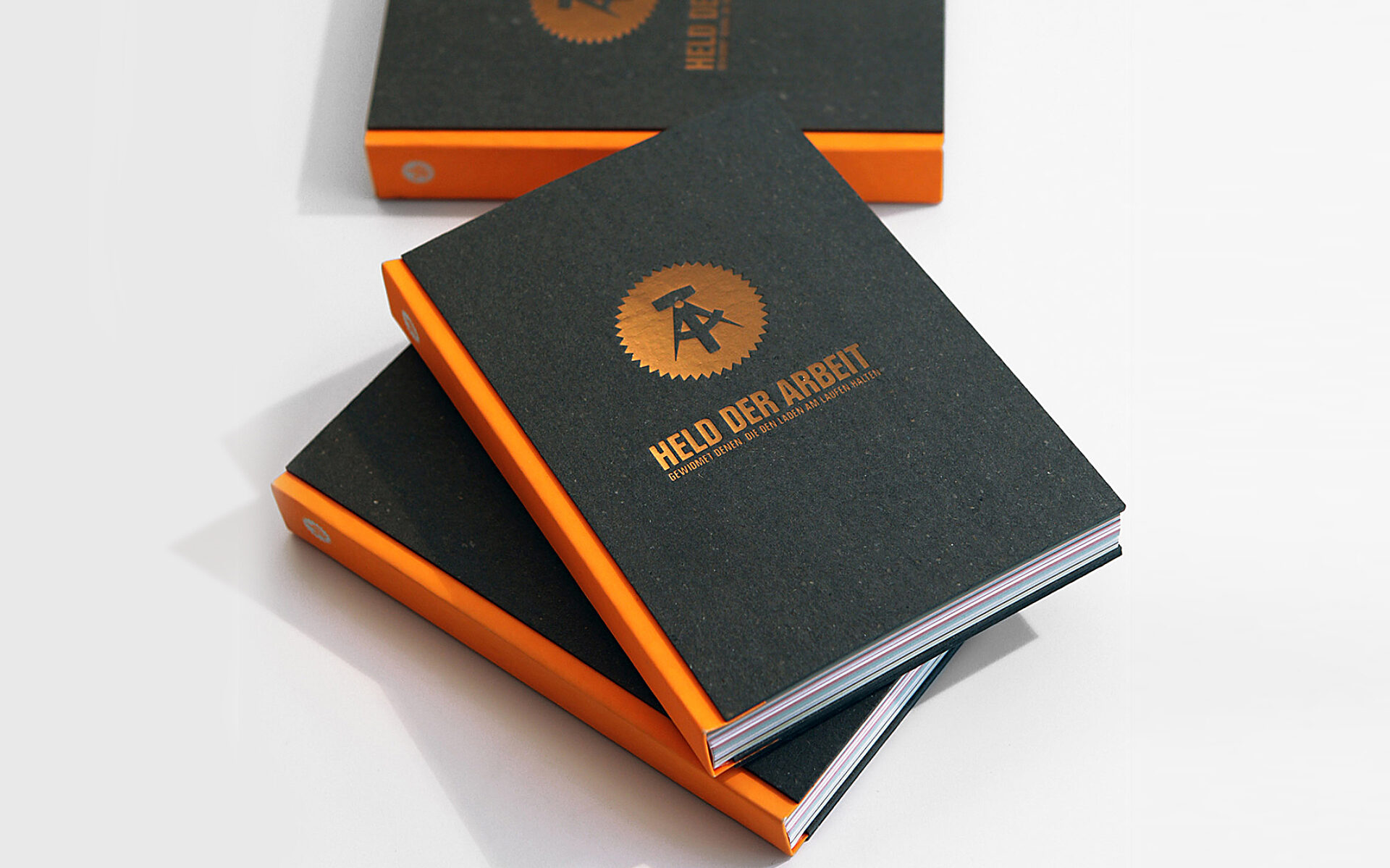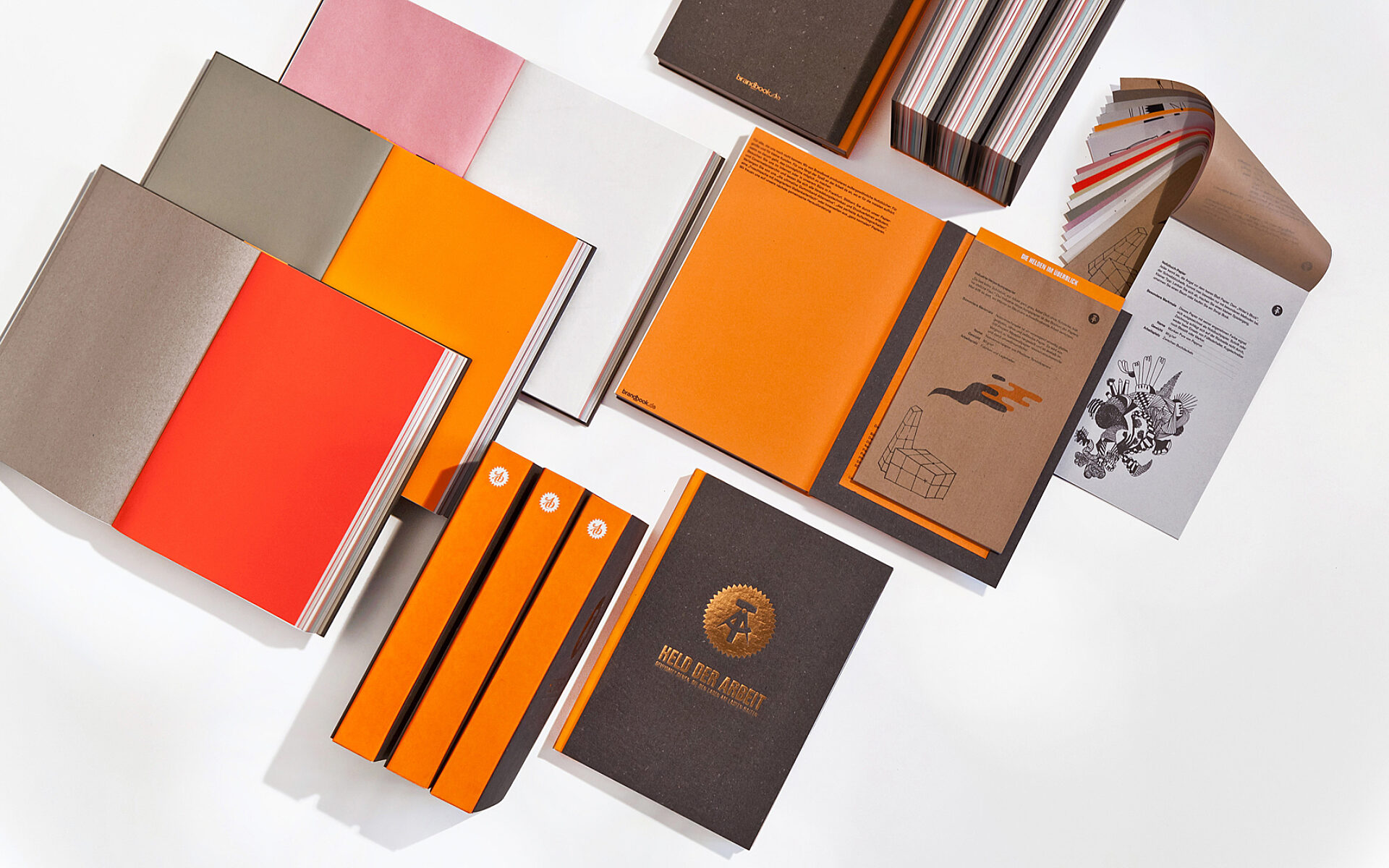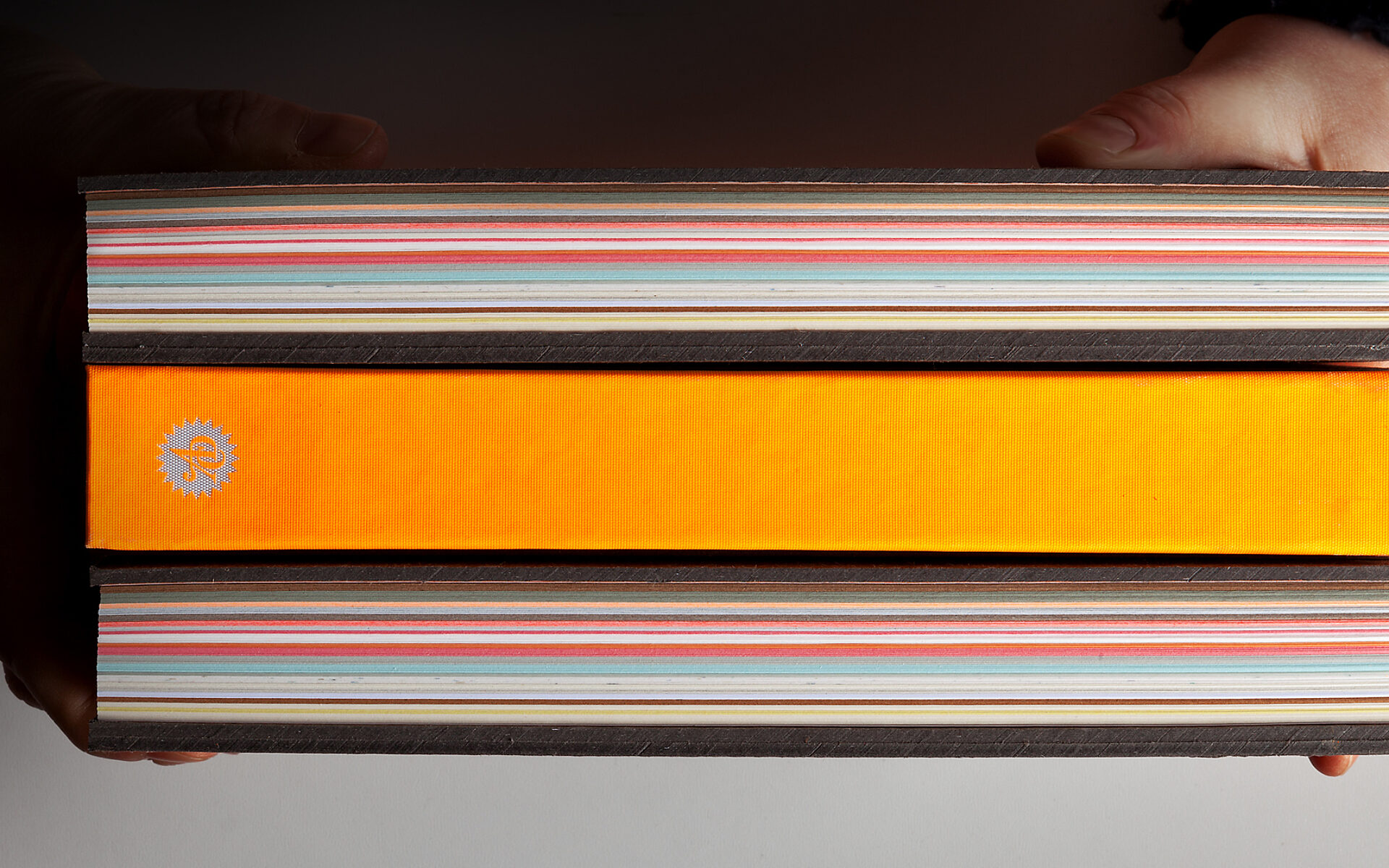 Working Class Hero: For the Paper Underdogs
For the Art Directors Club Germany we developed the concept book "Working Class Hero – dedicated to those who keep the show on the road." The title of this highly limited book project refers to various recycled papers that make up this book block. Whether butcher paper, industrial paper, affiche paper, bank note paper, paper from an old driver's license or Kraft paper – it's about the underdogs in the paper world that seldom see the light of day – let alone, the fancy book shops.
All in all, "Working Class Hero" is a piece of paper history that inspires you to more creativity and freedom in working with materials – and at the same time – it is a tribute to related workmanship.
This notebook concept received a lot of attention in the trade press for the Paper and Graphic Design Festival and was nominated for the ADC in the same year of the festival.
You have spotted an exciting notebook and would like to receive more information? You've got a nice idea for a book project, and need our support? You require a non-binding quotation on your favoured print run? We look forward to hearing your questions and comments!
Request a quote