Printing, Embossing & Finishing
Blind and metallic debossing, offset or silk-screen has very different effects, depending on the surface they are applied to. Based on examples, we will show you the range of variations.
Blind Debossing
Blind debossing is and will continue to be the undisputed favourite among the logo debossings. It is charmingly unobtrusive, of high-quality and pleasant to the touch. Sometimes less is just exactly the right thing. Important is, above all, the production with the best tools; high-quality brass debossing stamps are created for every brandbook debossing.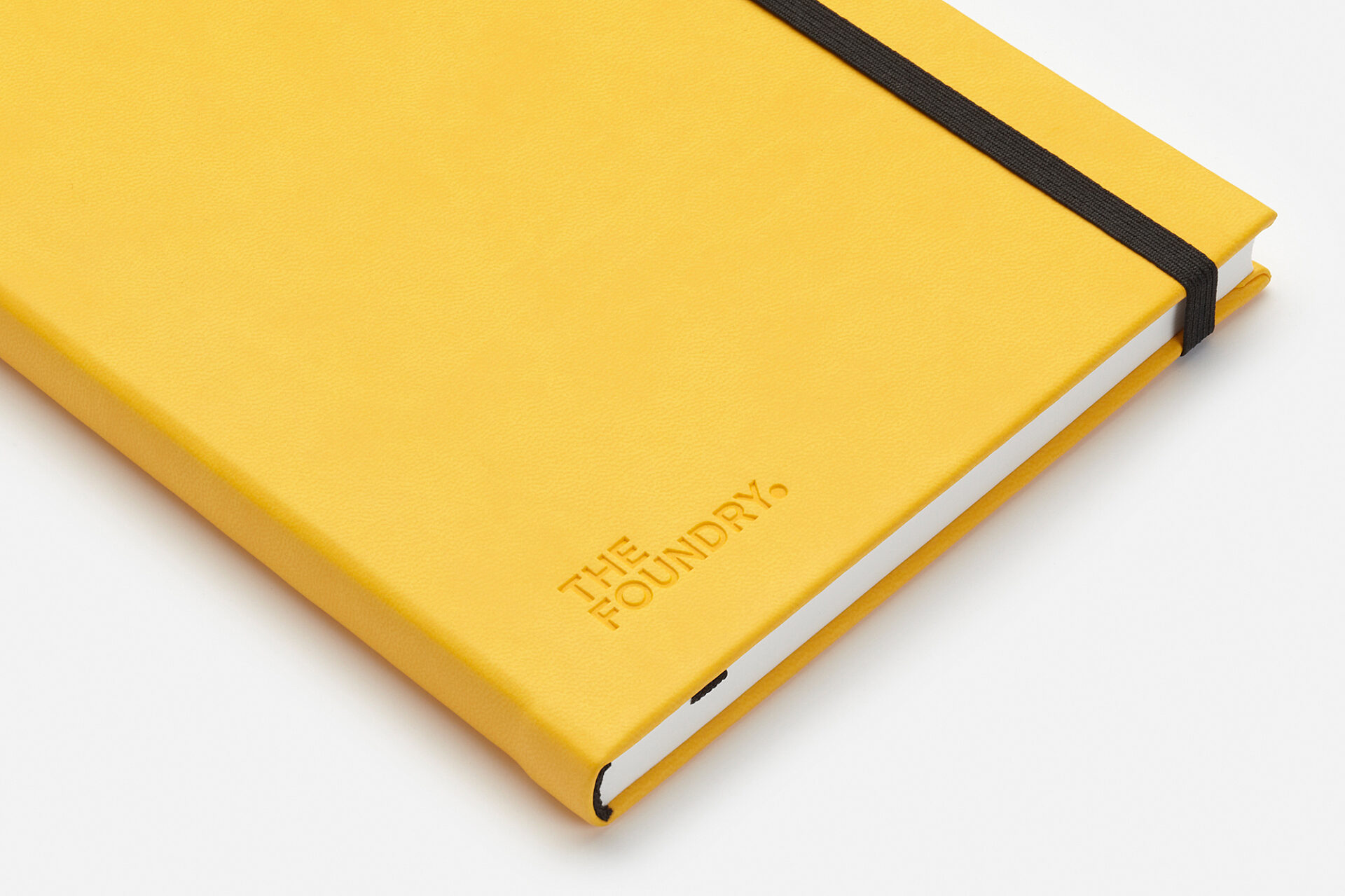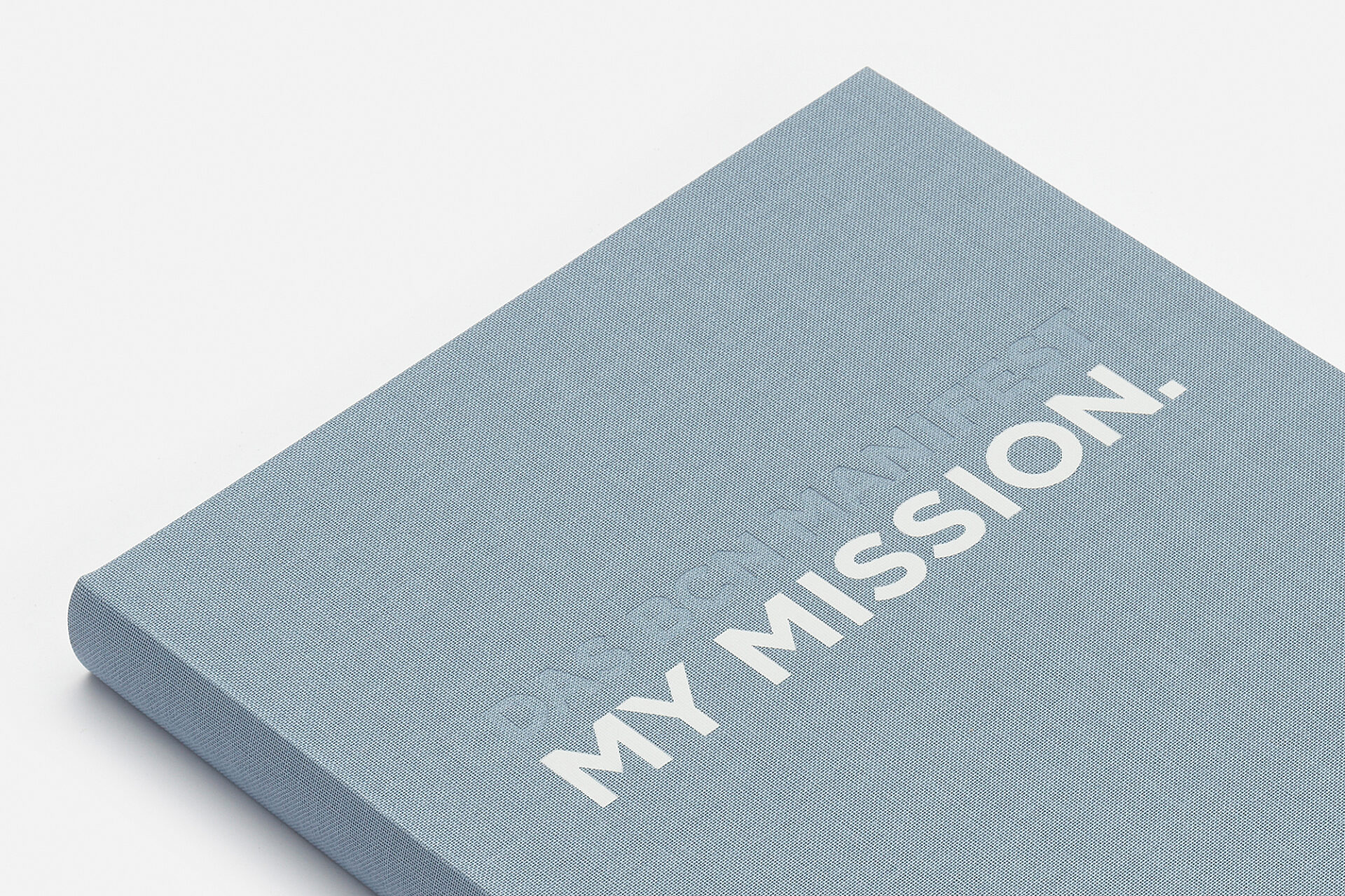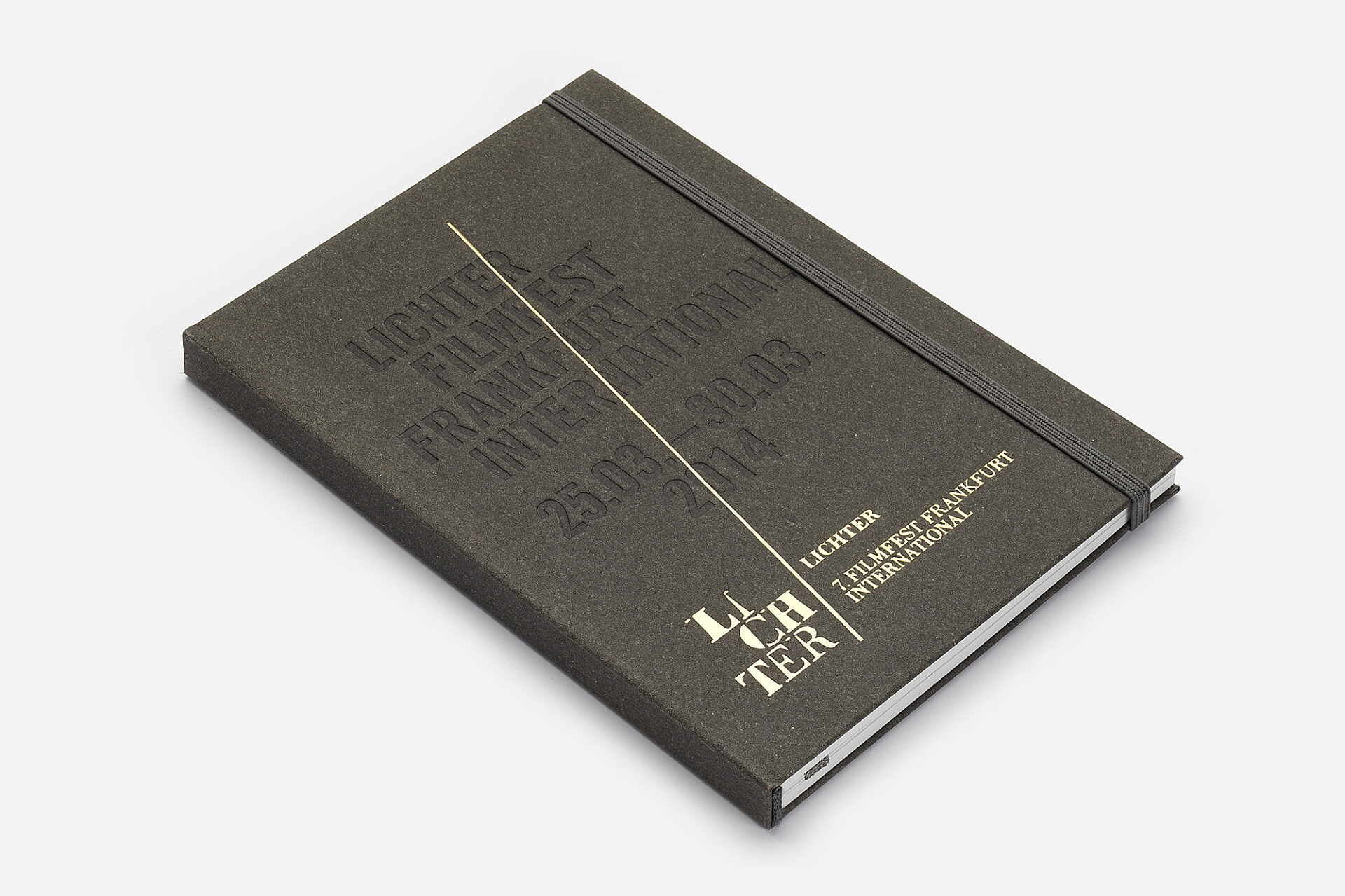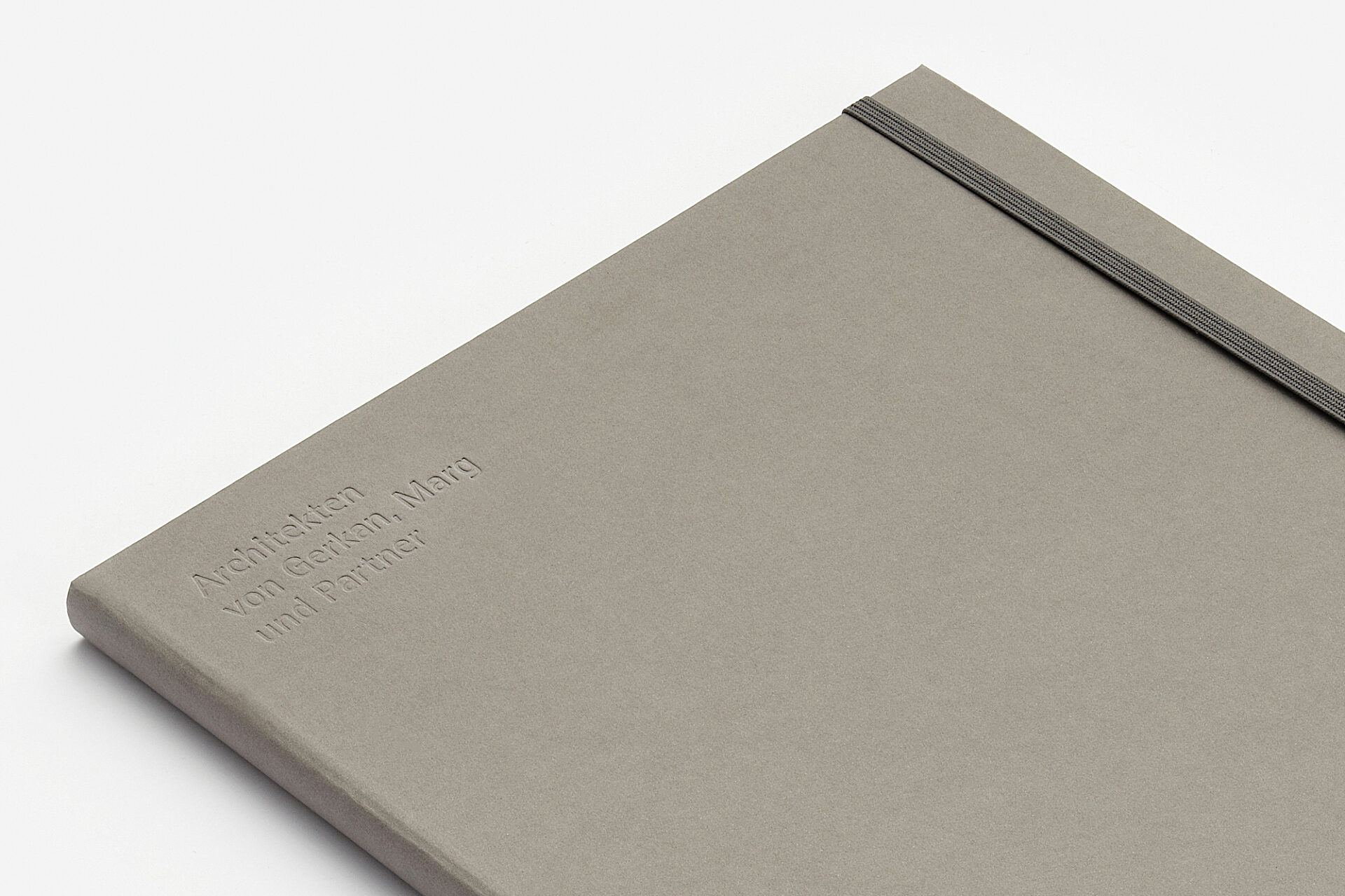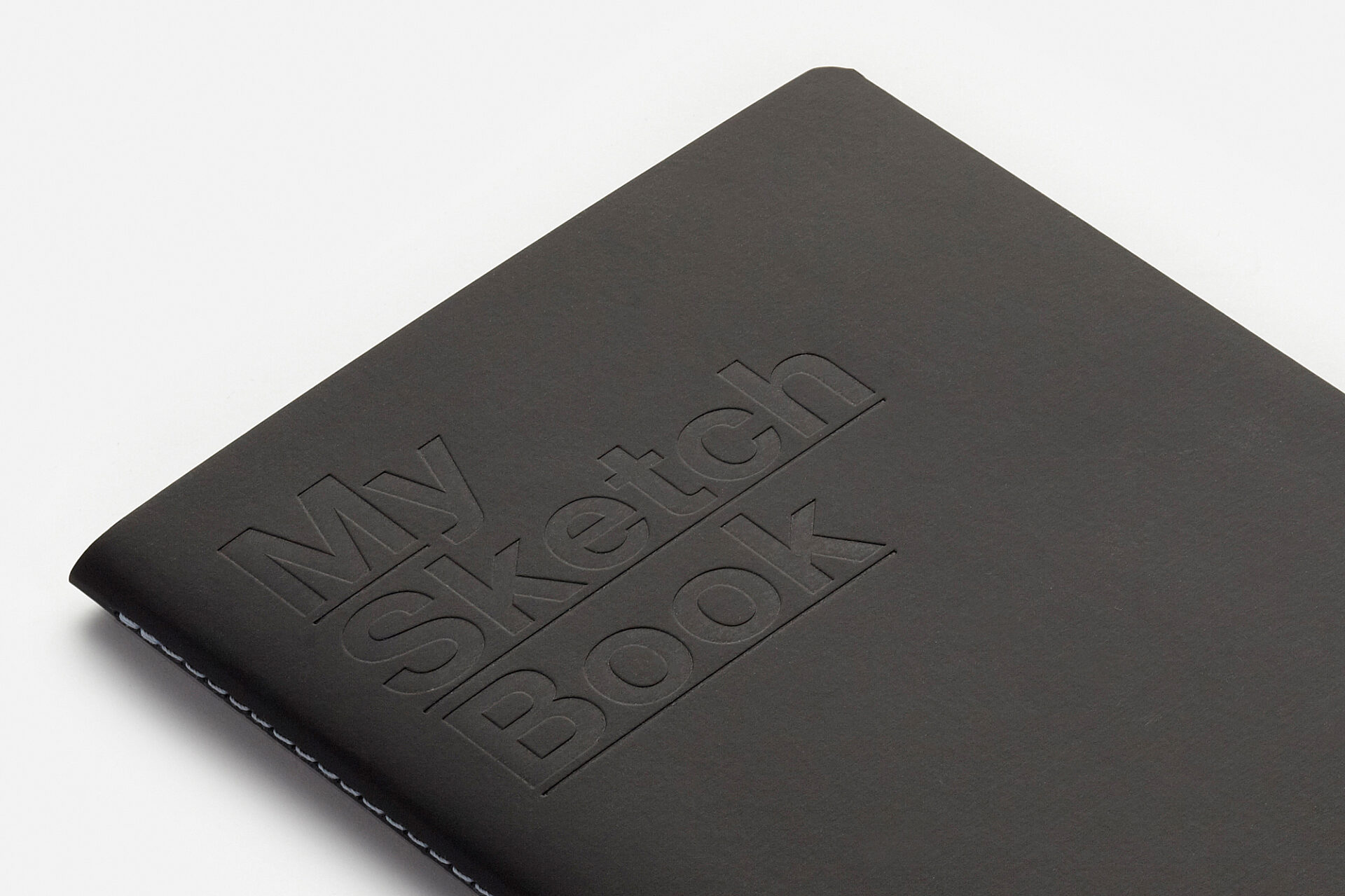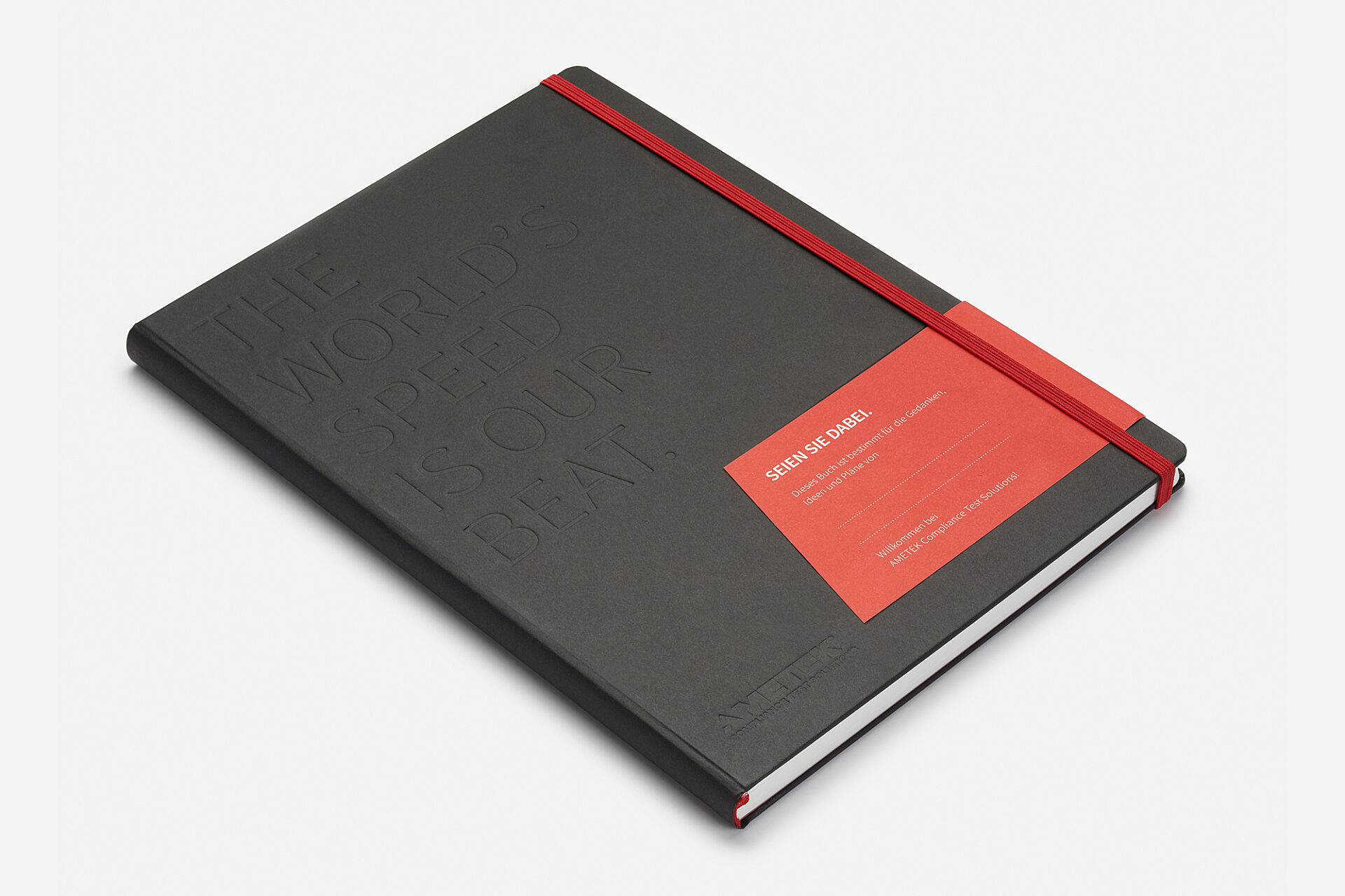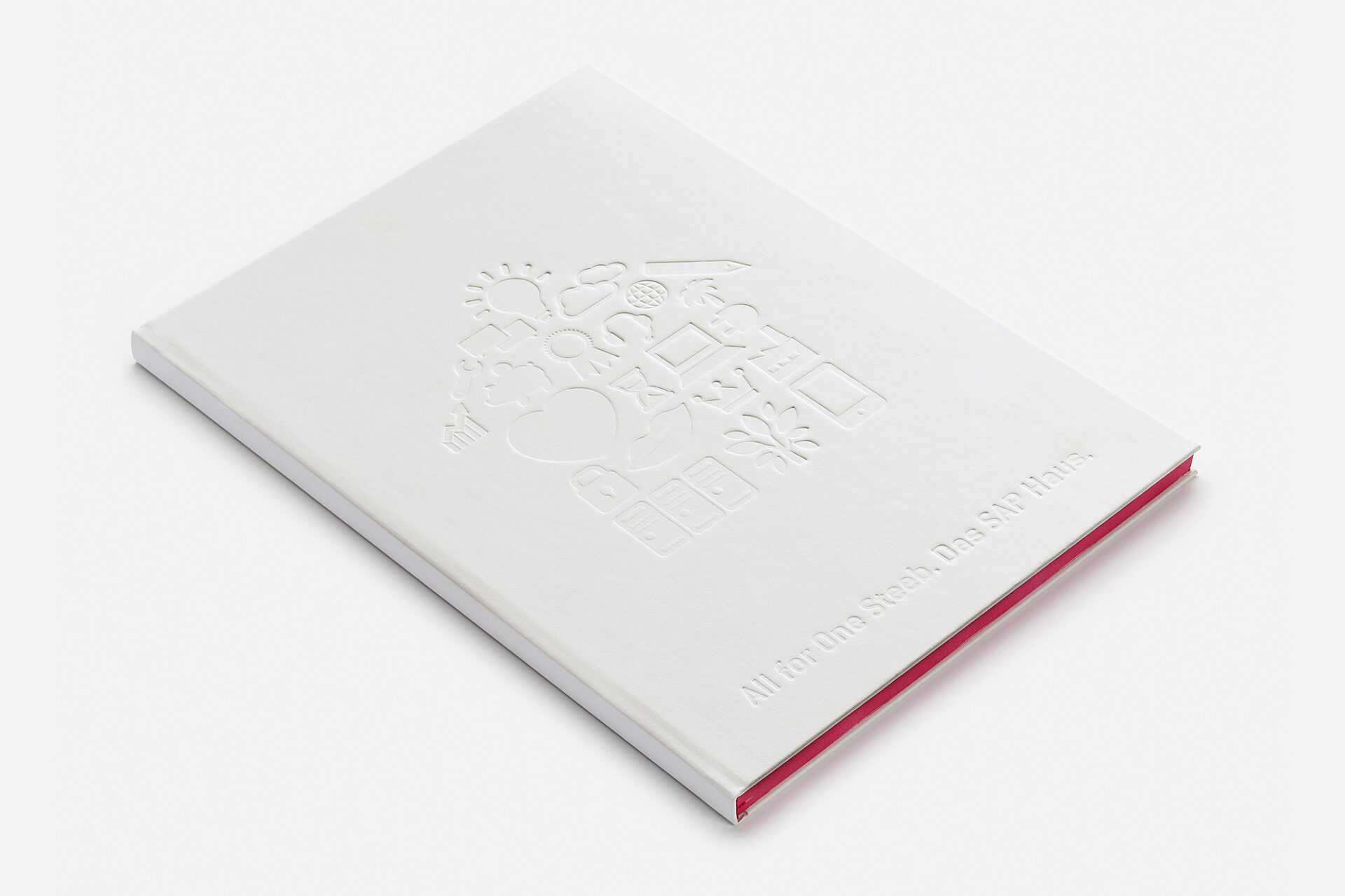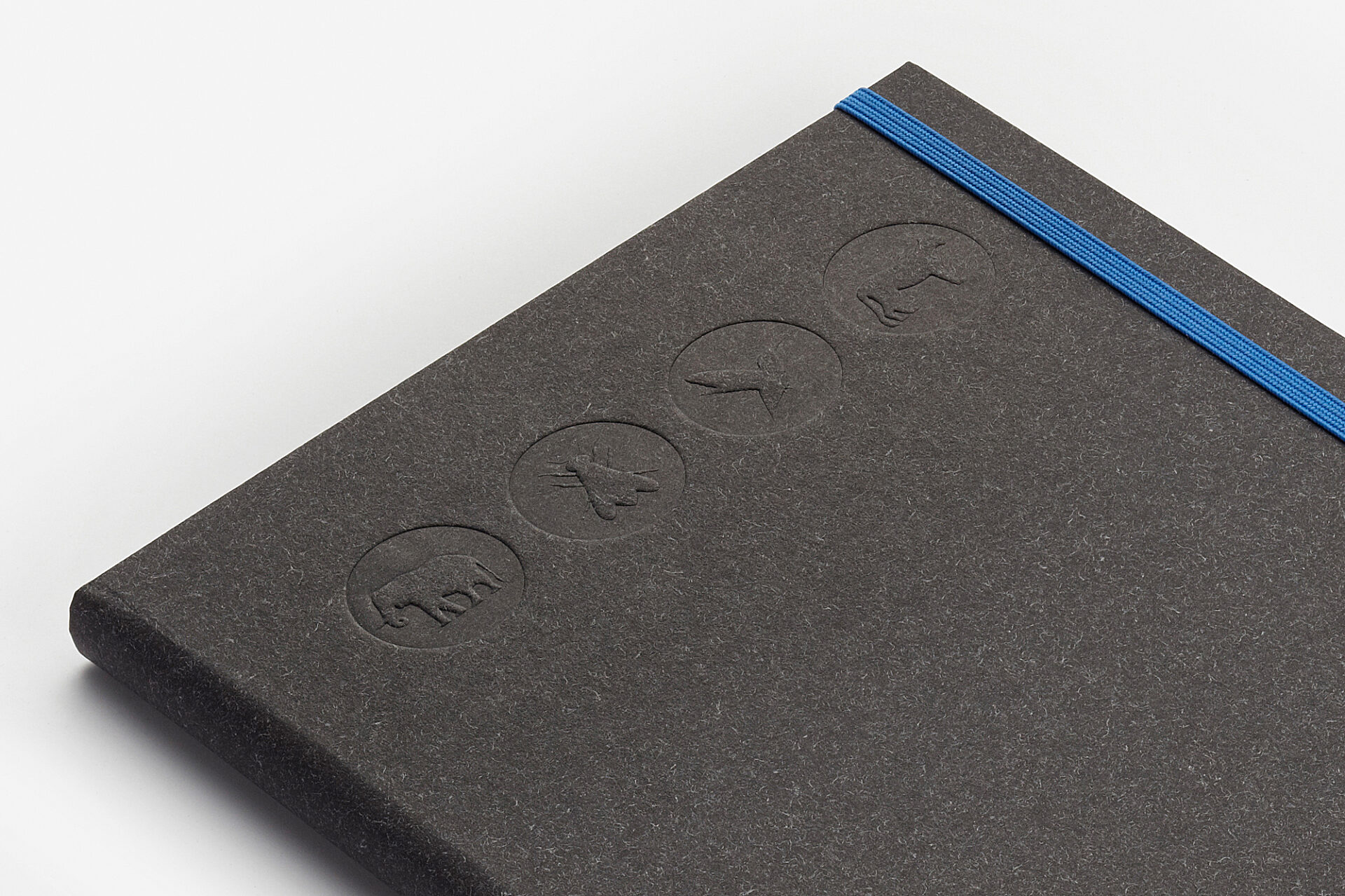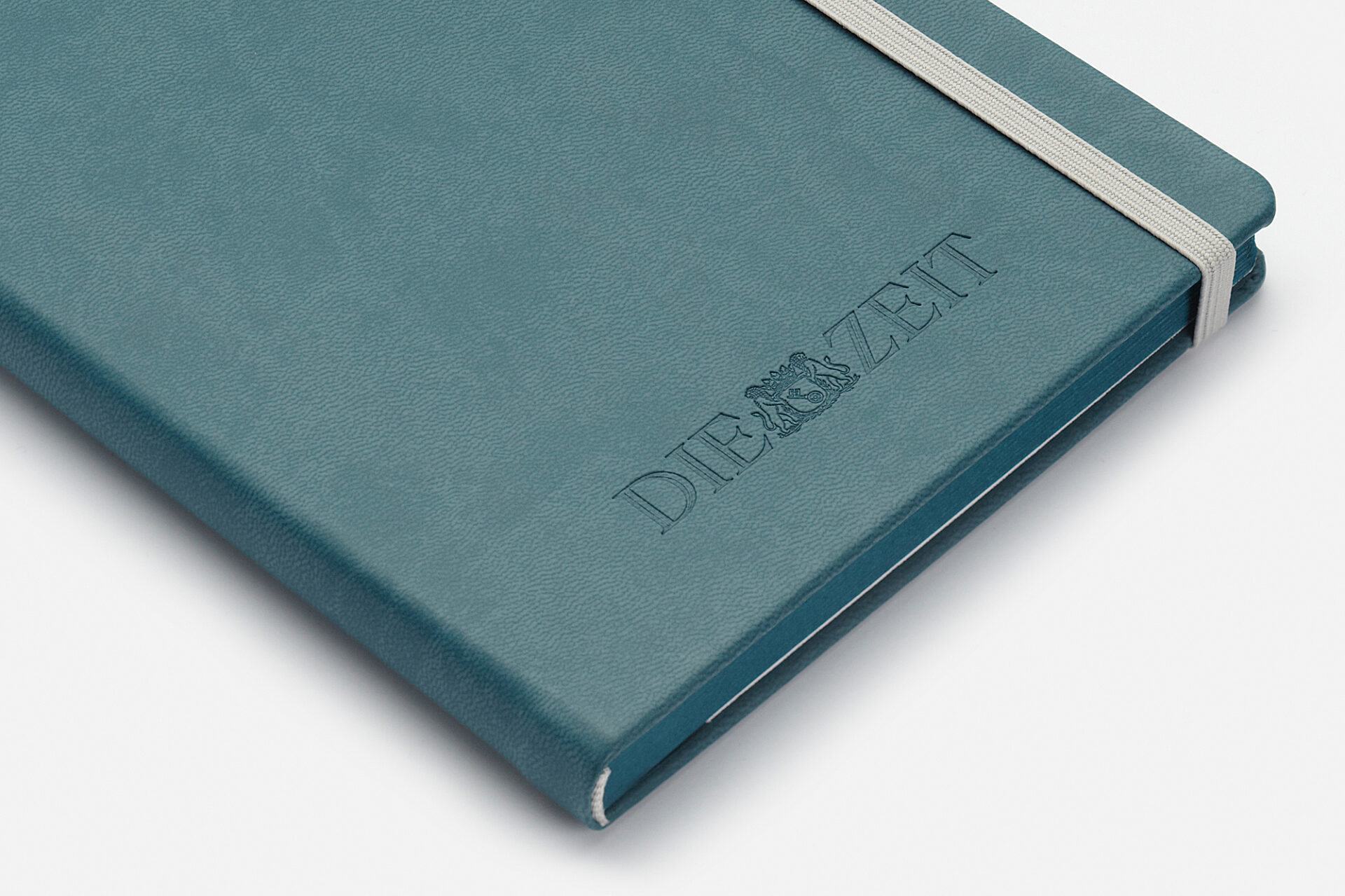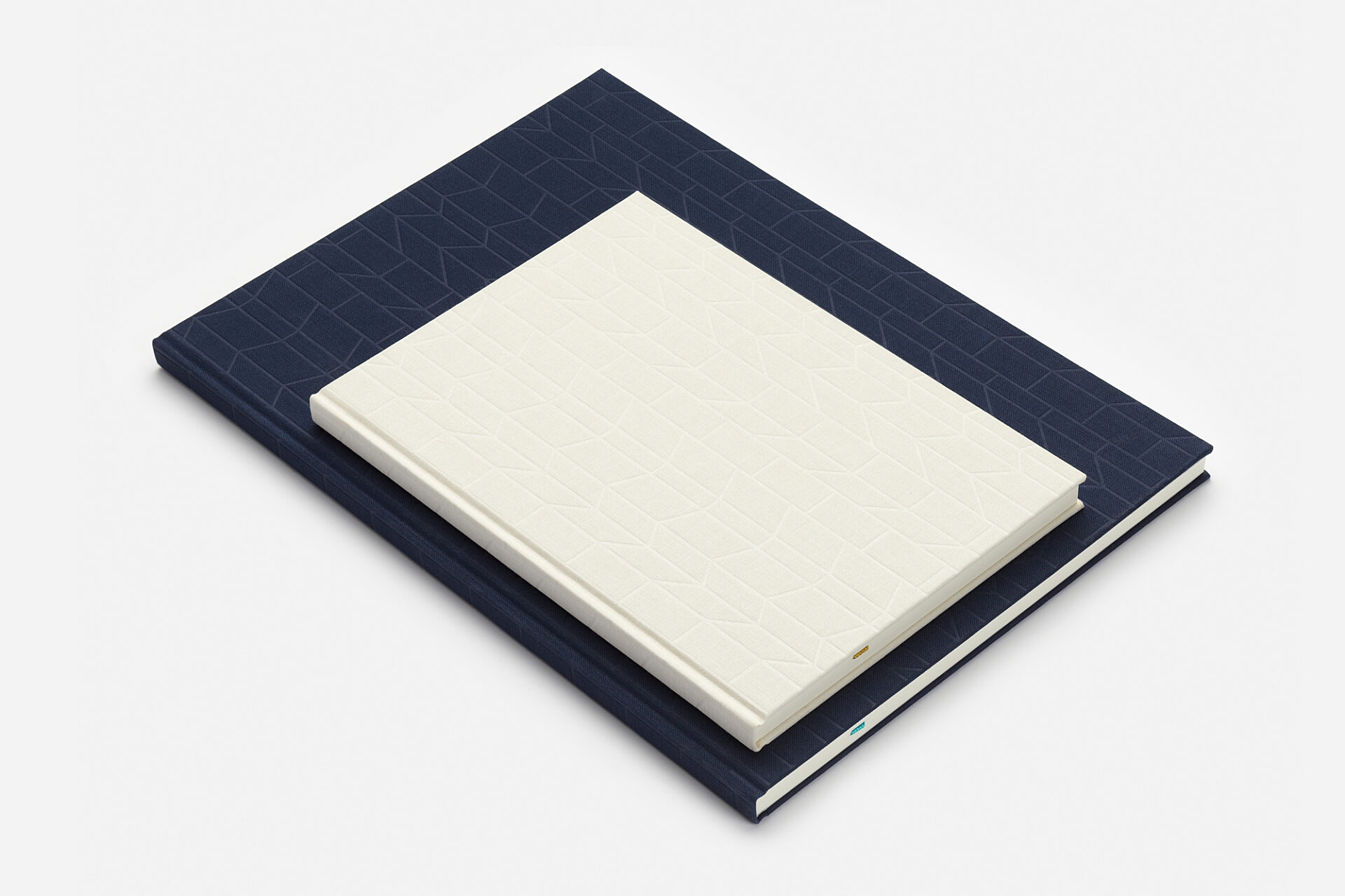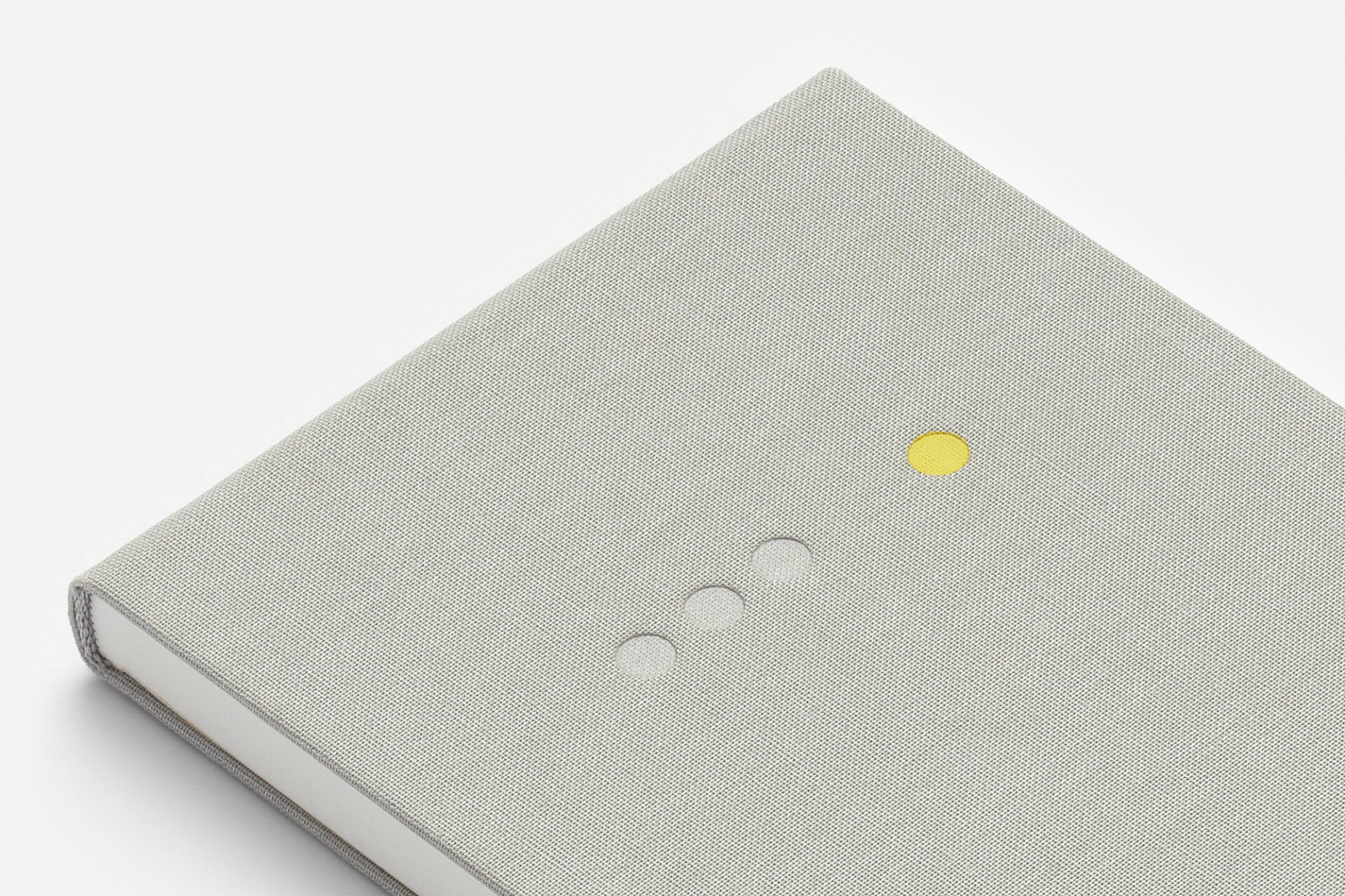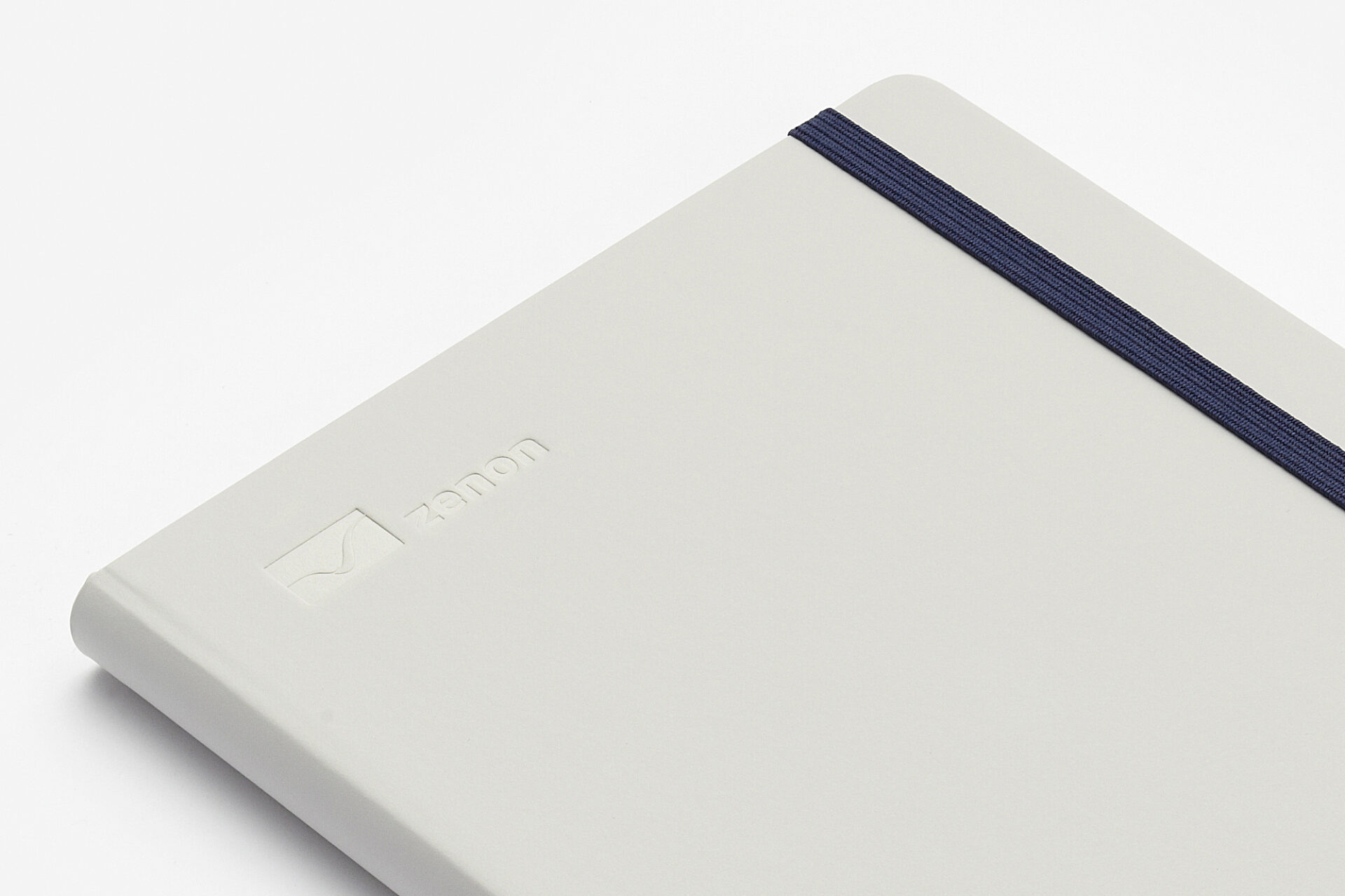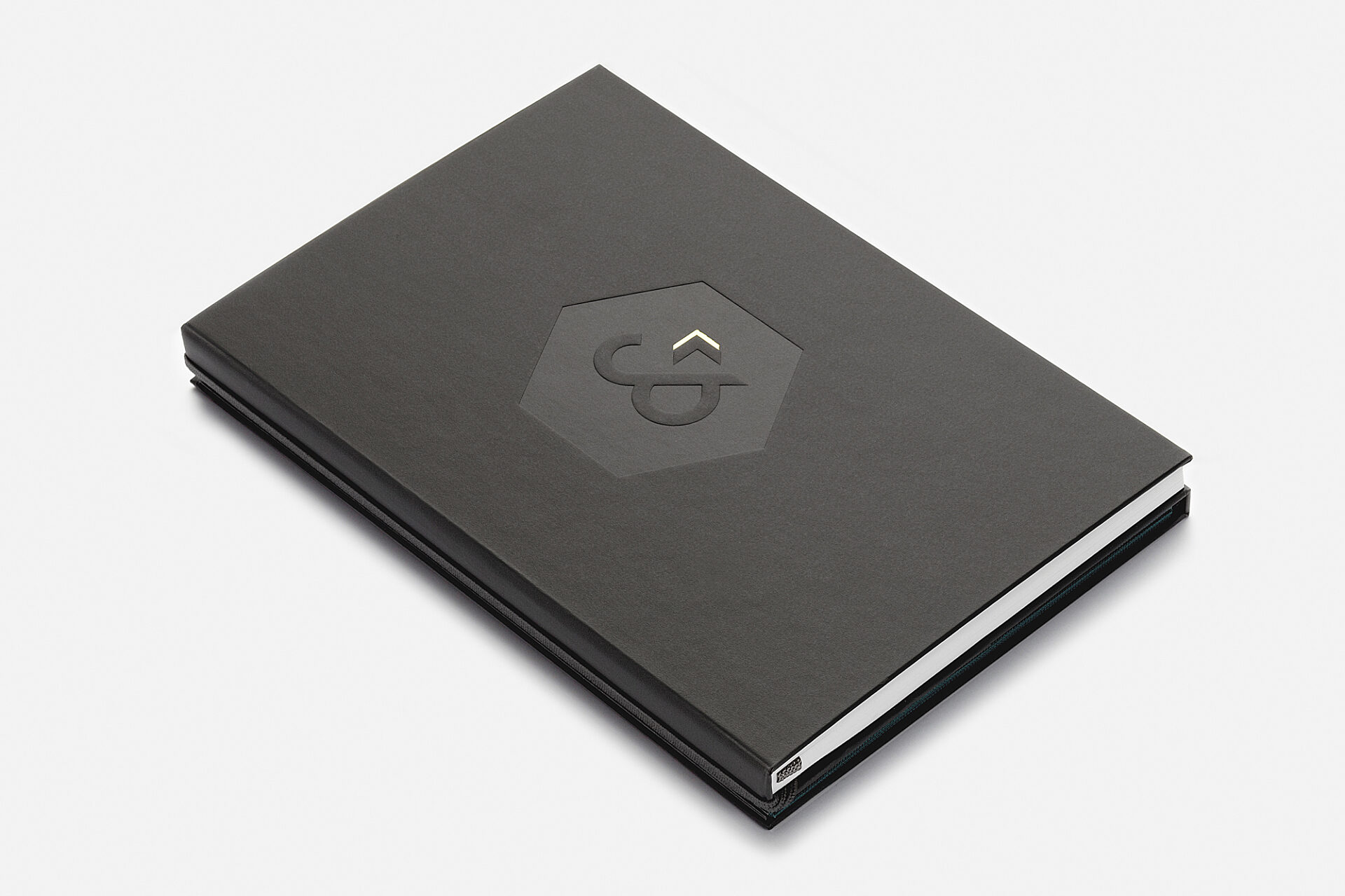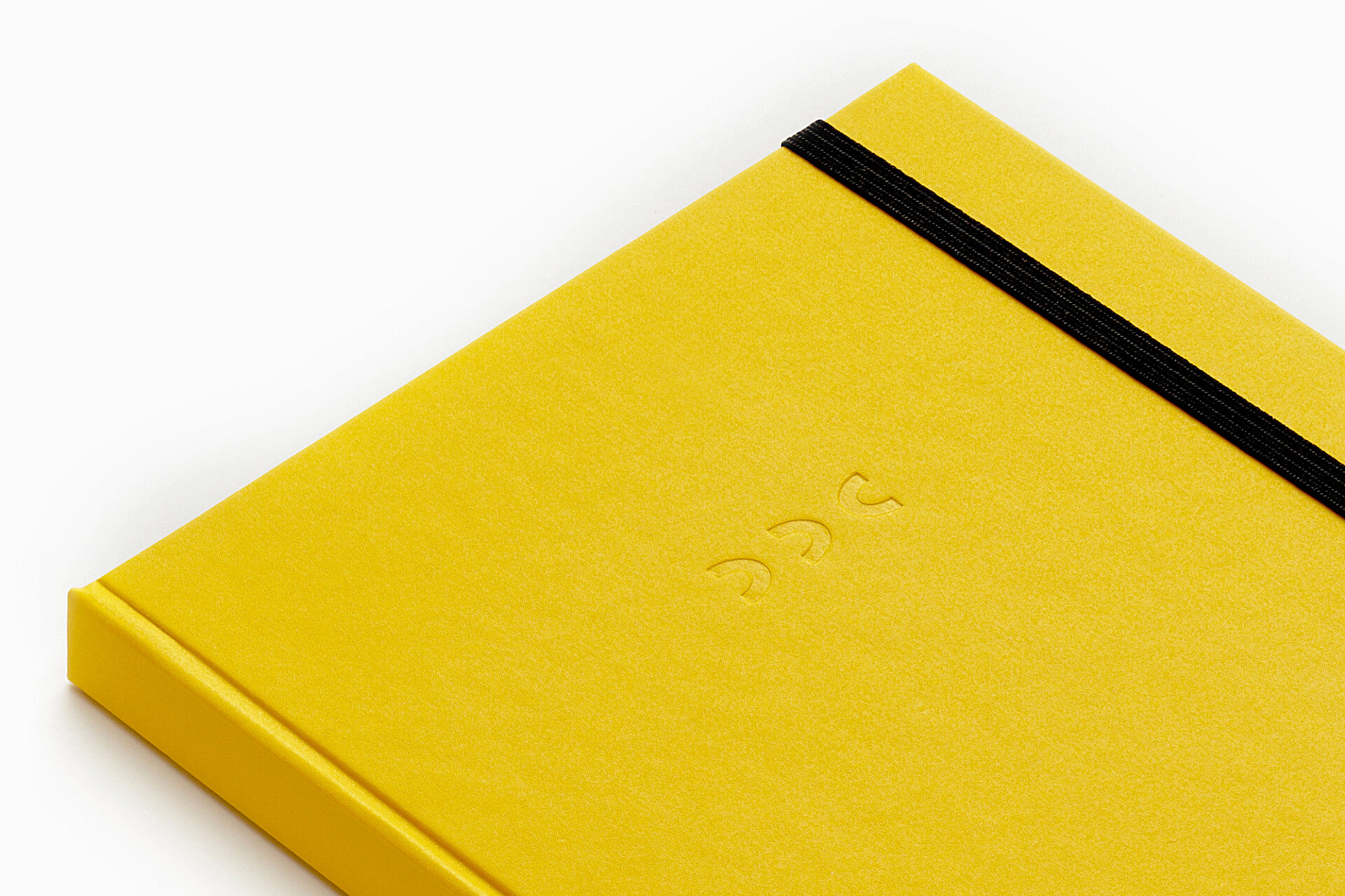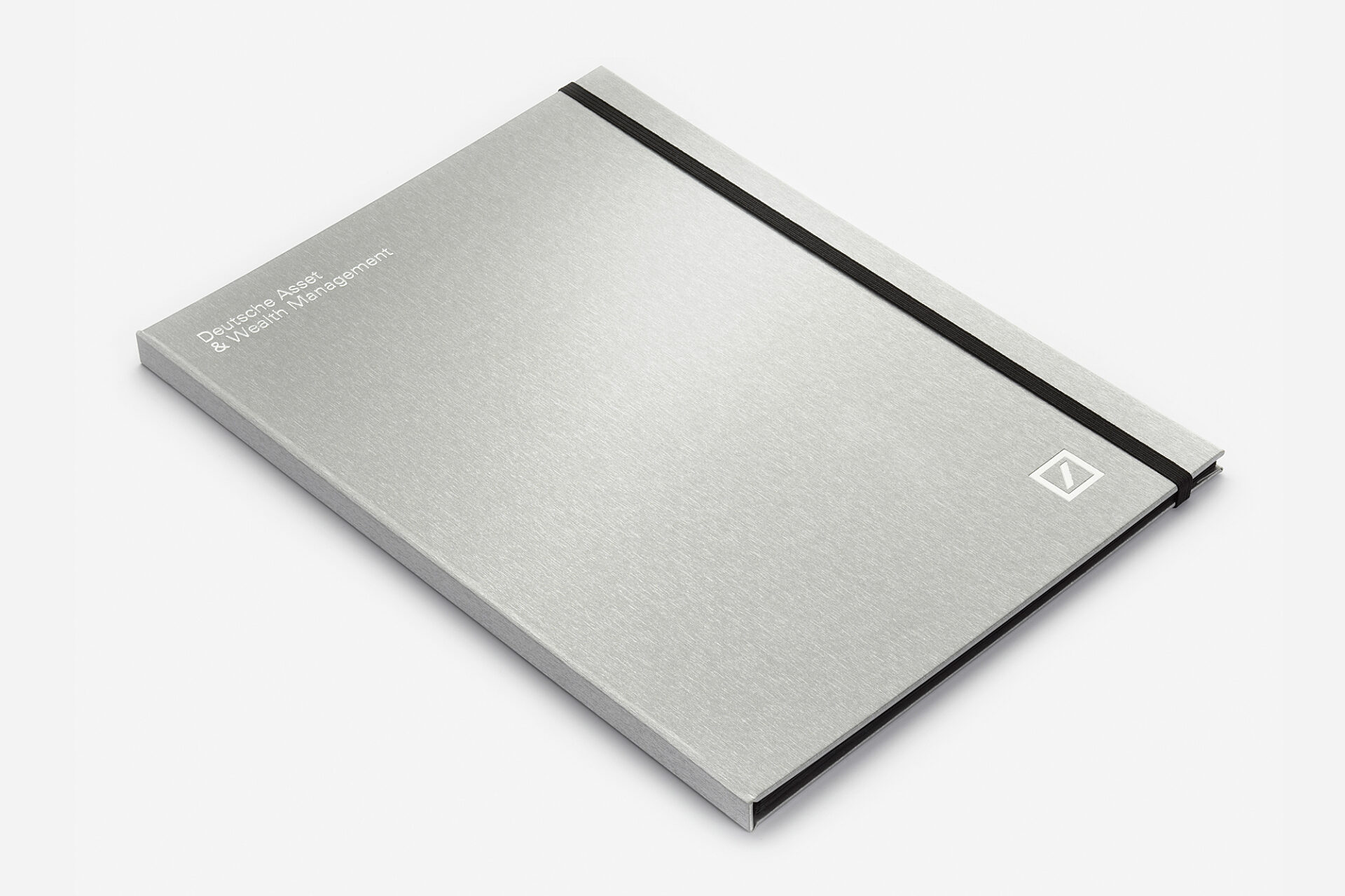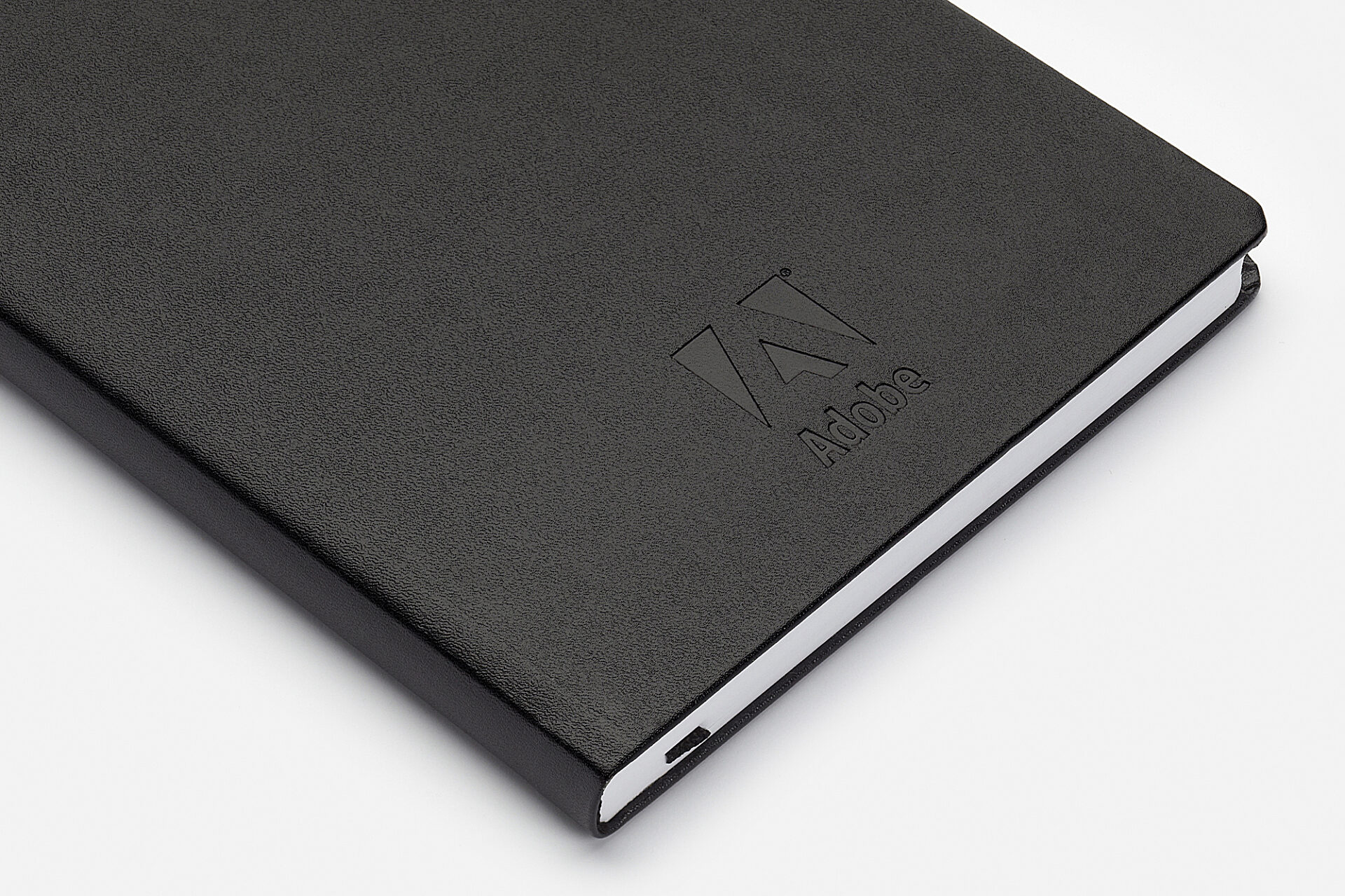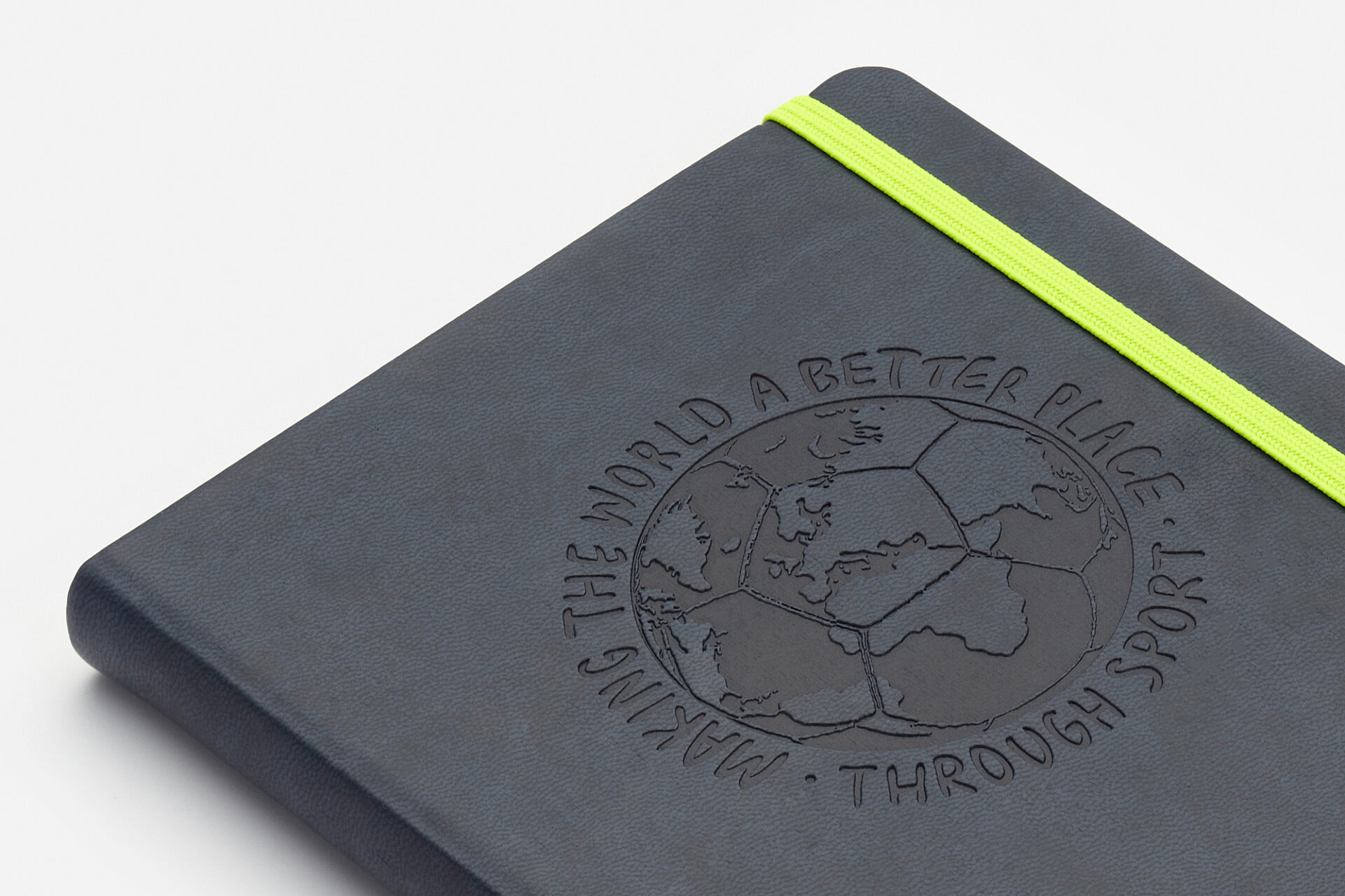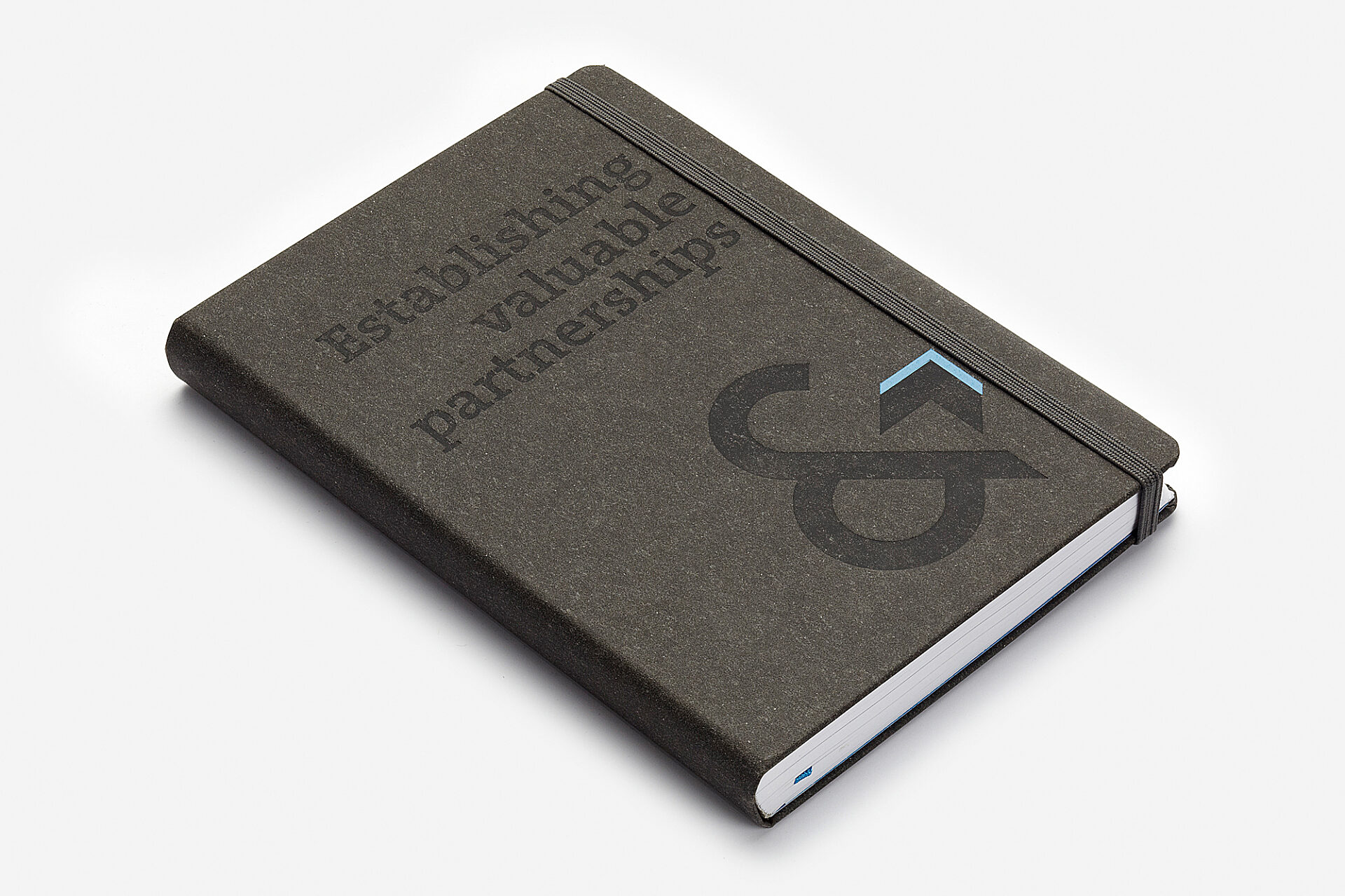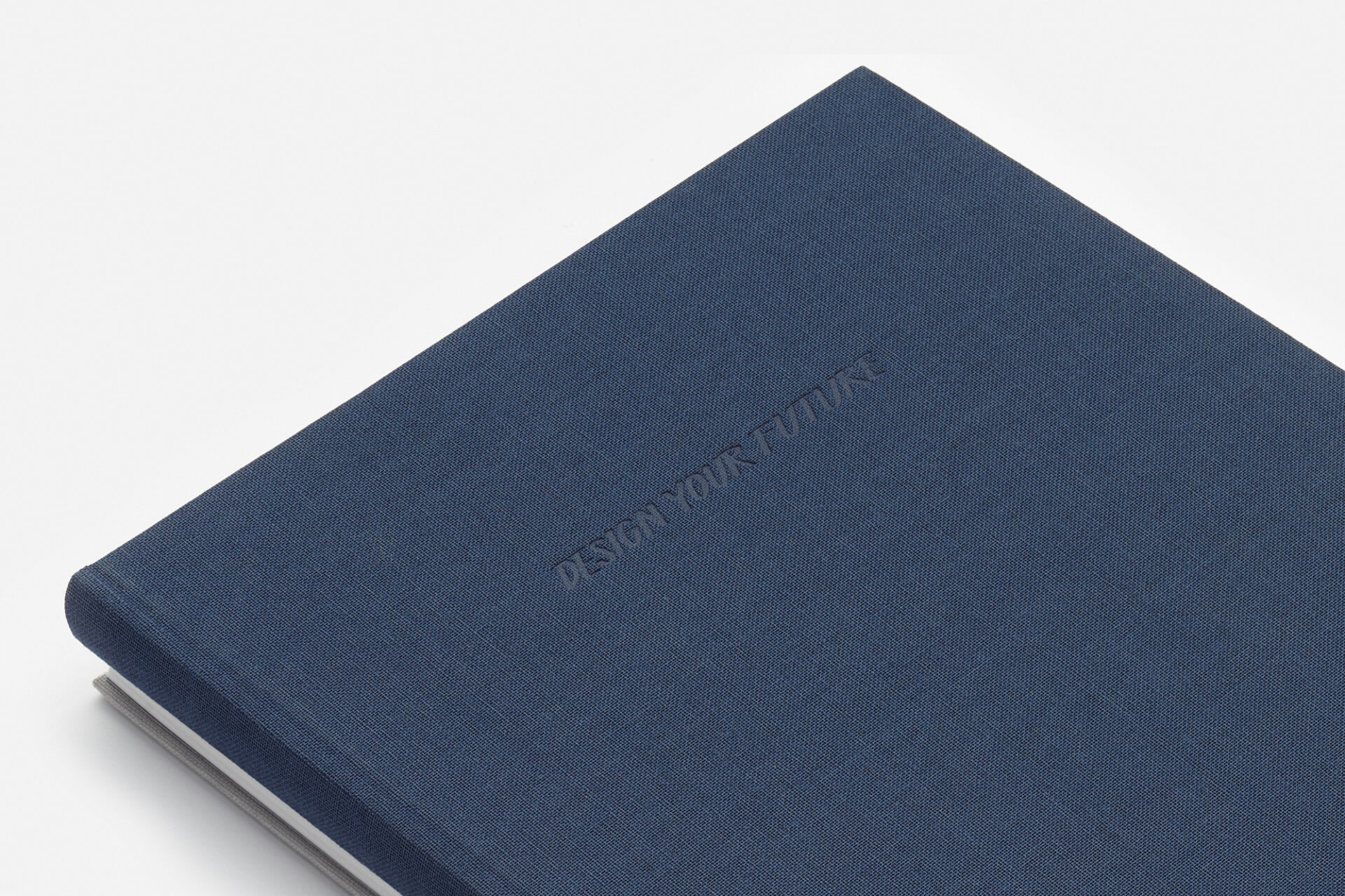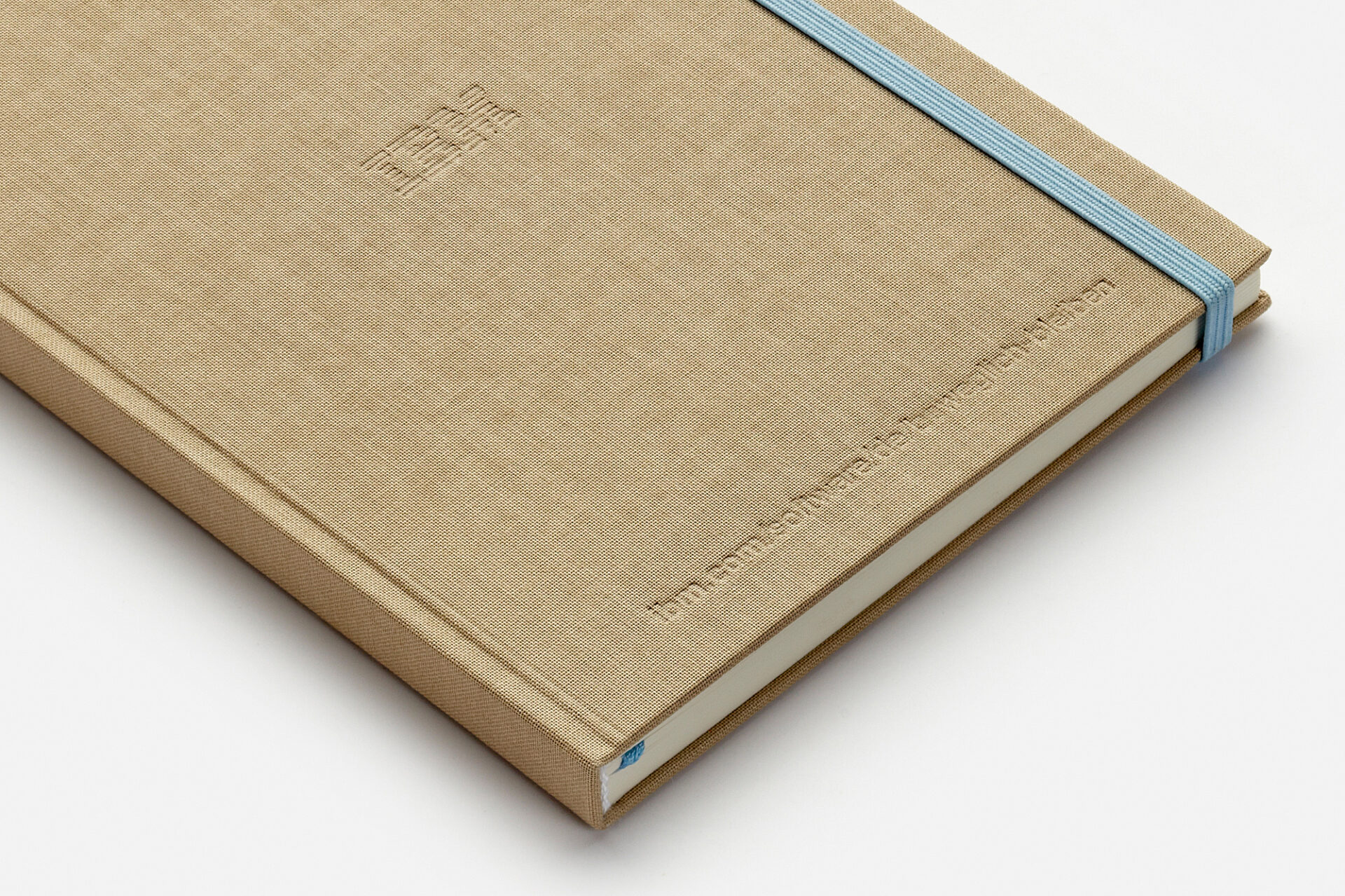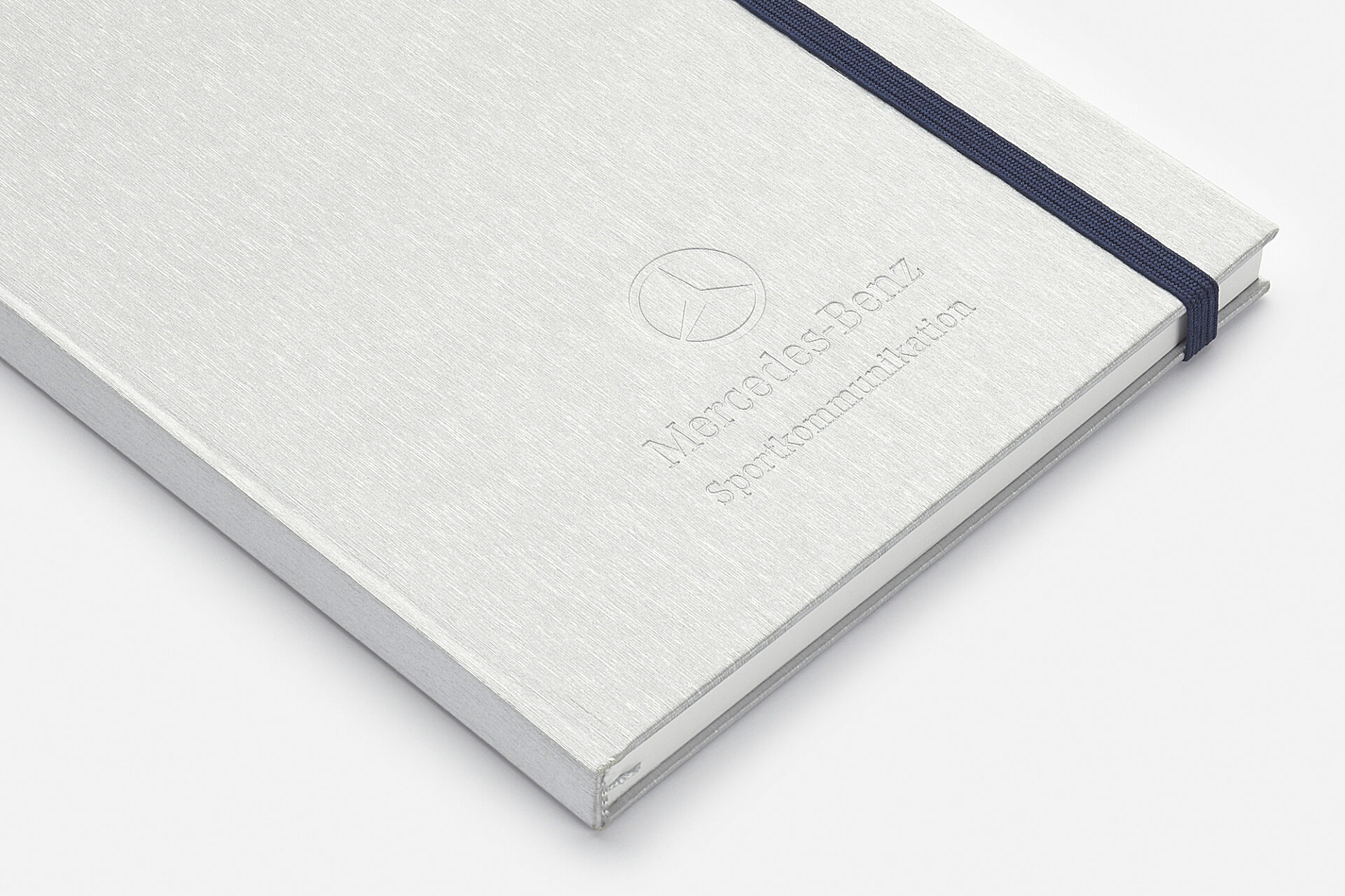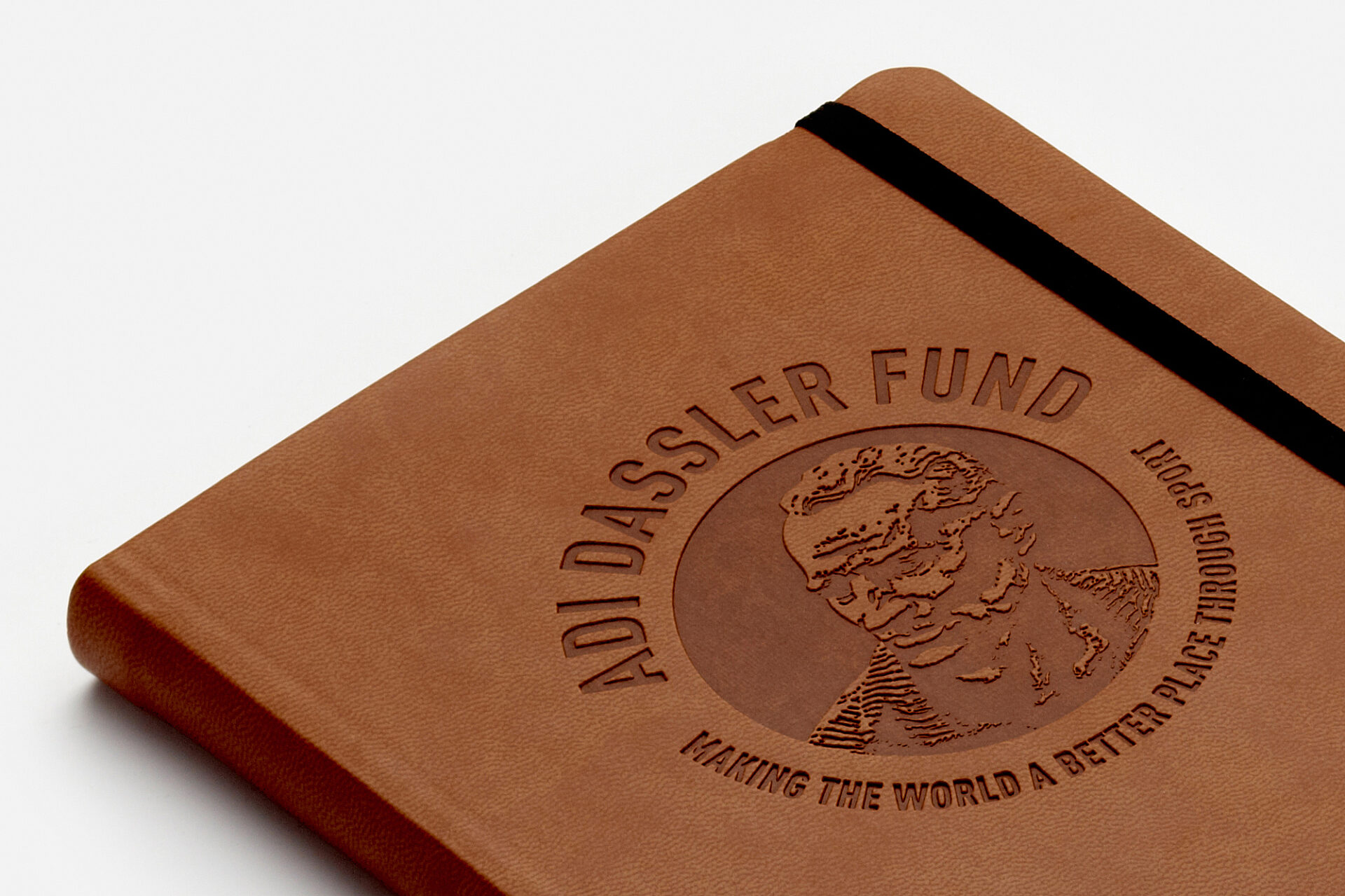 Colour Debossing
A colour debossing functions in a similar way to a blind debossing. The only difference: between the debossing stamp and the book there is a thin coloured foil that is transferred to the cover. brandbook works together with the leading manufacturers of debossing foils, that offer over 45 rich colours.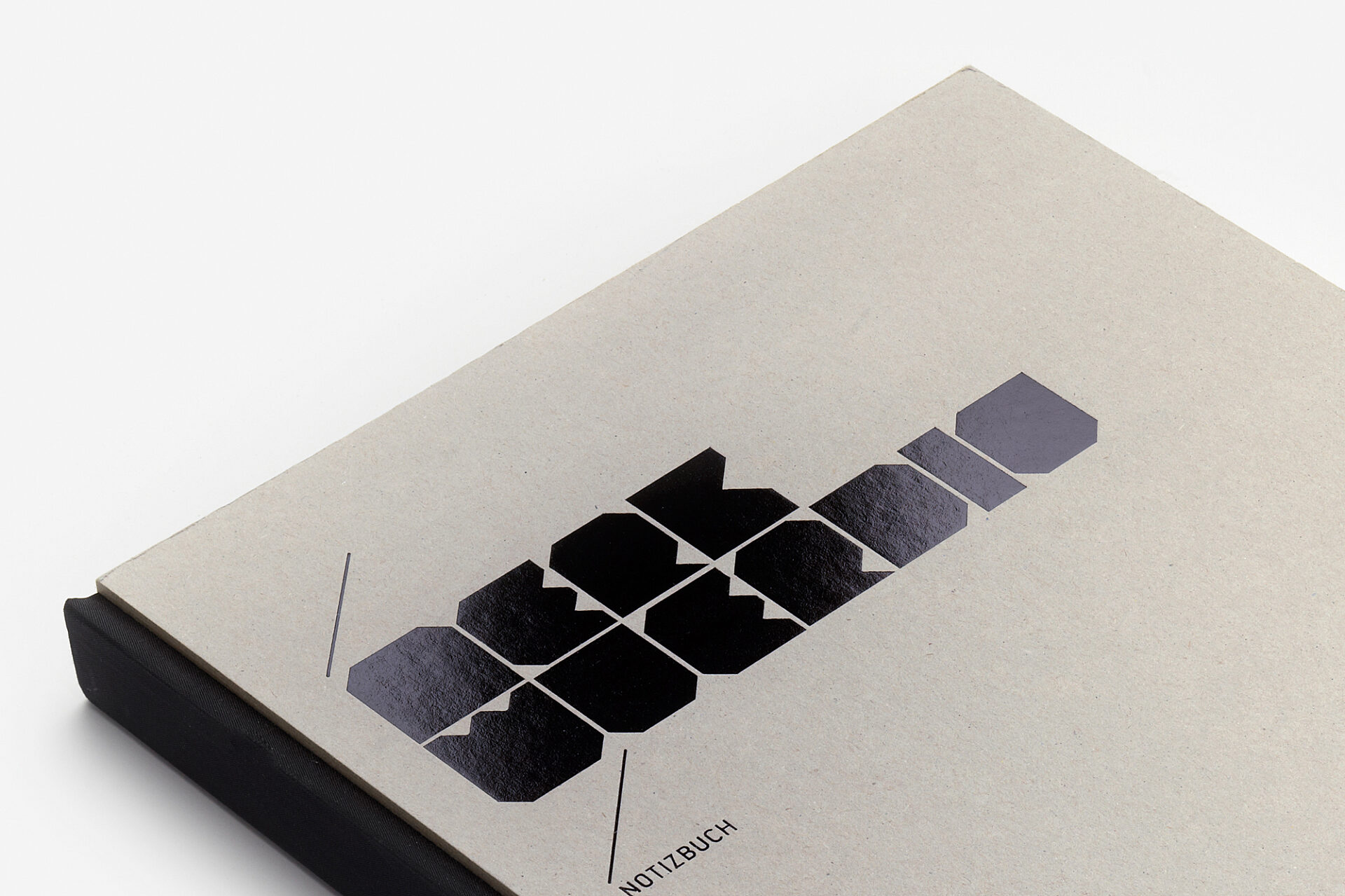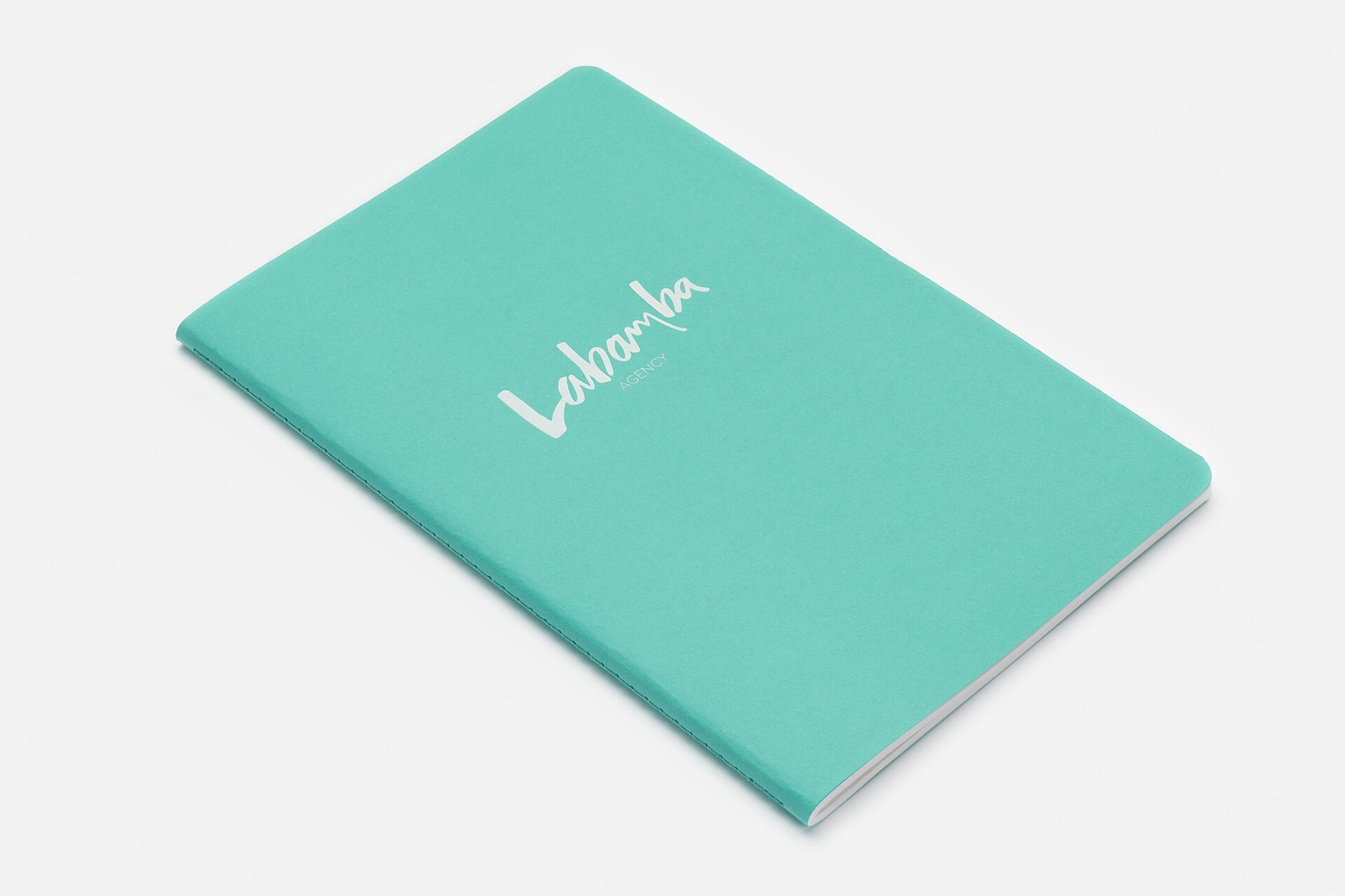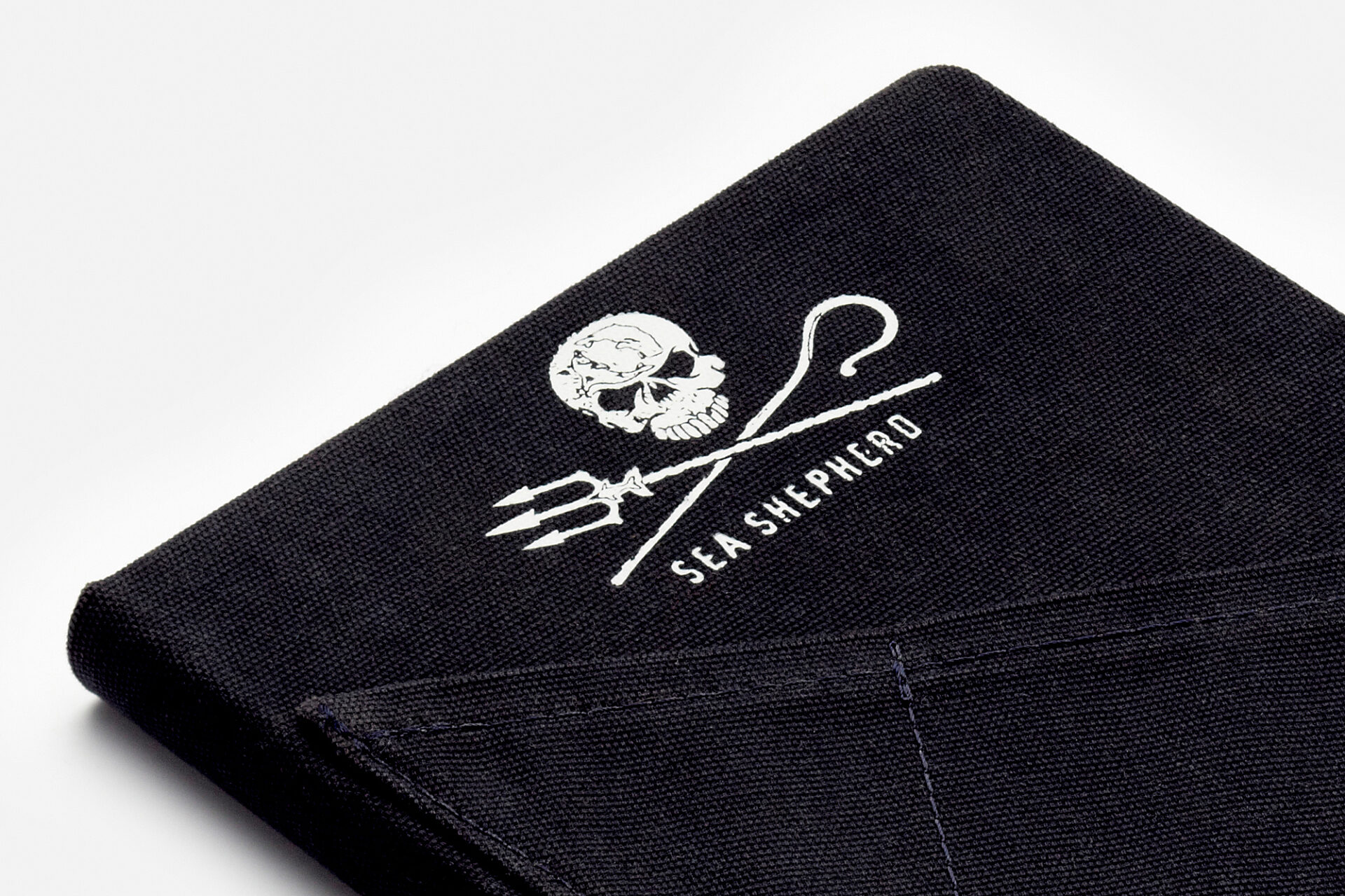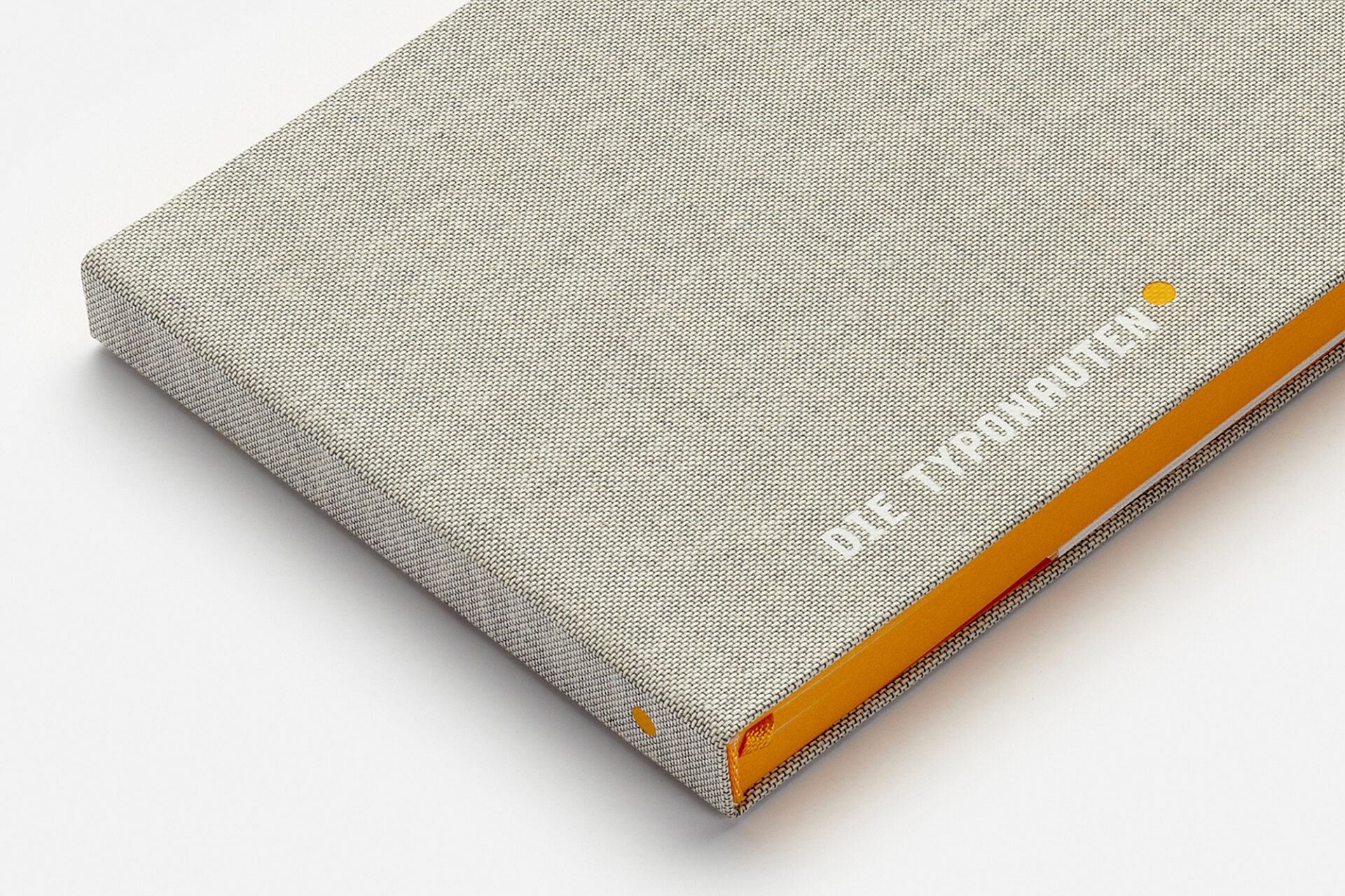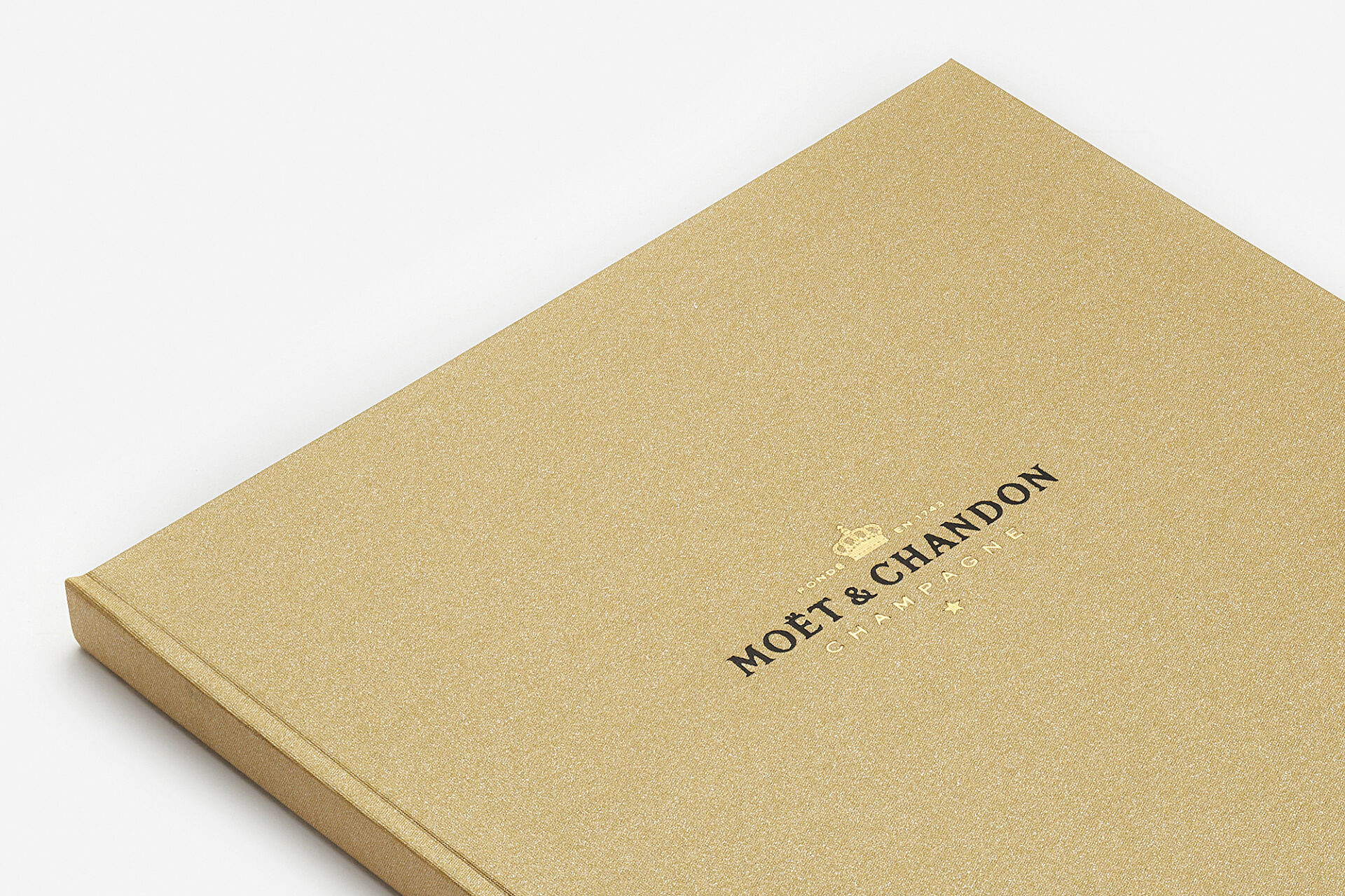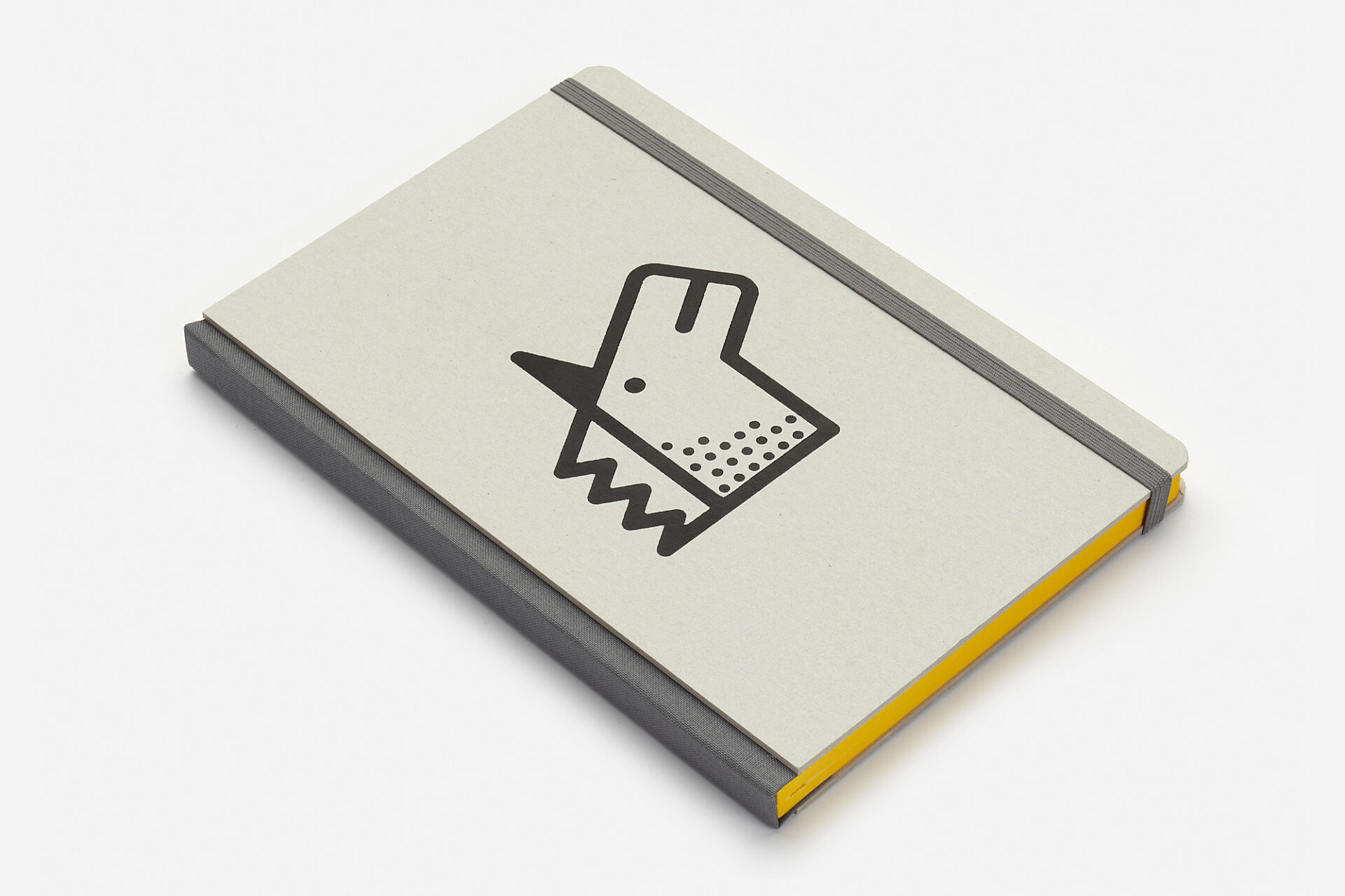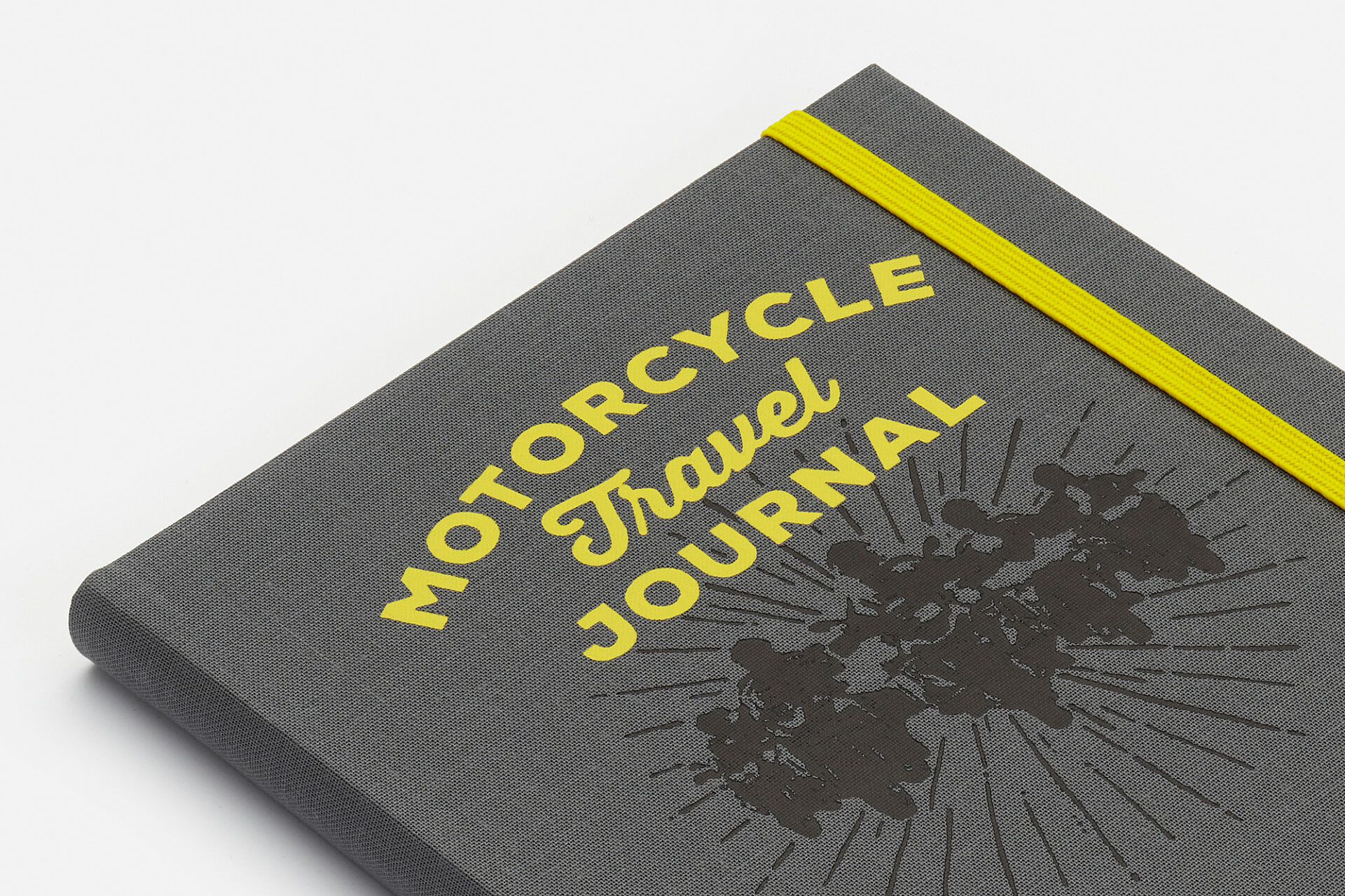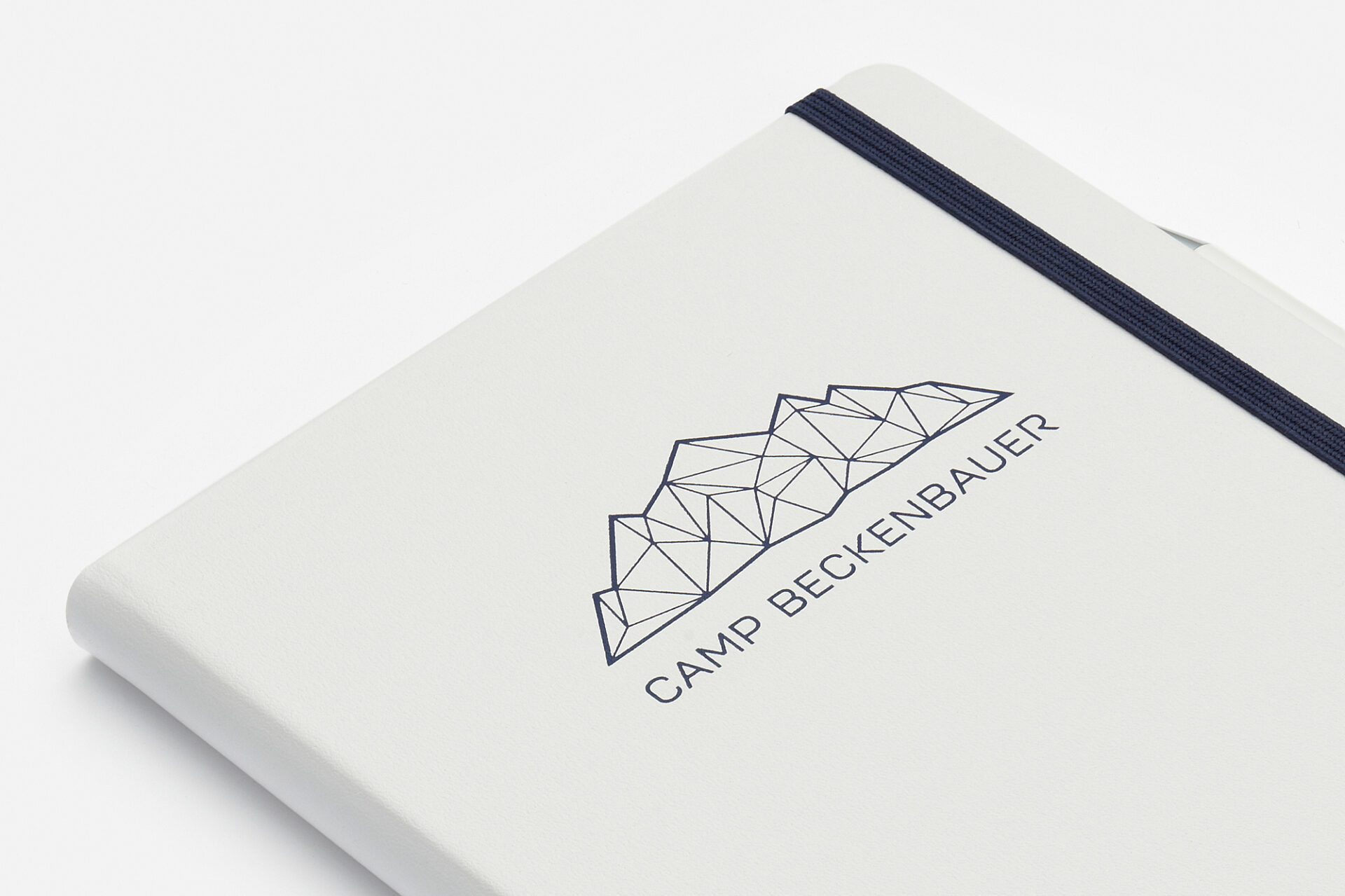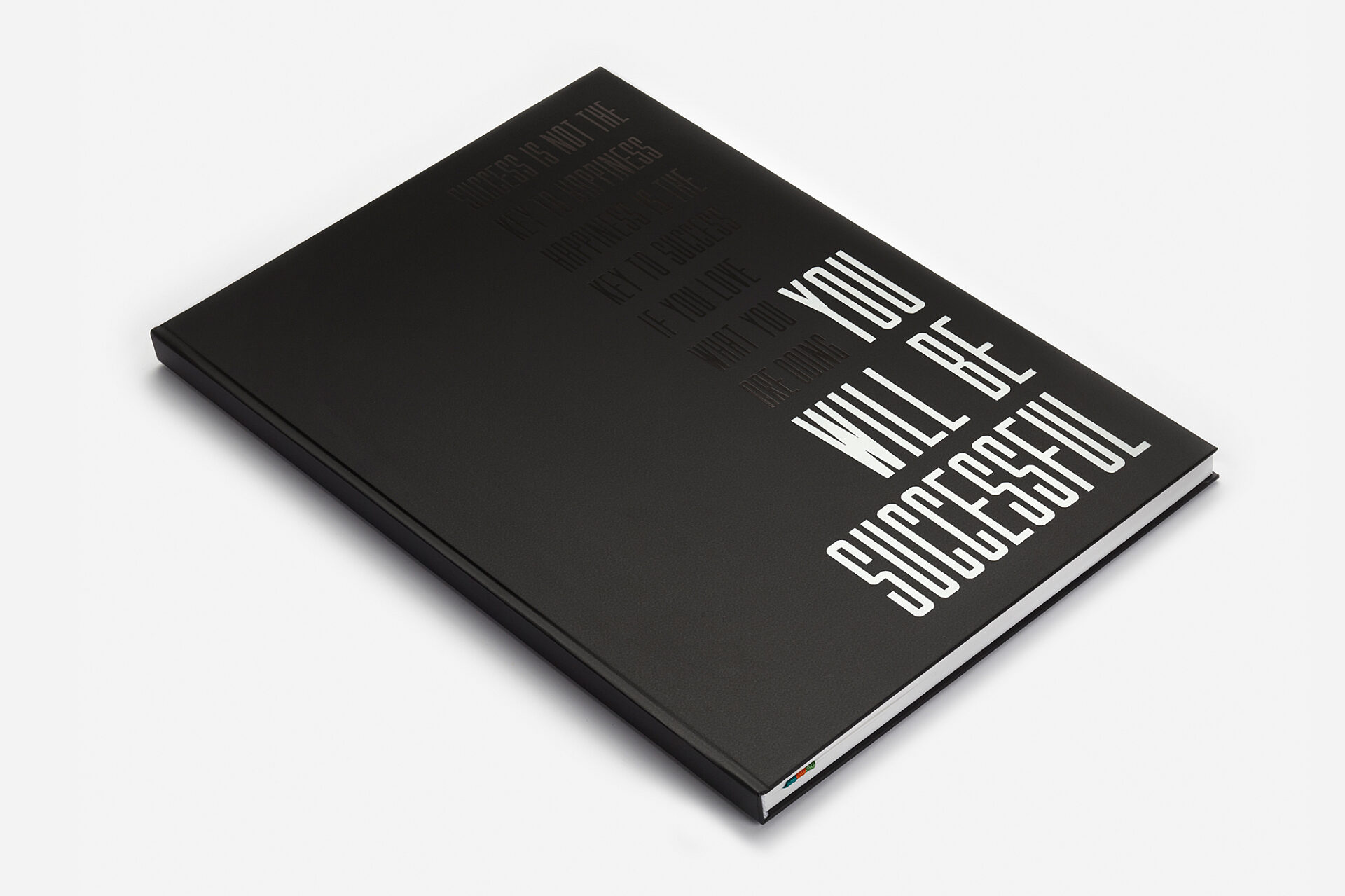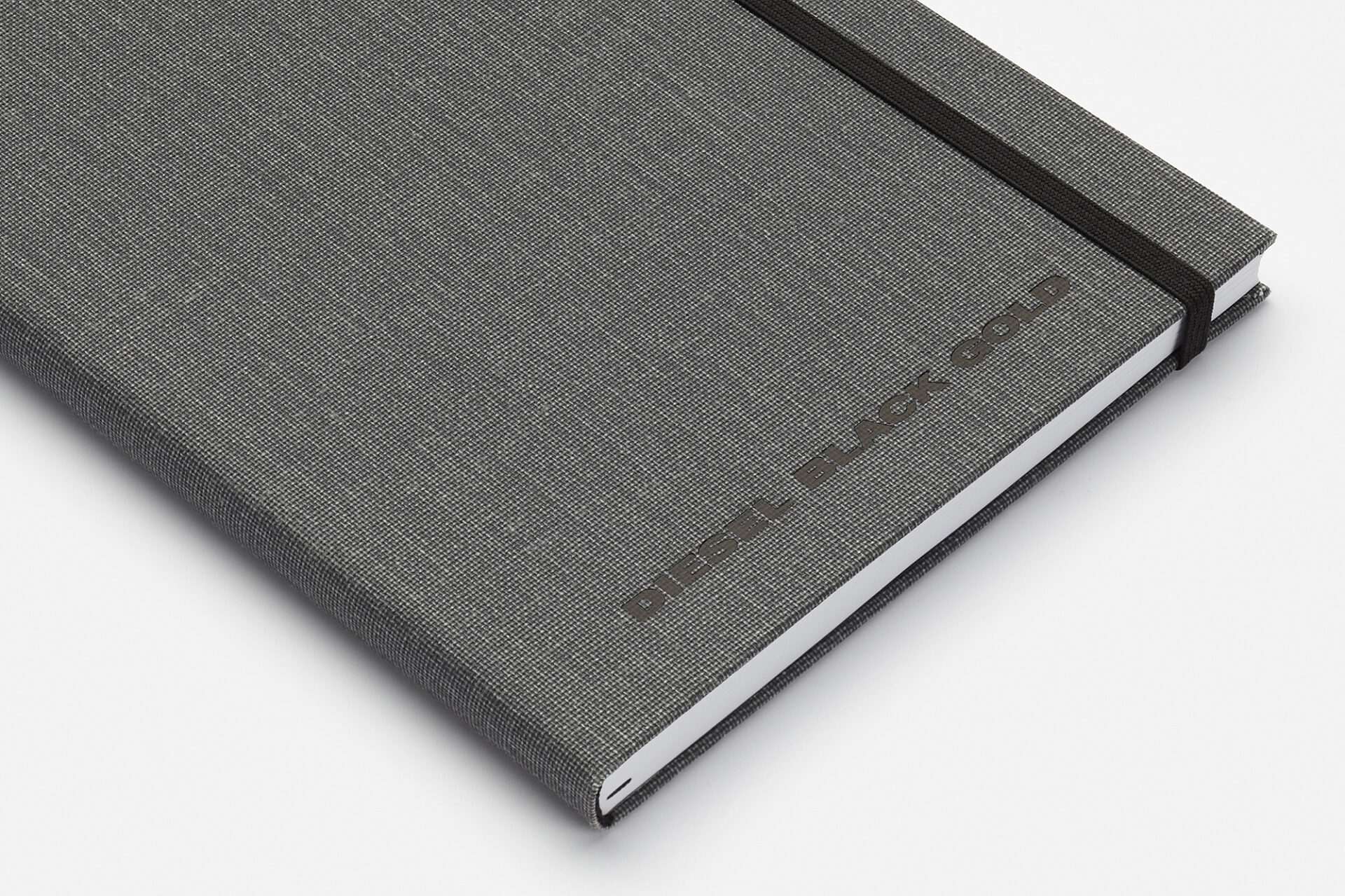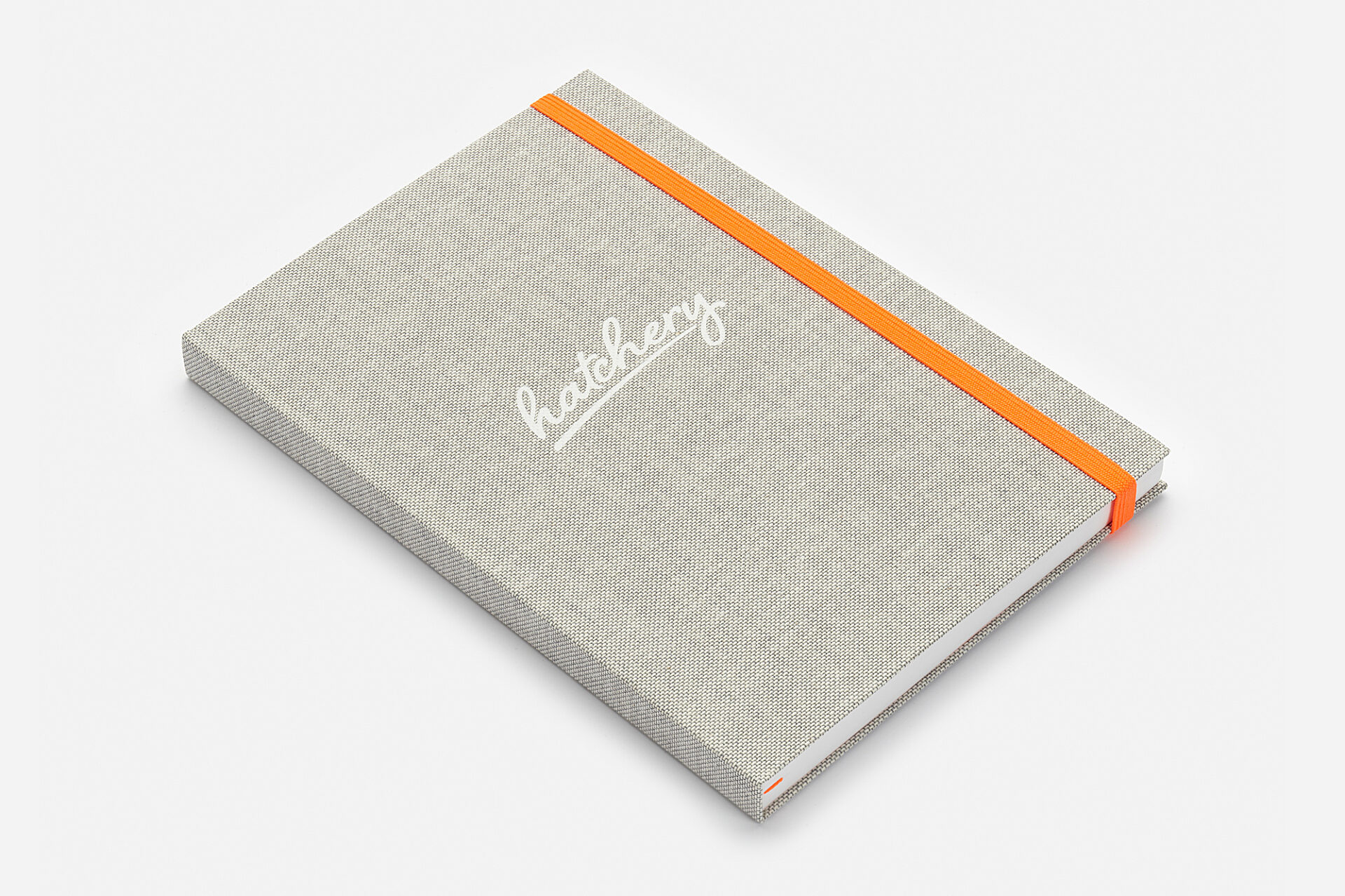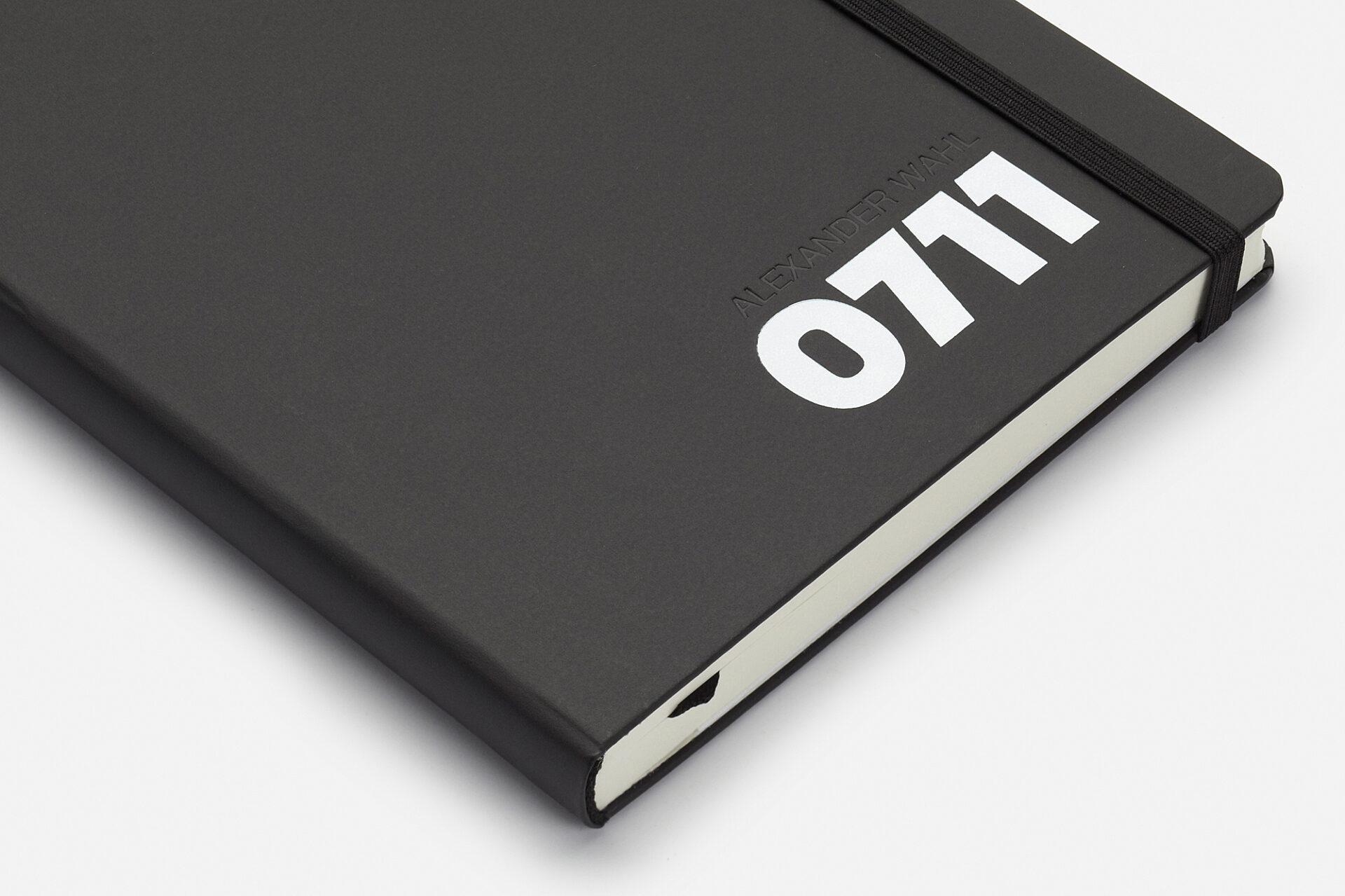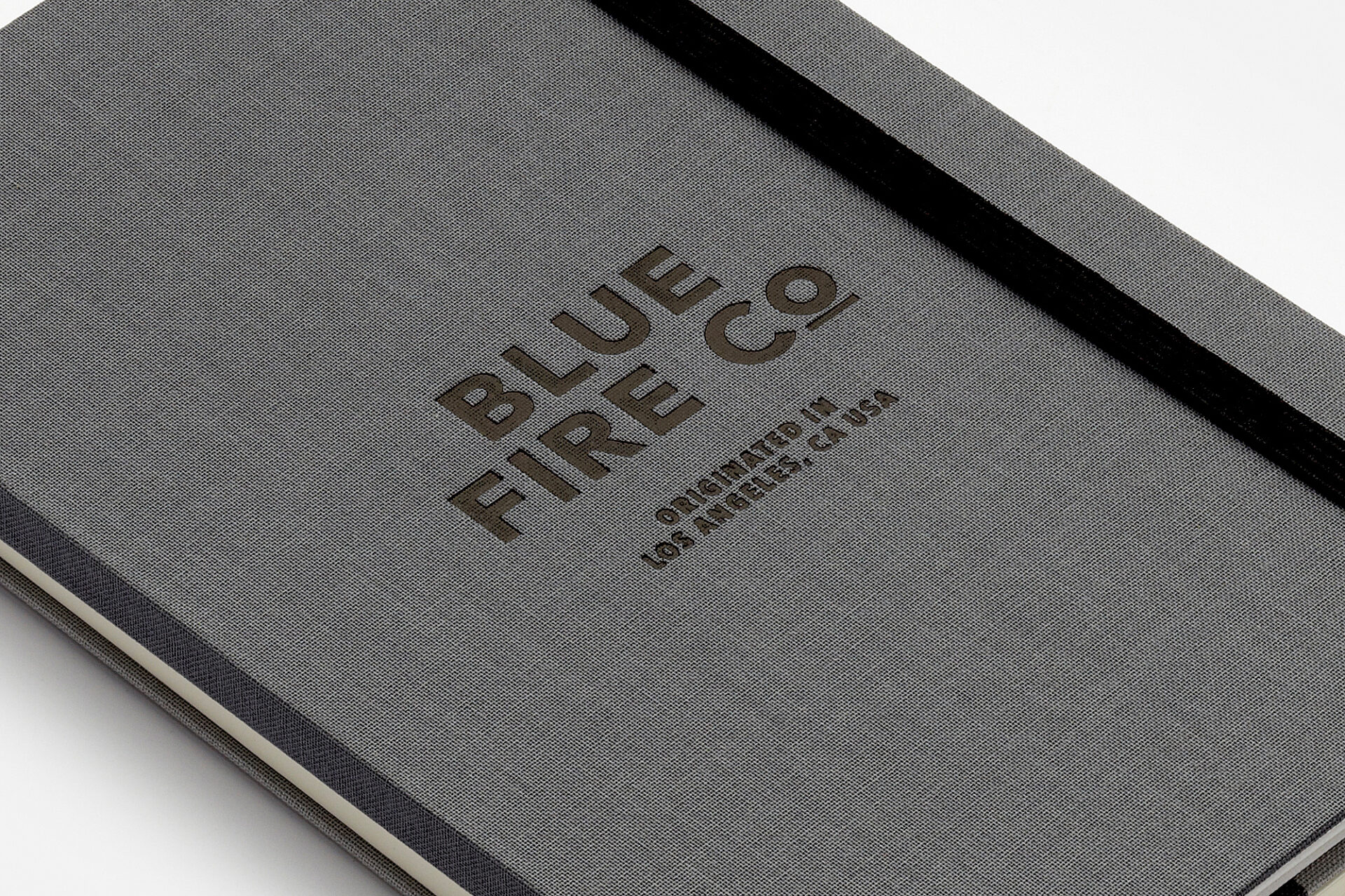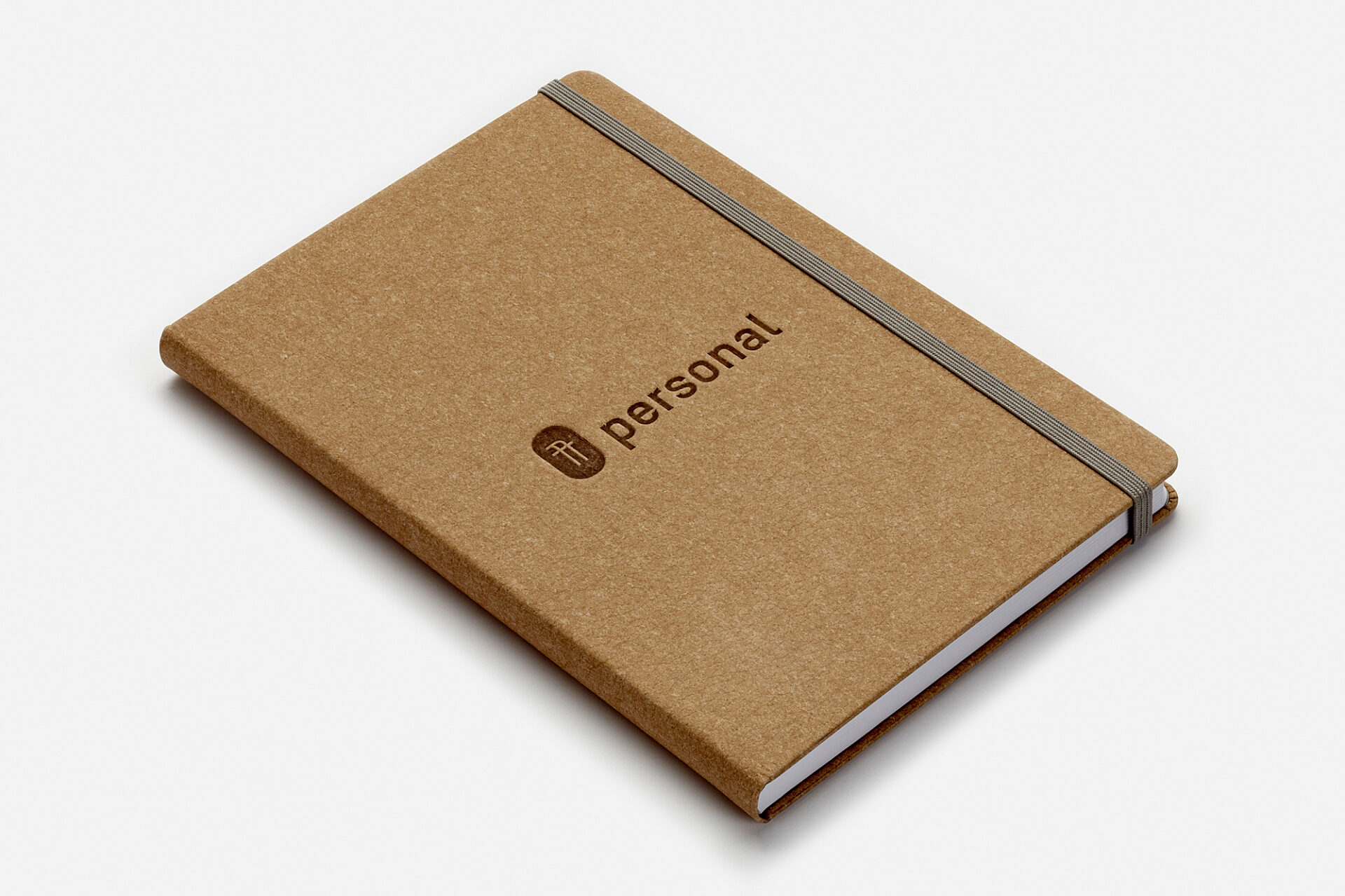 Metallic Debossing
Metallic debossing is also called hot foil embossing, as with this variation the heated debossing stamp is pressed on a metallic foil that becomes loose through the heat and is transferred onto the book cover. The motif lies, as with all debossings, deeper and forms a beautiful relief and by the way also has a perfect metallic shine.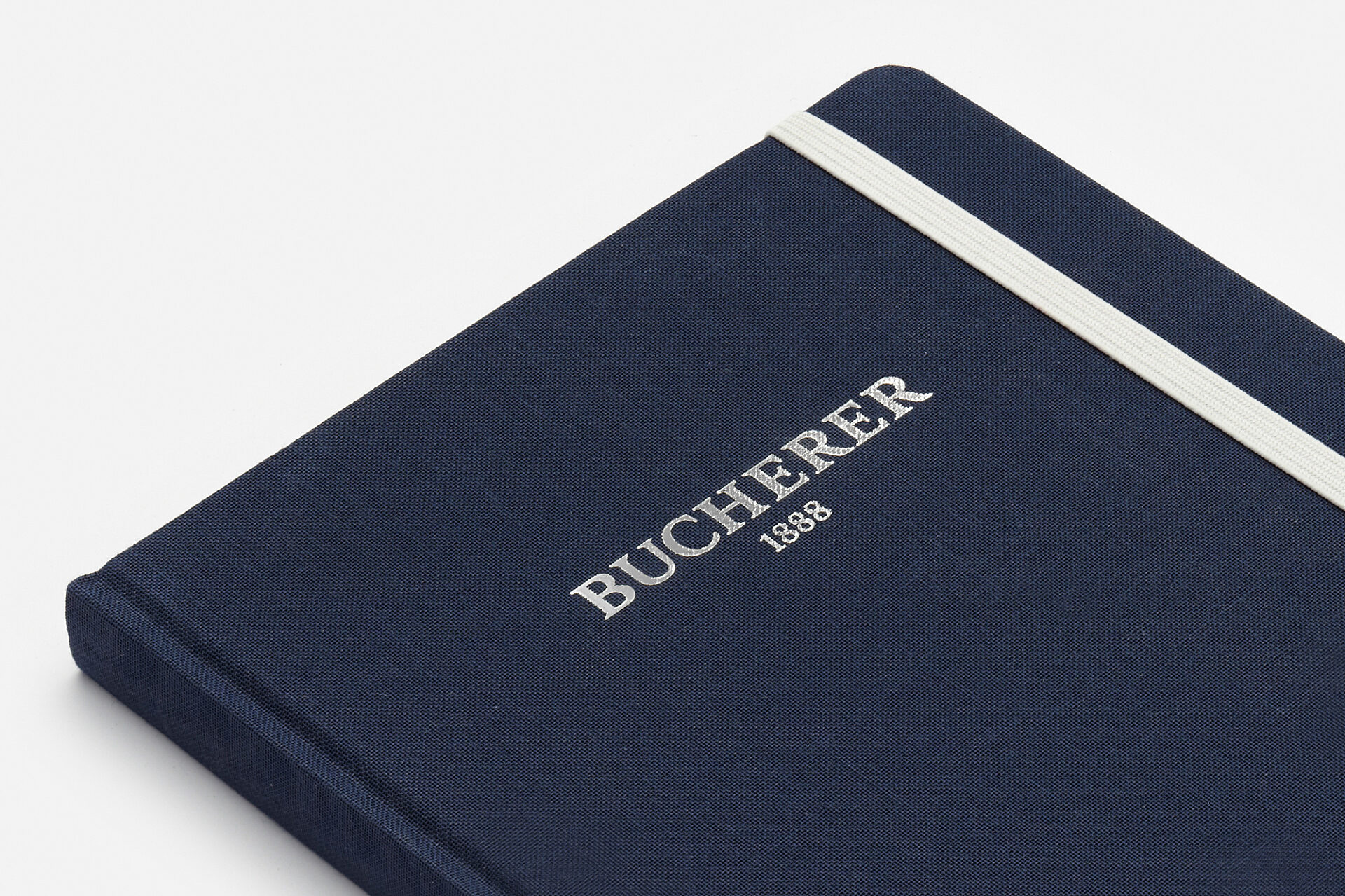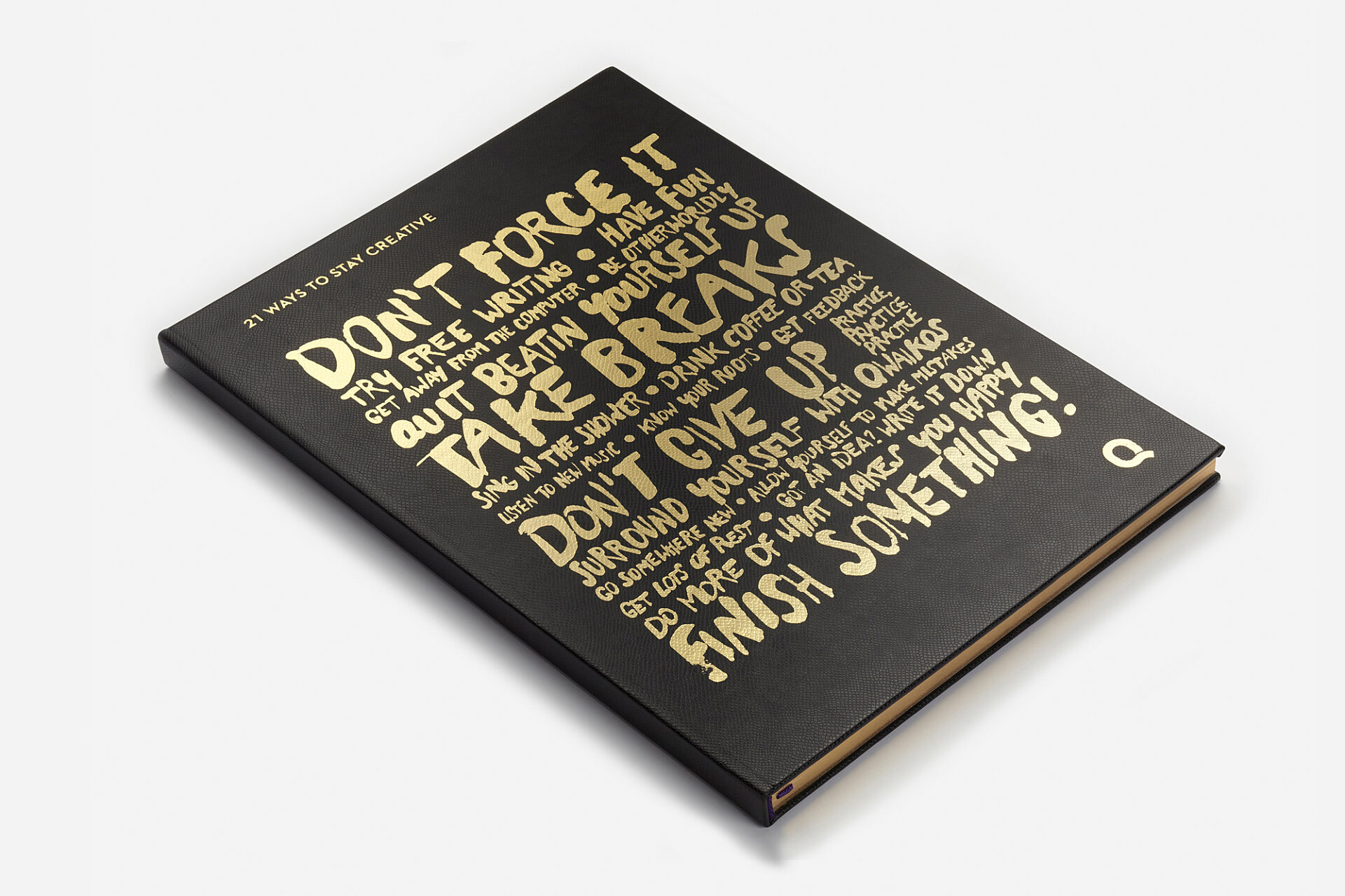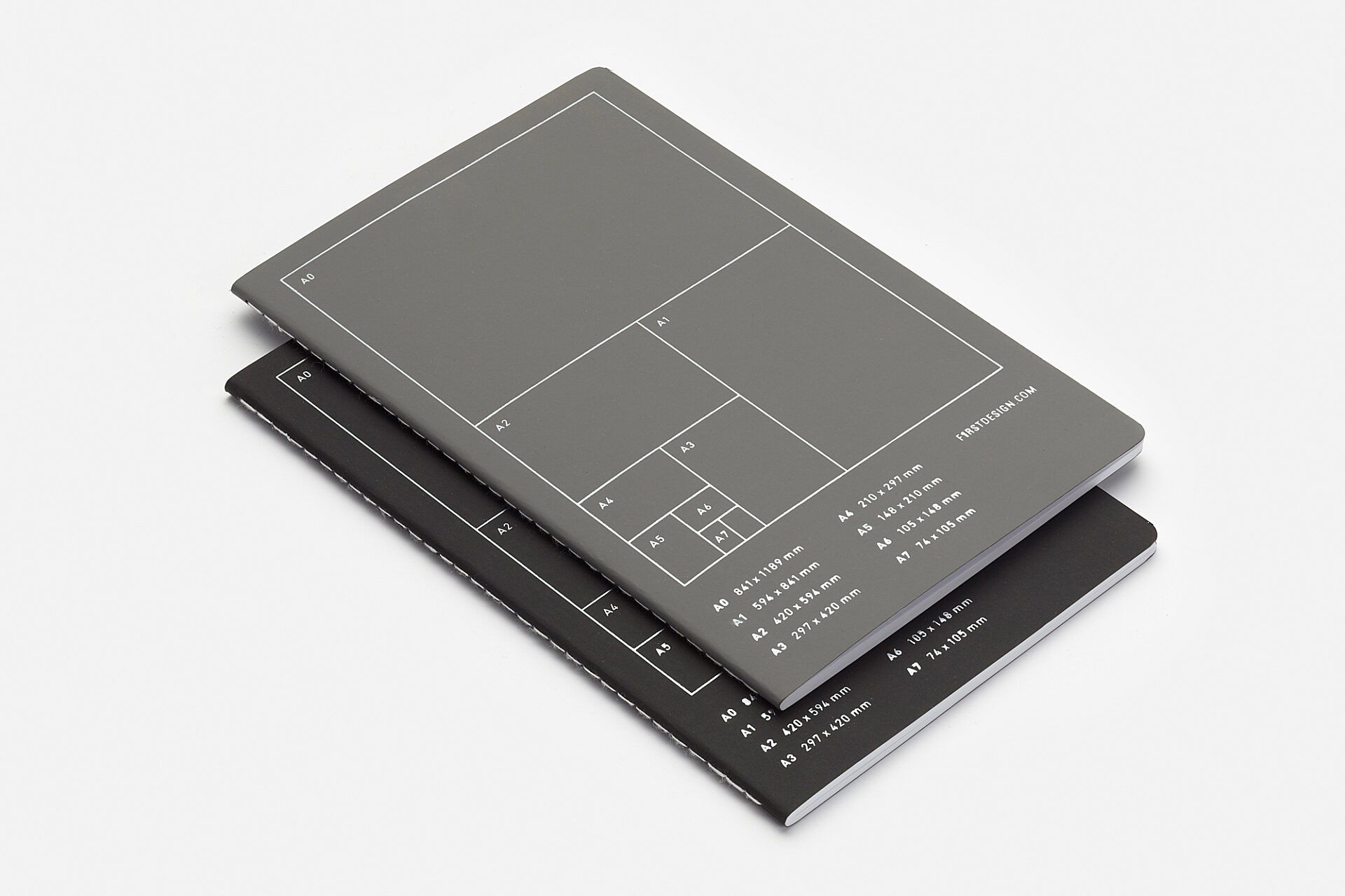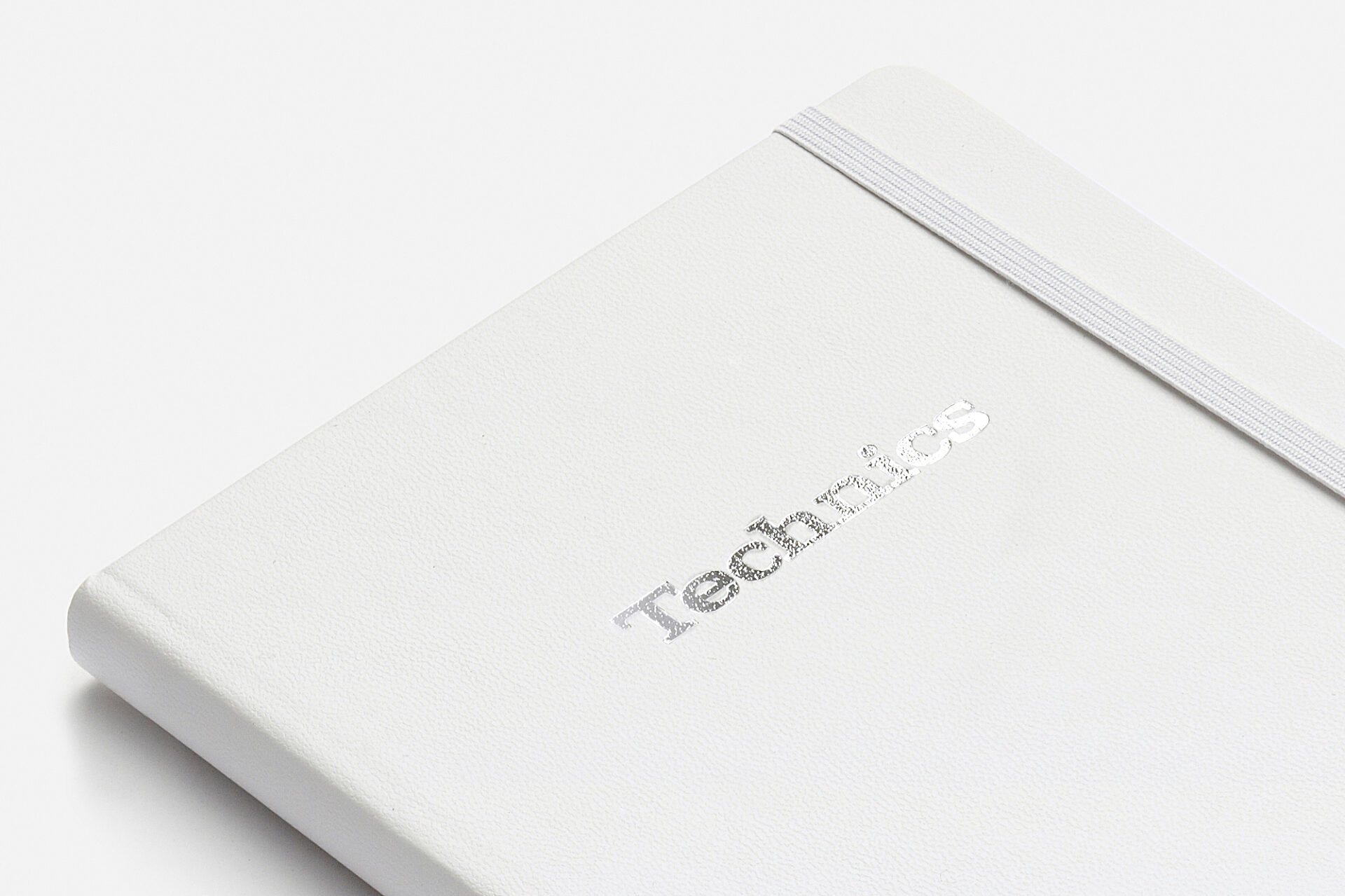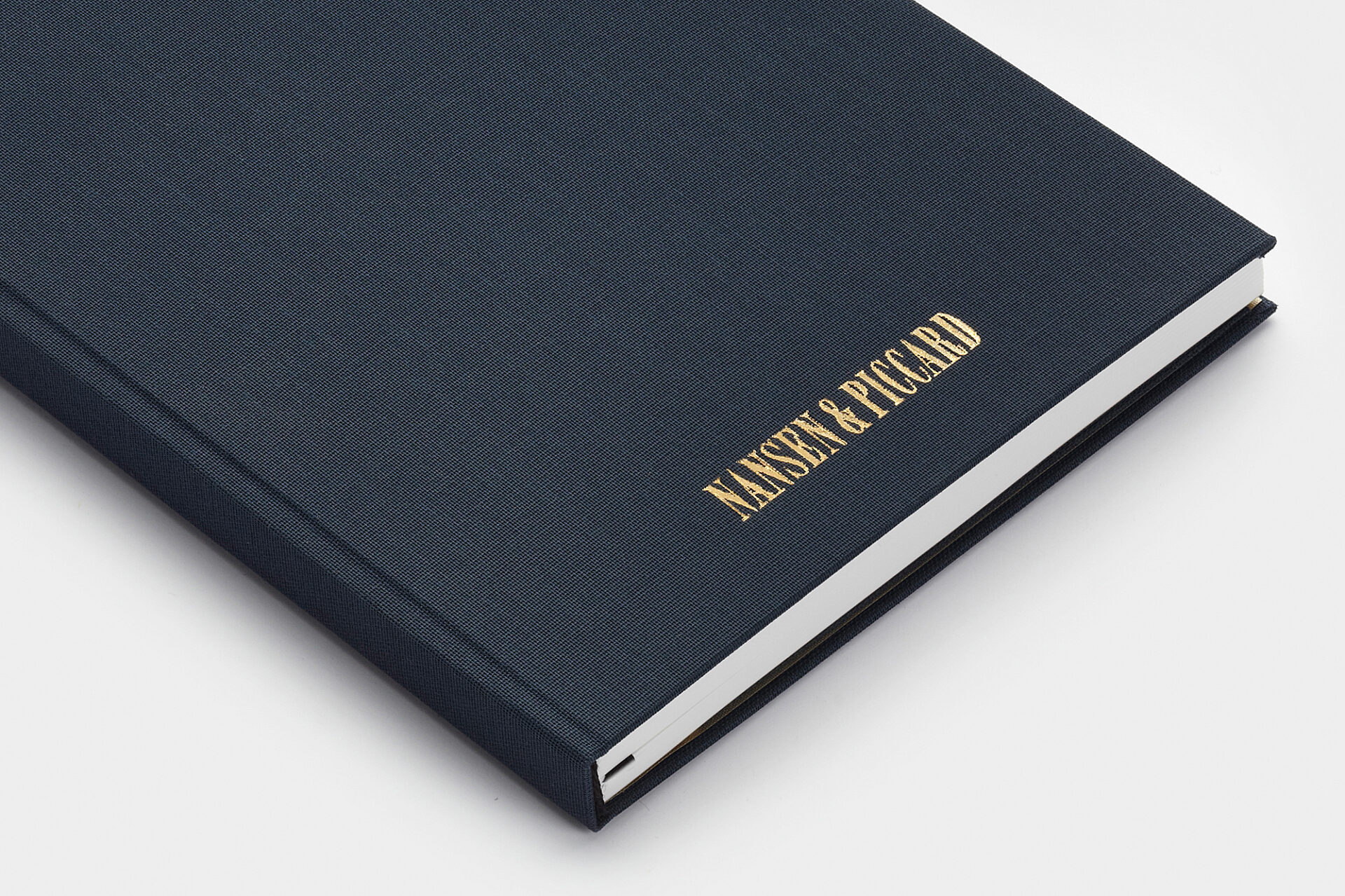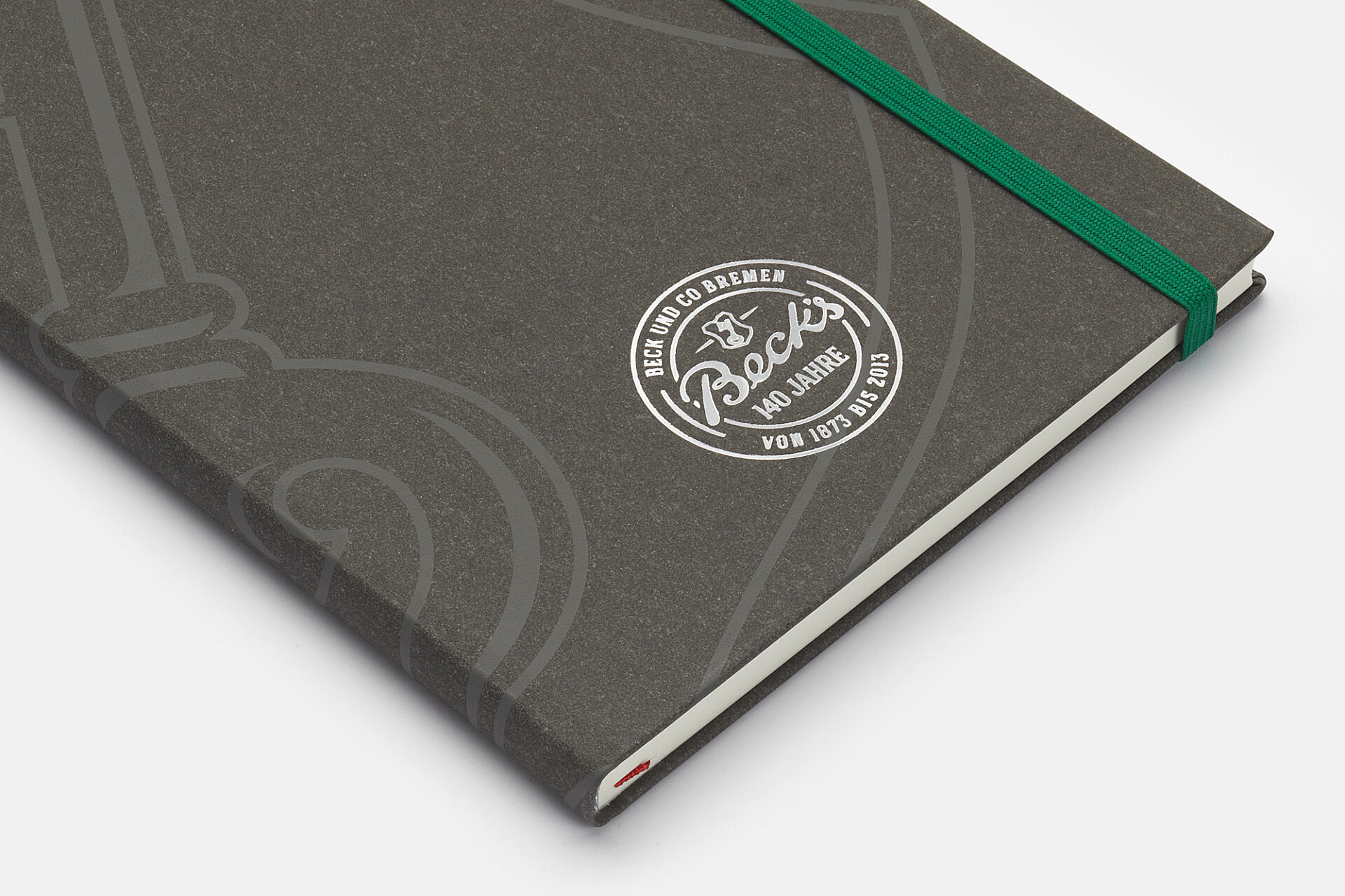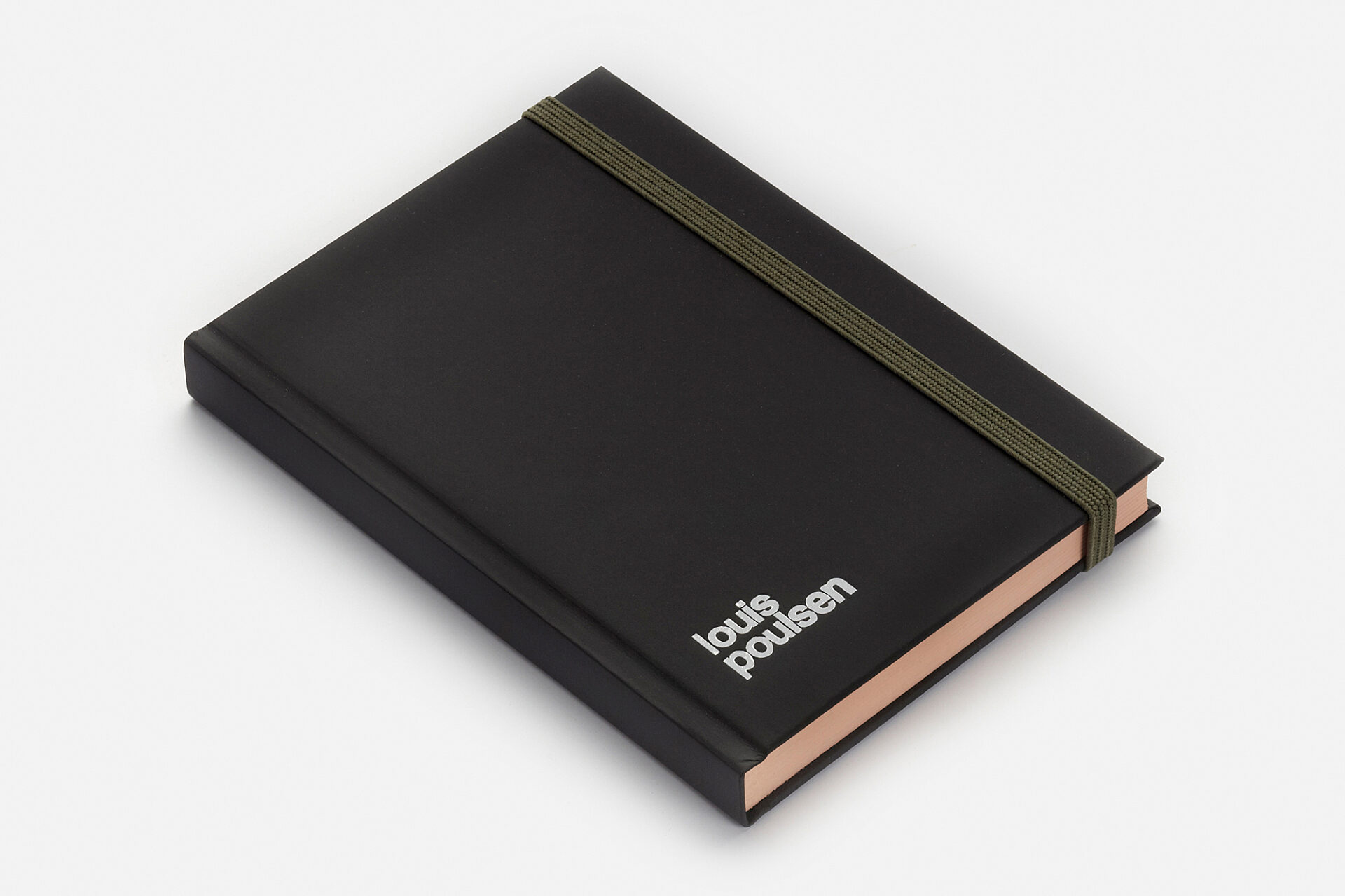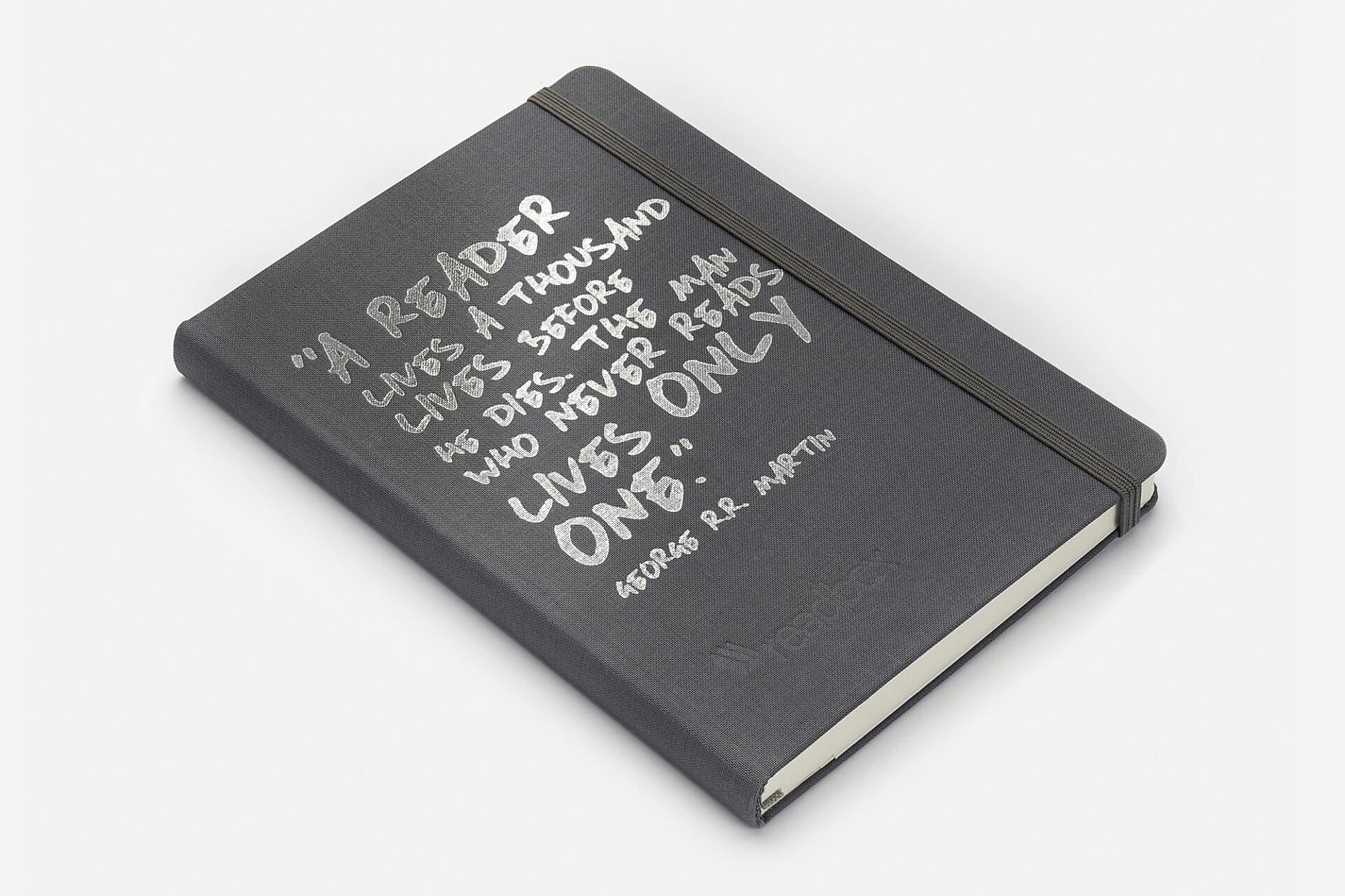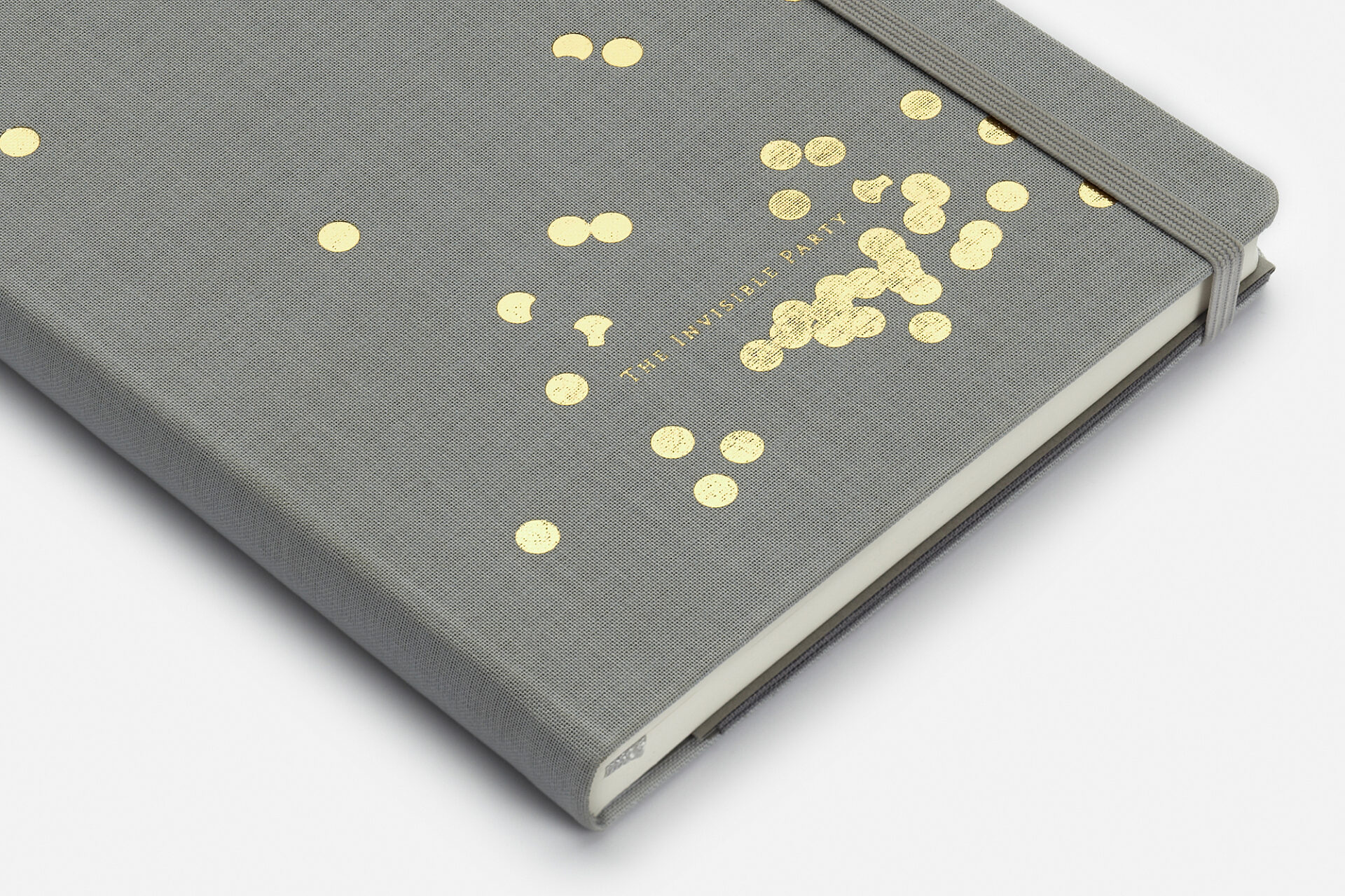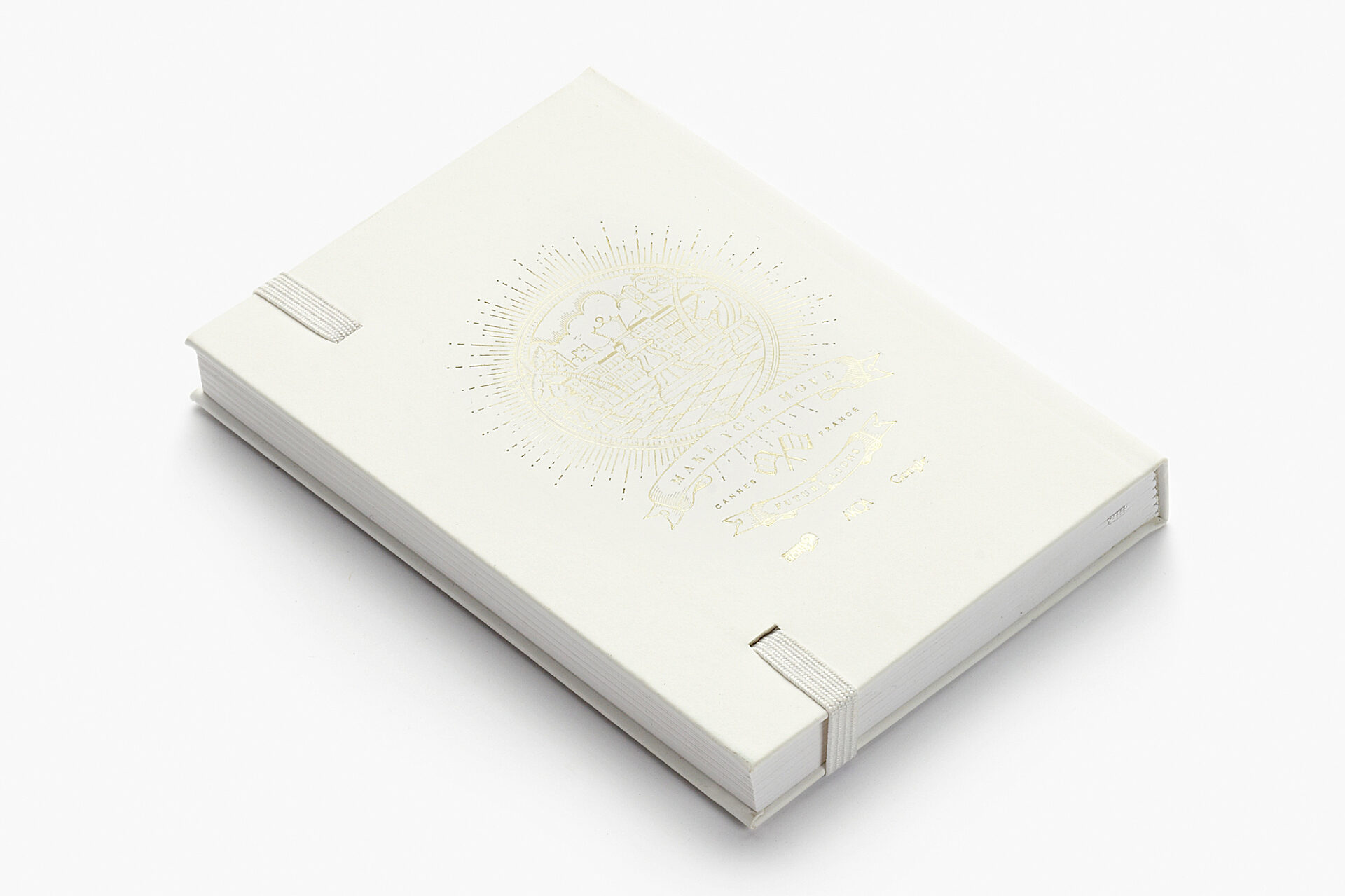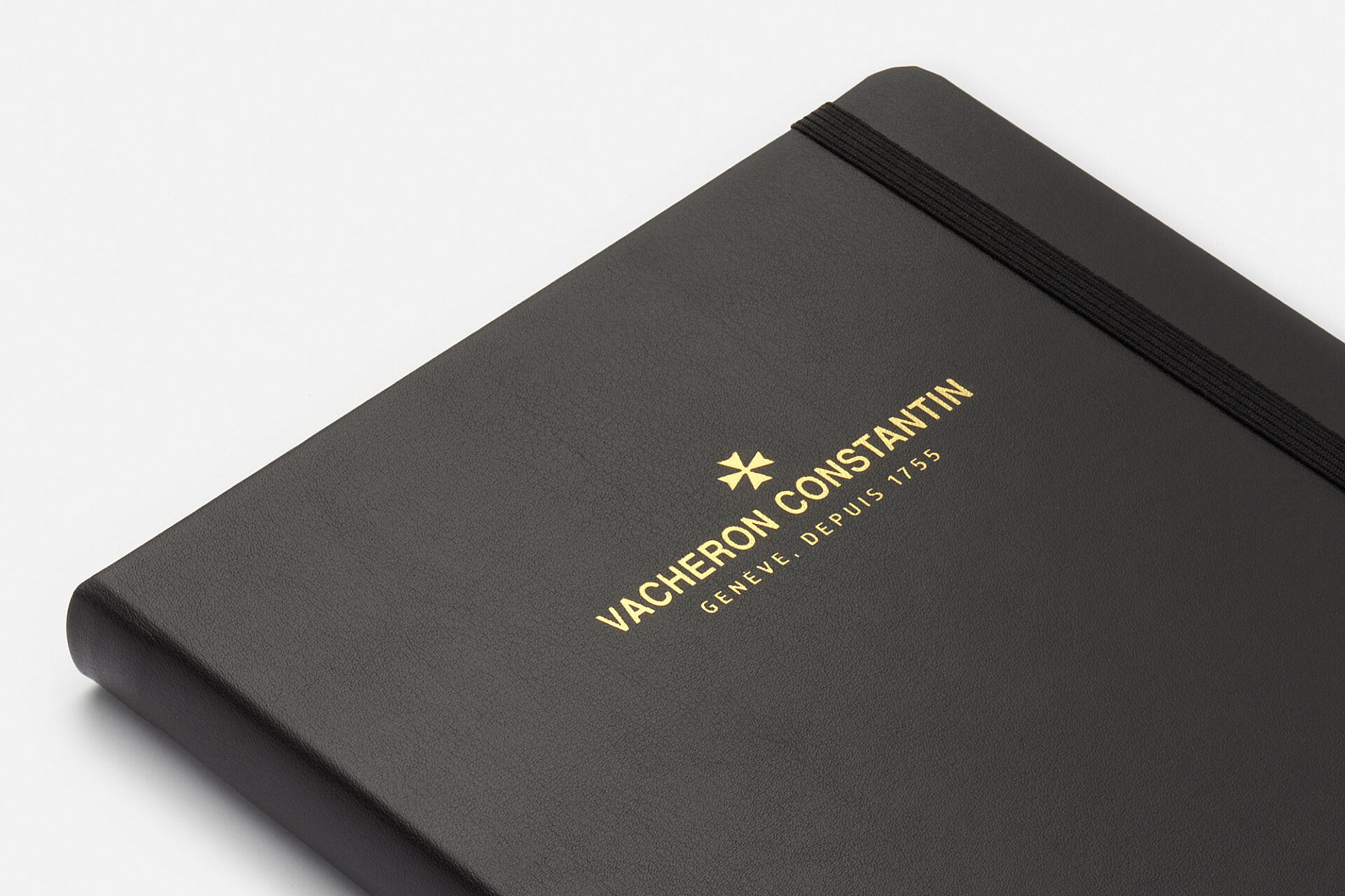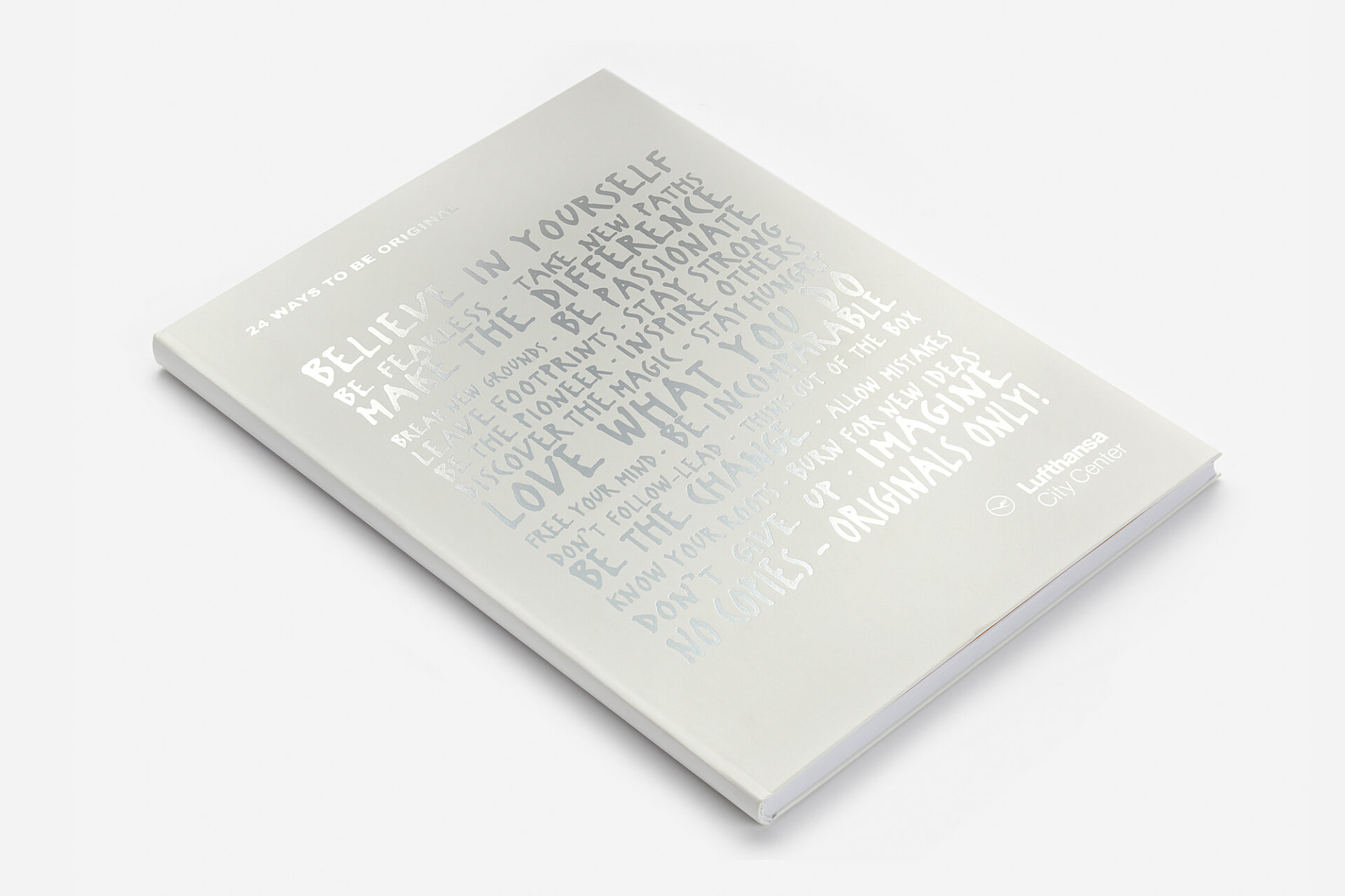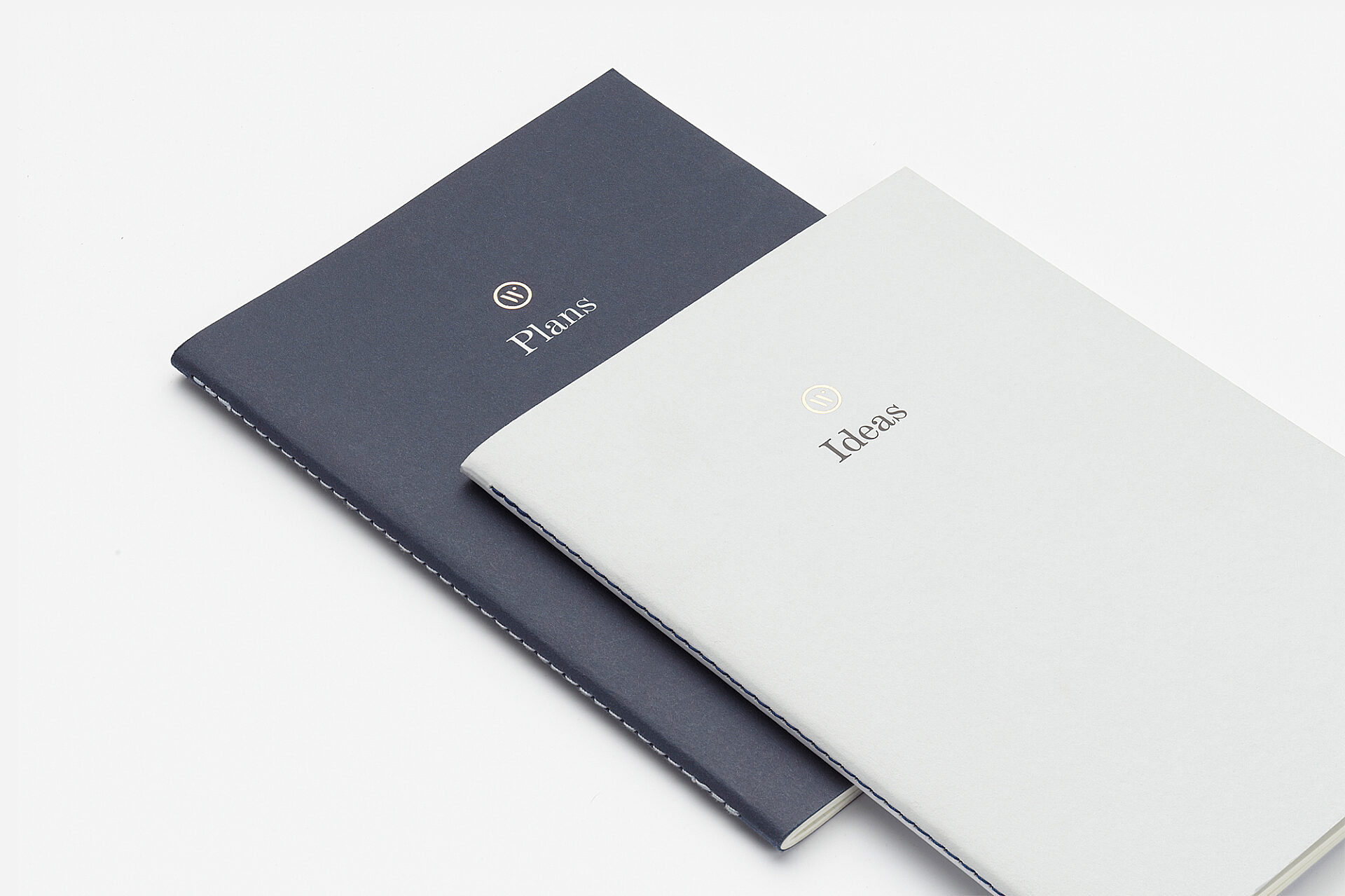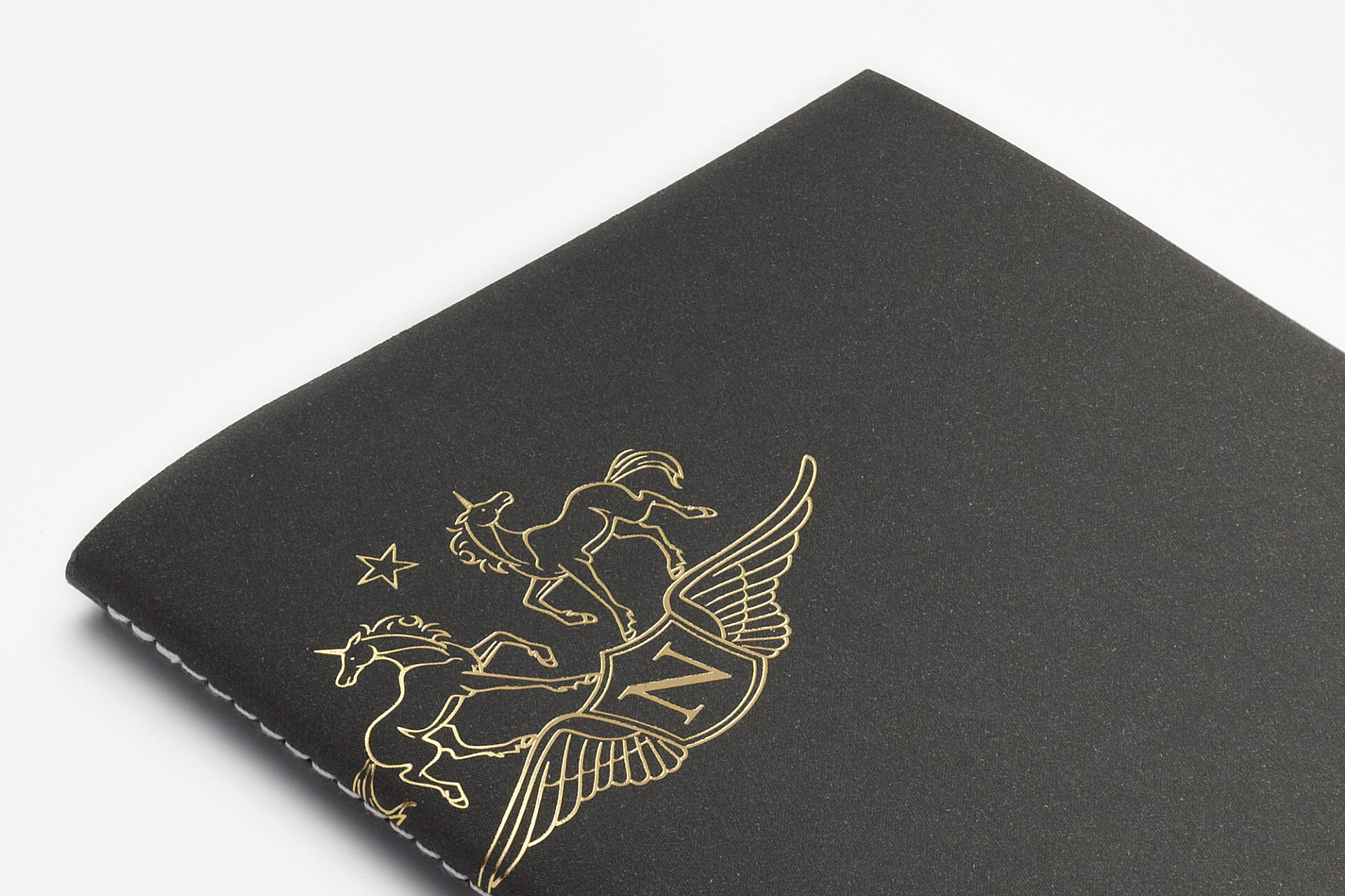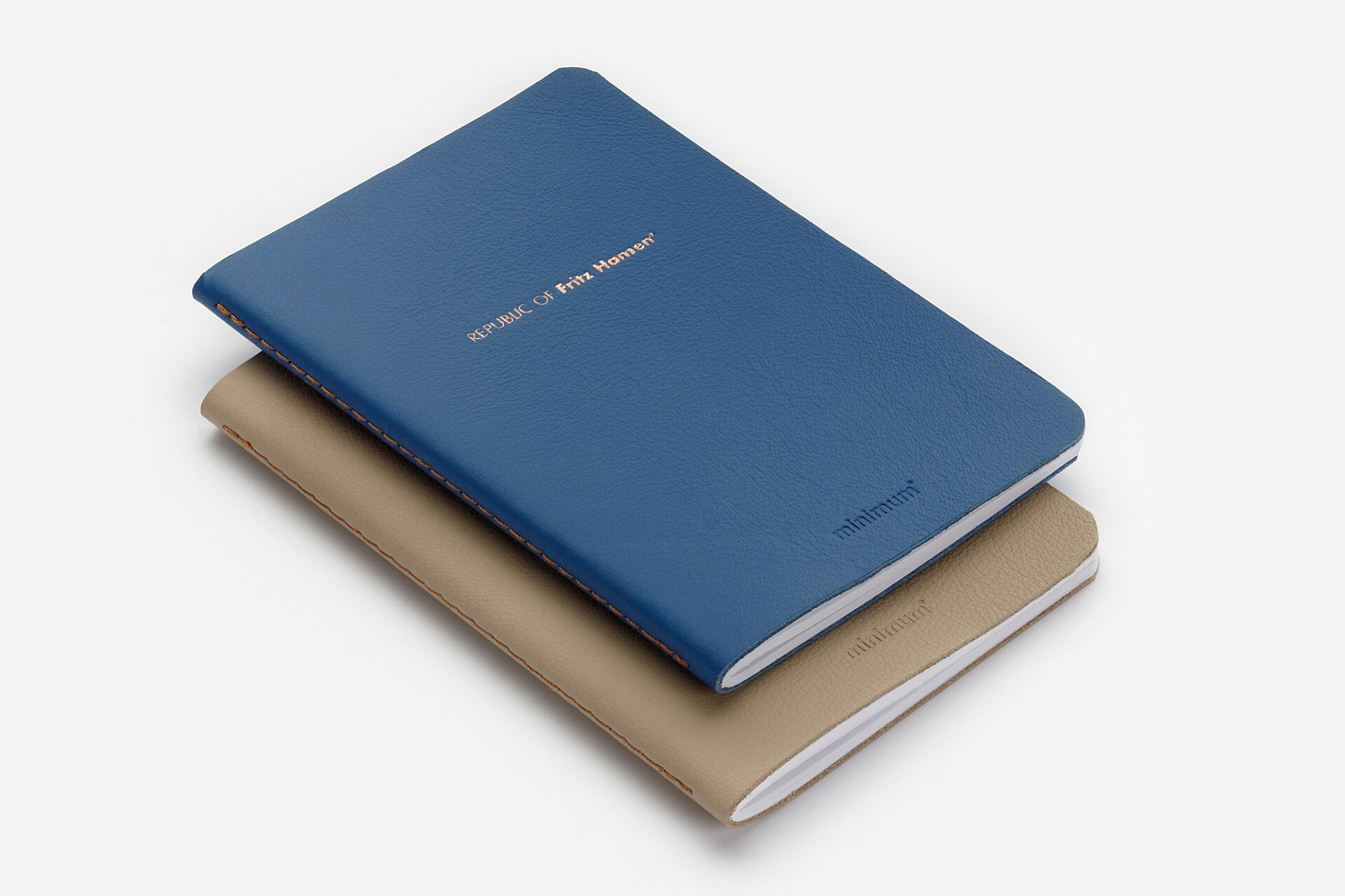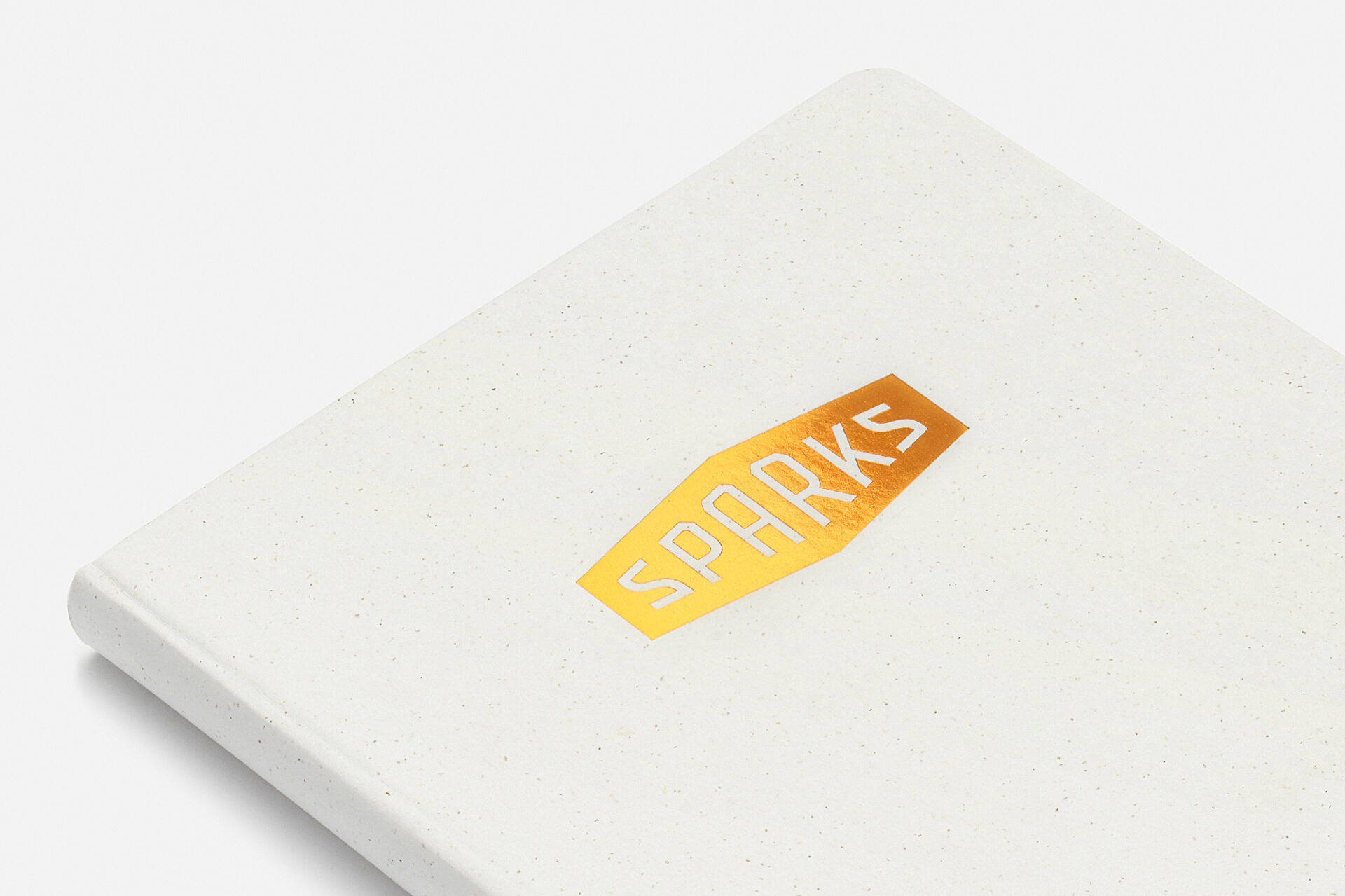 Motif Print
For four-colour cover motifs, it is best to use offset or digital print. Does that sound boring to you? It does to us as well. That is why we will introduce you to a few interesting variations.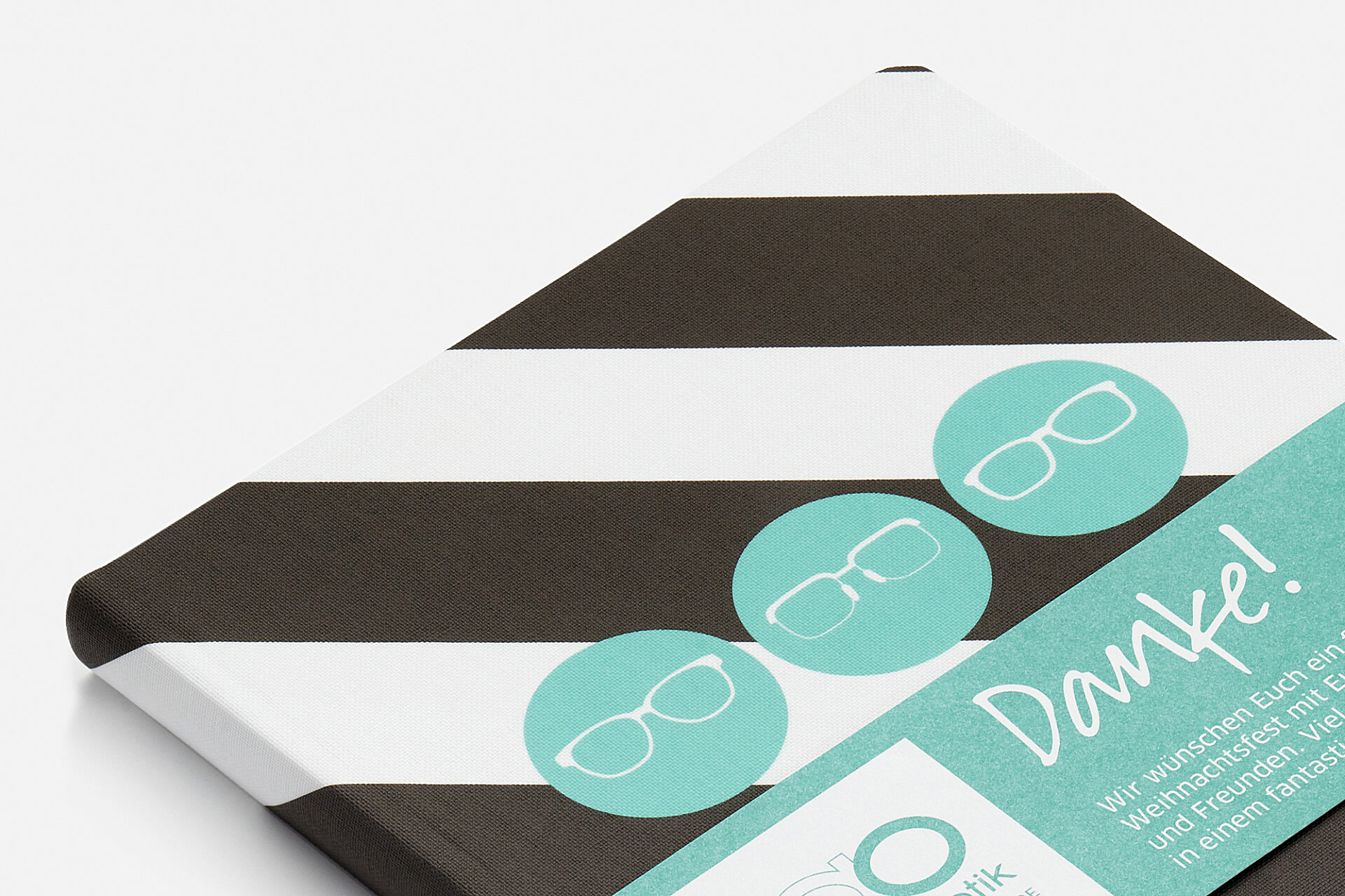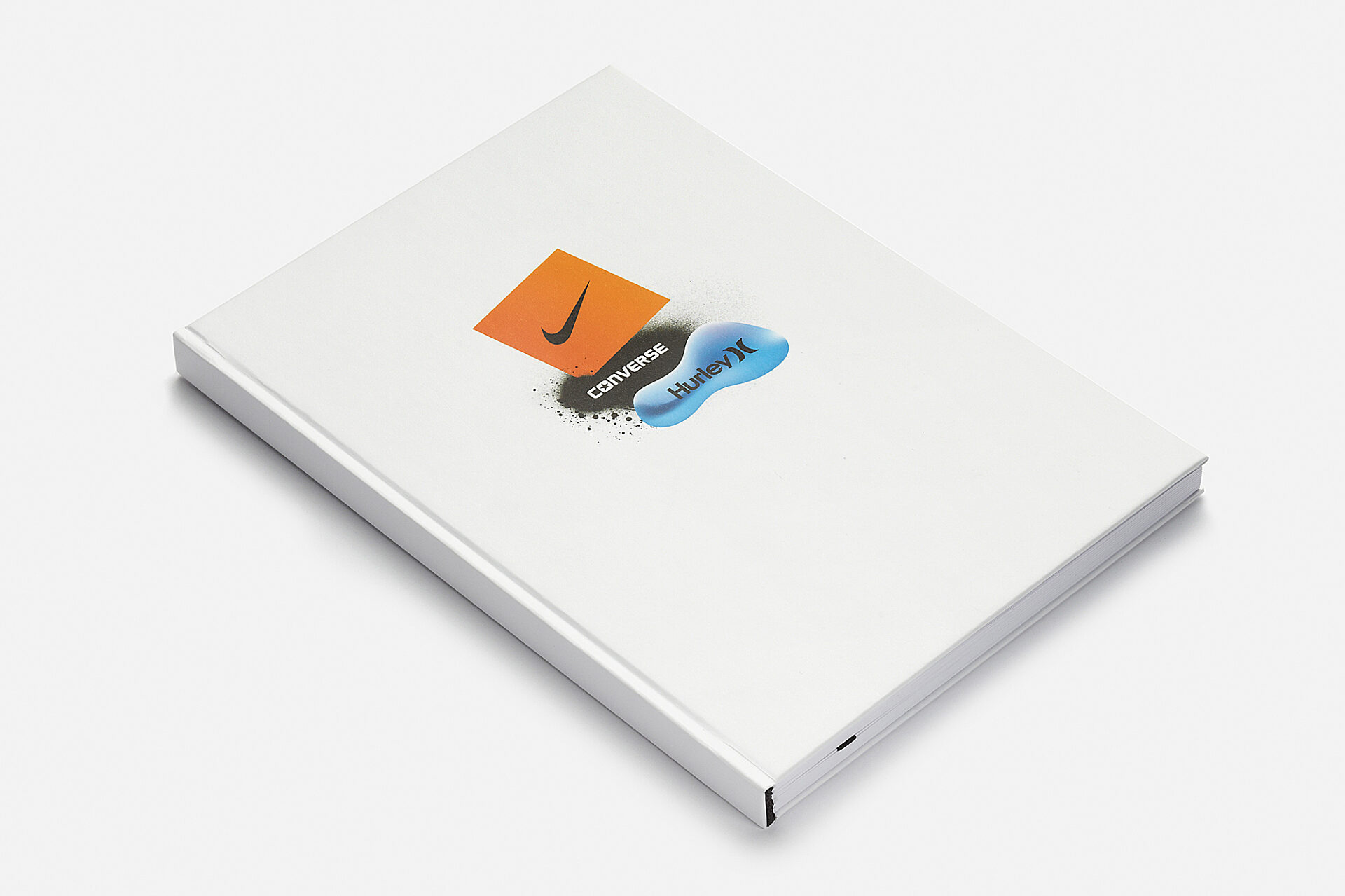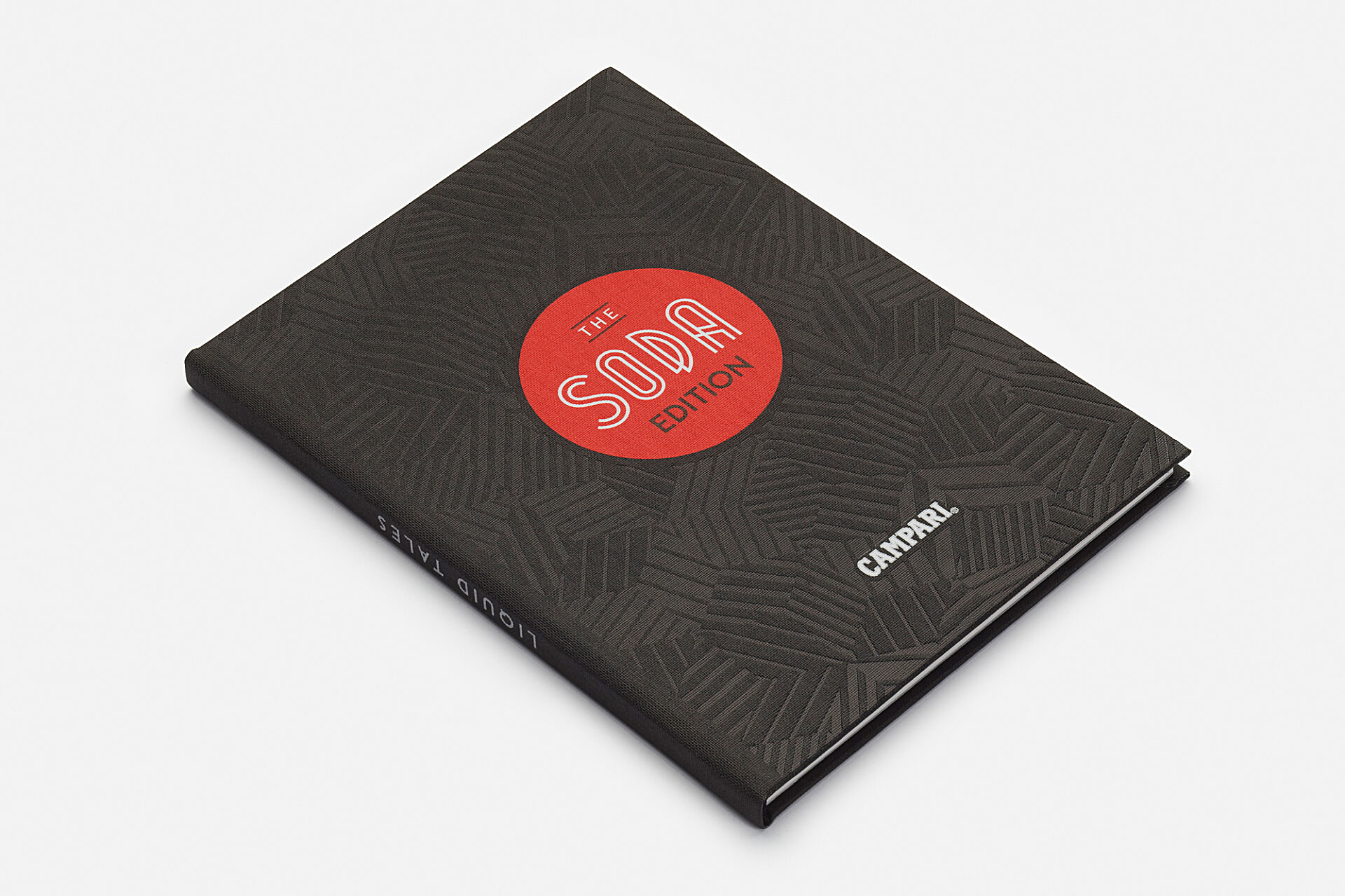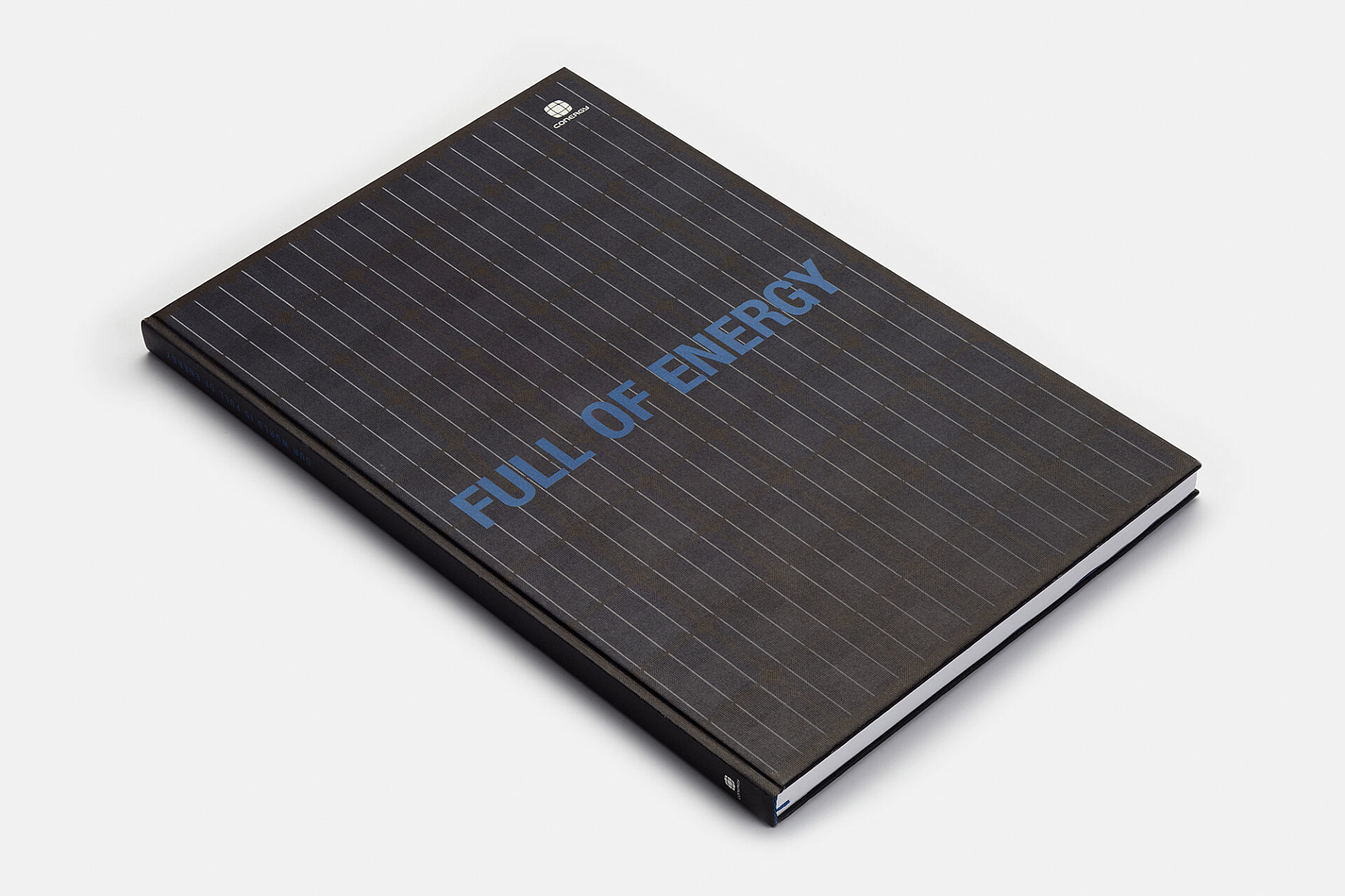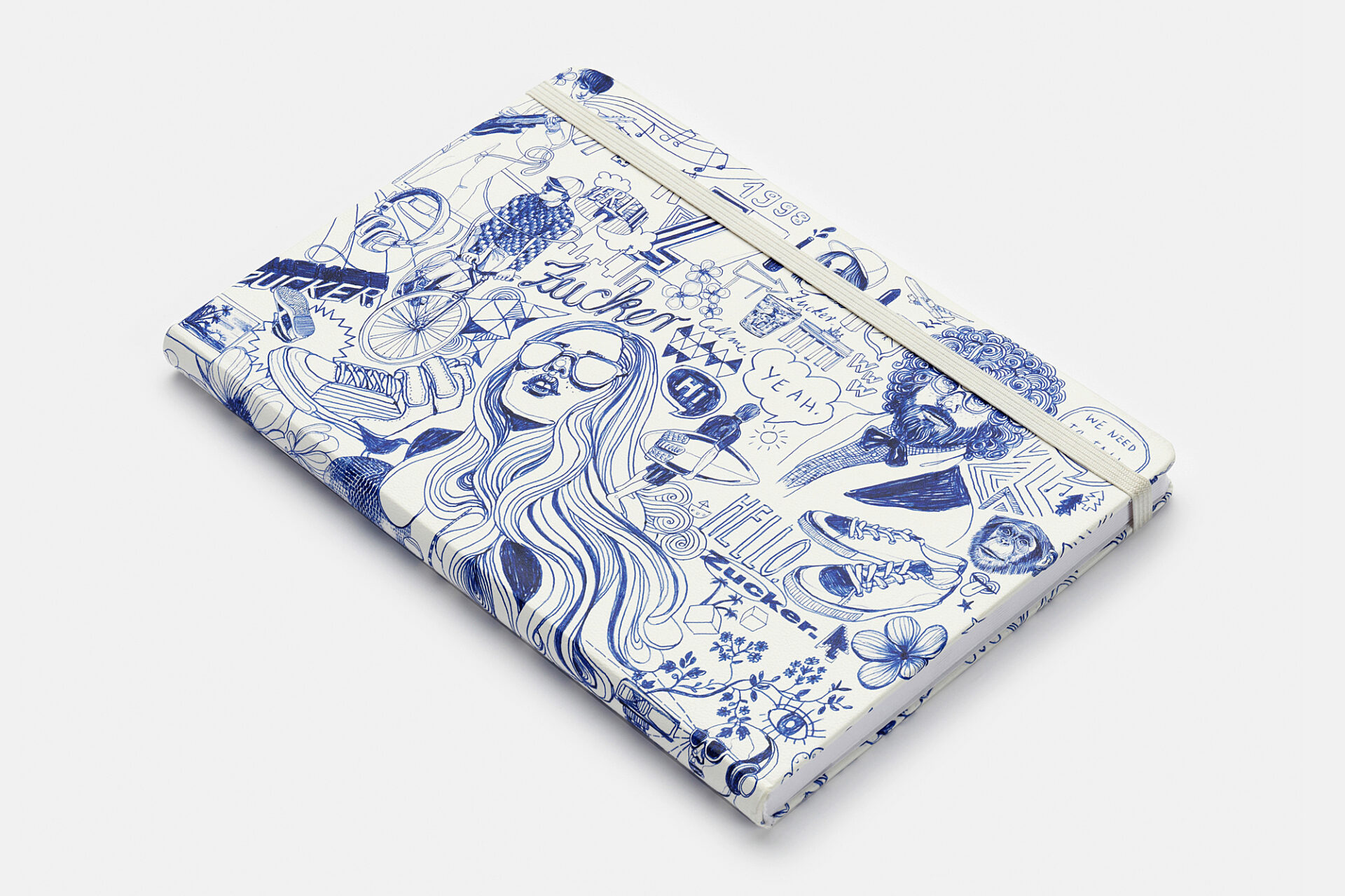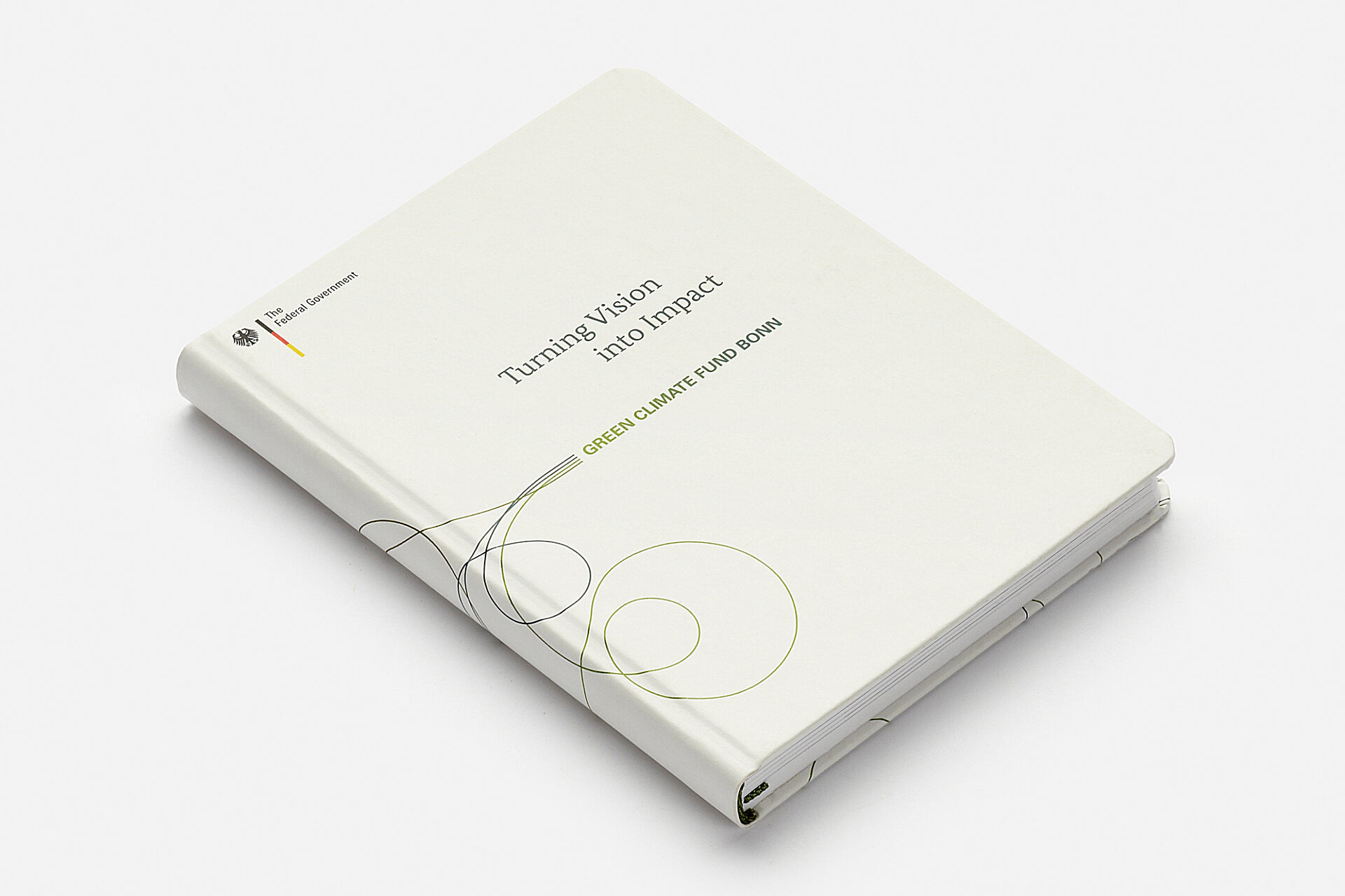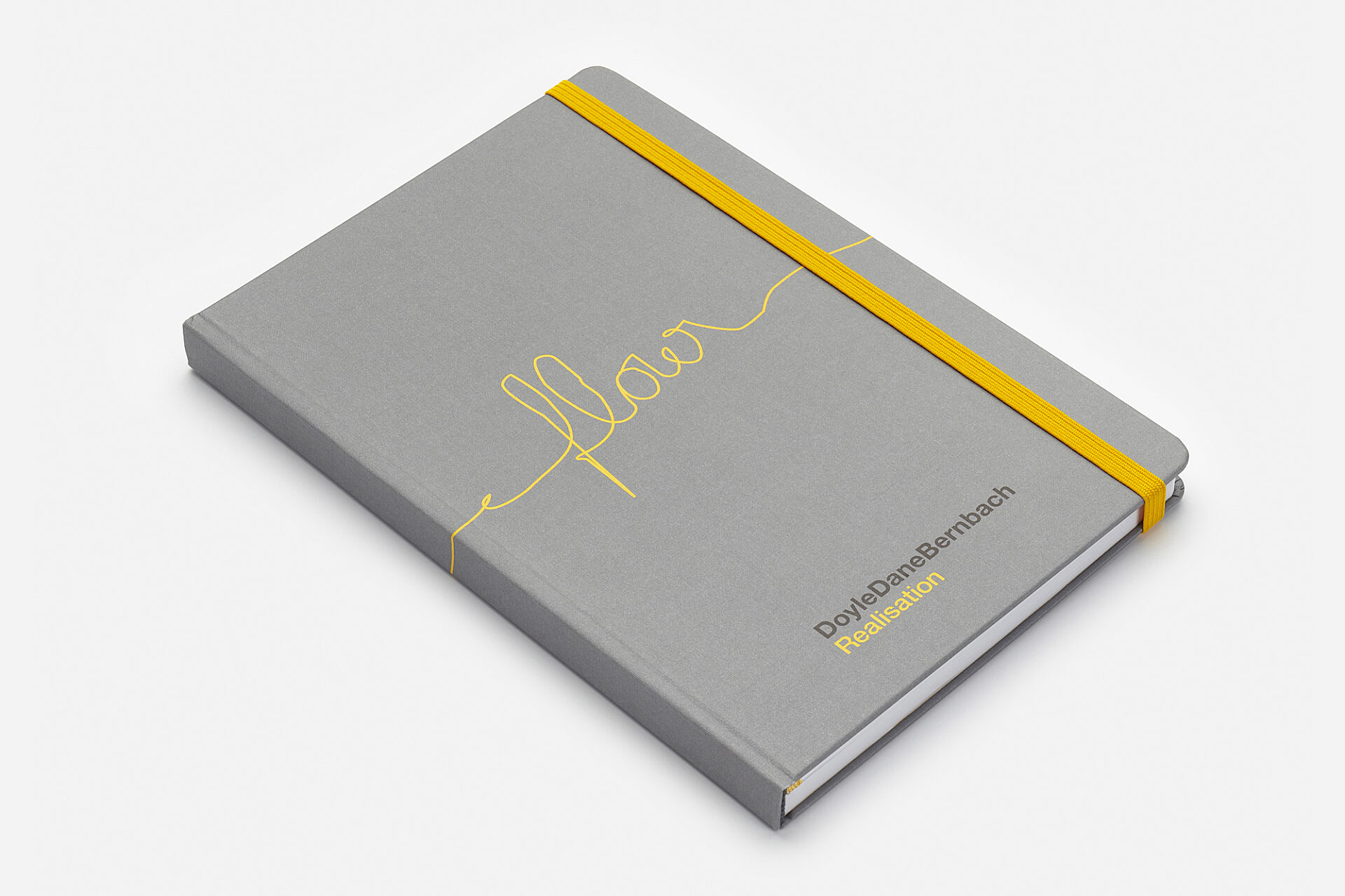 Silkscreen
Silkscreen is brilliant: It allows for the richest and brightest colour results on almost every cover material. The entire Pantone spot colour palette, neon or metallic tones – are all possible! This is the reason why brandbook produces its in-house collection, nuuna, with silkscreen.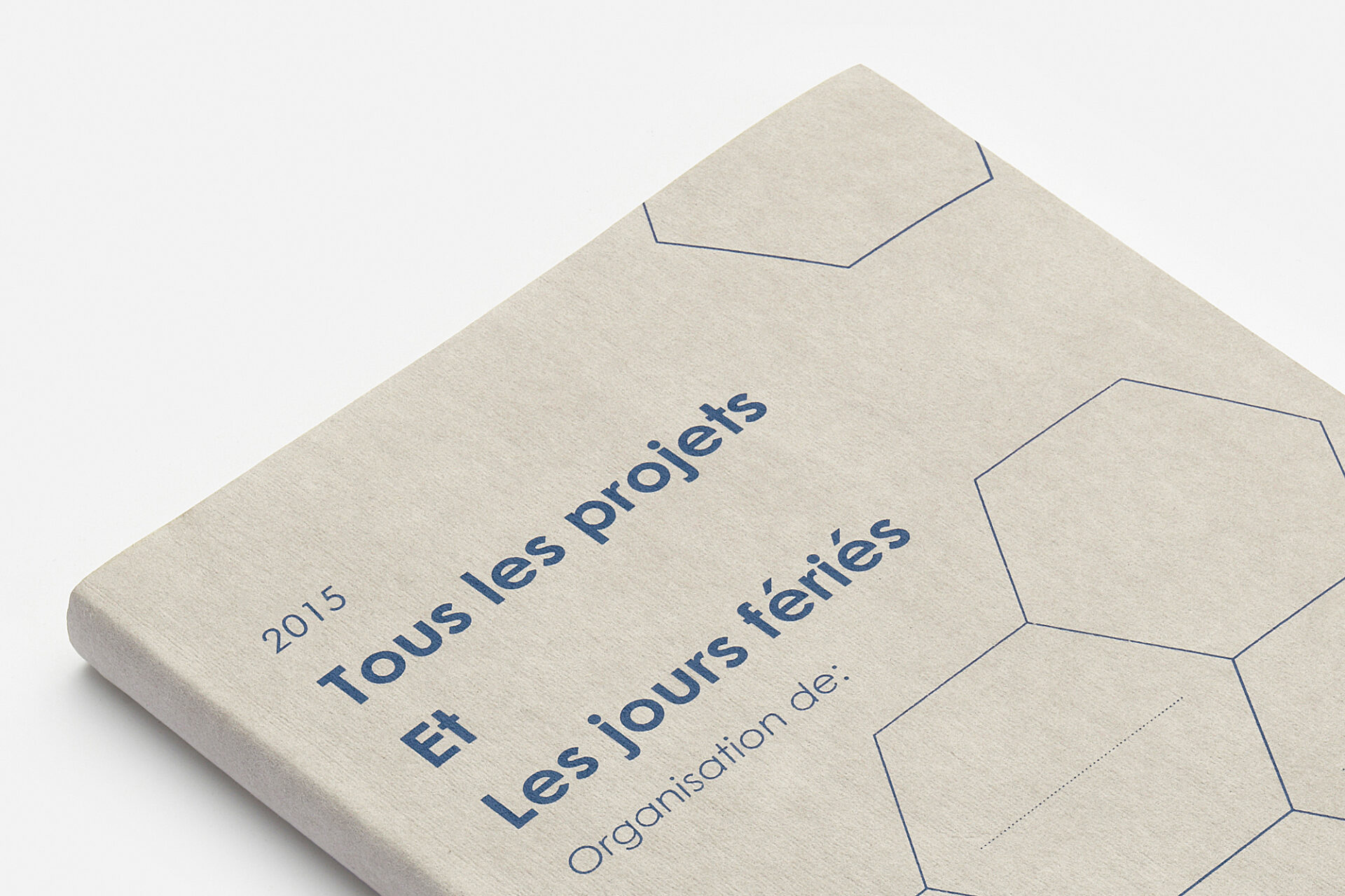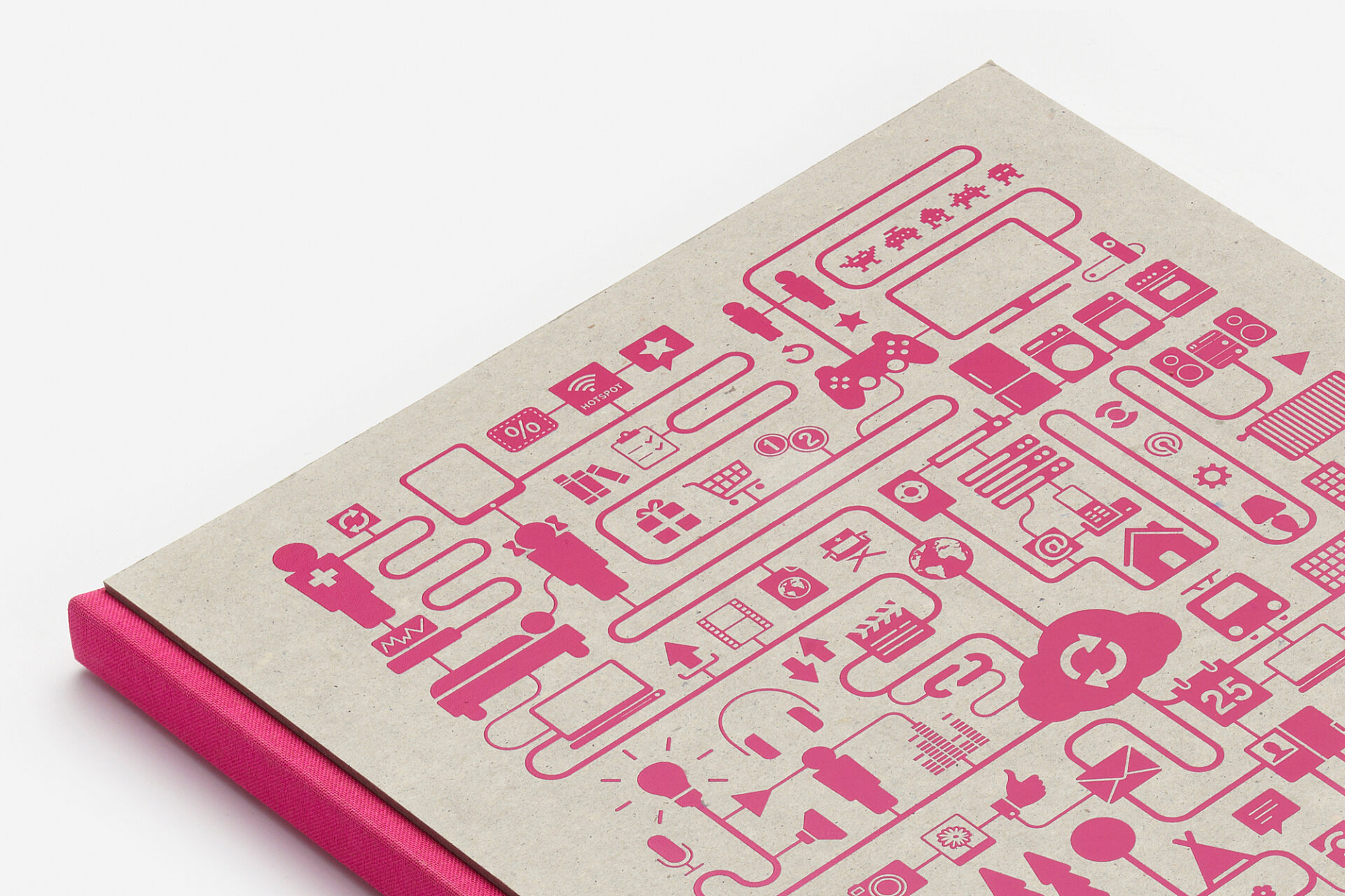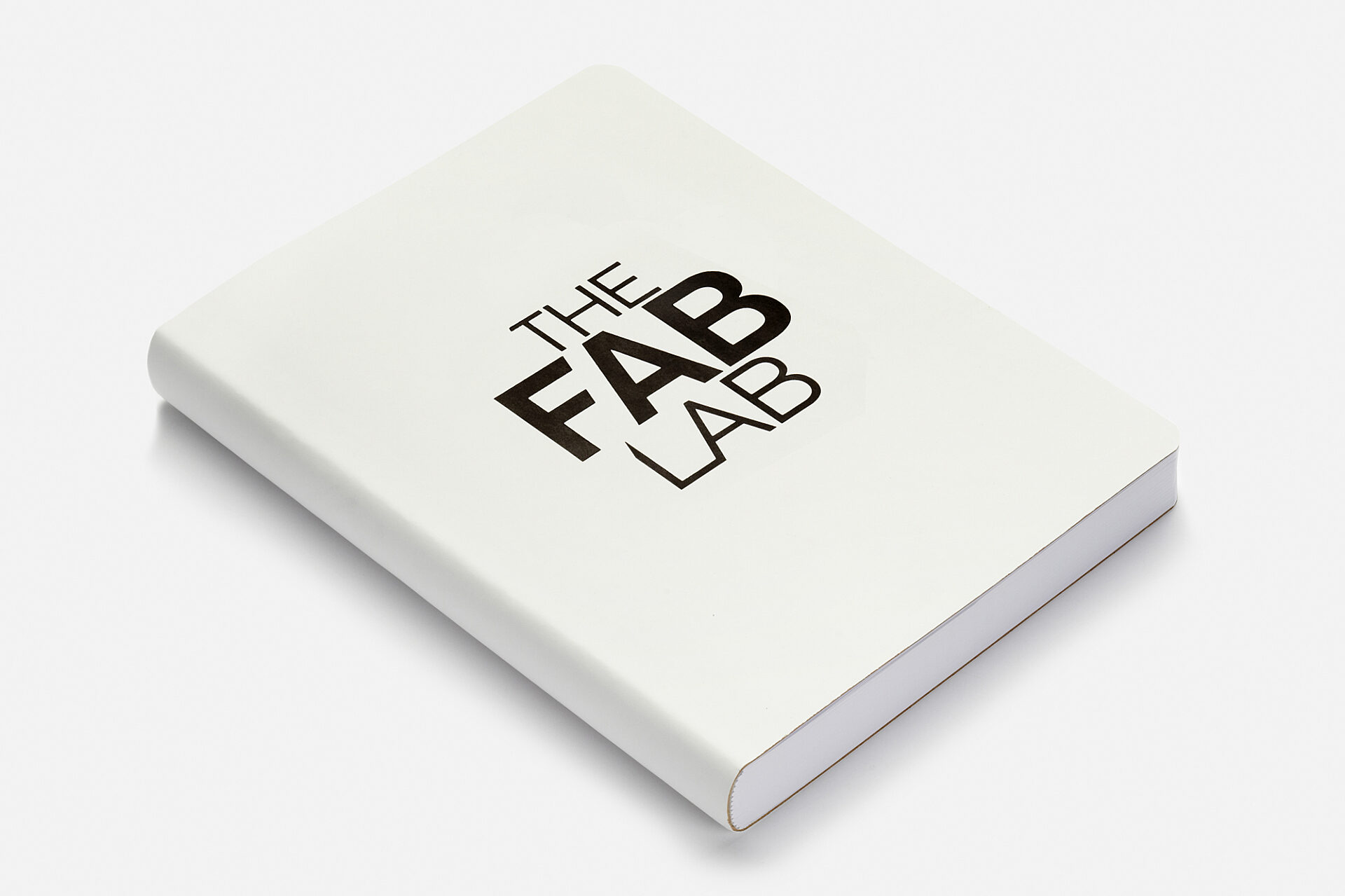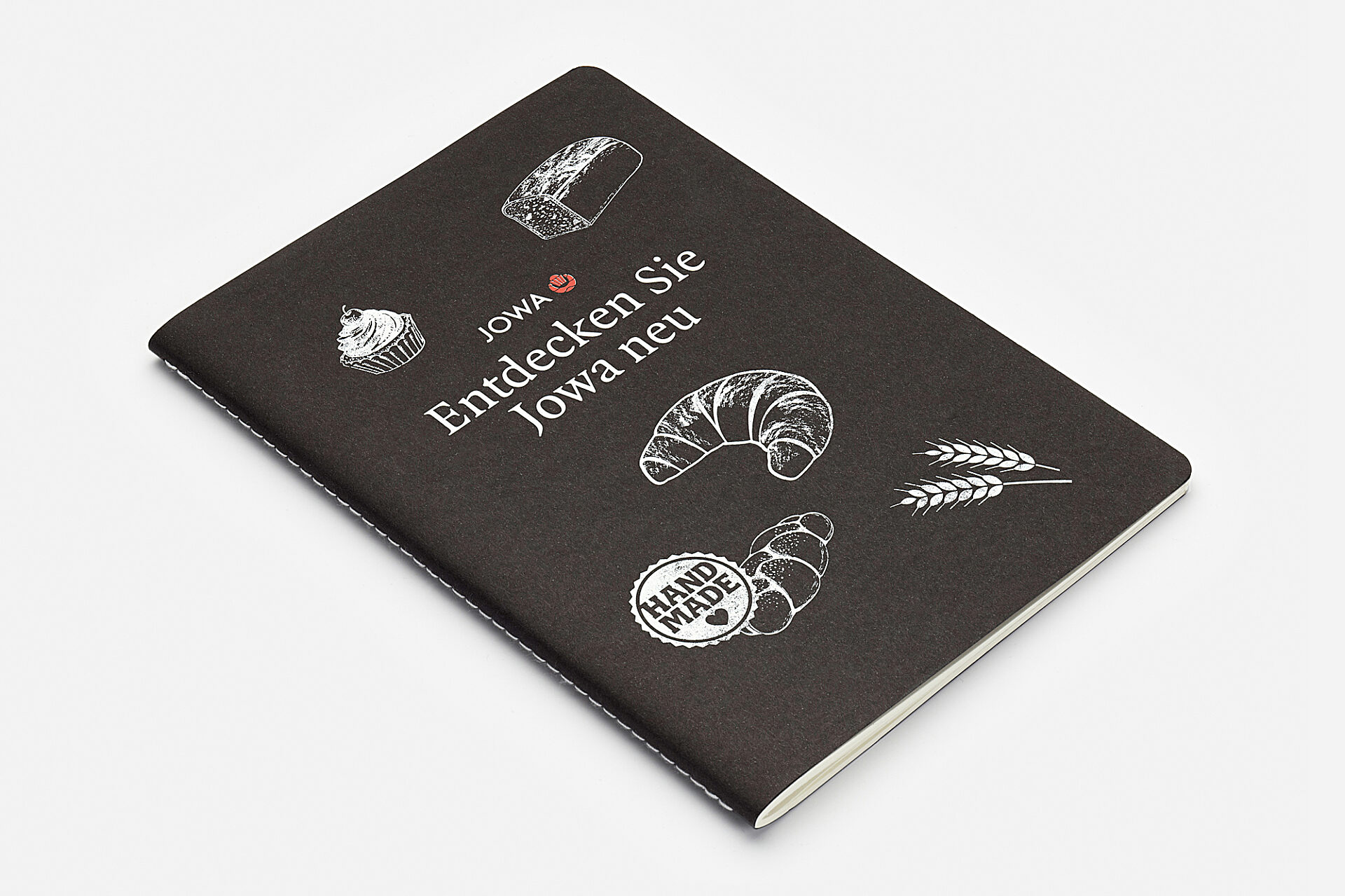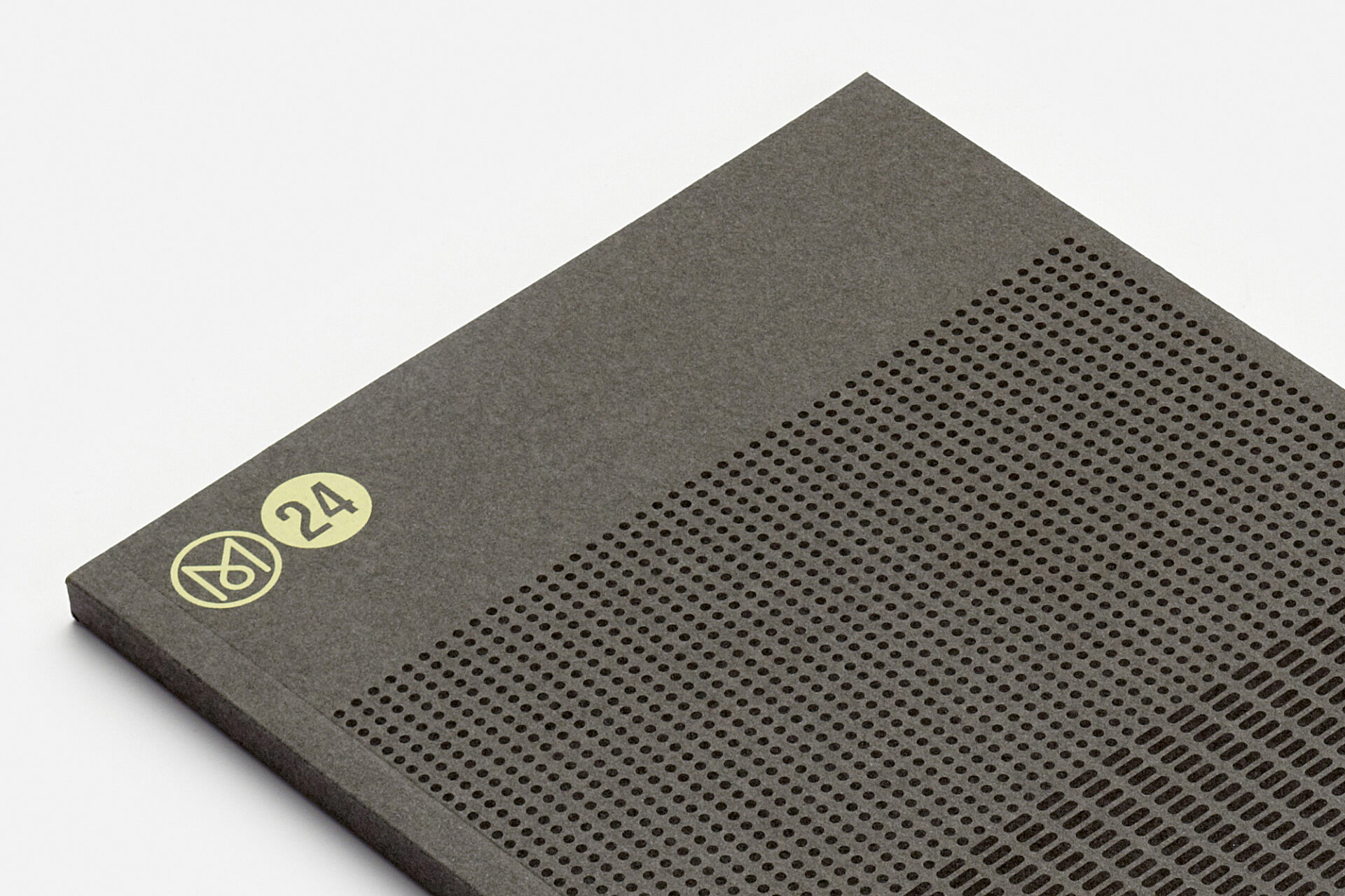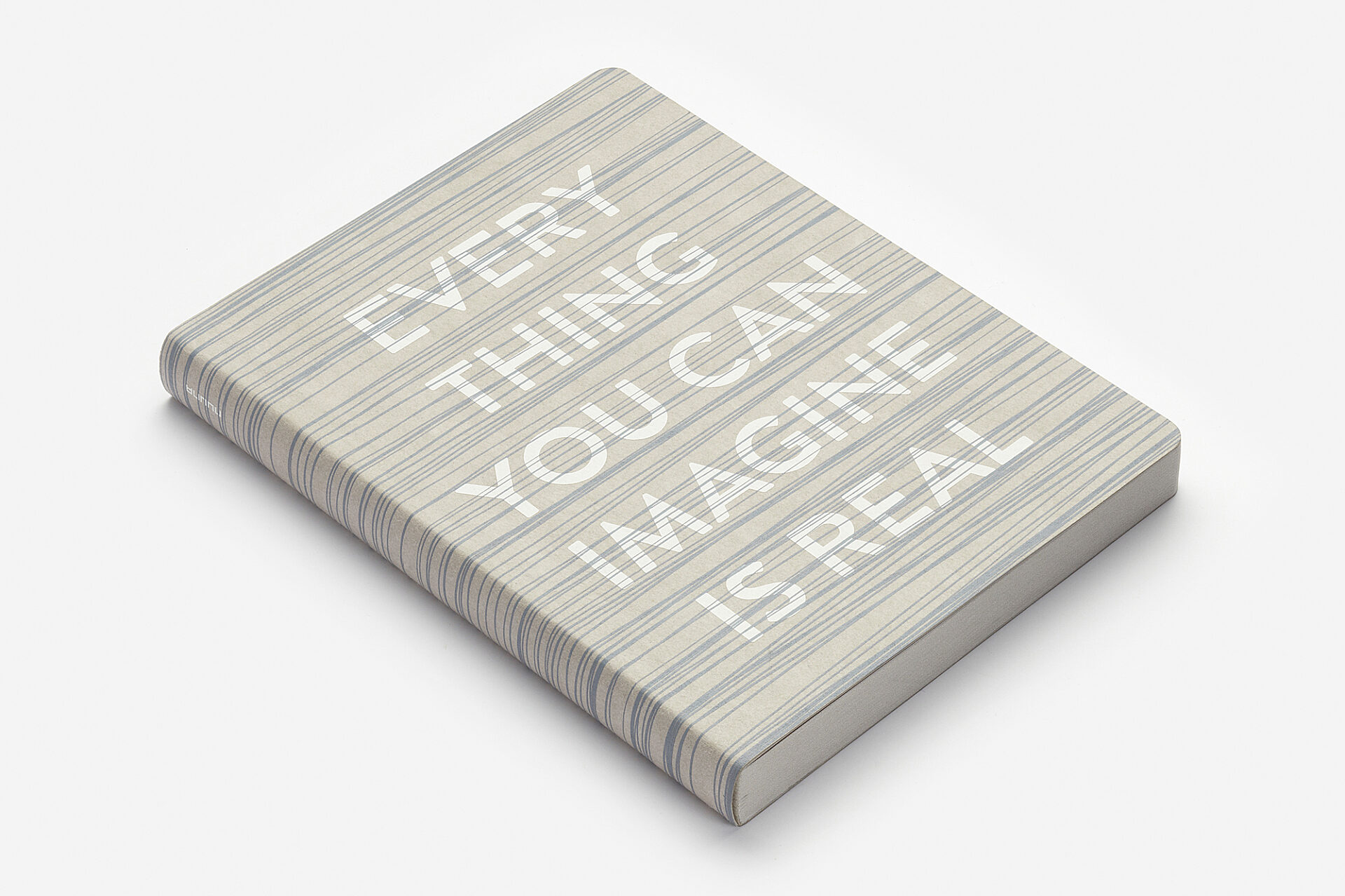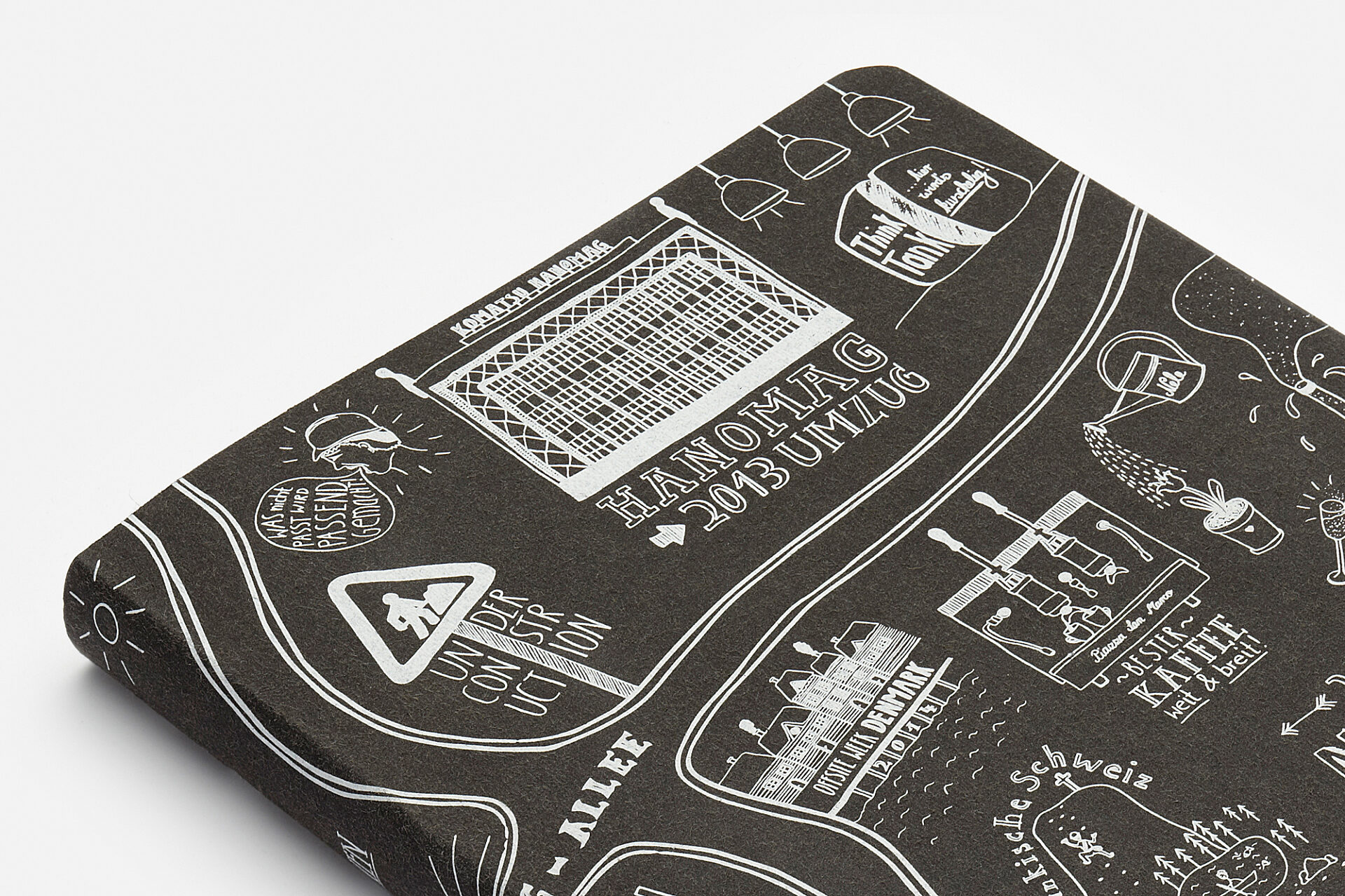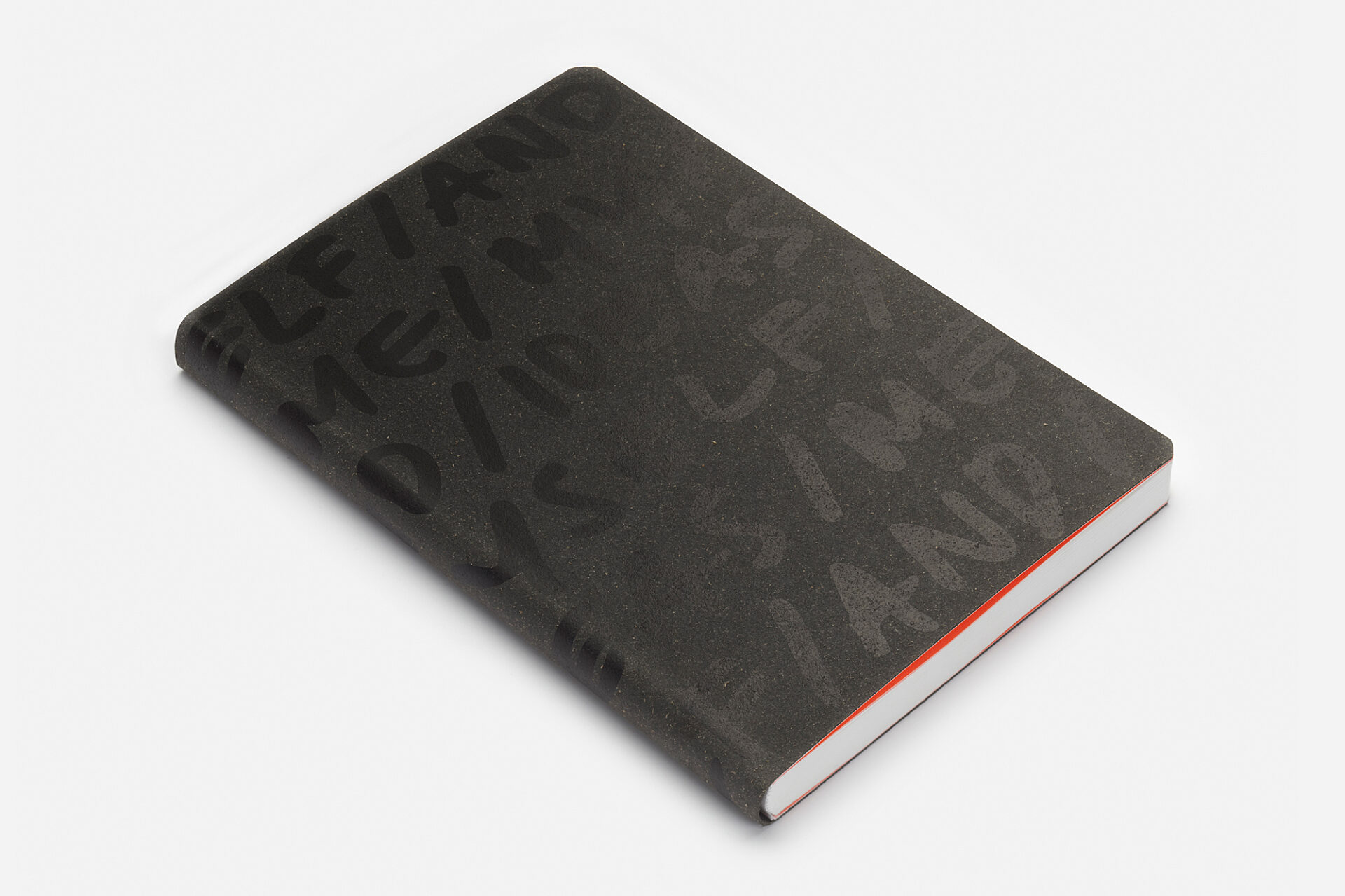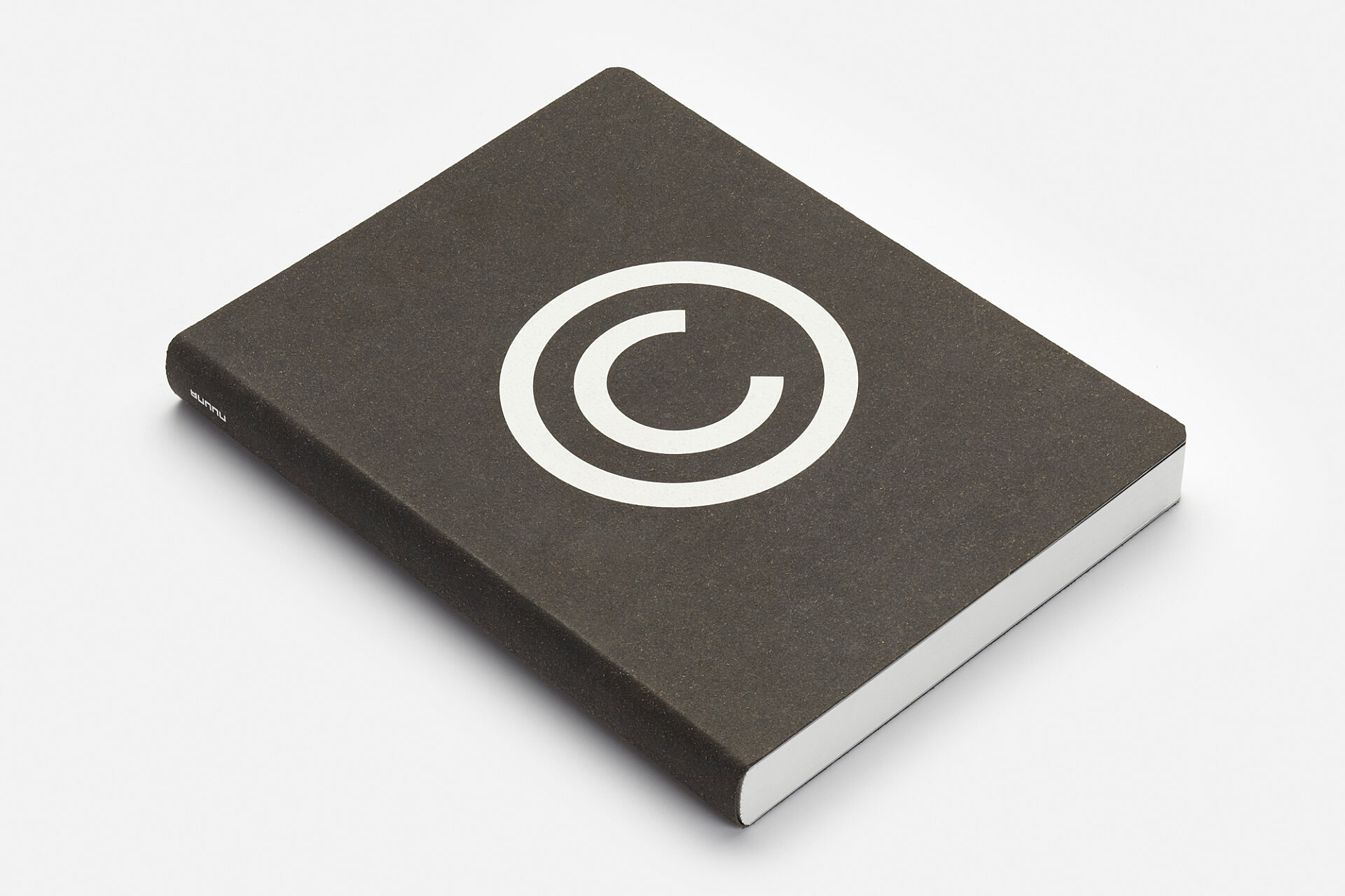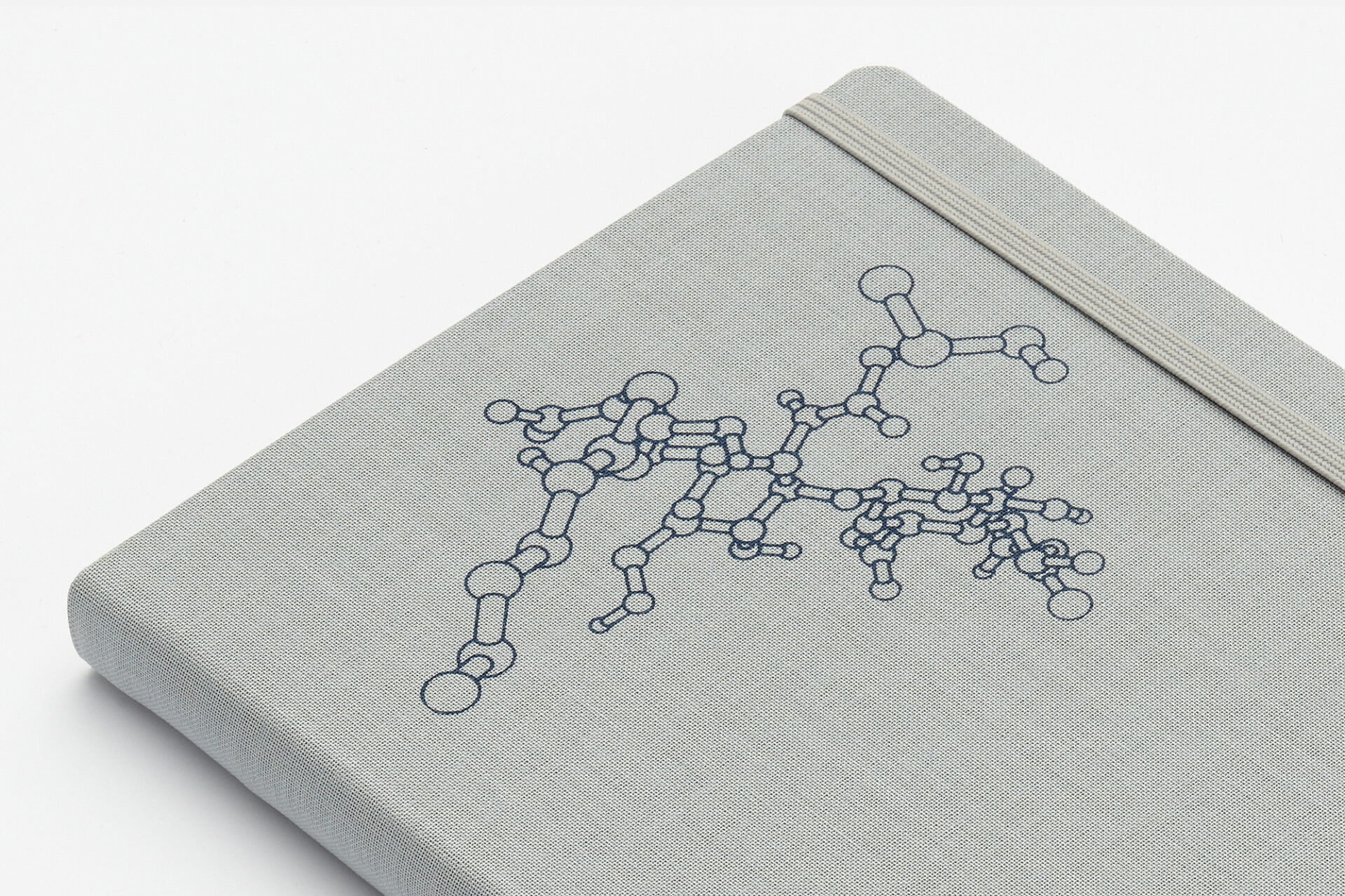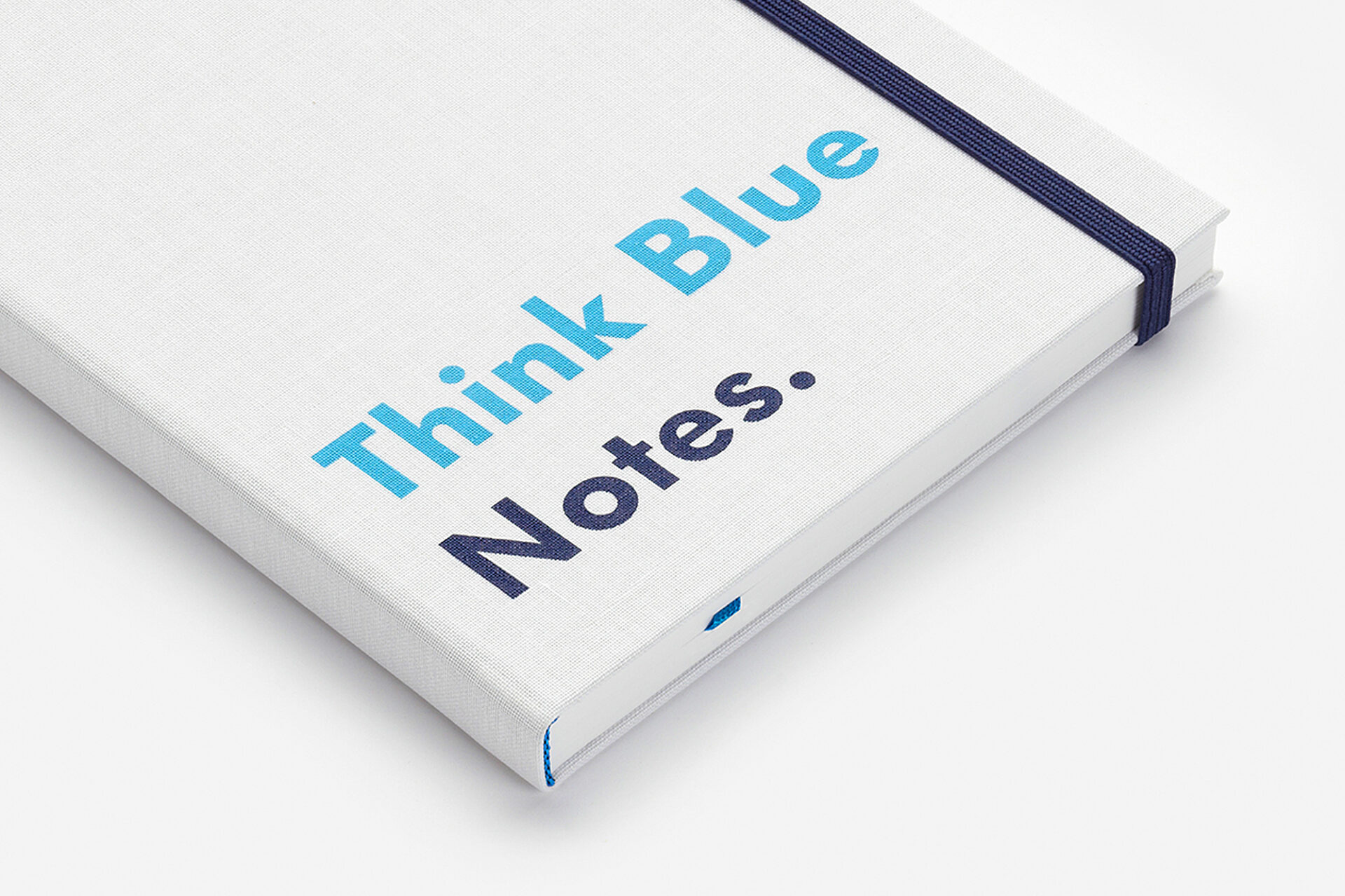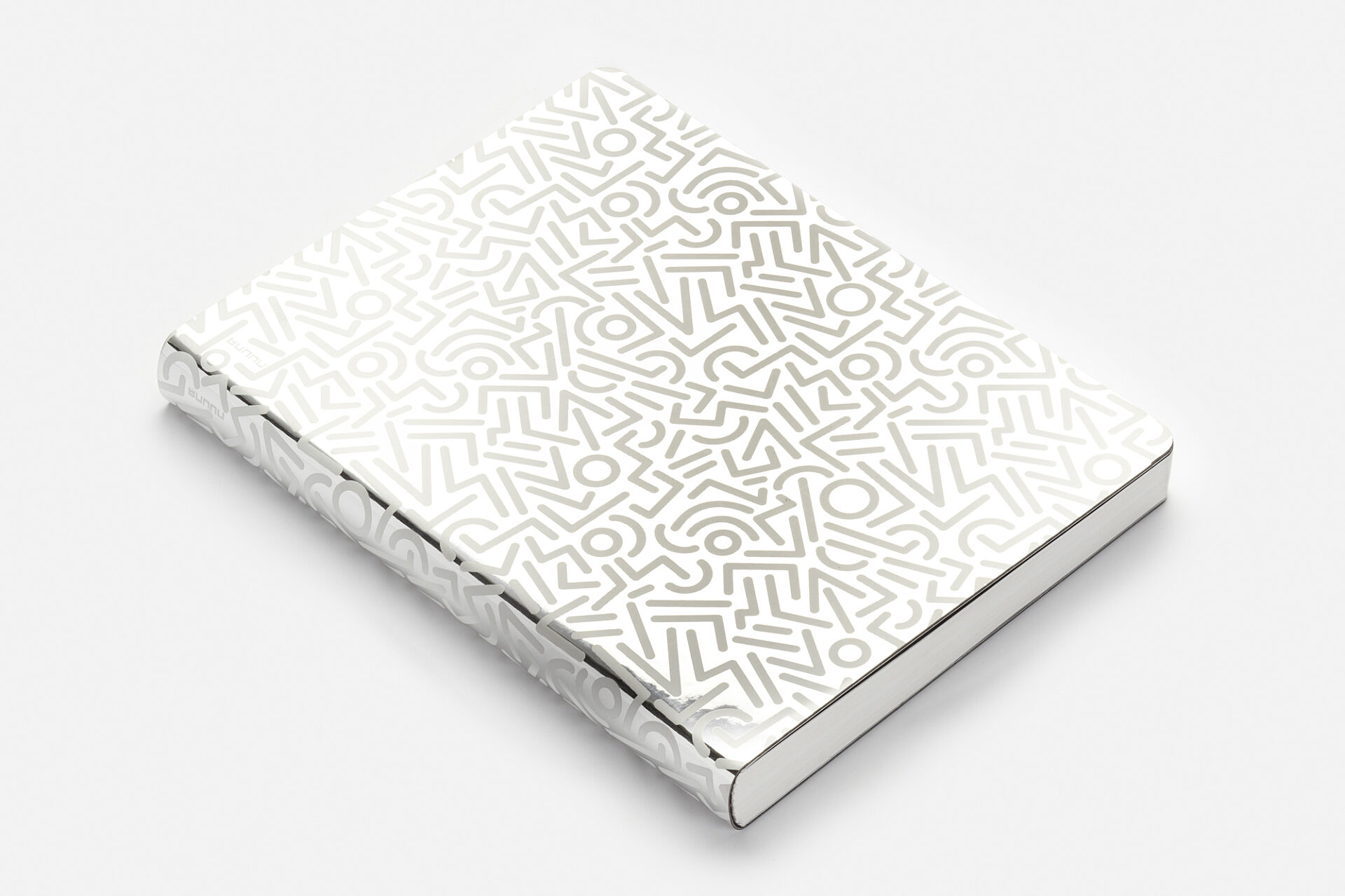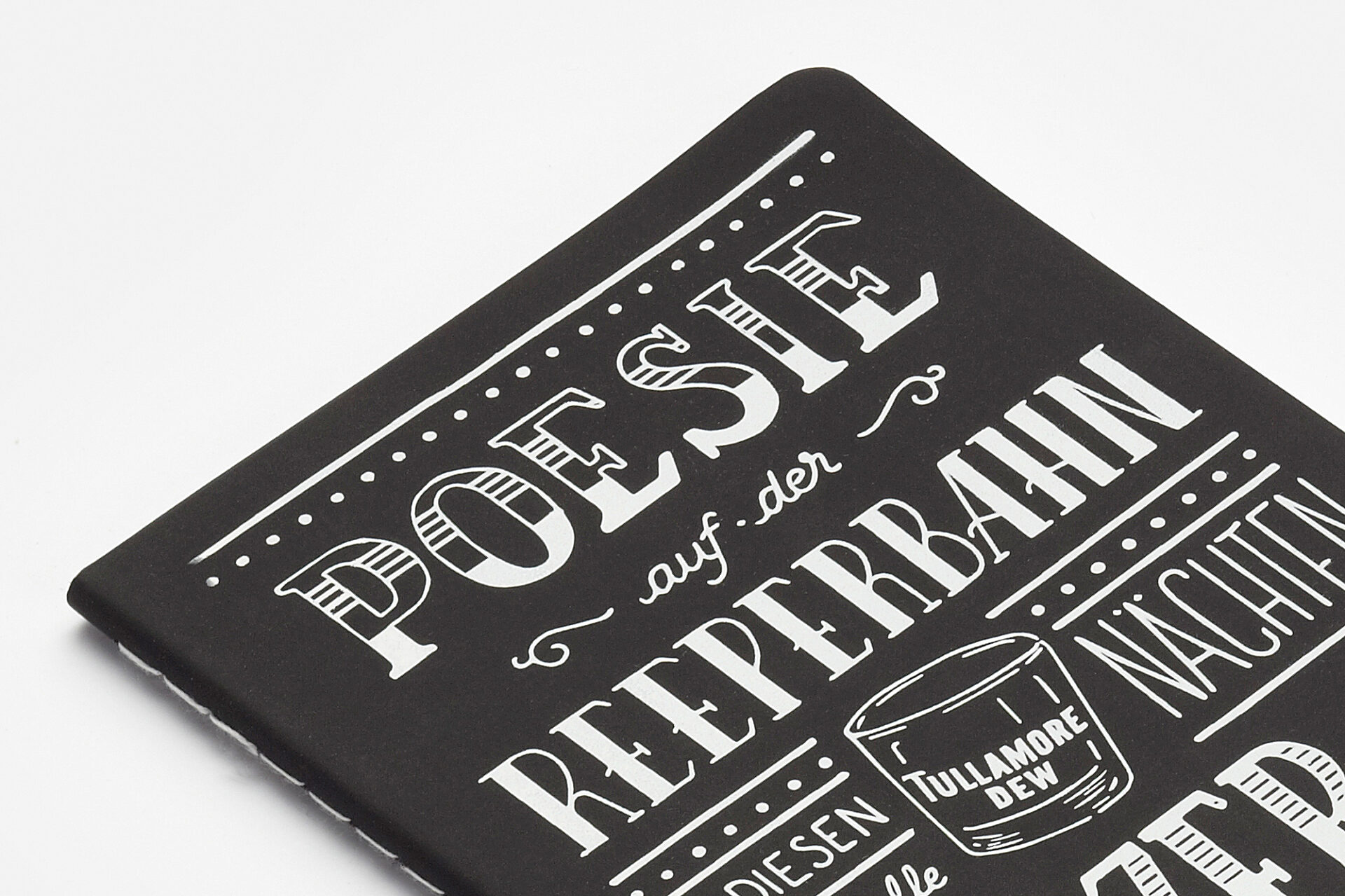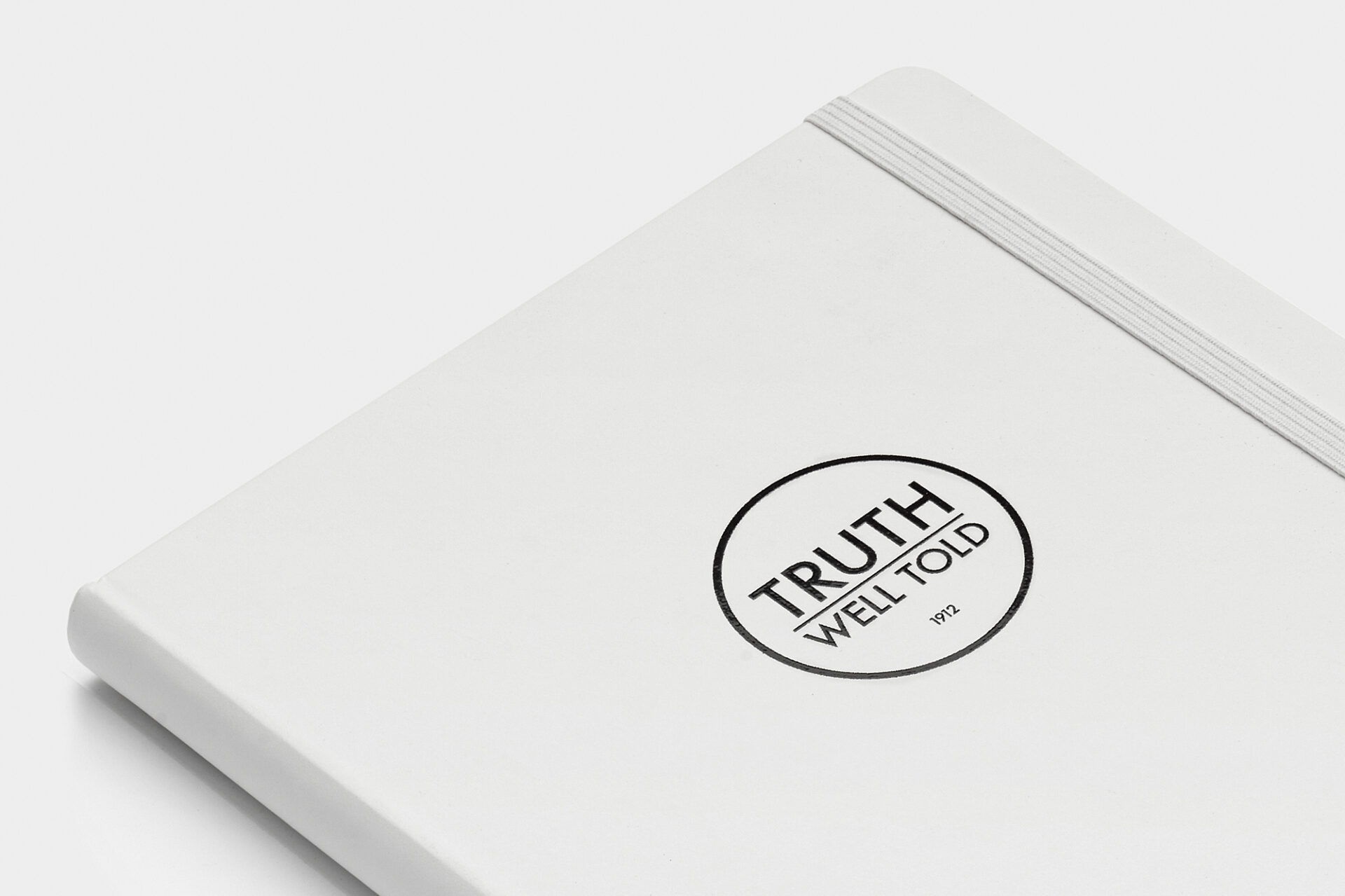 UV varnish
Usually, uv-coatings are partially applied to smooth materials and in this way achieve a perfect matte brilliant effect. In doing so it doesn't matter if the coating in the silk-screen or offset printing is applied classically as a so-called drip-off coating.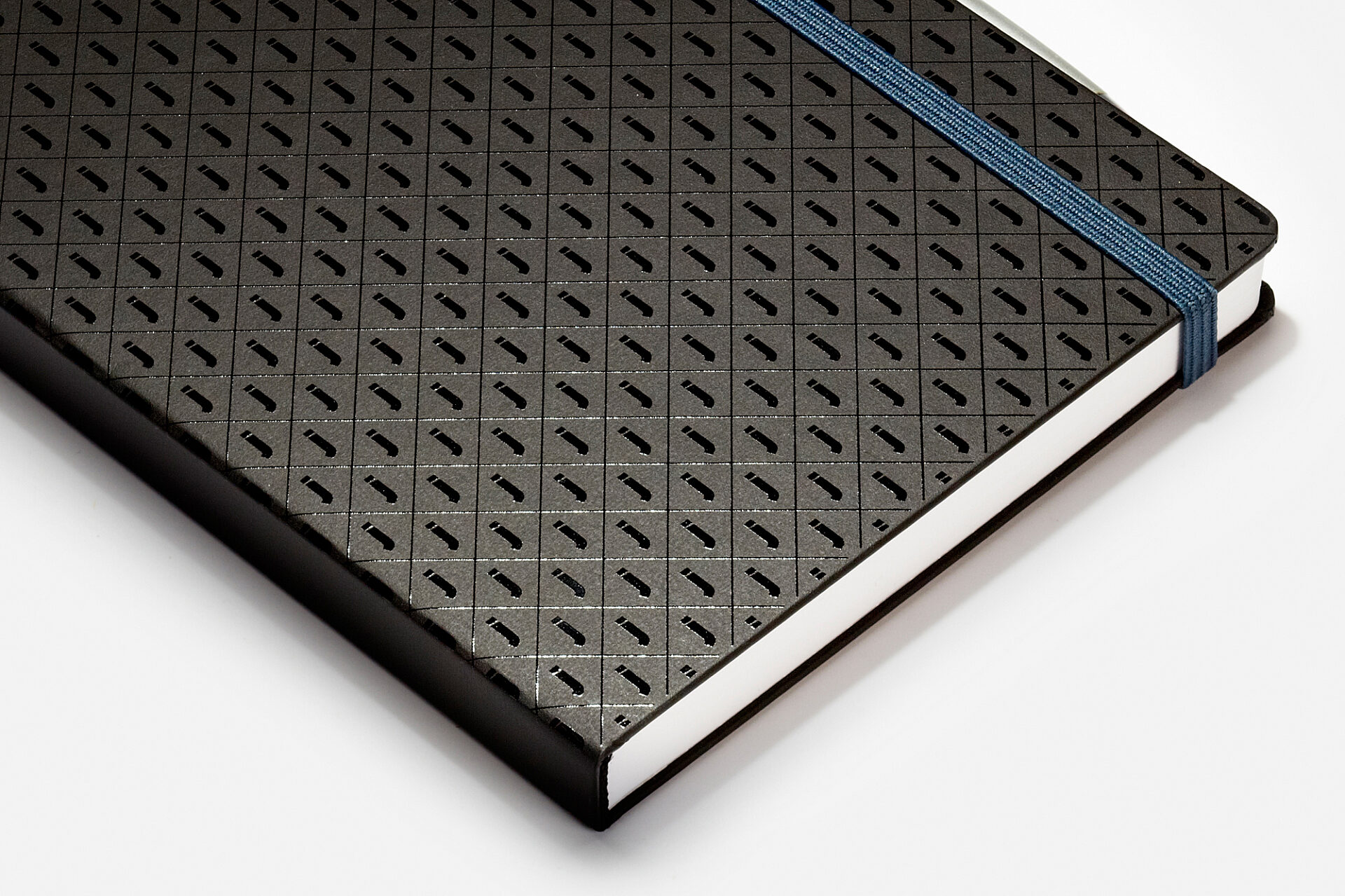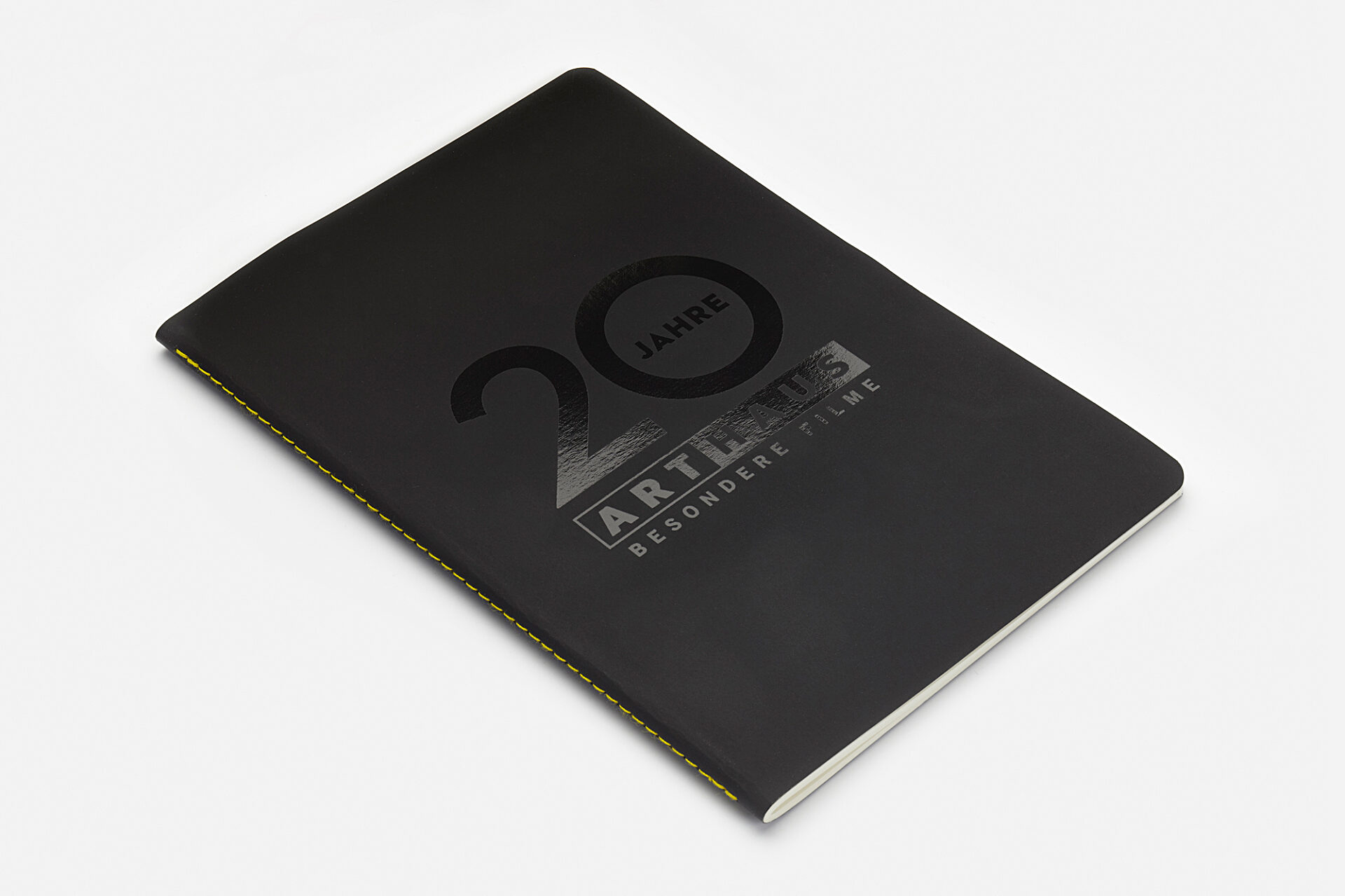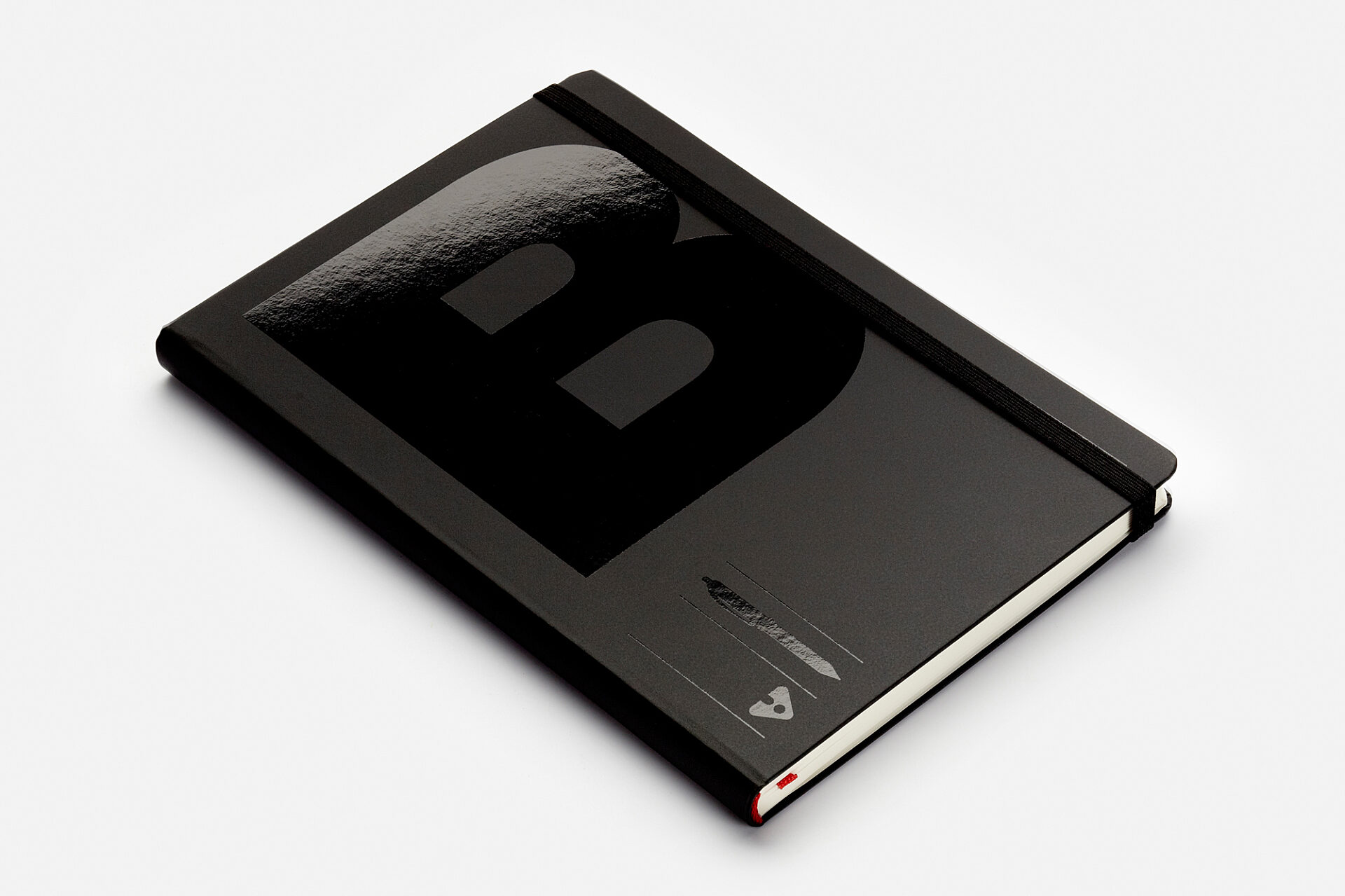 Personalisation
A notebook becomes more valuable with every thought, every note and becomes a personal, daily companion. All the better, when your customers, your employees and colleagues receive a book personalised with their individual names. There are different types of finishing techniques for this that also entail different advantages.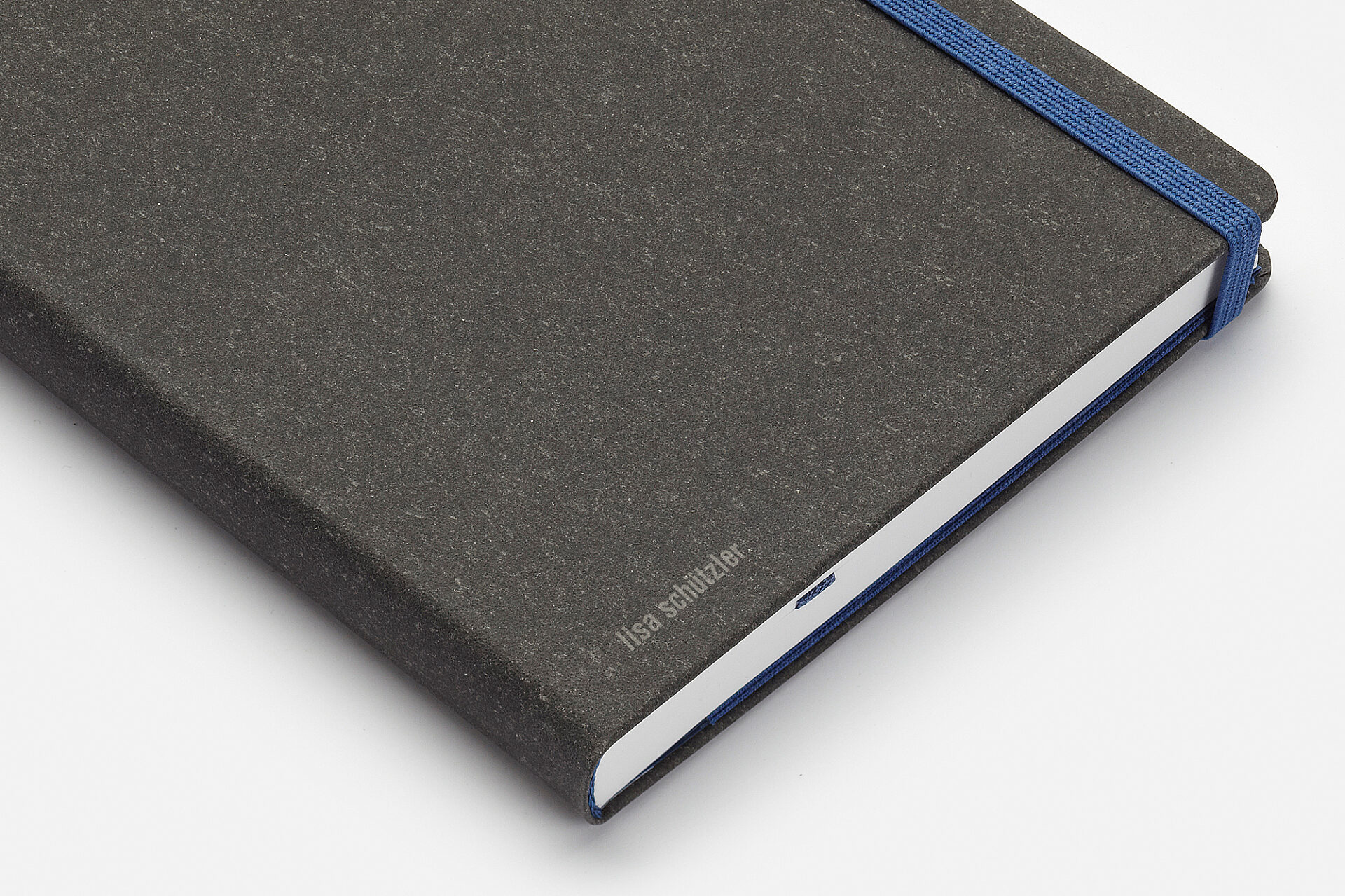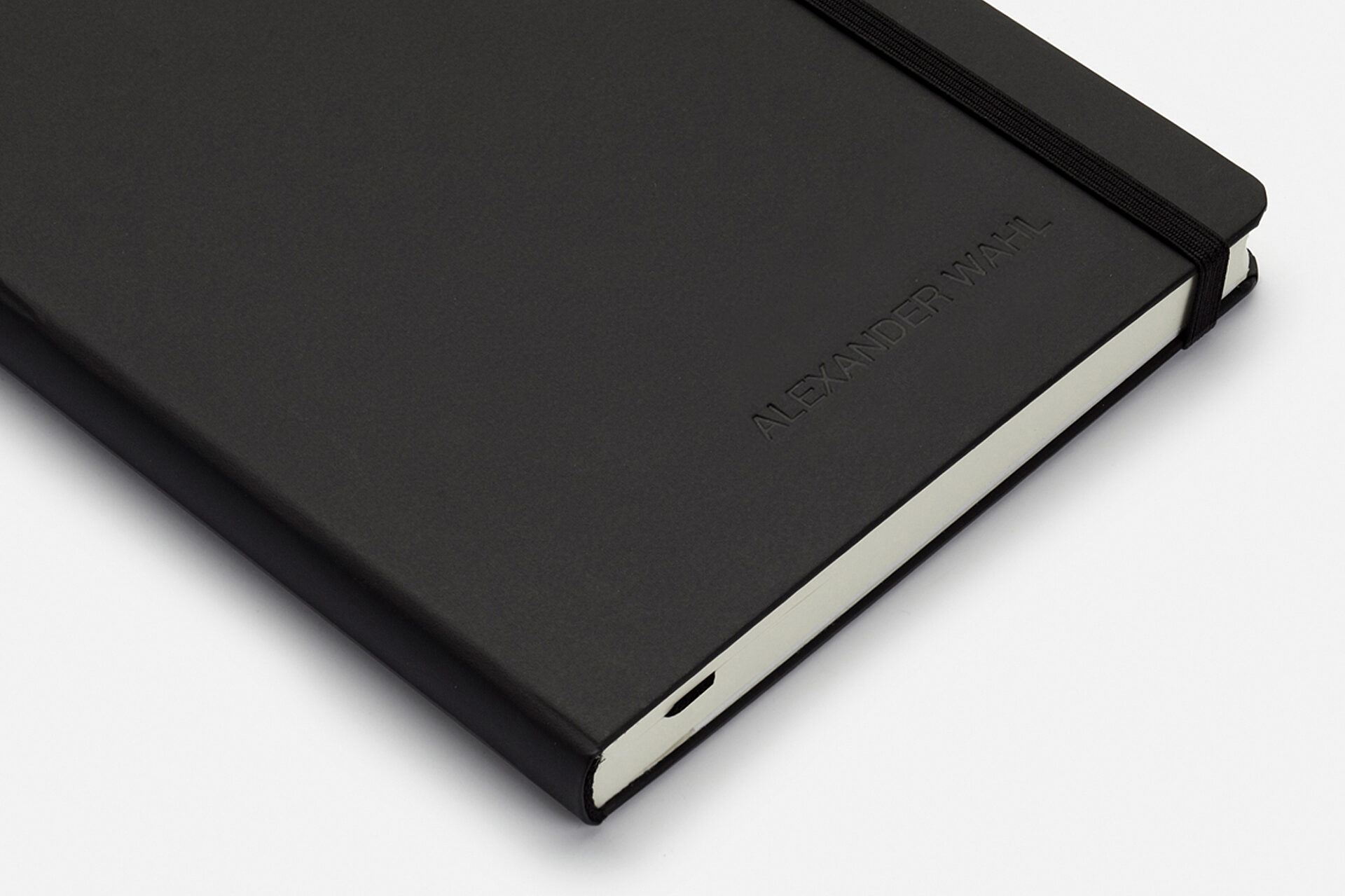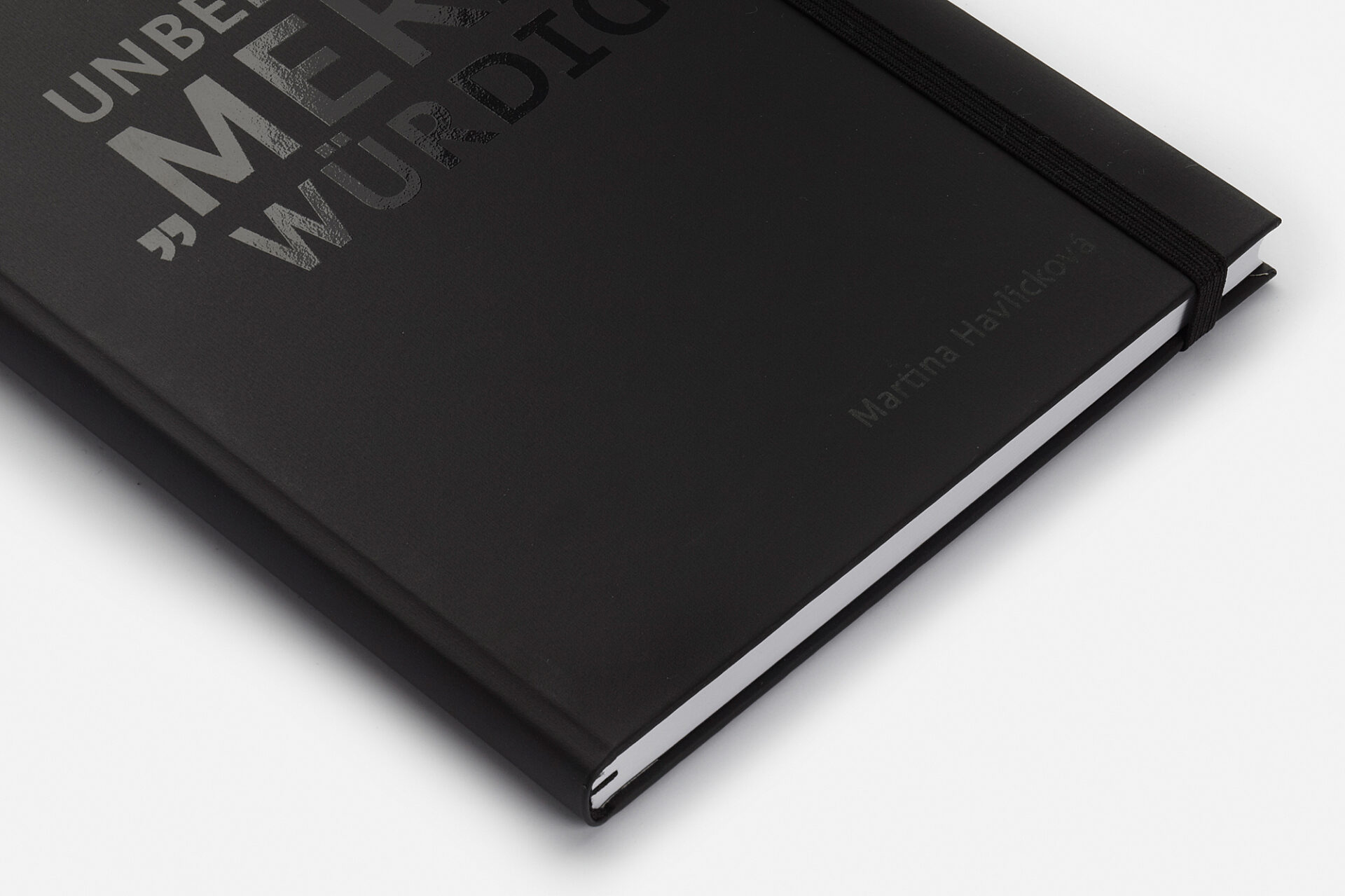 We will be happy to advise you personally!
Call us at +49 (0) 69 40 80 90 245
or write an e-mail to info@brandbook.de