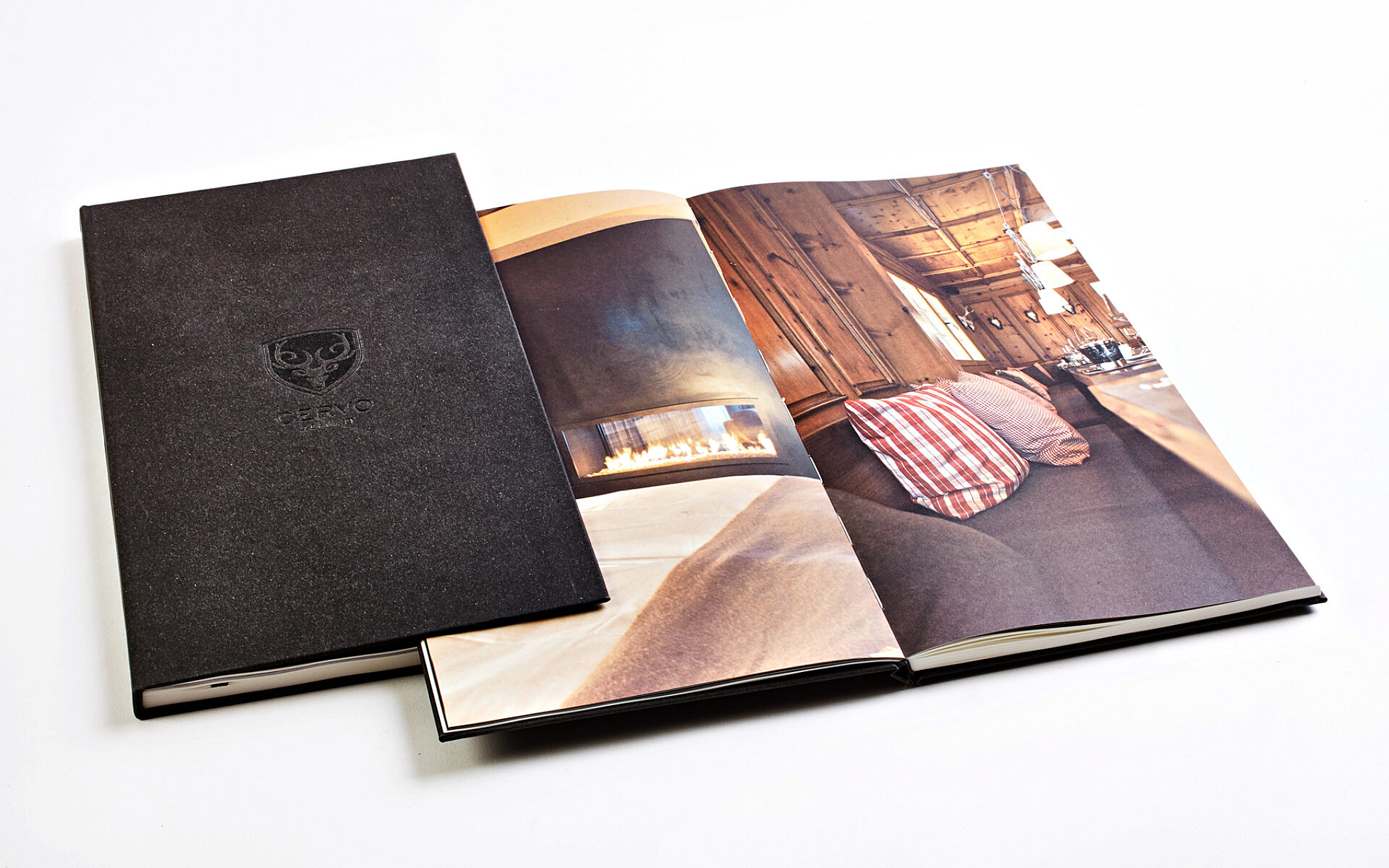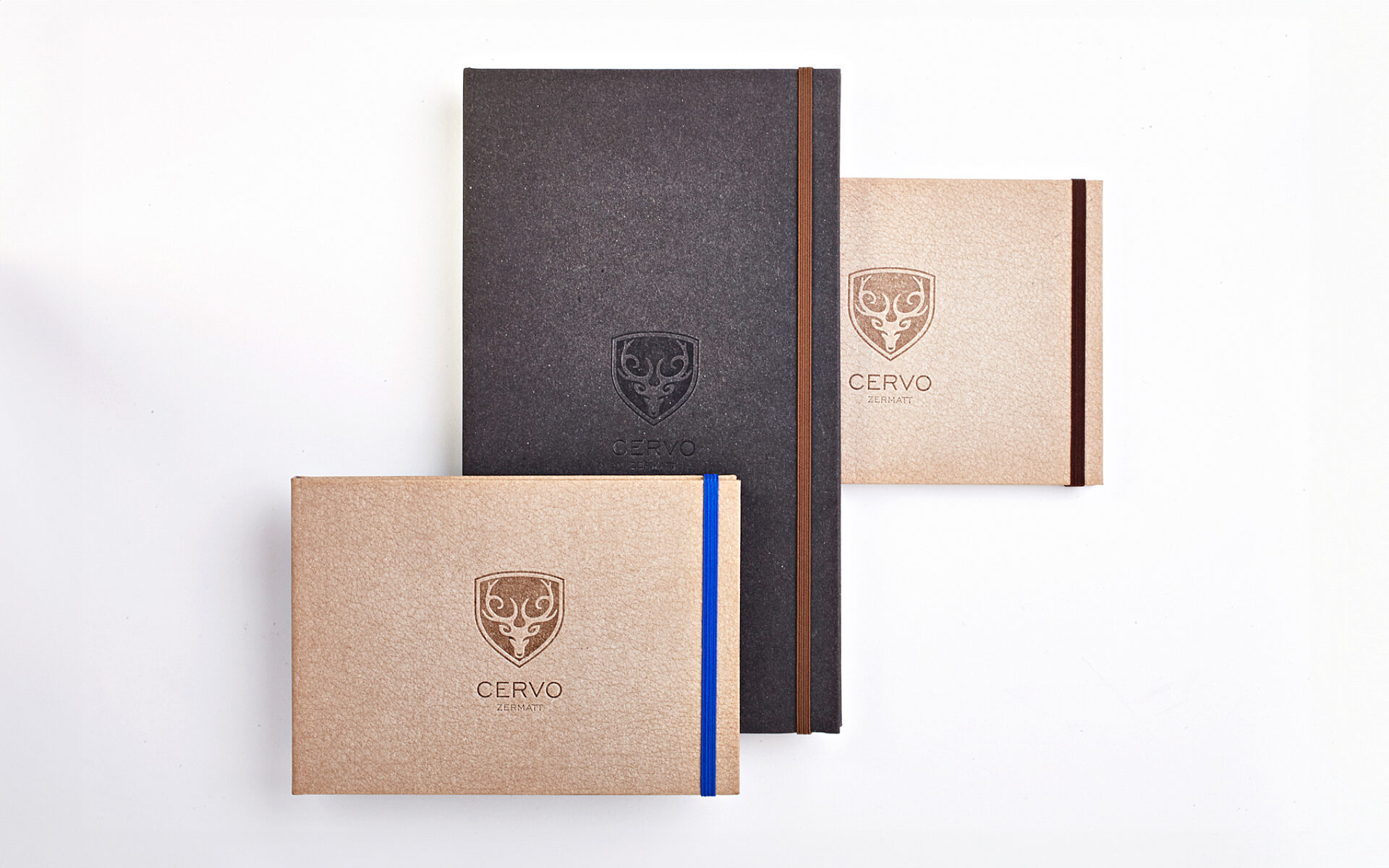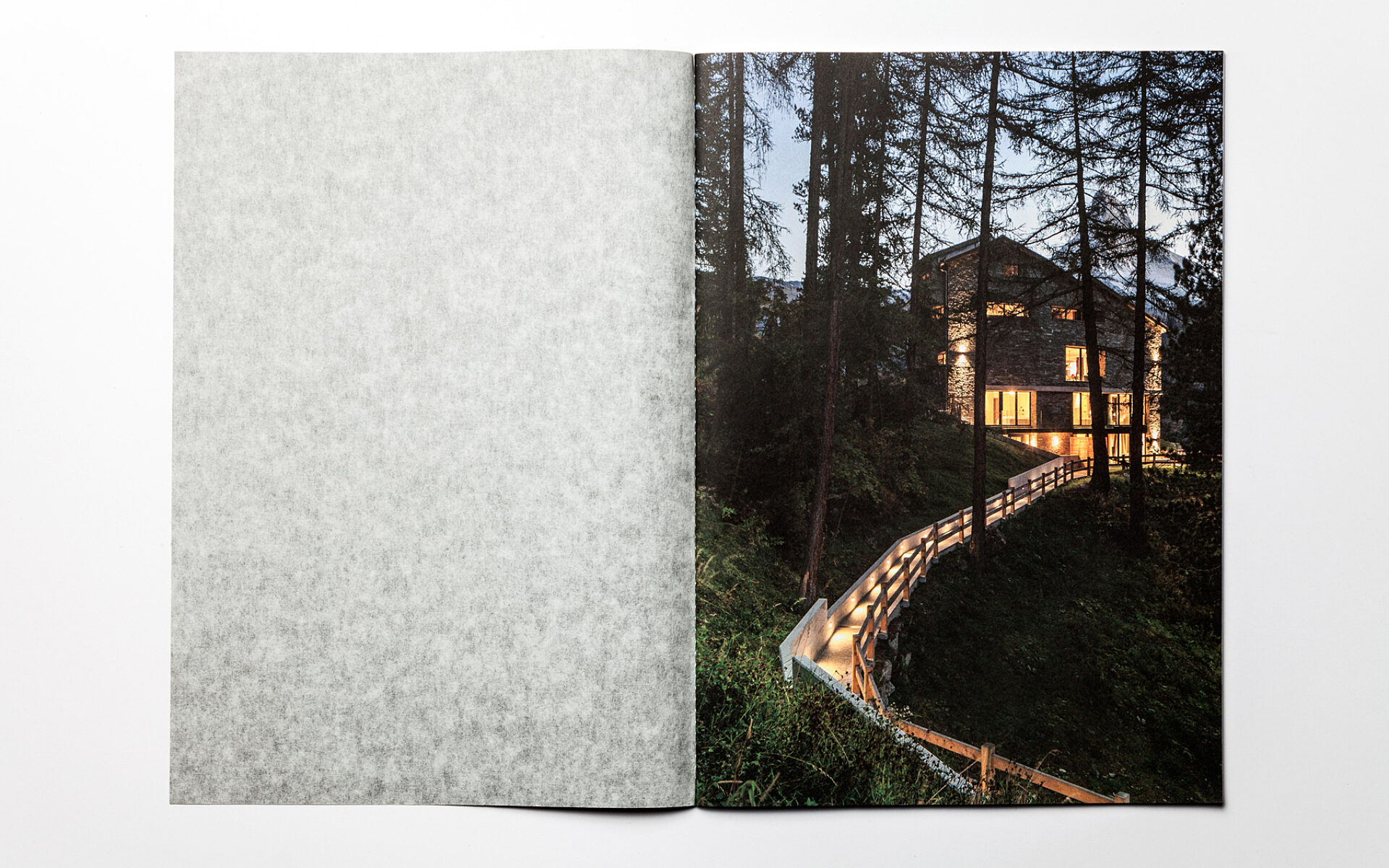 Notebooks for a Luxury Hotel
The Cervo in Zermatt does not rely solely on the appeal of the Matterhorn that can be viewed from the terrace in its entire splendor. This Swiss luxury hotel is really something special: ultimately, every detail of the family-run business, whether in service, dining, furnishings or design aims at offering the guests an enjoyable, intimate atmosphere.
This philosophy also epitomizes the series of image notebooks. We were pleased to produce this brandbook. Consistent with the rustic, noble look, the following features were chosen; : an elegant, slim special format, a cover made of untreated bonded leather, high-quality blind embossing and a lavish photo spread on the inside. The unique atmosphere of the hotel can be recreated with a dreamy sigh even back home in your daily routine.
You have spotted an exciting notebook and would like to receive more information? You've got a nice idea for a book project, and need our support? You require a non-binding quotation on your favoured print run? We look forward to hearing your questions and comments!
Request a quote