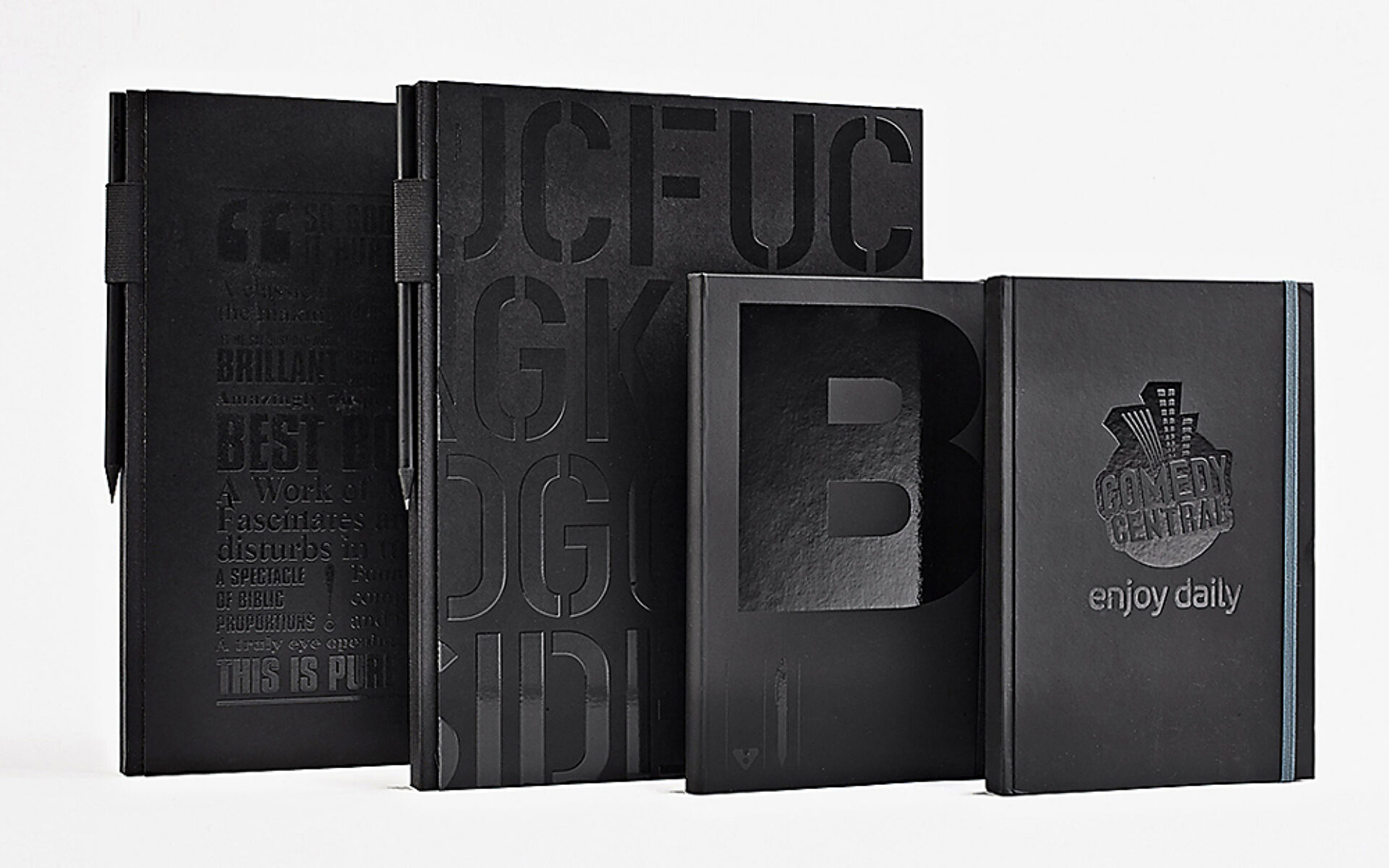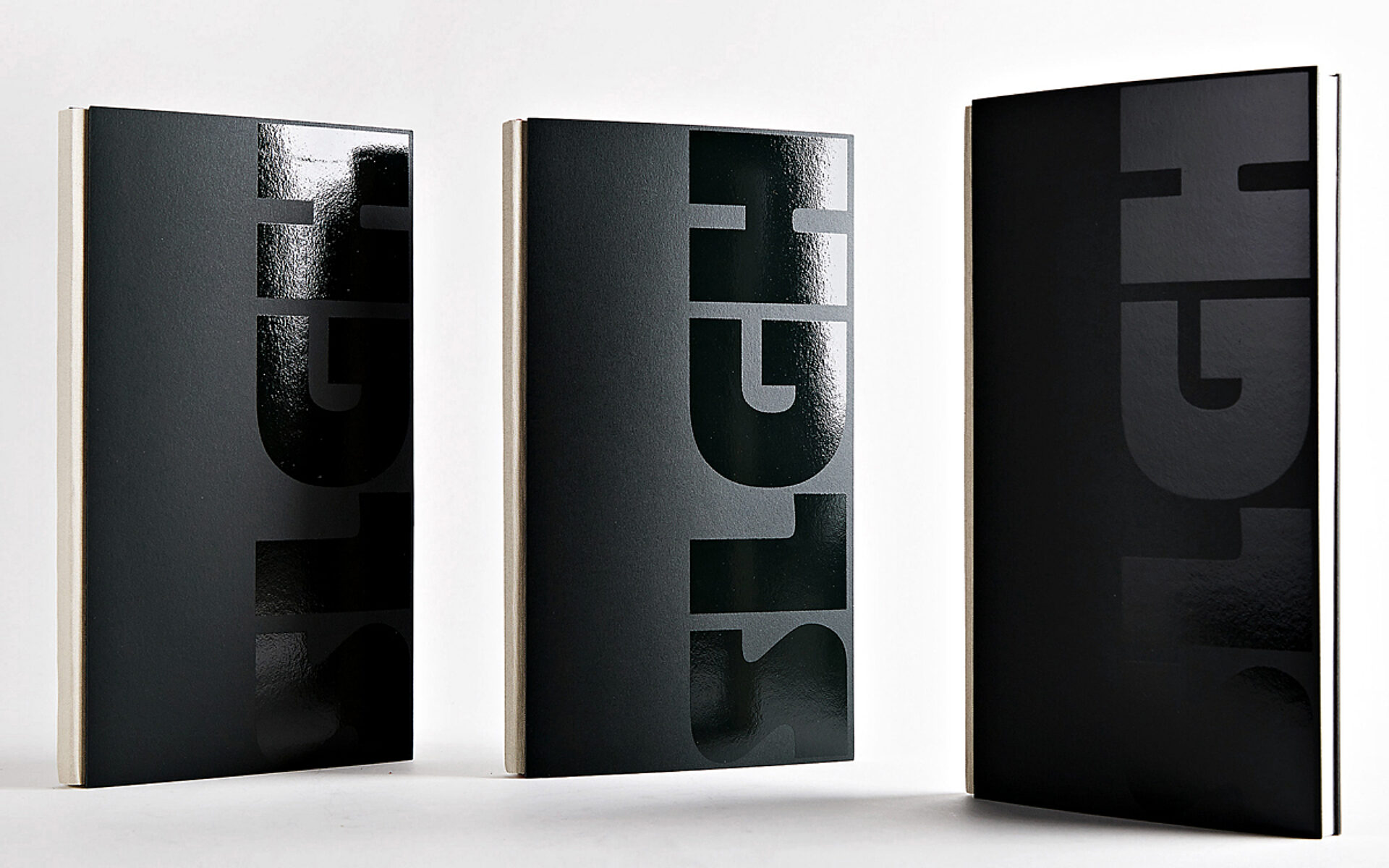 Matte & Glossy Effects
You want it bold and subtle at the same time? We have just the perfect solution: matte glossy effects. The cover of the sketchbook for SLGH consists of a dark green linoleum material. The logo was silkscreened with a UV coating that gives the cover its sensational effect and is subtle in tone at the same time. With its slightly lofty surface this kind of cover finishing is also a real highlight for your fingers. And for those who like embossing: A further possibility for striking matte glossy effects is the color finishing with black or glossy foil. Like the notebook we produced for comedy central.
You have spotted an exciting notebook and would like to receive more information? You've got a nice idea for a book project, and need our support? You require a non-binding quotation on your favoured print run? We look forward to hearing your questions and comments!
Request a quote