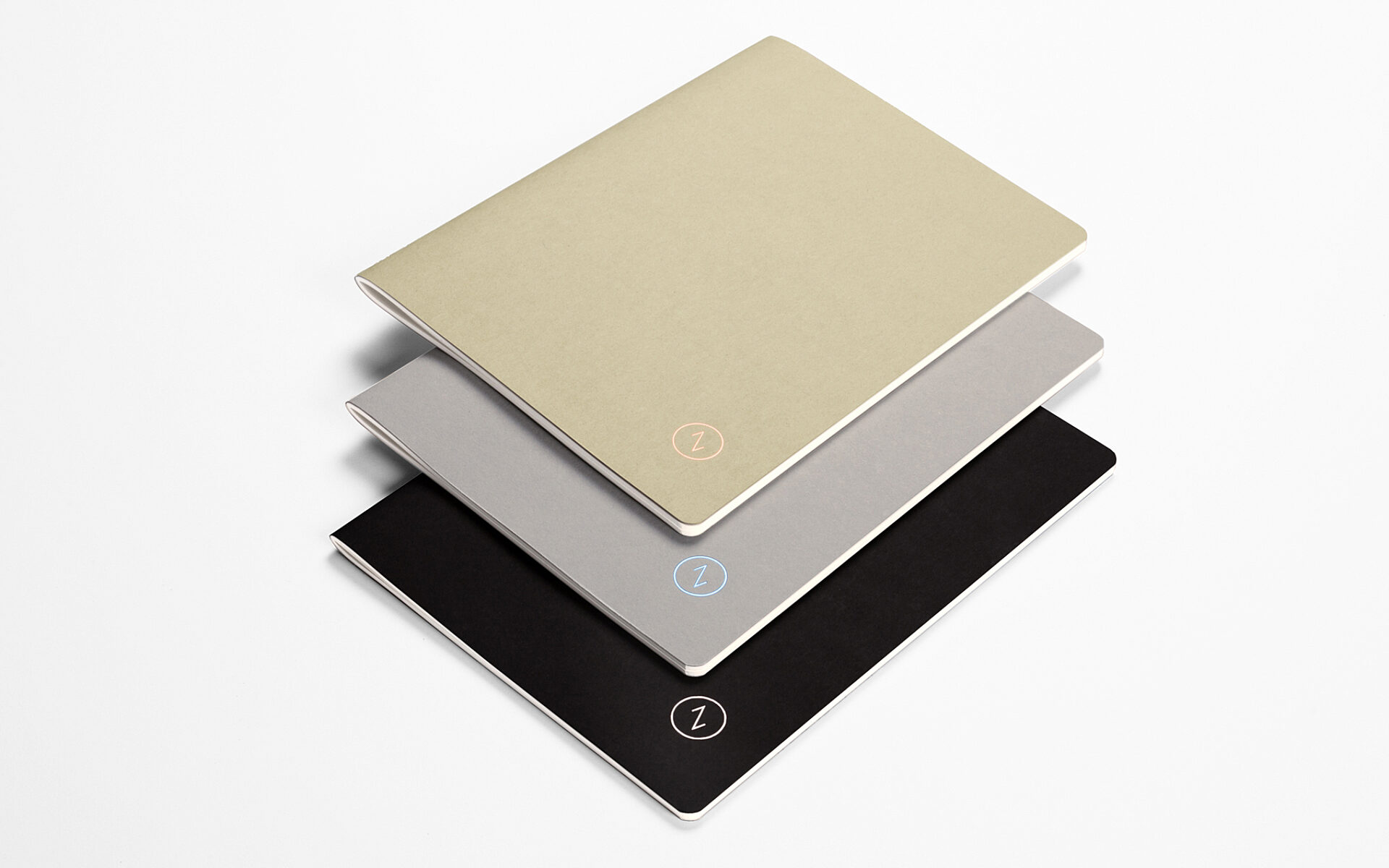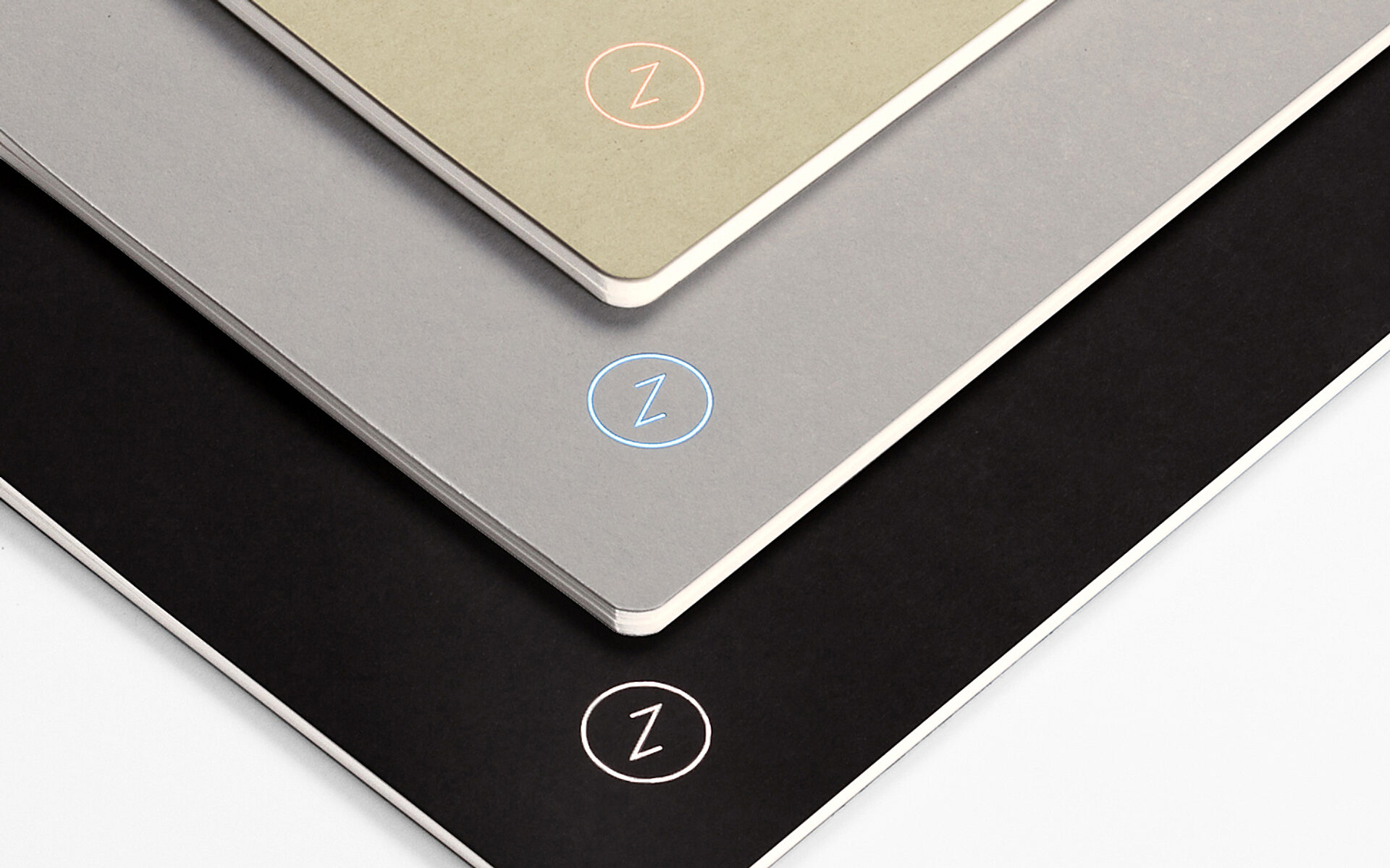 Genähte Hefte mit besonderen Details
Dünne Hefte statt dicker Bücher, gedeckte Töne statt lauter Farben und kleine Prägungen statt großflächiger Zierde: die Frankfurter Designagentur Orange Hive entscheidet sich mit dieser Edition für einen besonders zurückhaltenden Look. Dass die Singer-Stitch-Hefte trotzdem absolut stilsichere Schmuckstücke sind, liegt in der gekonnten Farb- und Materialwahl.

Die Cover bestehen aus verschiedenen edlen Feinstpapieren: 330 g/m² Gmund Heidi in Faded Grey, 320 g/m² Fuego Stone in Coal Black und 250 g/m² Favini Crush in Kiwi. Und auch die Logoprägungen in Blau, Titan und Rostbraun sind dezent, aber in ihrer Farbwahl trotzdem besonders. Da fällt die kleine Aufforderung auf der Cover-Rückseite besonders leicht: Keep Smiling!
You have spotted an exciting notebook and would like to receive more information? You've got a nice idea for a book project, and need our support? You require a non-binding quotation on your favoured print run? We look forward to hearing your questions and comments!
Request a quote