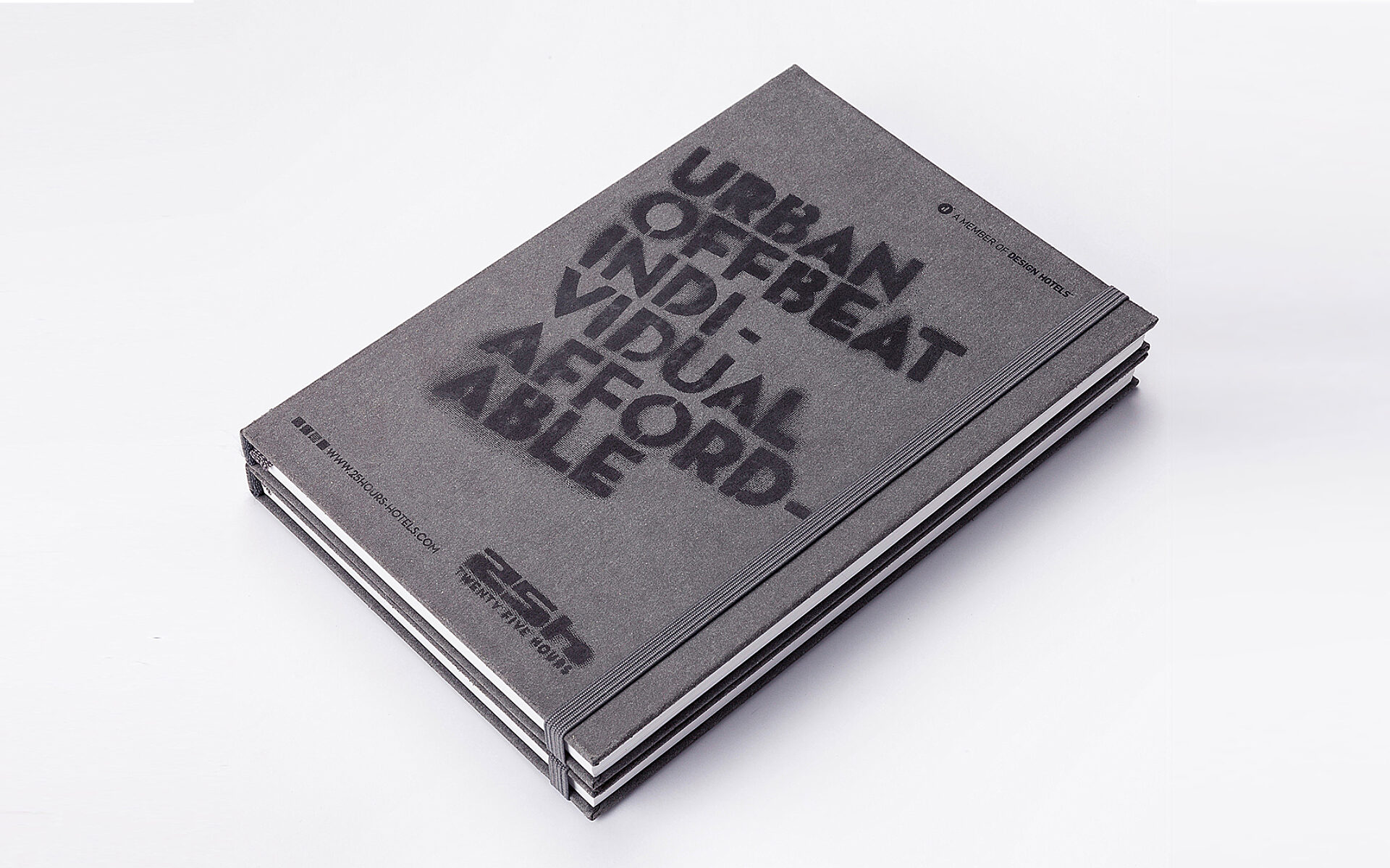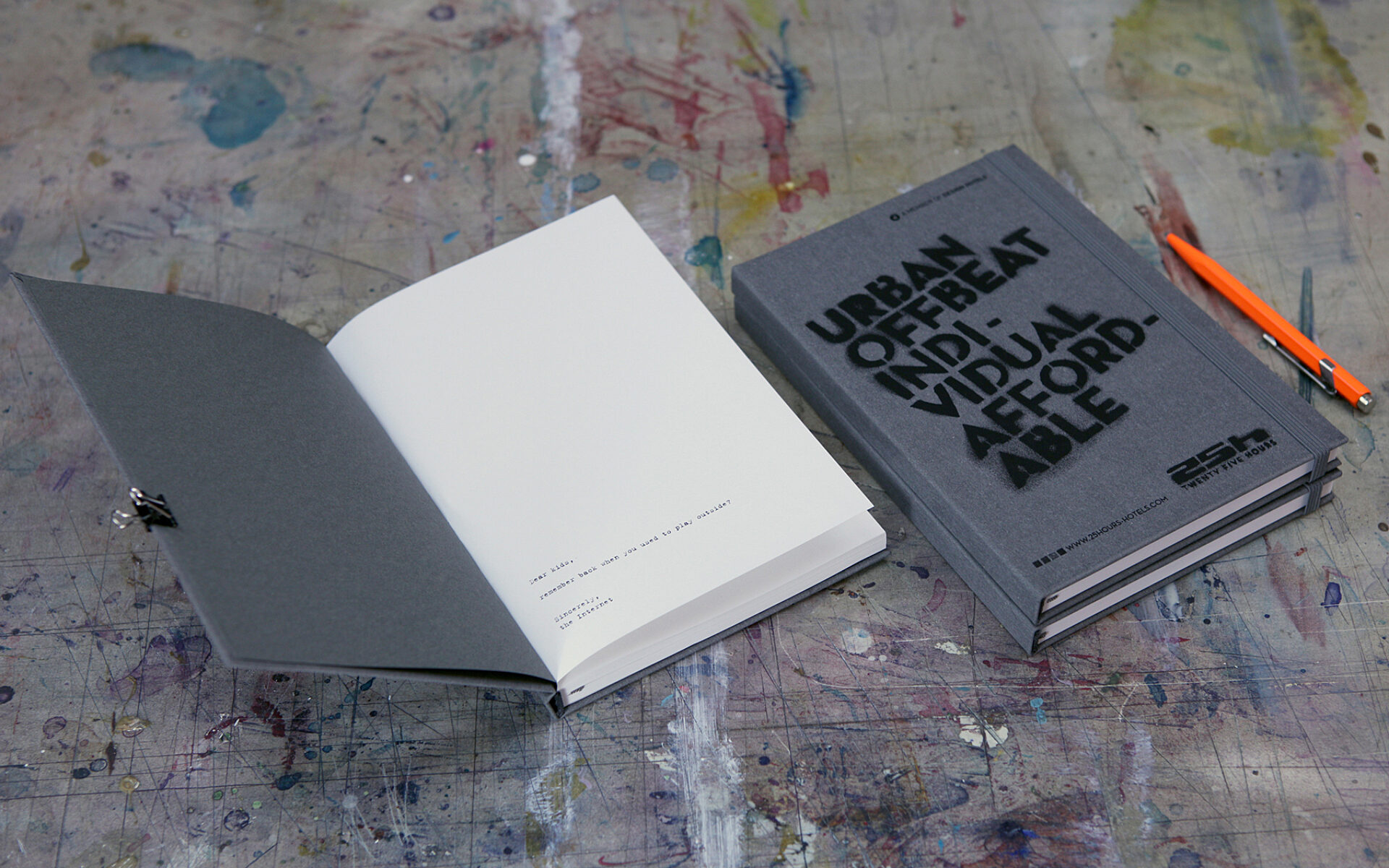 Urban Style – real place, real people
The grey book cover of the first notebook that we produced for the hotel chain 25hours hotels, harmonizes perfectly with the black stencil motif and makes the book the right gift for casual city drifters with its cool urban look. The guarantee for authentic brands that focus on an urban public: untreated bonded leather. Also works perfectly with metallic debossing – the 140th Anniversary of the Bremer Brewery Becks is the best example.
You have spotted an exciting notebook and would like to receive more information? You've got a nice idea for a book project, and need our support? You require a non-binding quotation on your favoured print run? We look forward to hearing your questions and comments!
Request a quote