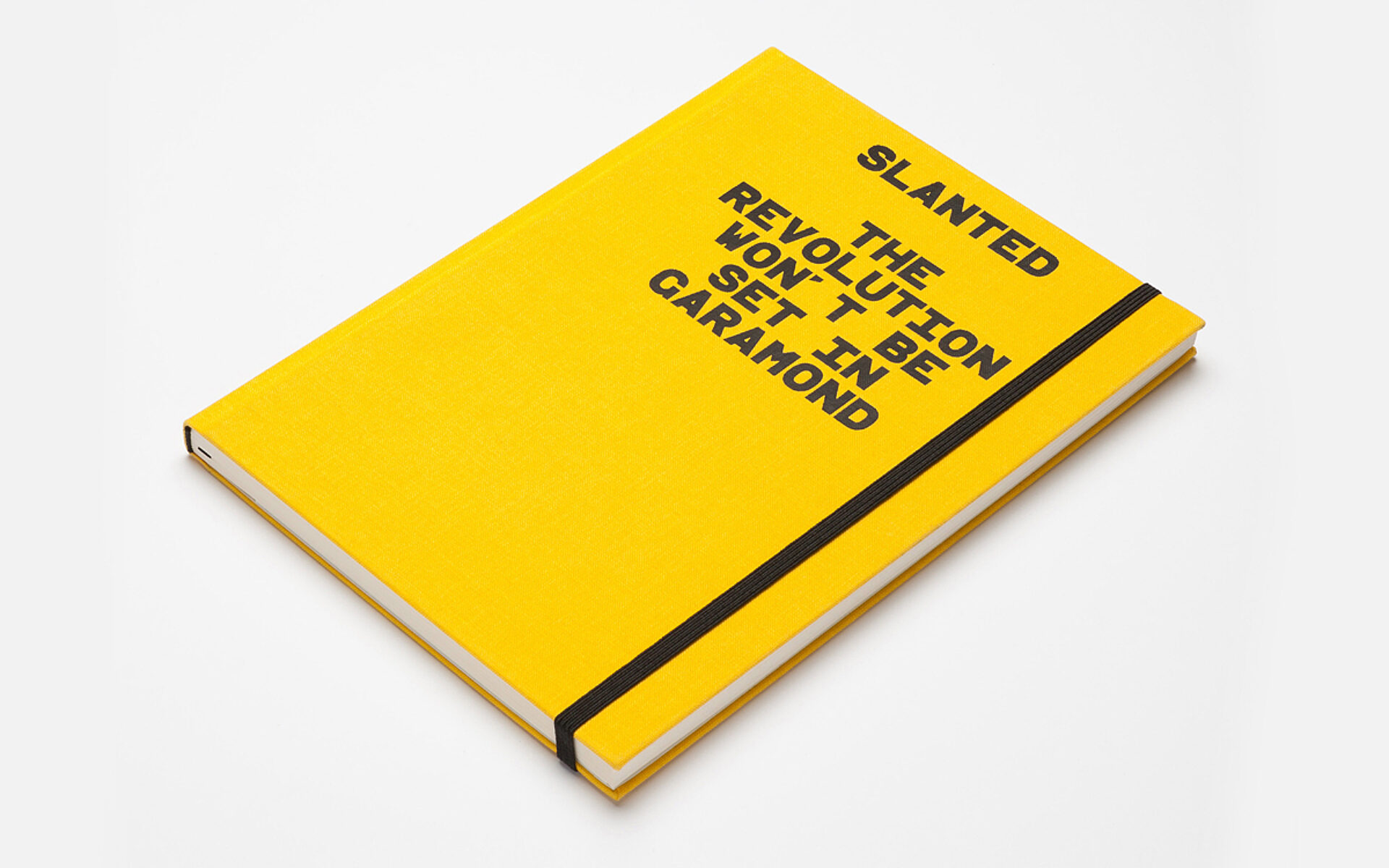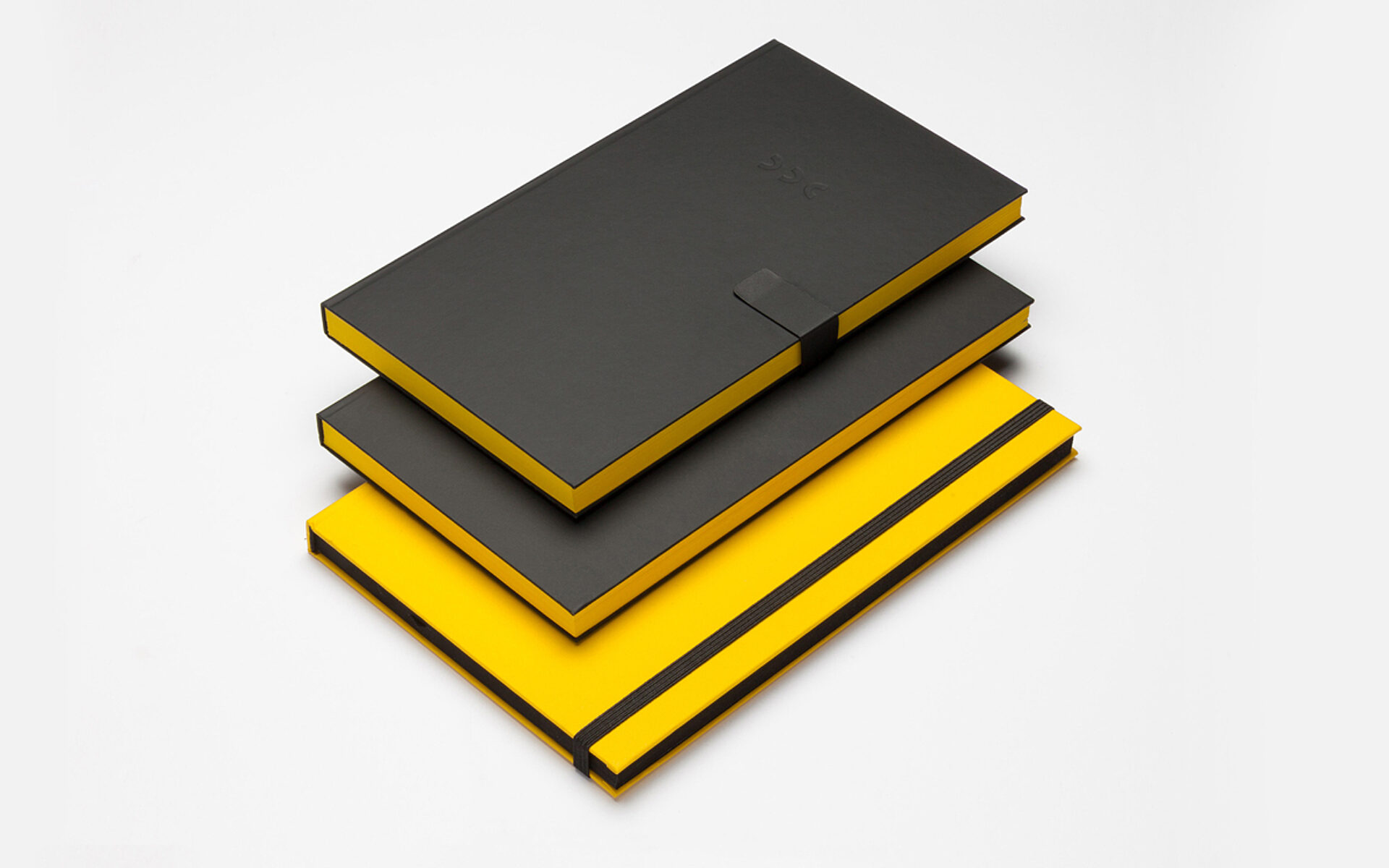 Designers' Favorite
For Slanted, the central organ of typographers and graphic designers, brandbook produces these bold canvas notebooks with black color embossing. "The revolution won't be set in Garamond", a statement that any typography aficionado would affirm immediately!
Also available in a black and yellow look: the slim notebook for the German Designer Club DDC. The matte black cover is contrasted by a sunny yellow color edging. The elegant matte black metal clip functions as a book clasp and penholder at once.
You have spotted an exciting notebook and would like to receive more information? You've got a nice idea for a book project, and need our support? You require a non-binding quotation on your favoured print run? We look forward to hearing your questions and comments!
Request a quote