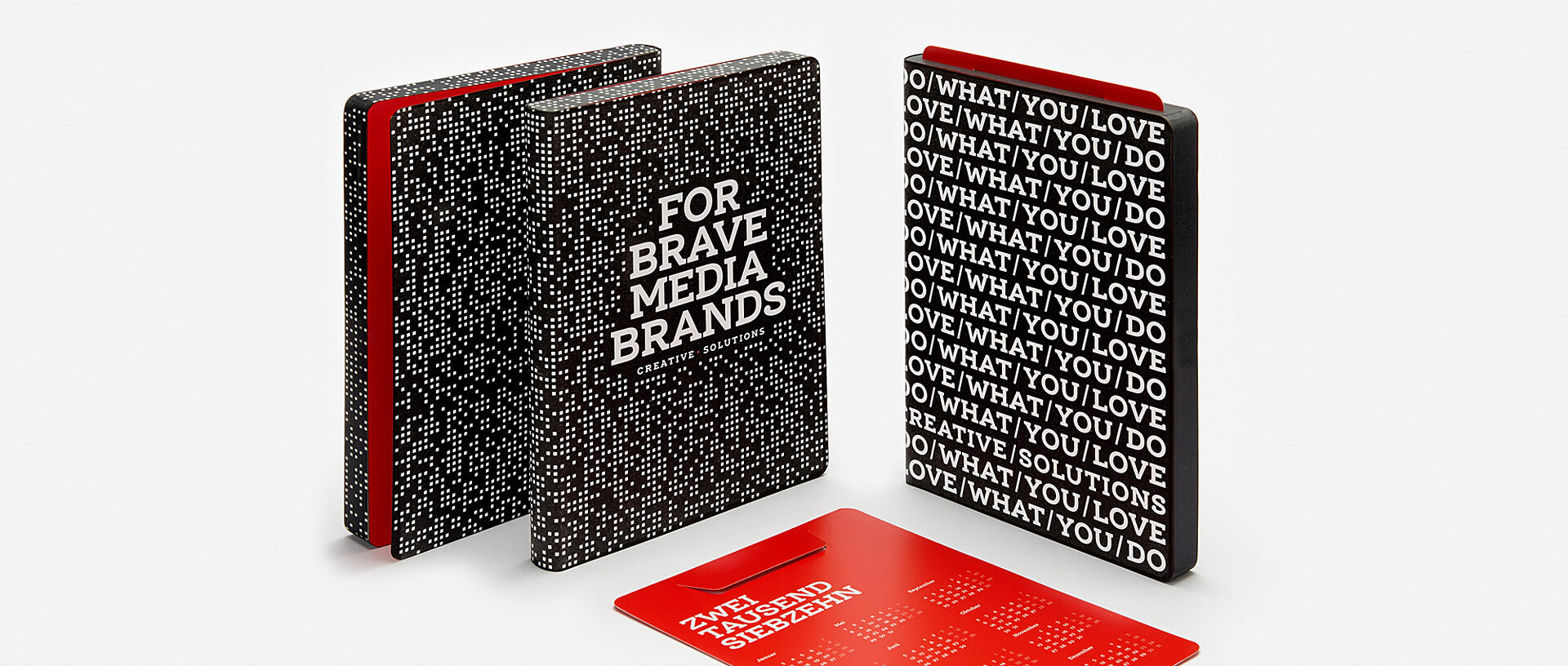 Don't be boring!

"Do what you love" – creative minds rarely stand still and the wear and tear of the notebook is also correspondingly high. After all, the innovative concepts, brainstorming and mind maps have to be put on paper somewhere. Perfect if you always have new ideas - and even better if they surprise and inspire through high-quality design and ingenious extras.

This is exactly what the creative agency for Pro7 is all about. Here the staff notebooks impress with thrilling screen print motifs on jeans label material, together with die cutting and bright red endpapers. Then there's the unique addition: the very flexible bookmark-calendar combination.

You have spotted an exciting notebook and would like to receive more information? You've got a nice idea for a book project, and need our support? You require a non-binding quotation on your favoured print run? We look forward to hearing your questions and comments!
Request a quote