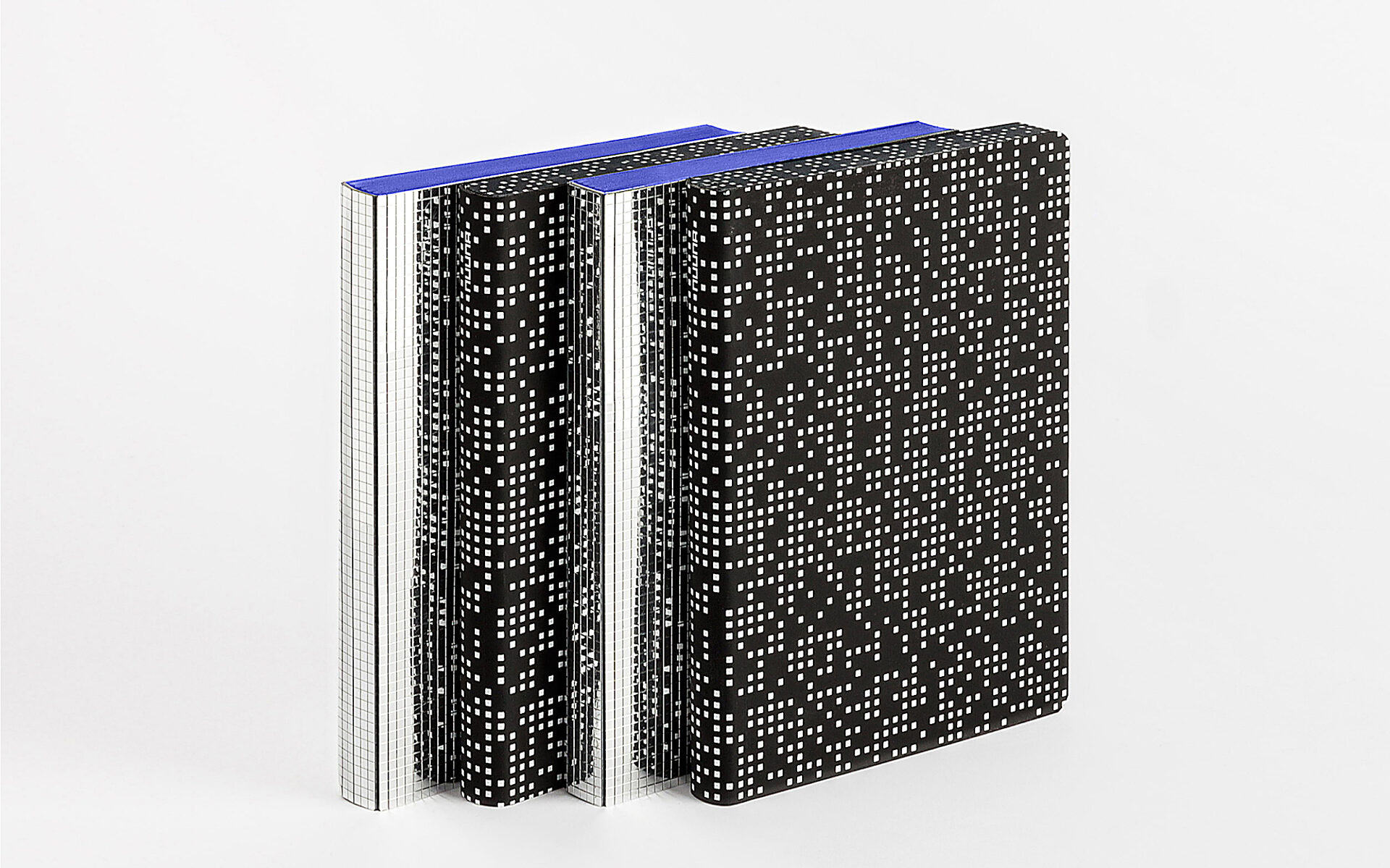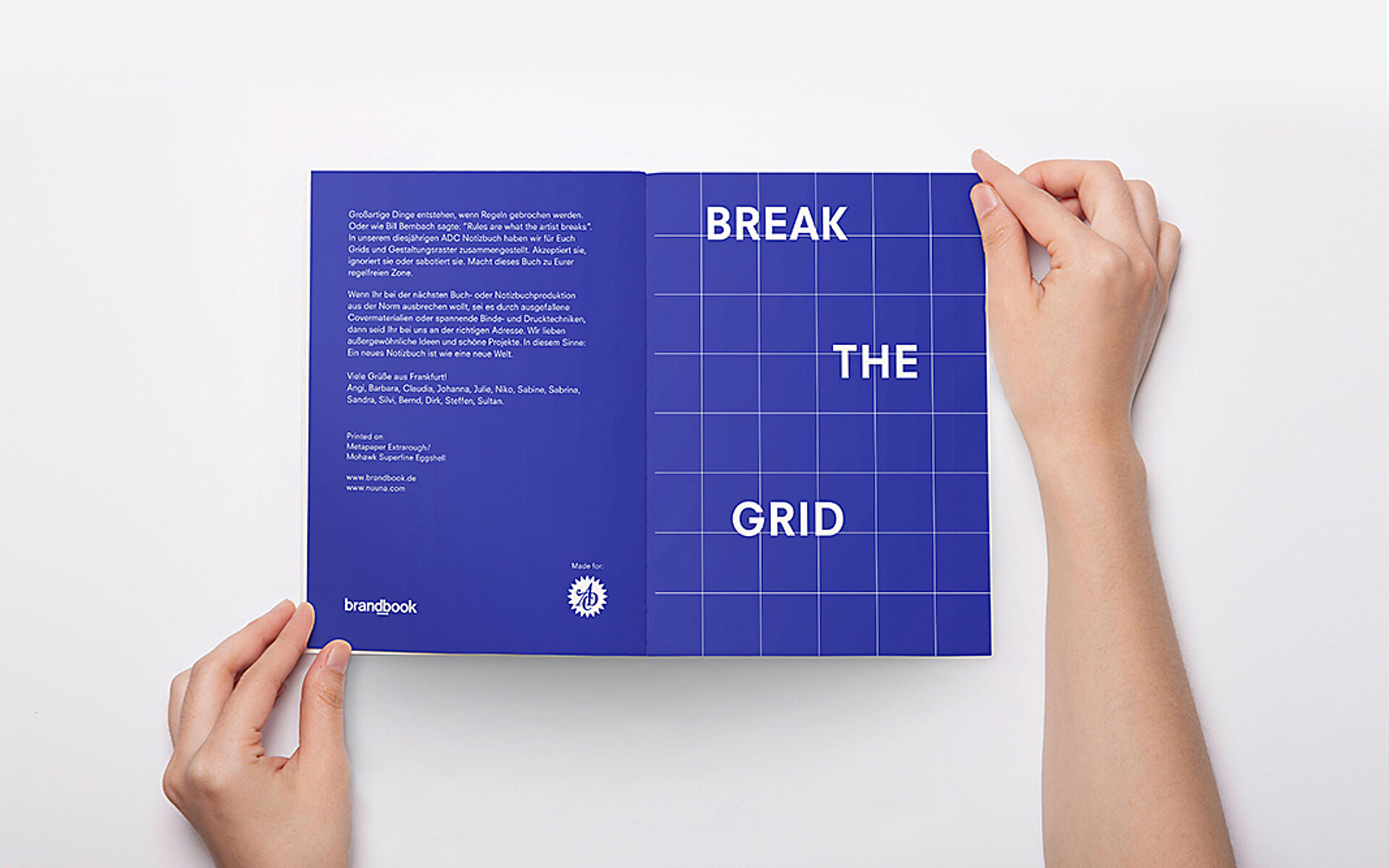 Break the Grid
Innovation calls for the courage to be different. This extravagant notebook that we created for the Art Directors Club is definitely different than any of the others. The cover material alone is far from standard. Instead of the typical leather or linen binding, this notebook shines with a glossy mirrored grid.
And because it is difficult to find new ways on worn paths, the interior of the sketchbook is also equally unconventional: every double page is designed with a different, exceptional grid. "Think outside the box" – or in this case: "break the grid!" We will be pleased to make different grids available to you for your own individual production.
You have spotted an exciting notebook and would like to receive more information? You've got a nice idea for a book project, and need our support? You require a non-binding quotation on your favoured print run? We look forward to hearing your questions and comments!
Request a quote