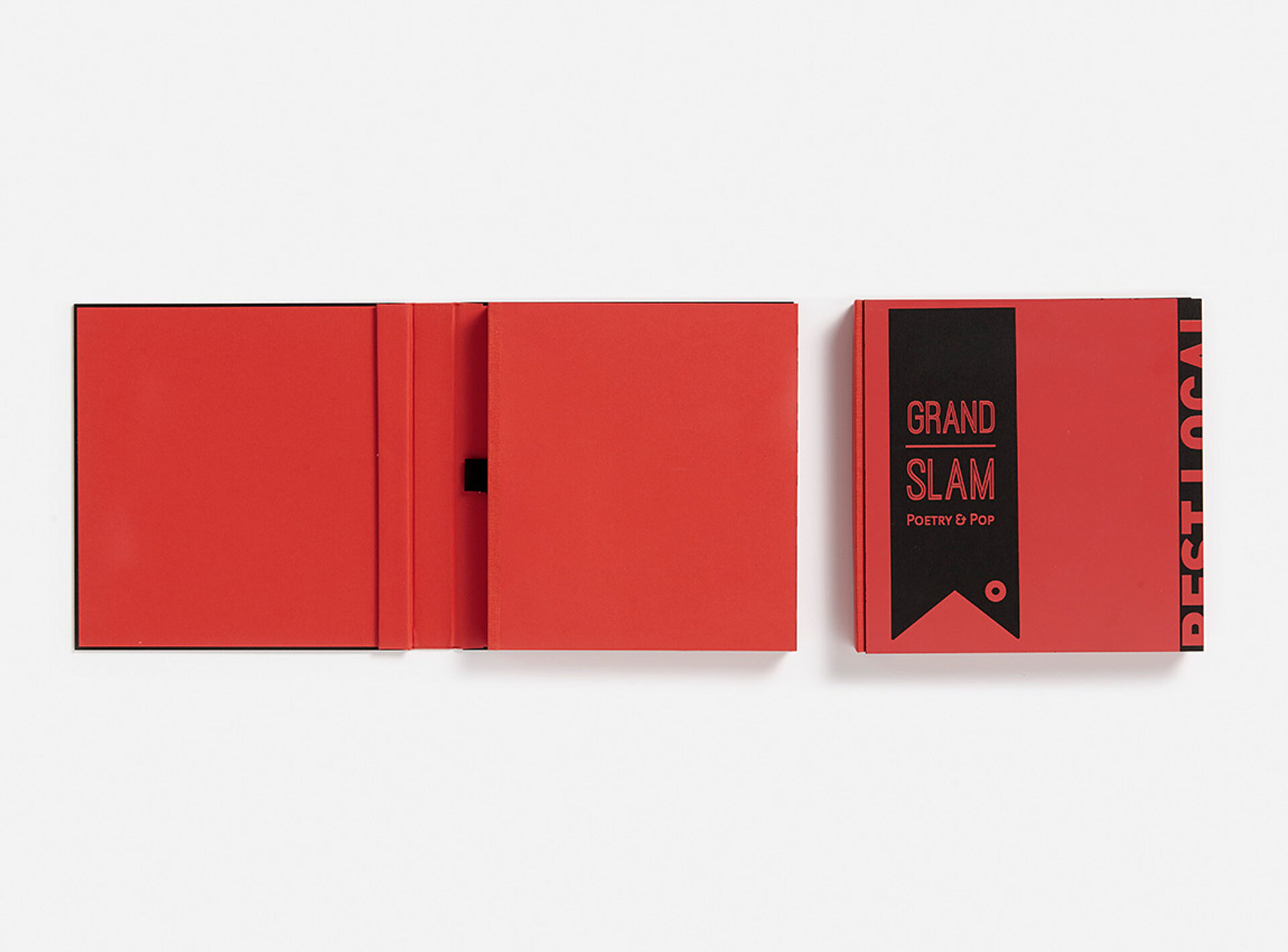 The Poetry Slam Book of Ideas
"Poetry & Pop" is the slogan in the Augsburg theatre quarter, where regular slam poetry performances take place. We have produced notebooks for this terrific cultural event, because regardless of whether it concerns hobby poets or the star literati, without a place to store ideas there can be no perceptive content.

The red-black sketchbook already provides a dash of originality, namely with die cutting and an integrated pen loop in the spine of the book – so the pen can be easily accessed with every flash of inspiration one has. Also great for creativity: simply write and draw on bright red paper instead of on the usual white kind – and turn your back for a moment on boring habits.

You have spotted an exciting notebook and would like to receive more information? You've got a nice idea for a book project, and need our support? You require a non-binding quotation on your favoured print run? We look forward to hearing your questions and comments!
Request a quote