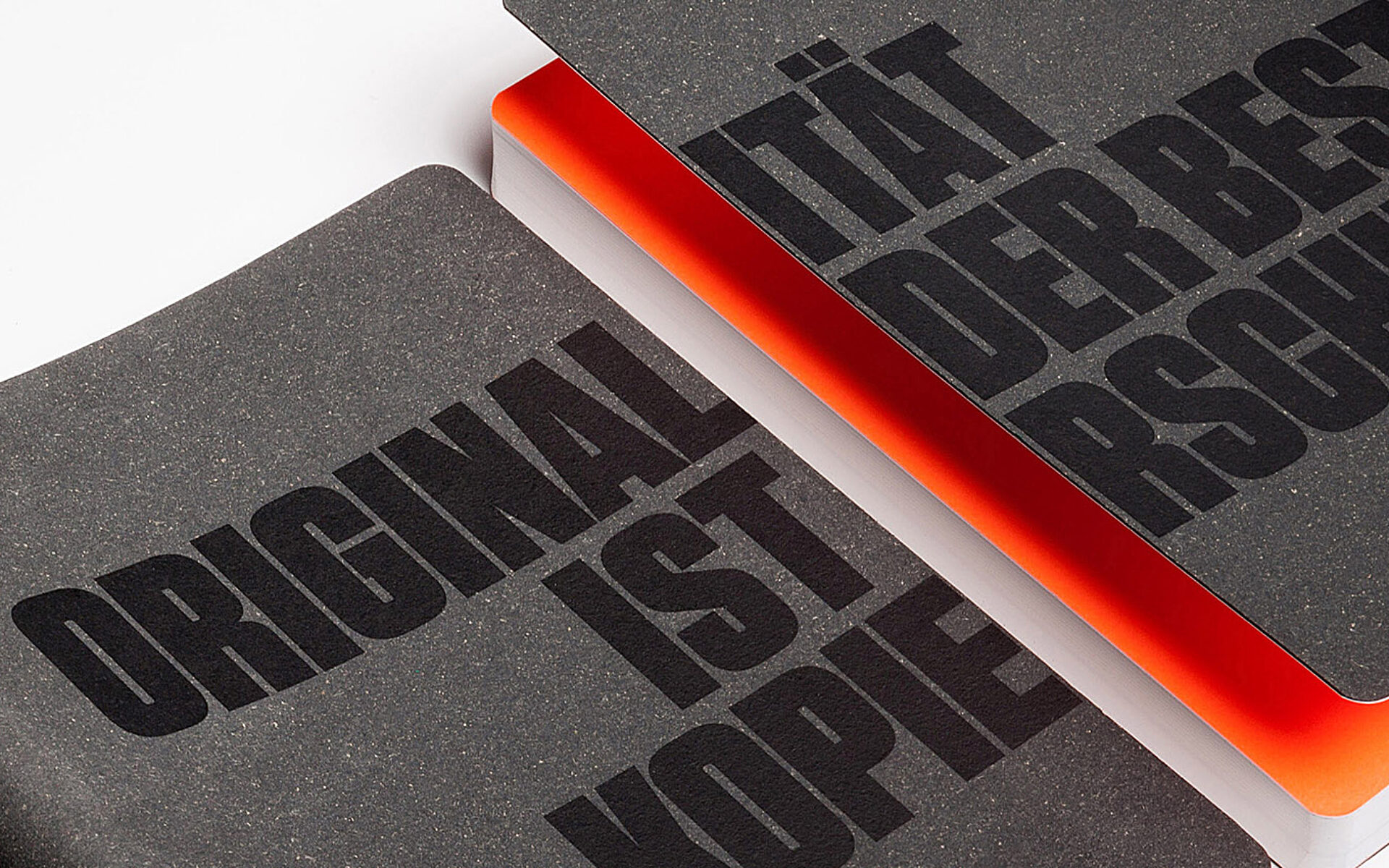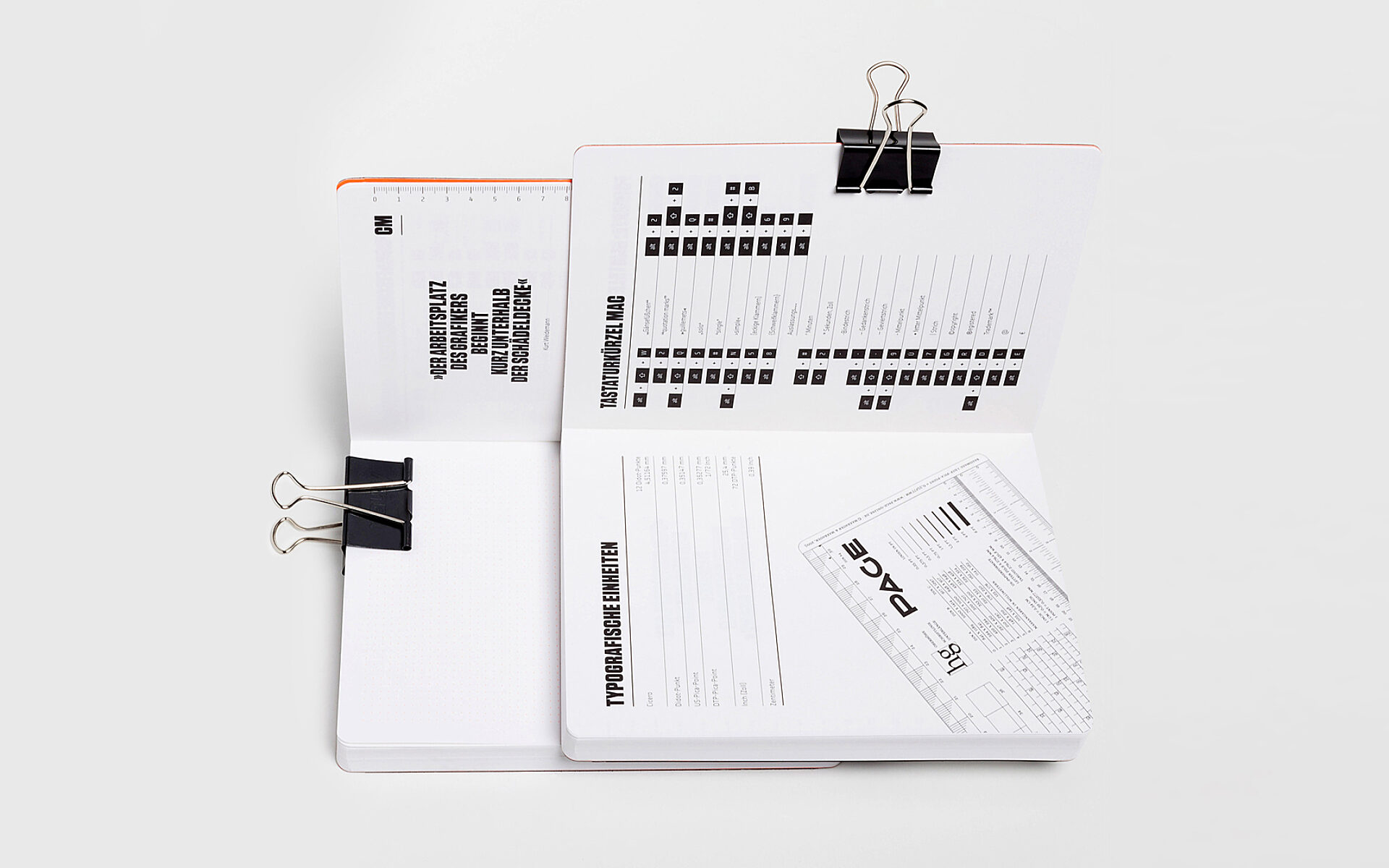 The PAGE-Notebook
In cooperation with the most important magazine of the creative sector – the PAGE – we have produced a notebook especially for designers. The PAGE-Notebook, carries the title, "Originality is the Best Copyright", whereby in the title one can only read the words "Original is Copy" The notebook not only offers enough room for unique strokes of genius and outrageously good copy, but also gives useful keyboard shortcuts, measurement charts and typographic tips for graphic designers. Valuable time that would be tediously spent in looking up information can now flow directly into creativity.
This flexible cover notebook, that by the way, was created in cooperation with our own brand, nuuna, offers an additional advantage: If you are looking for an authentic workbook aesthetic, then this cover out of rough, untreated bonded leather is definitely the right decision.
You have spotted an exciting notebook and would like to receive more information? You've got a nice idea for a book project, and need our support? You require a non-binding quotation on your favoured print run? We look forward to hearing your questions and comments!
Request a quote