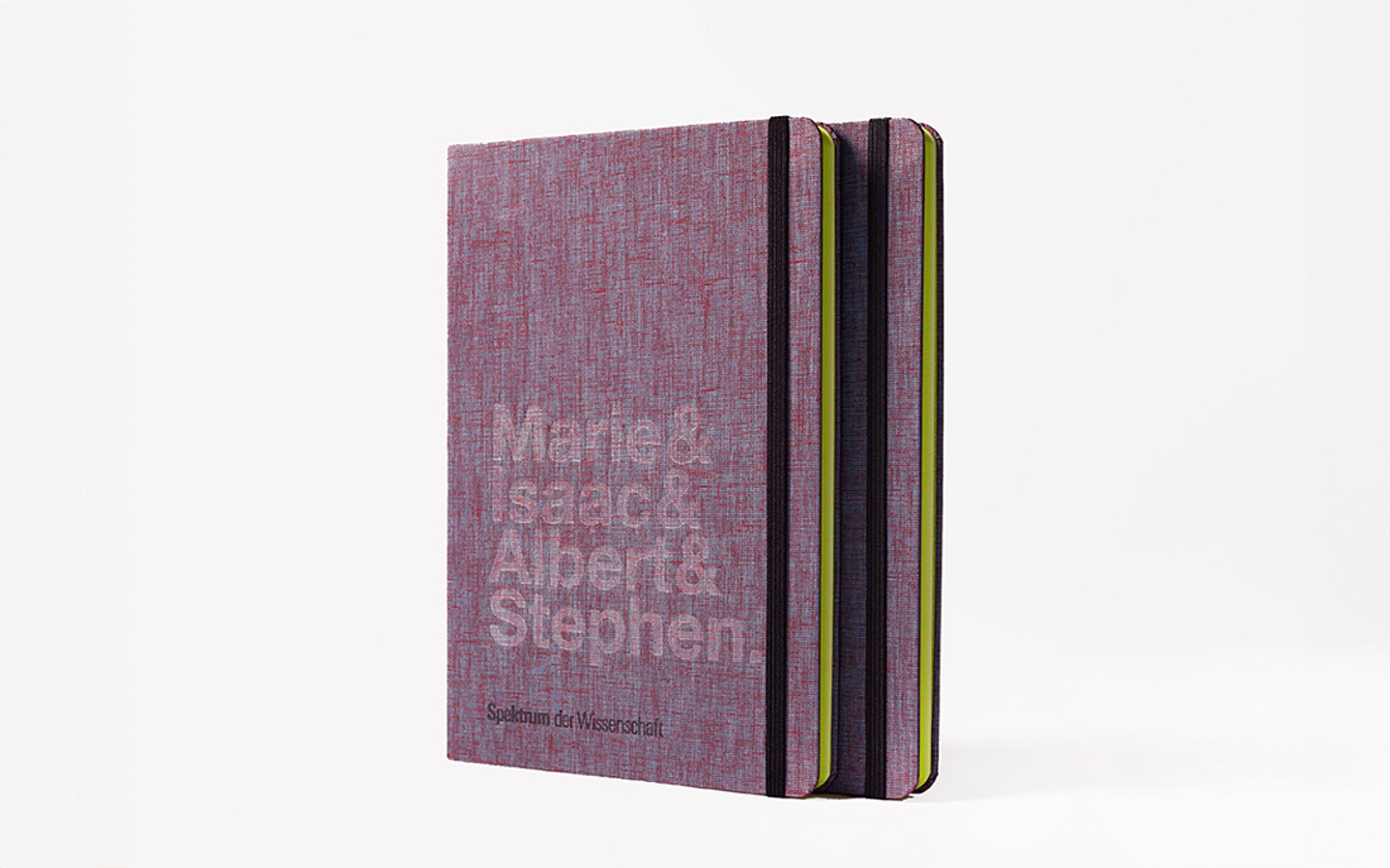 Classy subscription gift for scientists
Marie & Isaac & Albert & Stephen. If you automatically think of the surnames Curie, Newton, Einstein and Hawking when you hear these names, you´re definately part of the target group of the German magazine "Spektrum der Wissenschaft", which reports about various areas of natural sciences. The cover ist made of bicoloured linen that corresponds perfectly with the bright green edge colouring. The cover design harmoniously combines the large typography with a subtle transparent foil debossing and the logo in an eye-catching black foil debossing.
You have spotted an exciting notebook and would like to receive more information? You've got a nice idea for a book project, and need our support? You require a non-binding quotation on your favoured print run? We look forward to hearing your questions and comments!
Request a quote