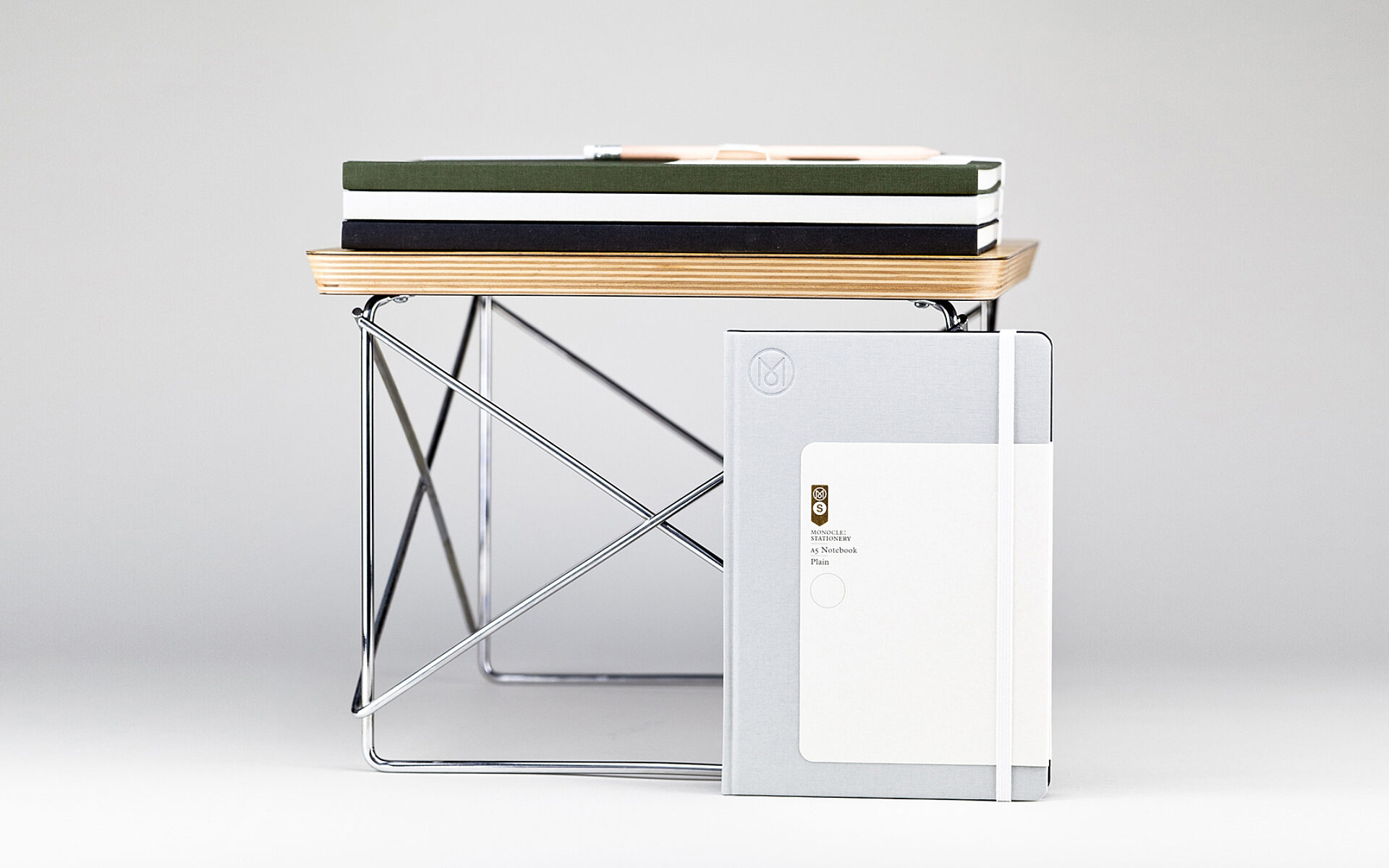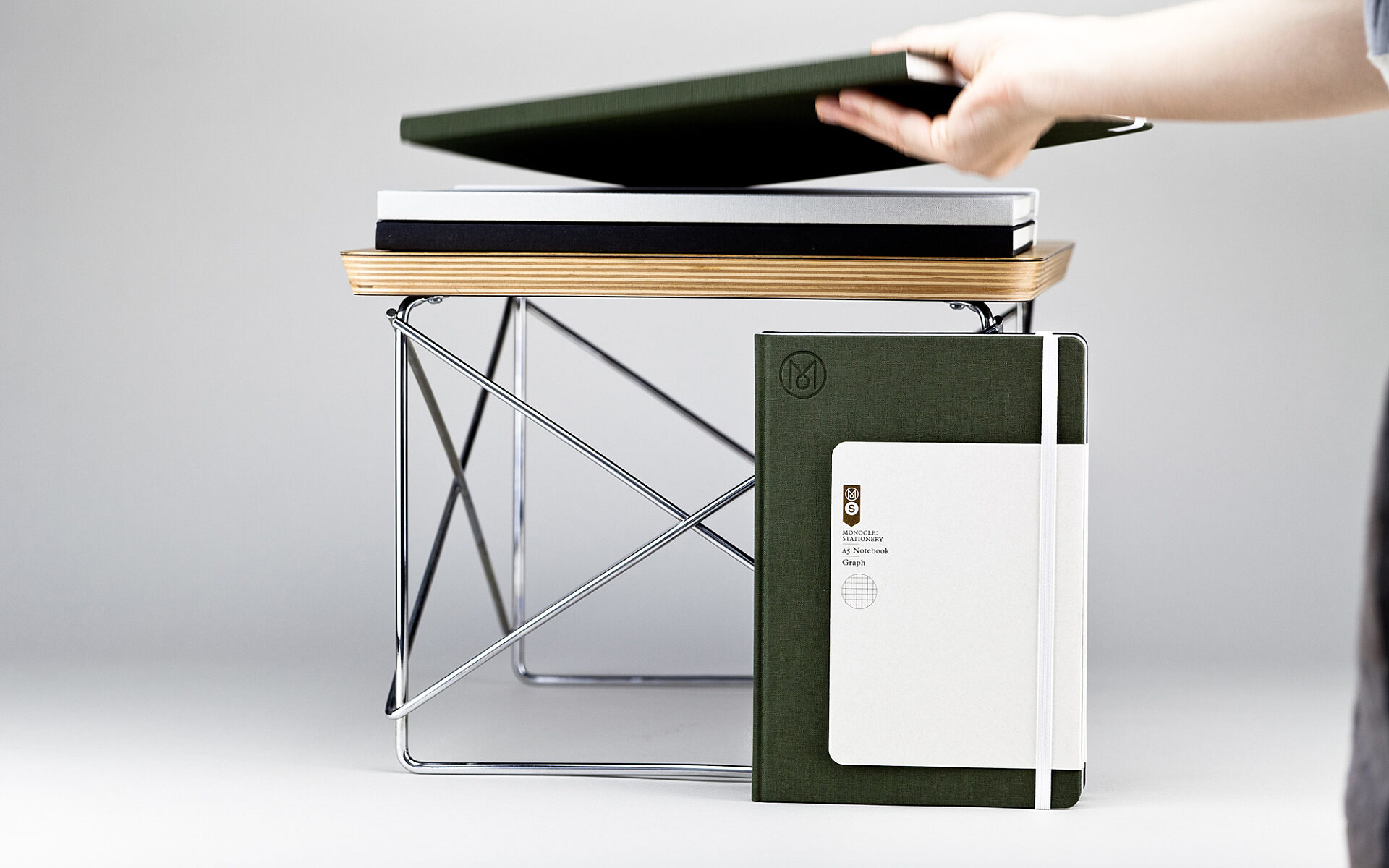 Stationery Classics for Monocle London
For the international news and lifestyle magazine Monocle from London, brandbook has been producing exclusive stationery products over the years that are available in the Monocle shops in London, Los Angeles, Tokyo, Hong Kong and New York.
The various book projects, whether notebook, hardcover or brochure, combine three things: simple elegant design, exquisite cover materials and the iconic Monocle M – always to be spotted on the left corner of the cover.
You have spotted an exciting notebook and would like to receive more information? You've got a nice idea for a book project, and need our support? You require a non-binding quotation on your favoured print run? We look forward to hearing your questions and comments!
Request a quote