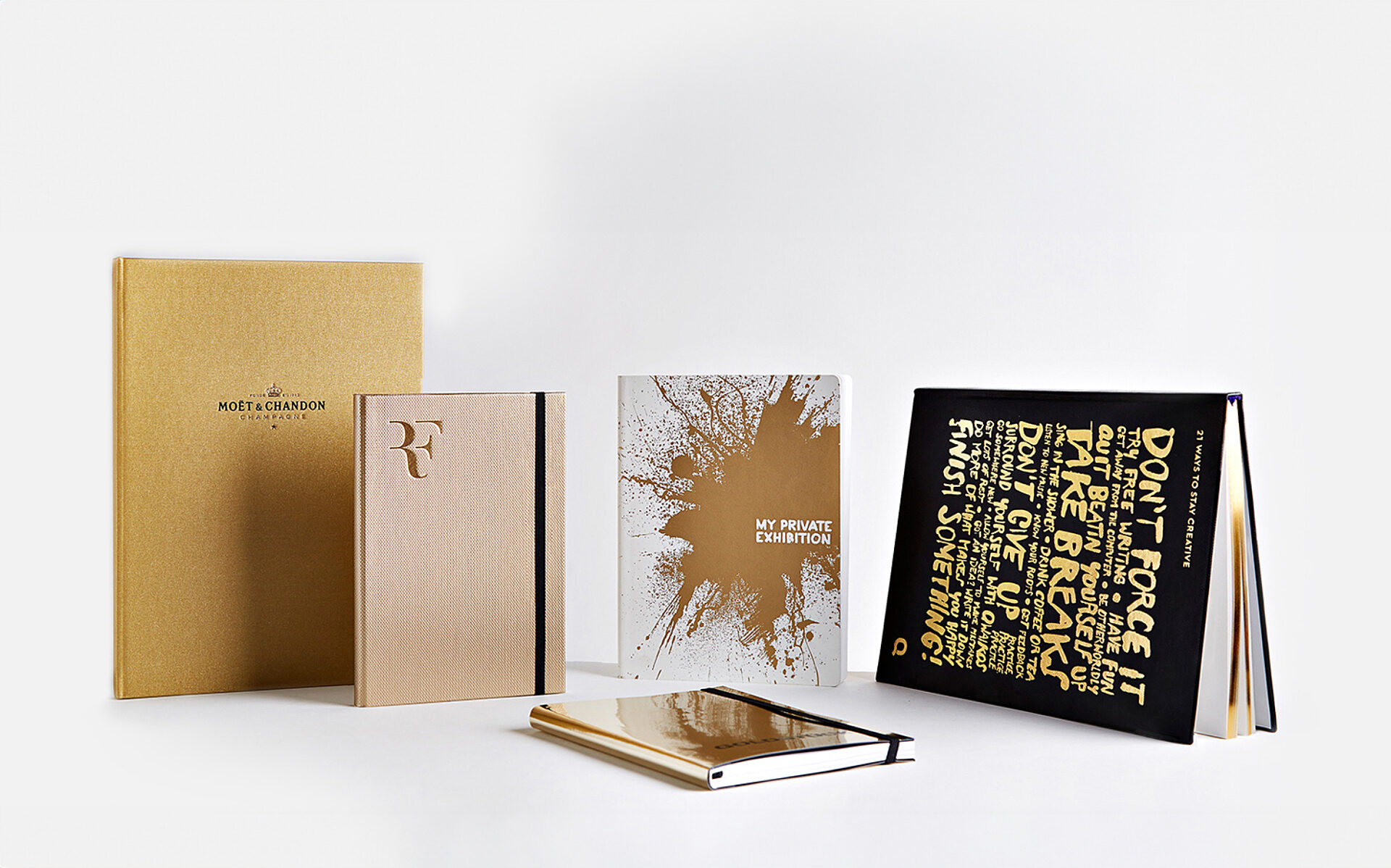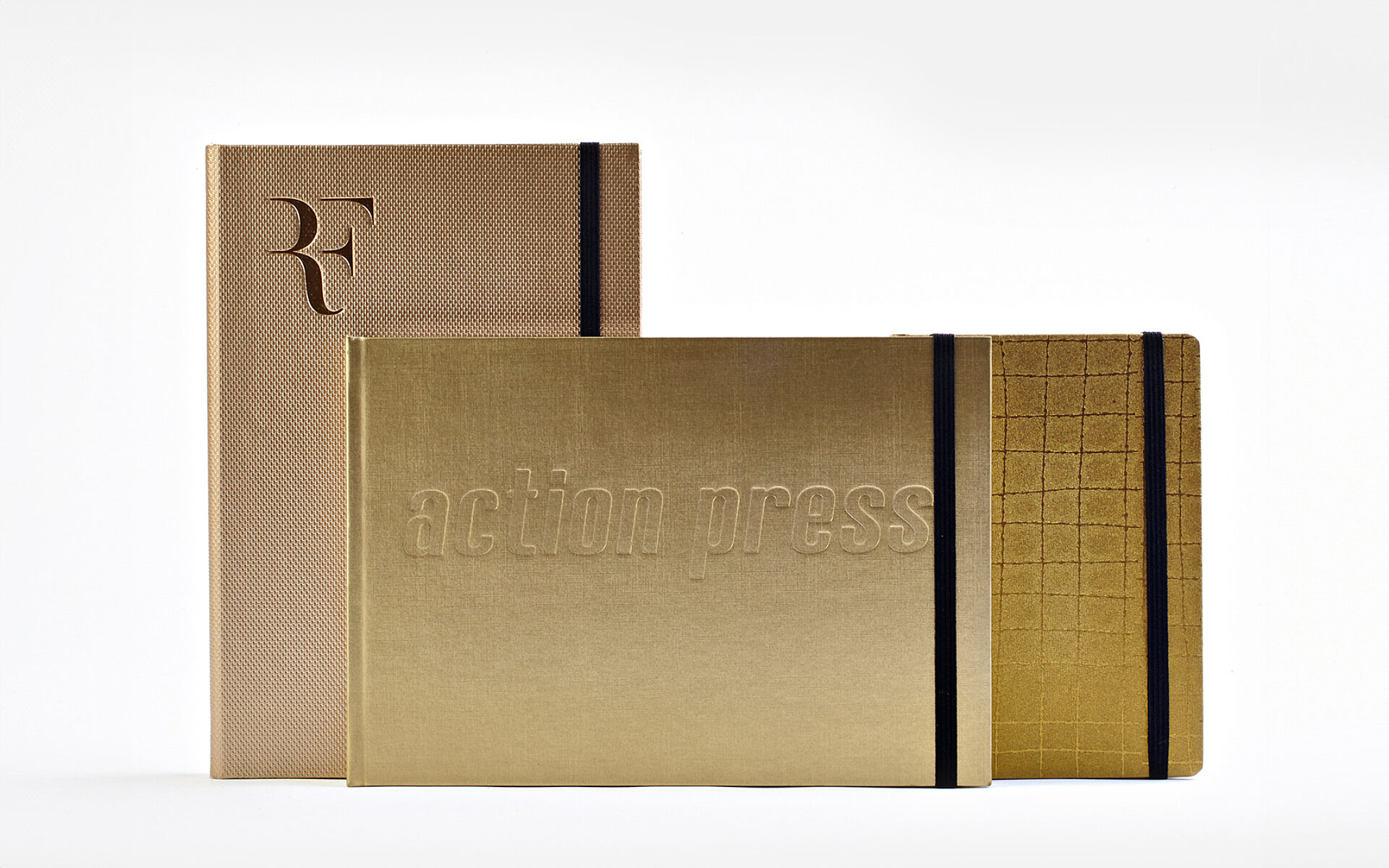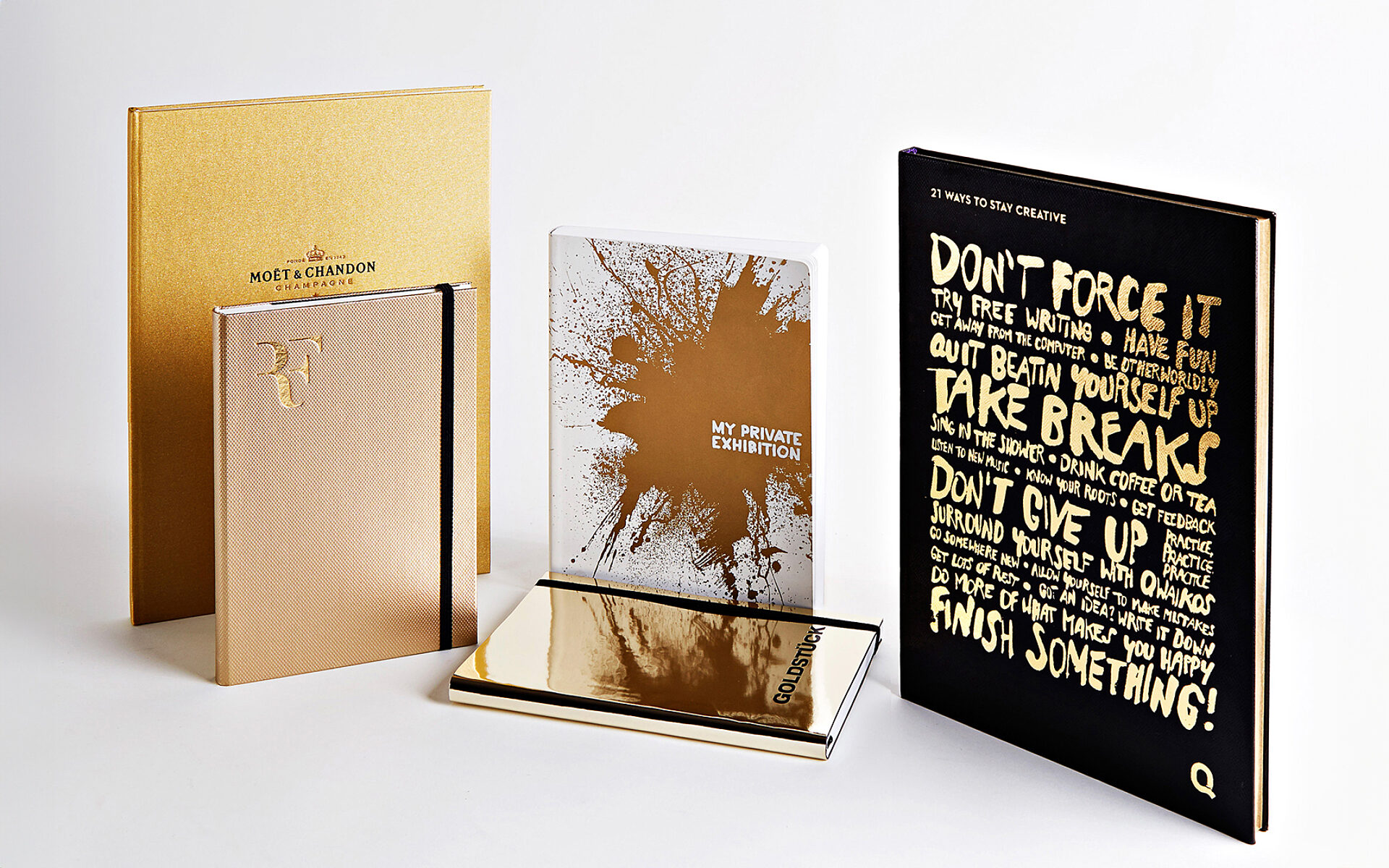 Purist outside – Gold inside
A workbook with an unpretentious bookbinding cardboard with black color embossing on the outside. But once you open the book, comes the wow-effect with the golden Treasury Gmund front- and endpapers. Probably only Scrooge McDuck feels dazzled the same way before jumping into his gold stacks. We had the pleasure to produce this book for the design agency activconsult in Frankfurt that left a long lasting impression on us in questions of design and aesthetics. Chapeau!
You have spotted an exciting notebook and would like to receive more information? You've got a nice idea for a book project, and need our support? You require a non-binding quotation on your favoured print run? We look forward to hearing your questions and comments!
Request a quote