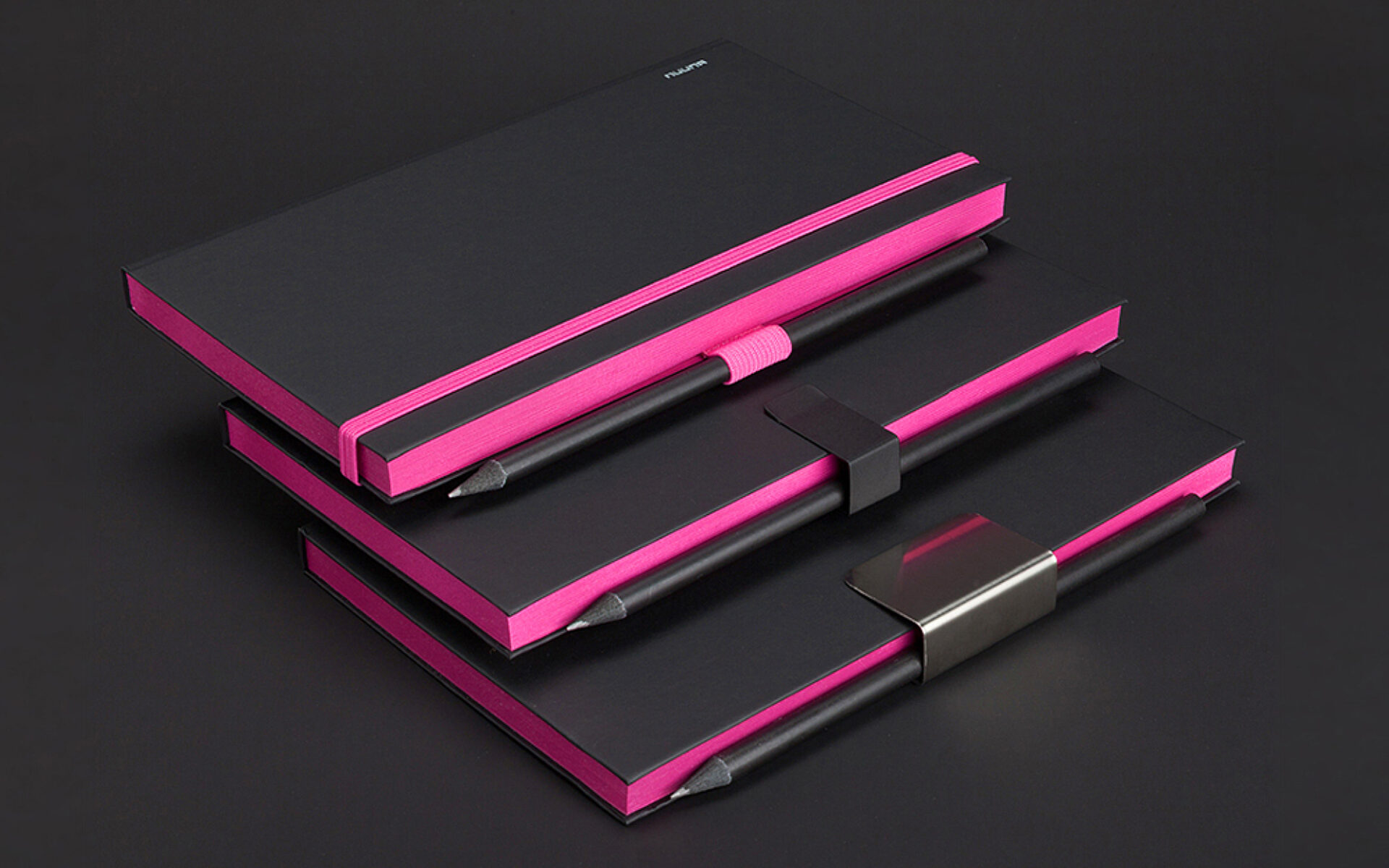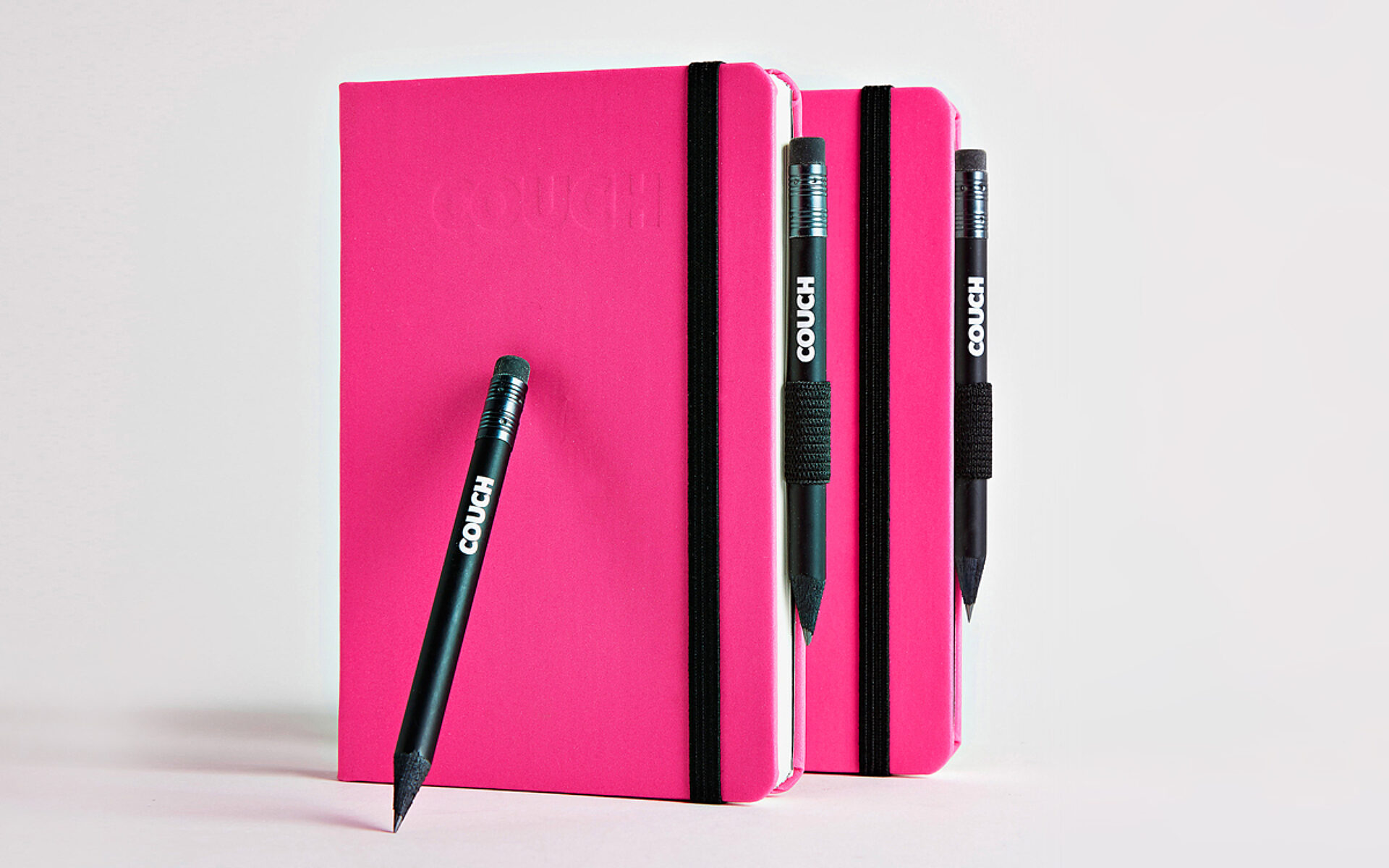 Pen to Book
The one thing is perfectly useless without the other: pen and paper simply belong together. With our special clips you can foster this liason – with either matte black metal or polished stainless steel, with the option of laser engraving, depending on the desired effect.
Equally effective against the dissapearing pen act is the classic pen flap that we developed for Couch Magazine's appealing pocket format notebook. The black pen flap holds a custom-sized pencil with a logobranding.

Find out more about useful features and extras for the book.
You have spotted an exciting notebook and would like to receive more information? You've got a nice idea for a book project, and need our support? You require a non-binding quotation on your favoured print run? We look forward to hearing your questions and comments!
Request a quote