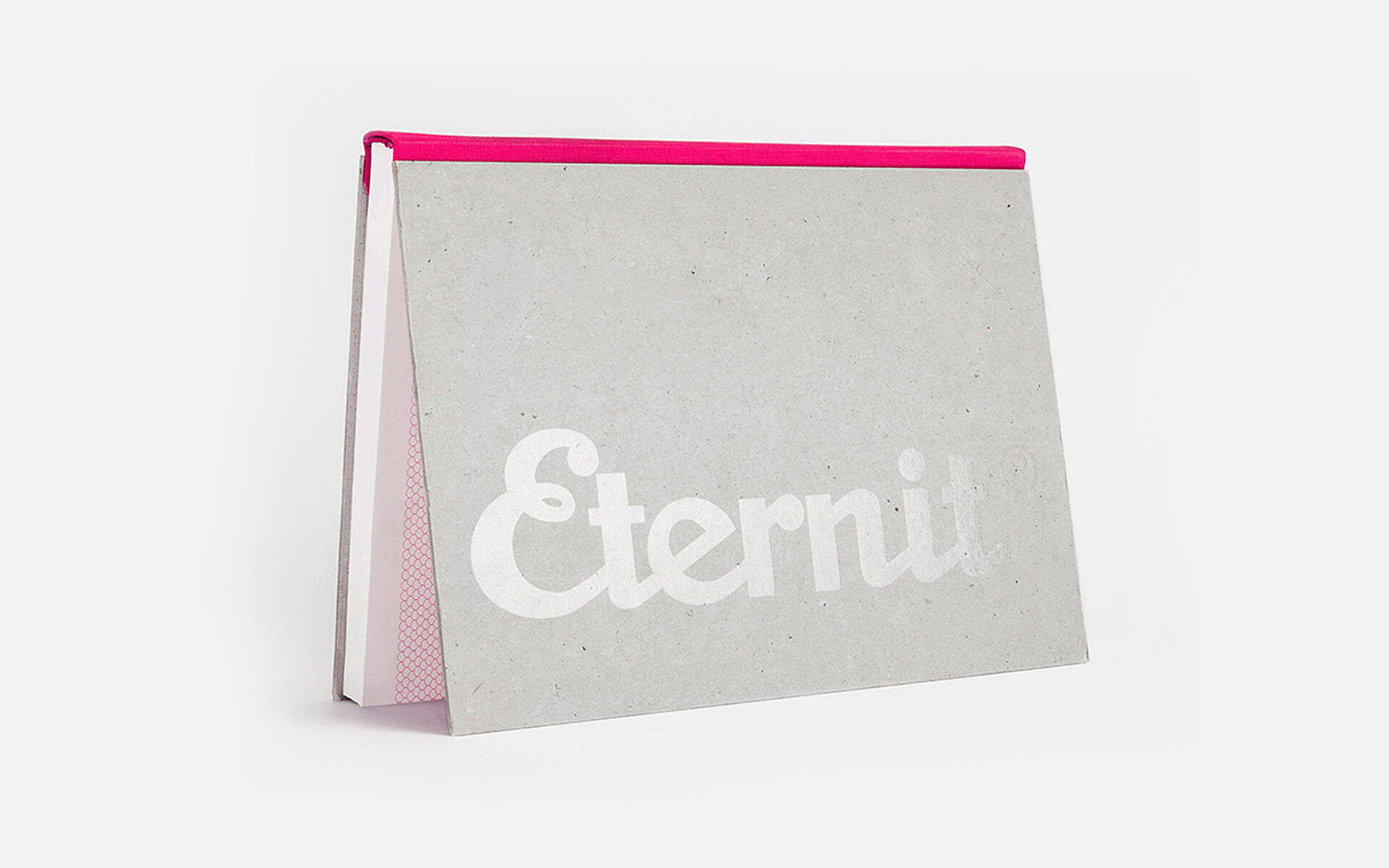 Cover Materials that suit the Brand
Ideally, a brandbook should be a true ambassador of a brand. We don't simply wish to reproduce the logo, but to stage the brand. For Eternit we looked for a cover material that optically alludes to the well-known fiber cement boards of the company. And indeed, we found a cardboard paper in our material archive that comes close to the original cement boards complete with its material inclusions.
The Telekom sketchbook has a similar workbook aesthetic with its cover made of gray cardboard that appears especially pure. The highlight is the large and color-intenive silkscreen print on the hardcover – in Magenta of course.
You have spotted an exciting notebook and would like to receive more information? You've got a nice idea for a book project, and need our support? You require a non-binding quotation on your favoured print run? We look forward to hearing your questions and comments!
Request a quote