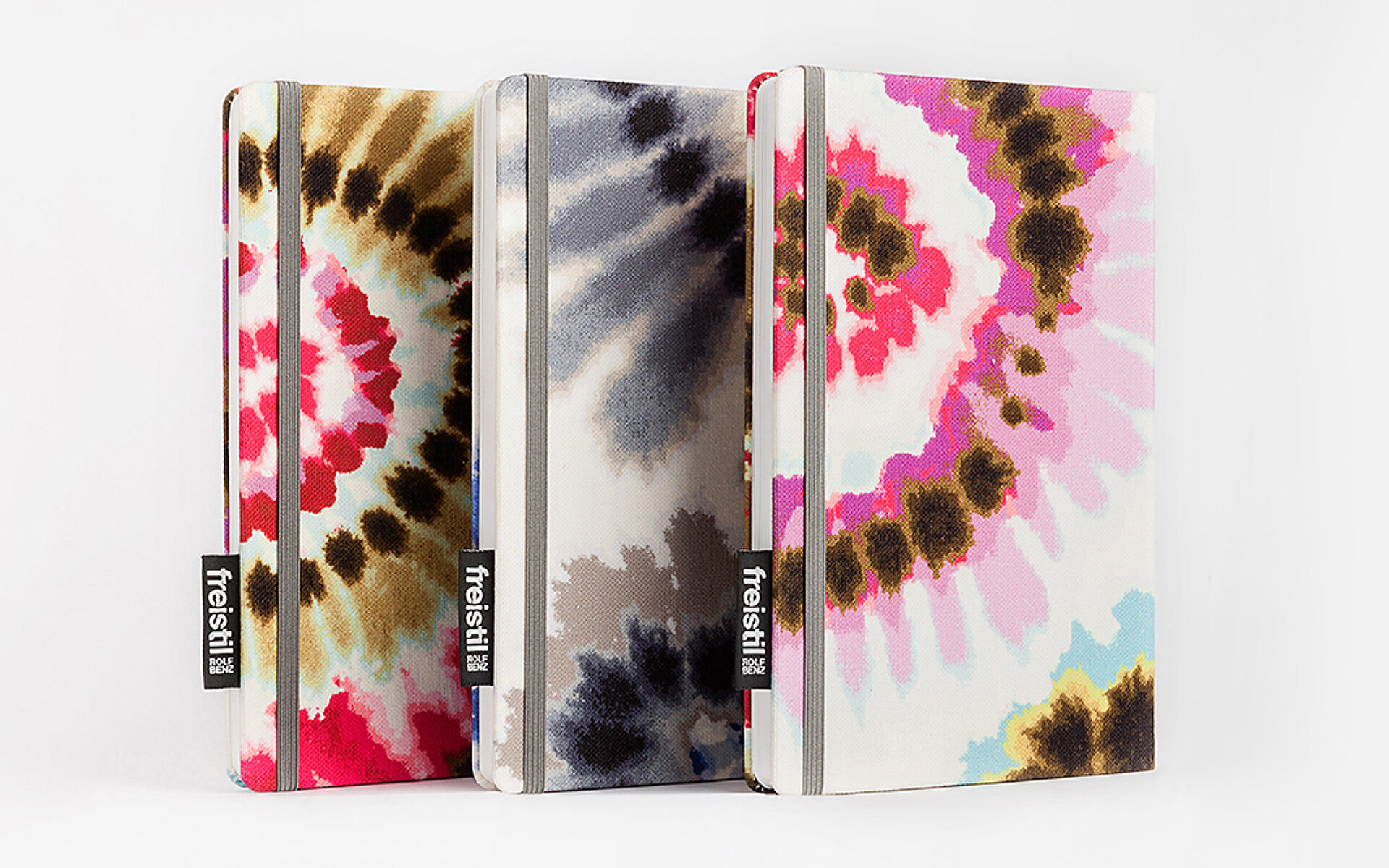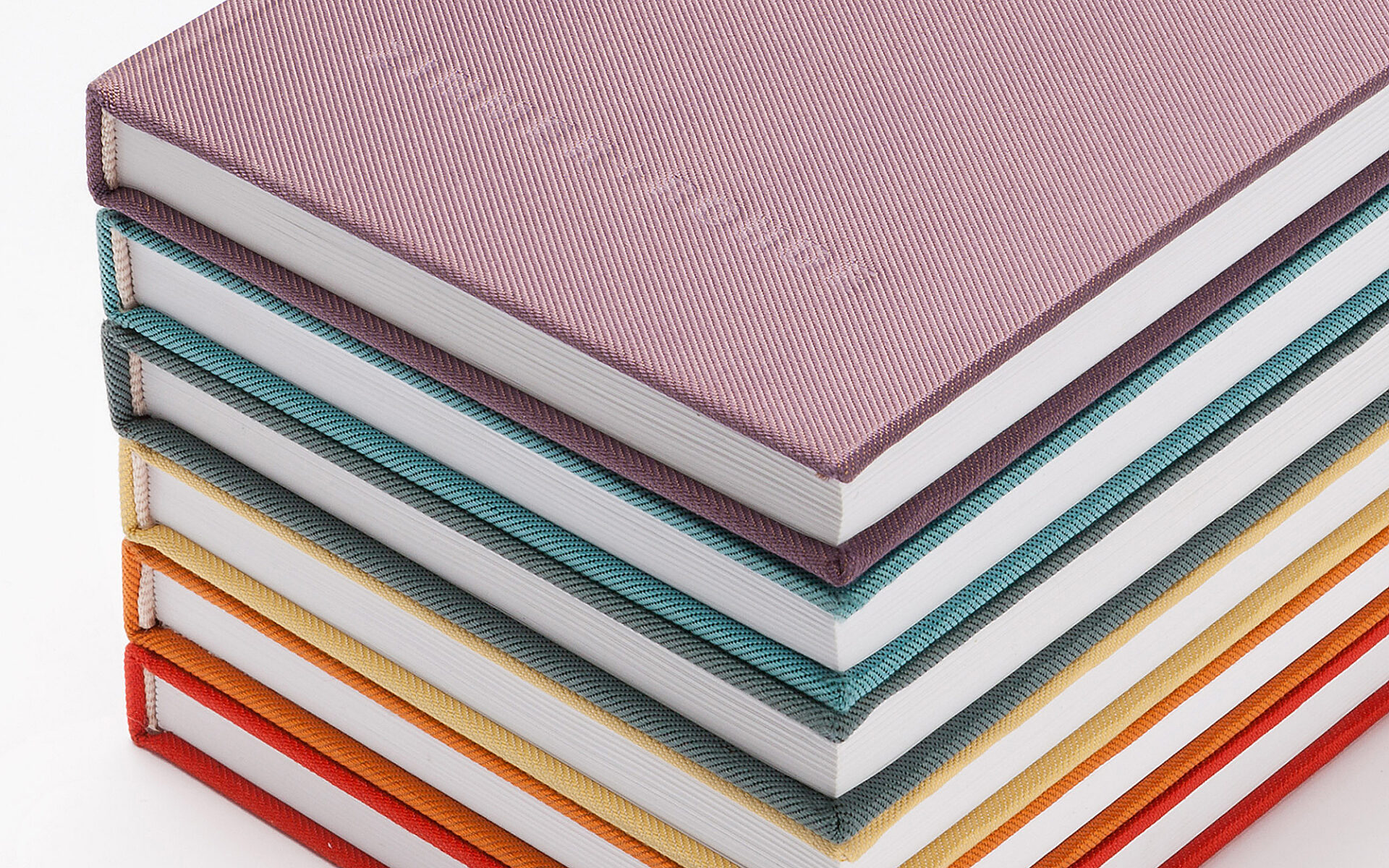 Innovative Textile Promotion: The New Collection with Touch
At Freistil – Rolf Benz you can dress your dream sofa in any beautiful textile you want. The same thing goes for our notebooks that we customize to your individual needs and wishes. So, it comes as no surprise that we didn't cover the Rolf Benz notebooks in just any material, but used a Freistil sofa fabric. And to complete the look: the firm logo isn't printed or embossed, but attached to the book with a textile tag.
The notebooks for Zimmer + Rhode are similarly materialistic. The binding material originates from the newest collection of the home textile producer and turns the books into an elegant living room accessory.
And on a technical note: The processing of heavy materials like sofa coverings, jeans, or home textiles calls for the use of a special case-making machine. In order to prevent ugly fringing, the material has to be apportioned to the inside. We recommend choosing a hardcover design with round corners.
You have spotted an exciting notebook and would like to receive more information? You've got a nice idea for a book project, and need our support? You require a non-binding quotation on your favoured print run? We look forward to hearing your questions and comments!
Request a quote