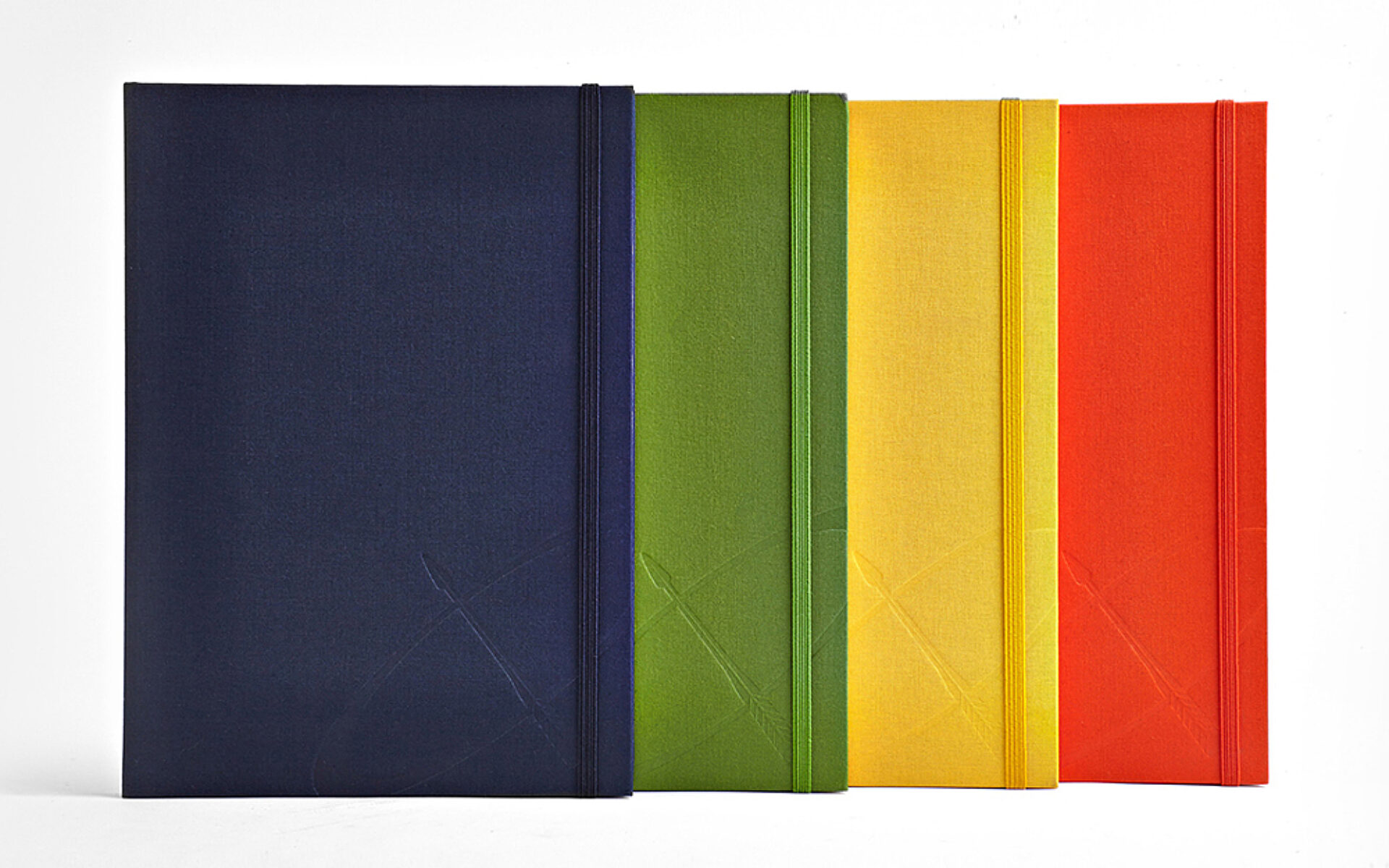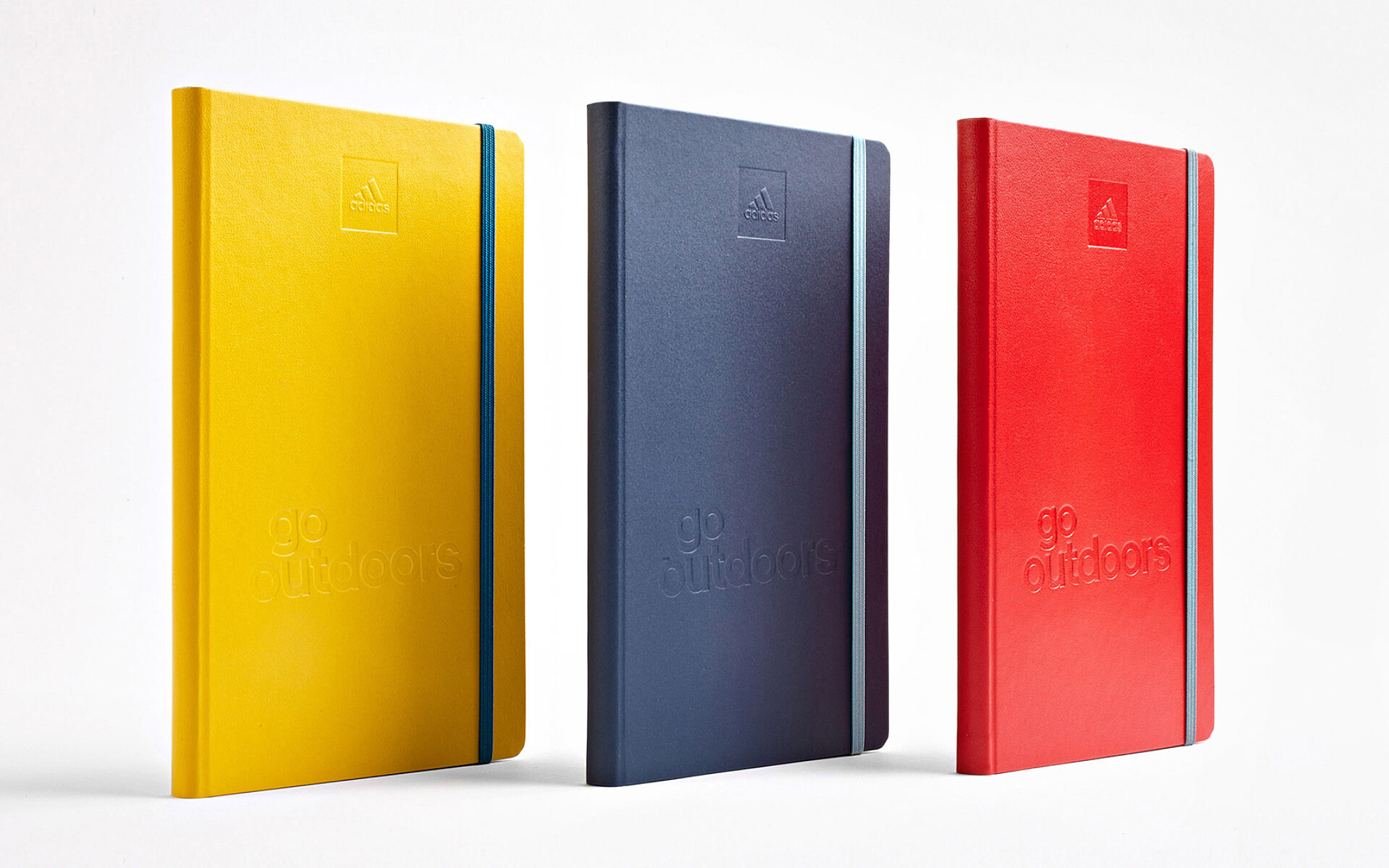 For More Variety
Over 120 years, the Parker Pen Company has stood for top quality in writing culture with its famous ballpoint and fountain pens. One of the numerous patented inventions of this long-established company: The arrow clip. As the stationery manufacturer's trademark, each cover of this linen book is adorned with a blind debossing of this legendary extra. The distinctive feature: This notebook edition is available in four colors and two formats – DIN A5 and DIN A4.
That a notebook cannot only be designed but also produced in a series has been proven in the production for the collection Go Outdoors from adidas: The hardcover book is available in three variations in regards to color composition for cover and textile band. For everyone that doesn't want to be limited to one color or simply loves variety.
You have spotted an exciting notebook and would like to receive more information? You've got a nice idea for a book project, and need our support? You require a non-binding quotation on your favoured print run? We look forward to hearing your questions and comments!
Request a quote