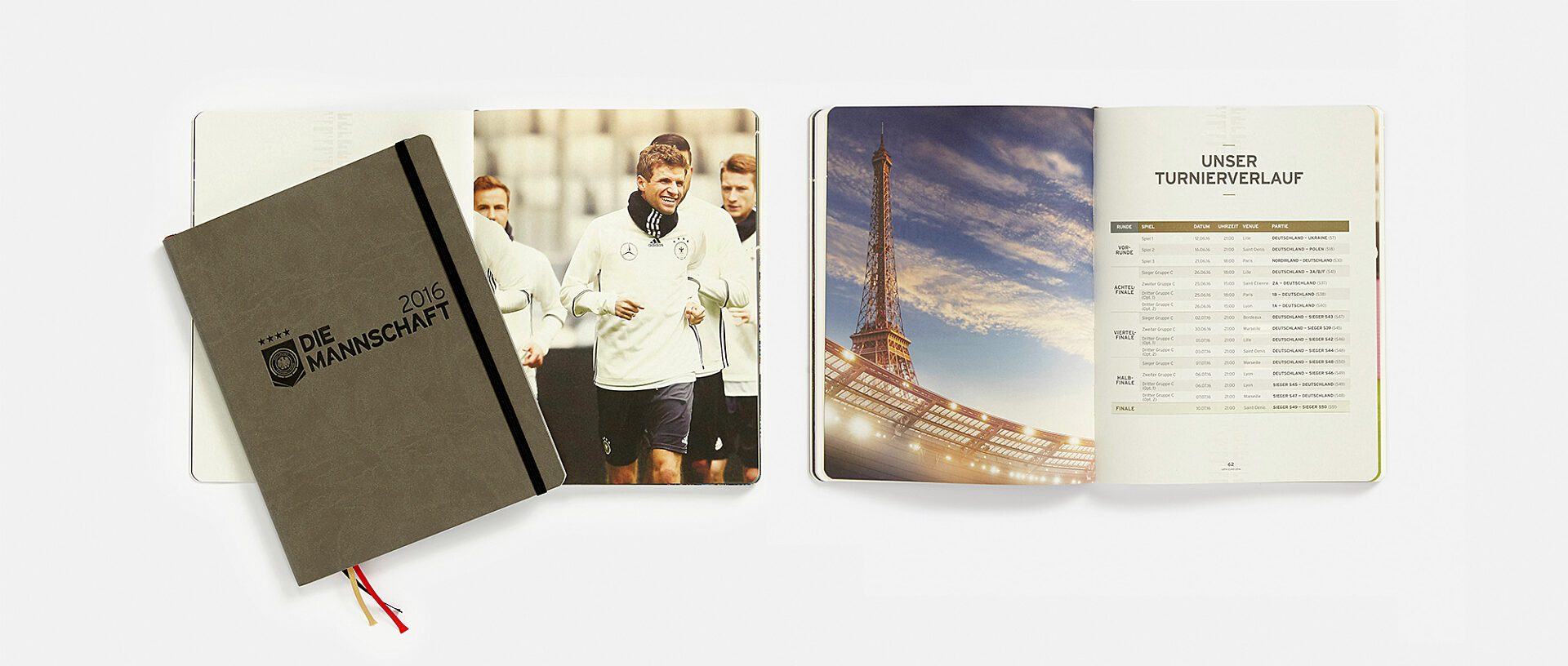 The exclusive EM-Guide of the DFB
What was lying on Manuel Neuer's bedside table during the EM 2016, and why did Thomas Müller not miss a single appointment? Undoubtedly, the answer has to do with the exclusive EM workbook that the agency Milk designed and that brandbook produced. The corresponding companion for the squad and team "der Mannschaft ", it collects all the important dates, addresses, departure times and contacts of the tournament. The exclusive content is combined with design highlights: a triple-colour cover in black-red-gold and grey flexcover with blind embossing as well as a matchlessly precise relief. The production-related secret of this high-quality cover finish is a thermo-reactive binding material - for an EM-Guide with winning qualities.
You have spotted an exciting notebook and would like to receive more information? You've got a nice idea for a book project, and need our support? You require a non-binding quotation on your favoured print run? We look forward to hearing your questions and comments!
Request a quote