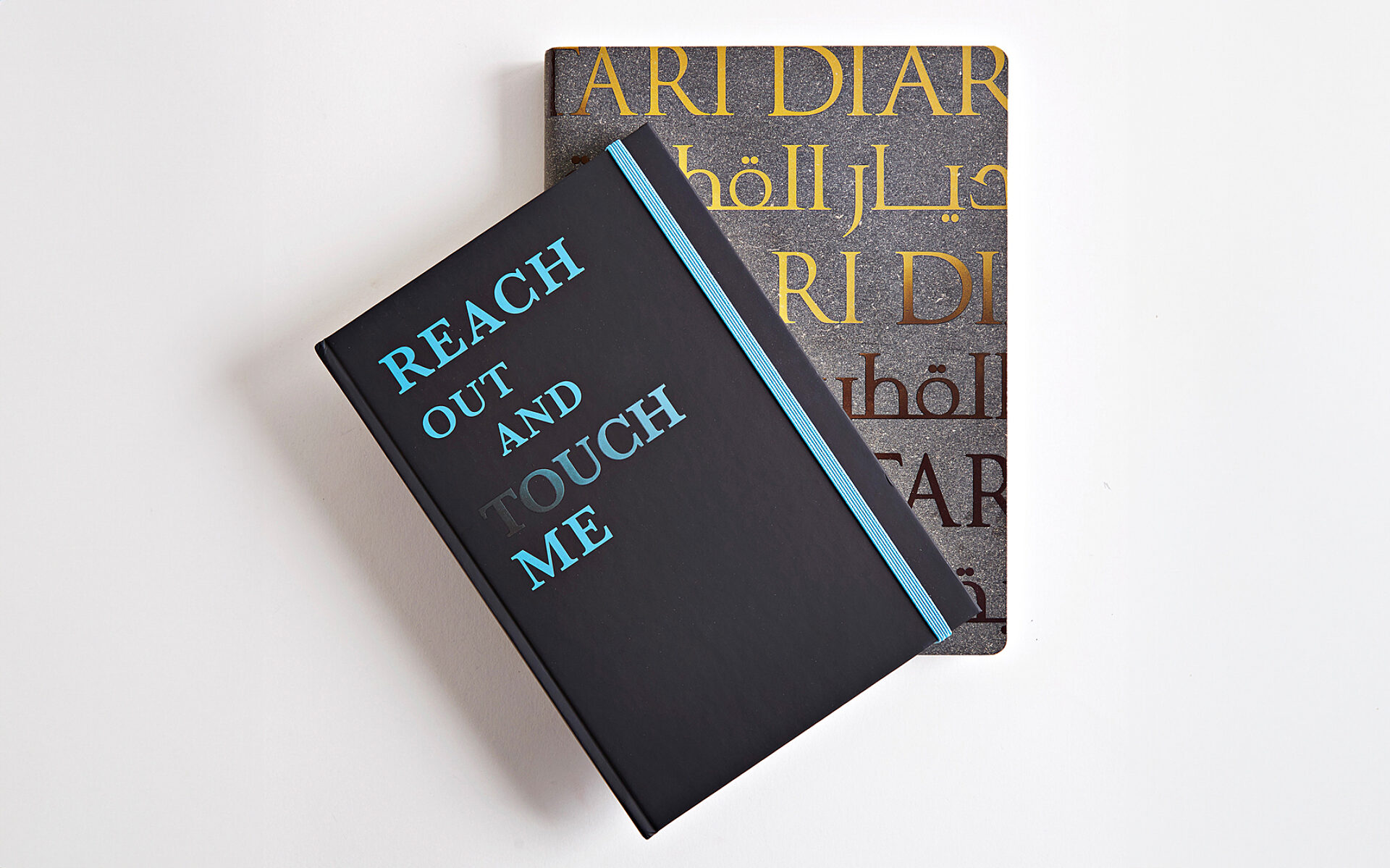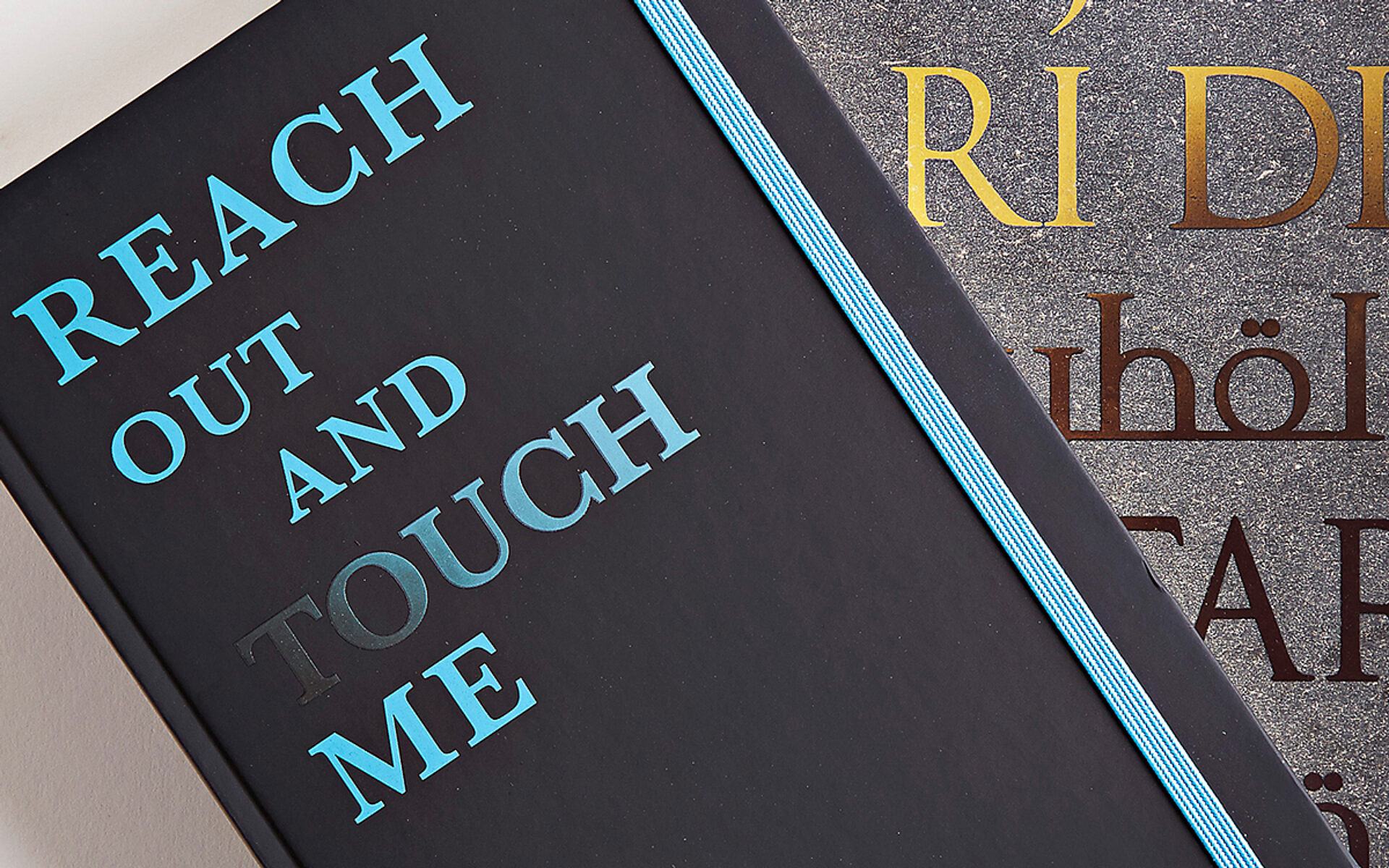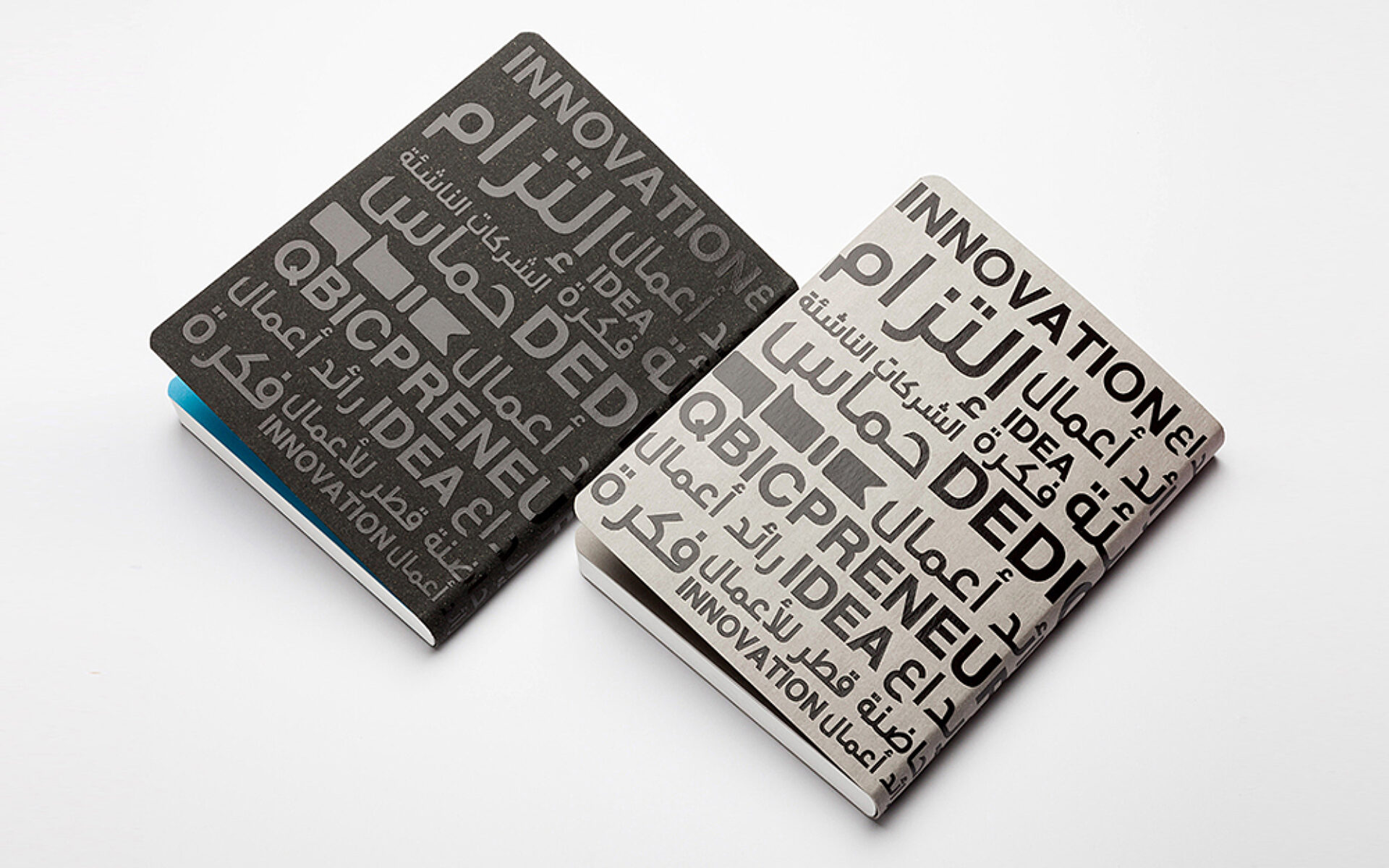 A Cover that Changes its color
Are you looking to bring a little magic into your dull, daily routine? Good special-effects can make even the most serious business heart beat faster. When exposed to heat, the lettering of this notebook changes its color from black to blue.
The customer: QFBI, a large international management consultancy with headquarters in Qatar. The trick: thermo-reactive color that becomes transparent when in contact with heat, thus showing the printed blue lettering underneath. One is twice as happy to pick up and use this notebook.
You have spotted an exciting notebook and would like to receive more information? You've got a nice idea for a book project, and need our support? You require a non-binding quotation on your favoured print run? We look forward to hearing your questions and comments!
Request a quote