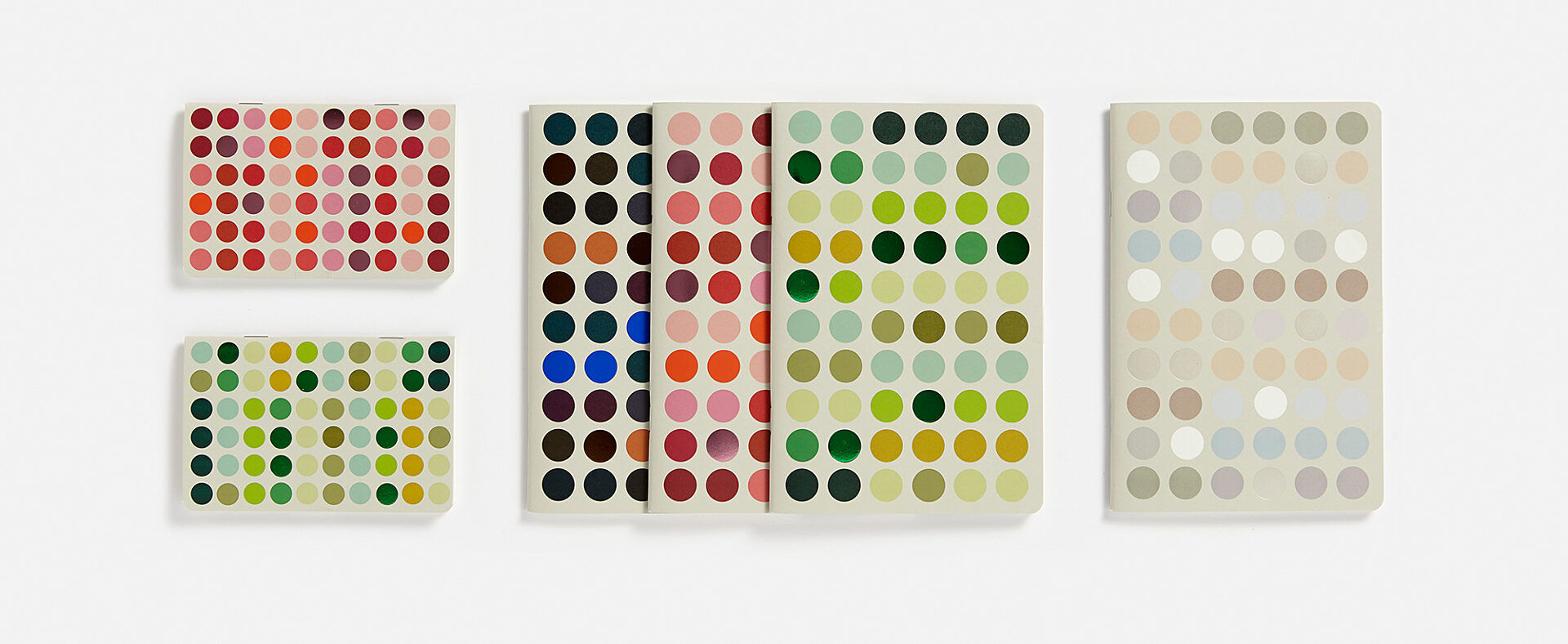 Colour is fun

This notebook series, in two formats, provides four different colours for good cheer. Not only are the colour arrangements attractive, thanks to a clever variation of the printing technology, a second layer can also be perceived.

Whereas most of the dots are applied in offset print, one colour is executed using the hot foil stamping procedure - in bronze, violet, transparent or forest green. These dots are distributed erratically throughout the grid and stand out as a shiny accentuation, depending on one's positioning to it: playful cover design for a cheerful breath of fresh air on otherwise grey desks. Oh happy day...!

You have spotted an exciting notebook and would like to receive more information? You've got a nice idea for a book project, and need our support? You require a non-binding quotation on your favoured print run? We look forward to hearing your questions and comments!
Request a quote