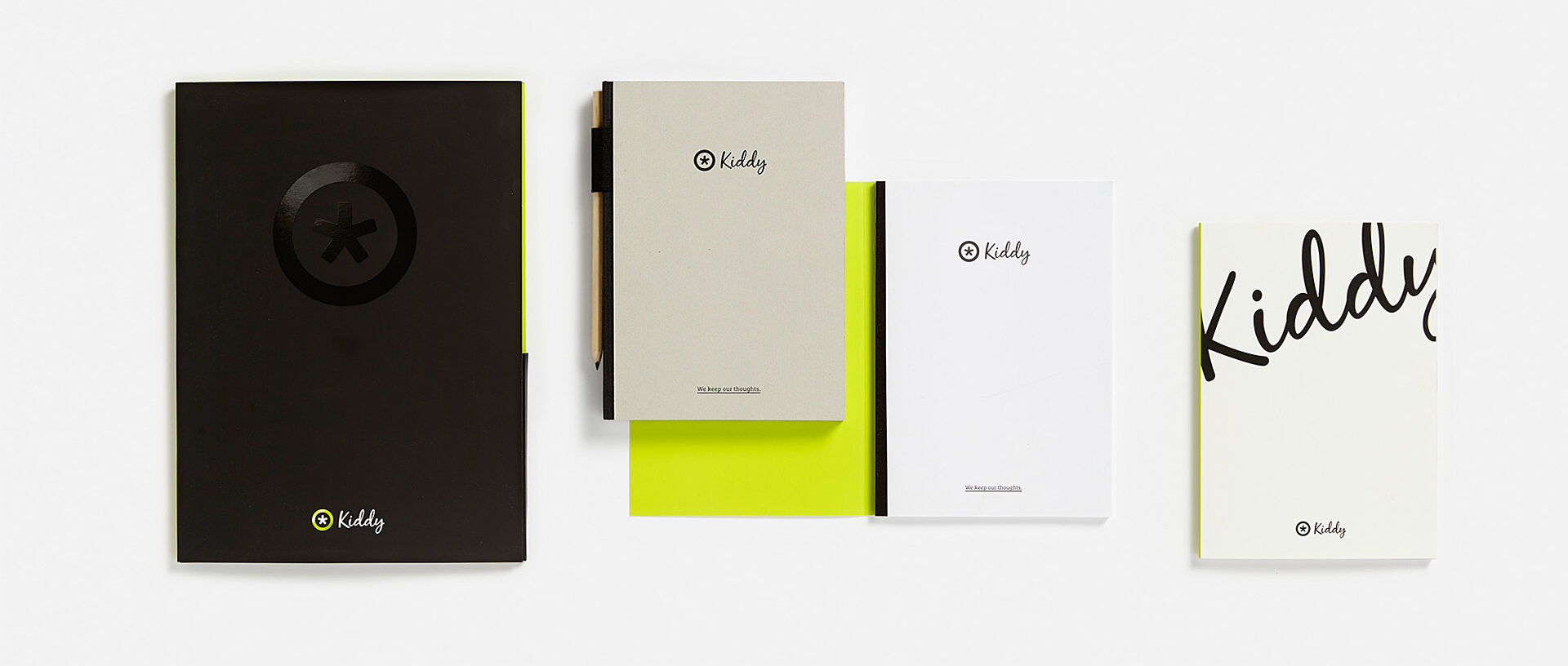 Stationery-Sets: You can have it all!
For those who aren't content with a single product, brandbook produces diverse sets of assorted stationery items, which can be matched perfectly using clever design concepts. Kiddy chose a triple kit. This option includes a Swiss brochure with a soft-touch cover, a practical A4 document folder and an A5 sketchbook with integrated pen or pencil: the ideal combination so one has the right tool for every purpose – all done in the corporate design of the company, of course.
You have spotted an exciting notebook and would like to receive more information? You've got a nice idea for a book project, and need our support? You require a non-binding quotation on your favoured print run? We look forward to hearing your questions and comments!
Request a quote