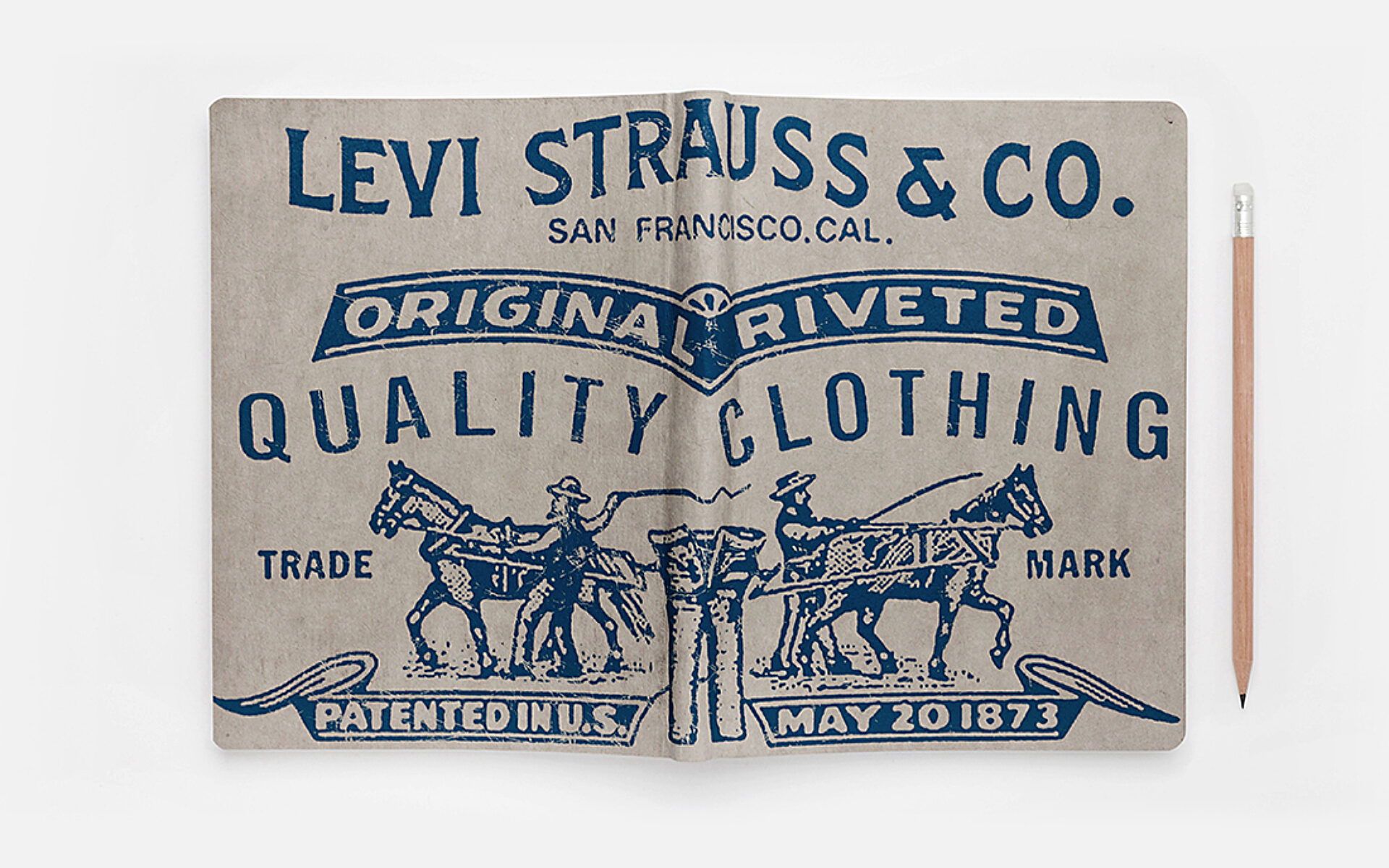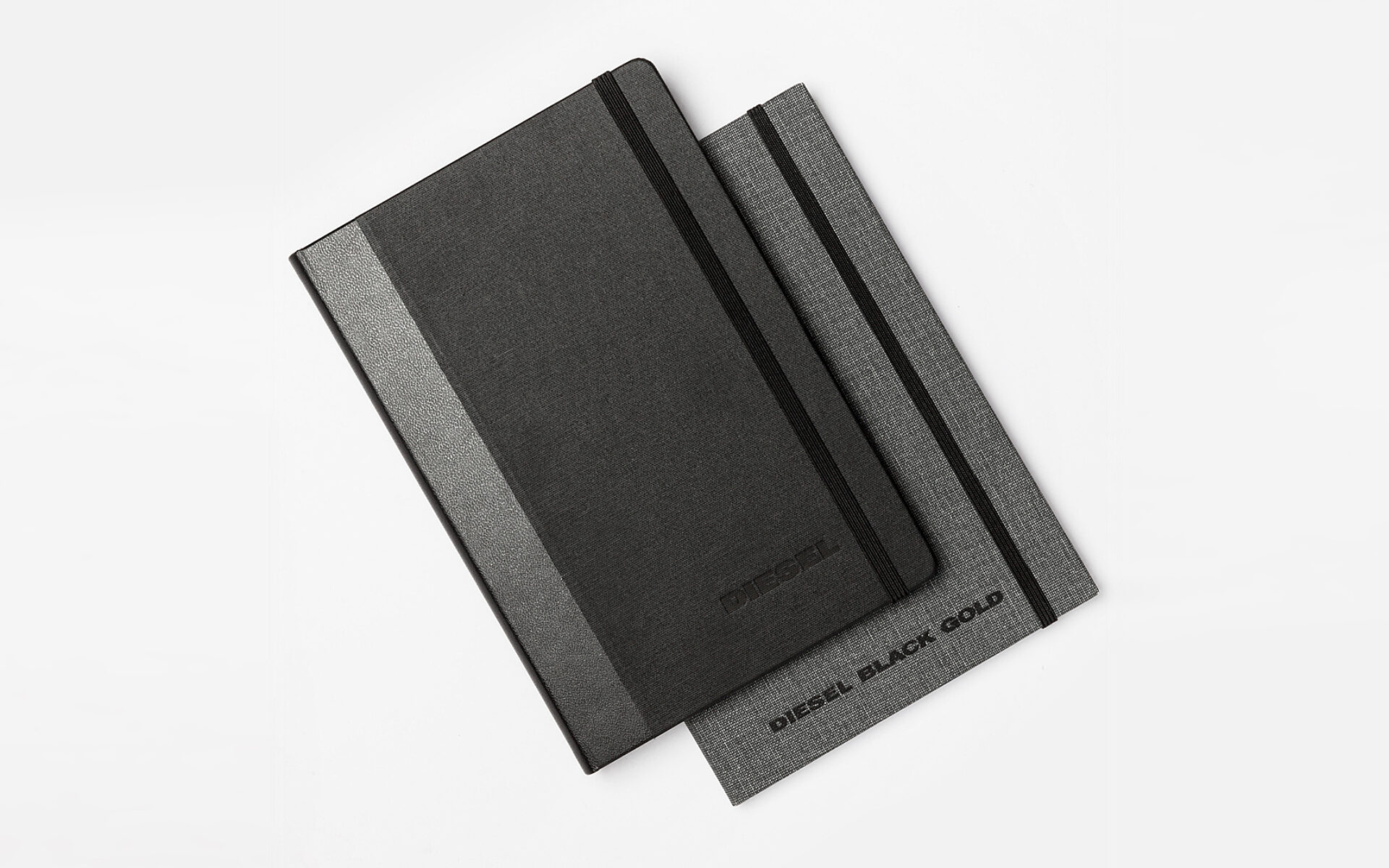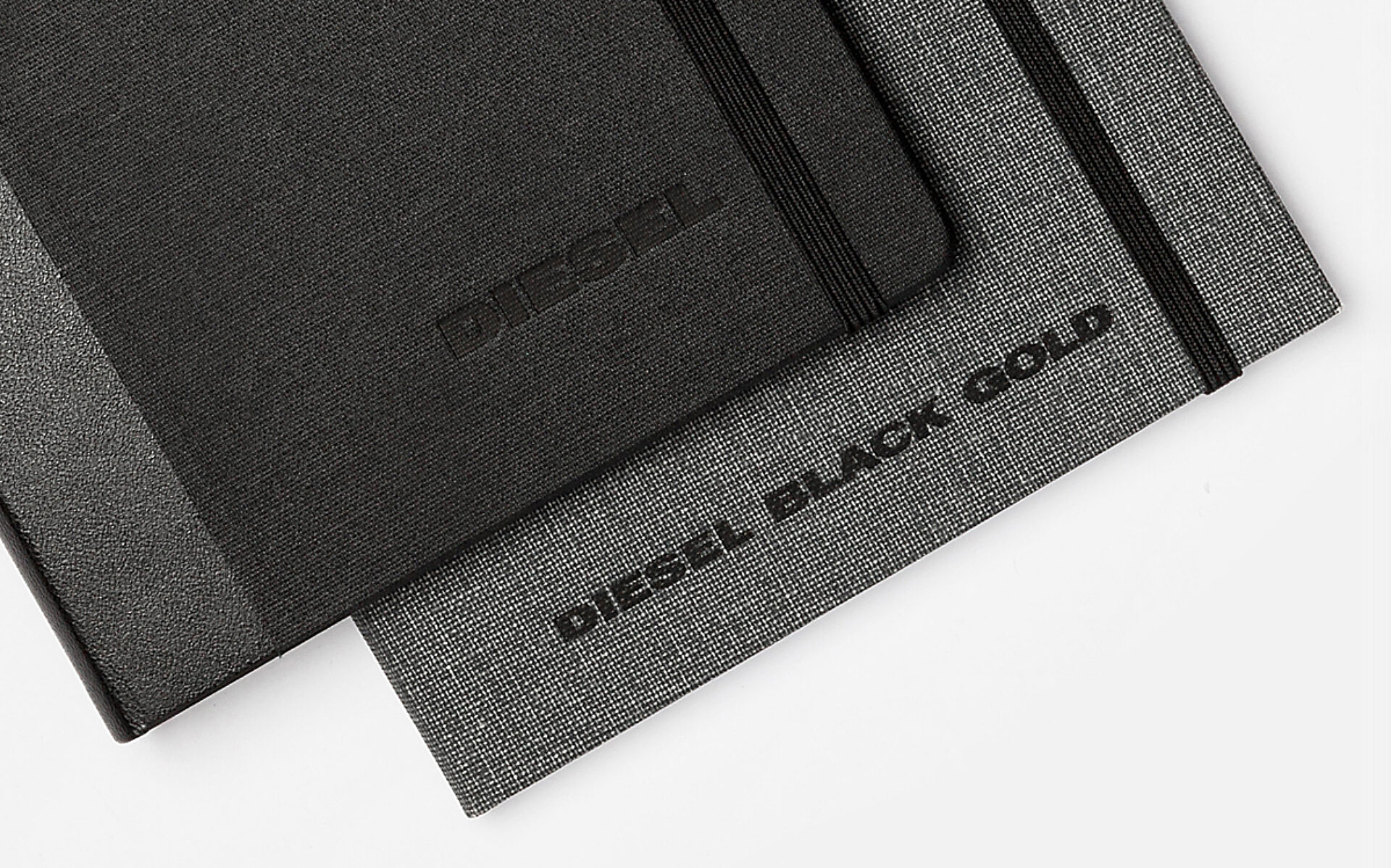 Brand the Book
Levi's is simply the embodiment of jeans. Why? Just think of that little leather-like label on the waistband of your jeans. Even though almost every pair of jeans has one, we automatically think of the Levi's brand. No wonder, after all Levi Strauss was the first to give the famous pants, with the use of rivets from a harness, their characteristic robustness. Consistent with the theme: two horses that try to tear apart a Levi's- Jeans – of course without success. We have chosen this most famous jean's label for the cover of these books. The highlight is that this book cover not only looks like a jean's label, but is also made of the same material. Robust and pleasant to the touch, it is perfectly suited for books.
On the other hand, in the case of more classic linen and half-linen notebooks for Diesel and Diesel Black Gold, we chose buckram-linen. It is similarly robust, but its unpretentious elegance gives it a very unique look.
You have spotted an exciting notebook and would like to receive more information? You've got a nice idea for a book project, and need our support? You require a non-binding quotation on your favoured print run? We look forward to hearing your questions and comments!
Request a quote