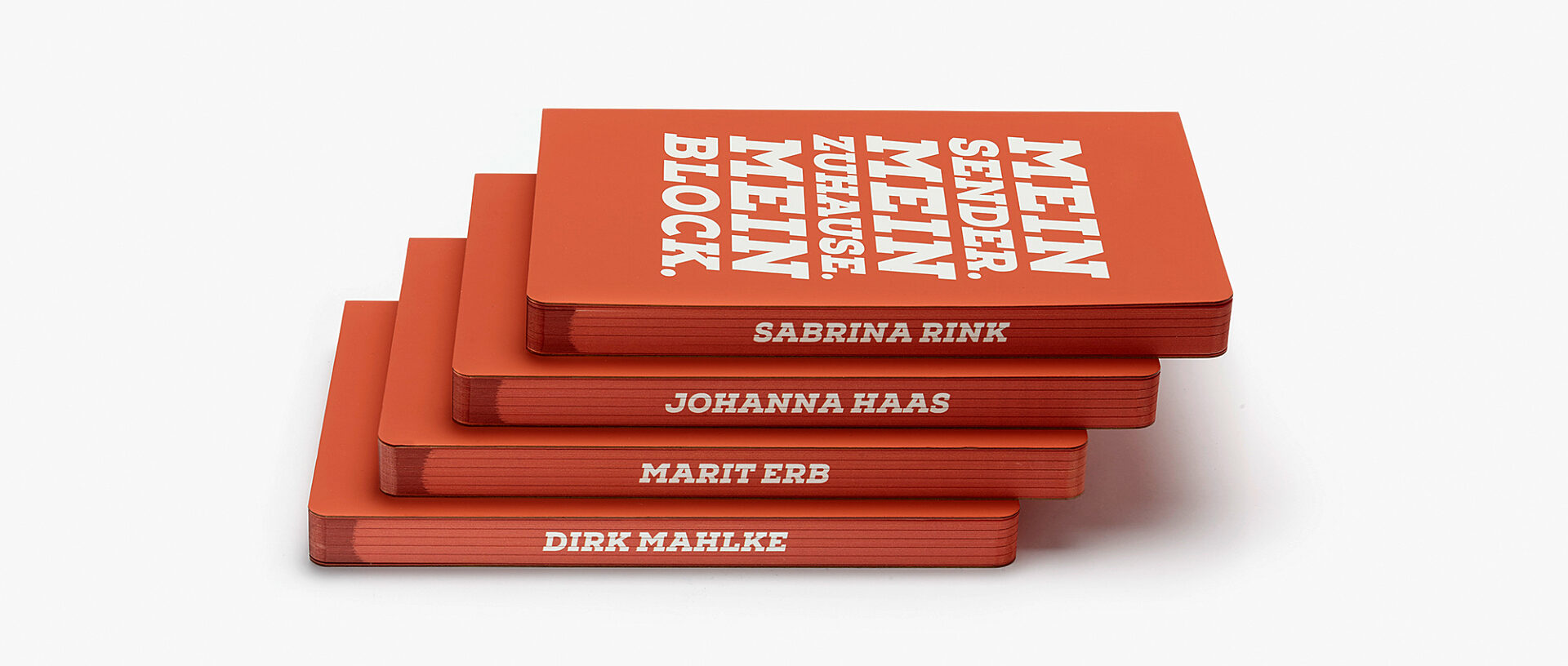 100% tailored to the recipient

One's optimal sense of feeling connected with one's company is when one is personally addressed by one's employer: Kabel 1 earnestly considered this basic principle and produced a notebook that not only entertains its employees with a fun facts series, but also directly addresses the topic of identity by using their own names, which were applied as motifs to the fore-edge of the book block.

This wasn't just any notebook, but "My transmitter. My home. My block."!

You have spotted an exciting notebook and would like to receive more information? You've got a nice idea for a book project, and need our support? You require a non-binding quotation on your favoured print run? We look forward to hearing your questions and comments!
Request a quote