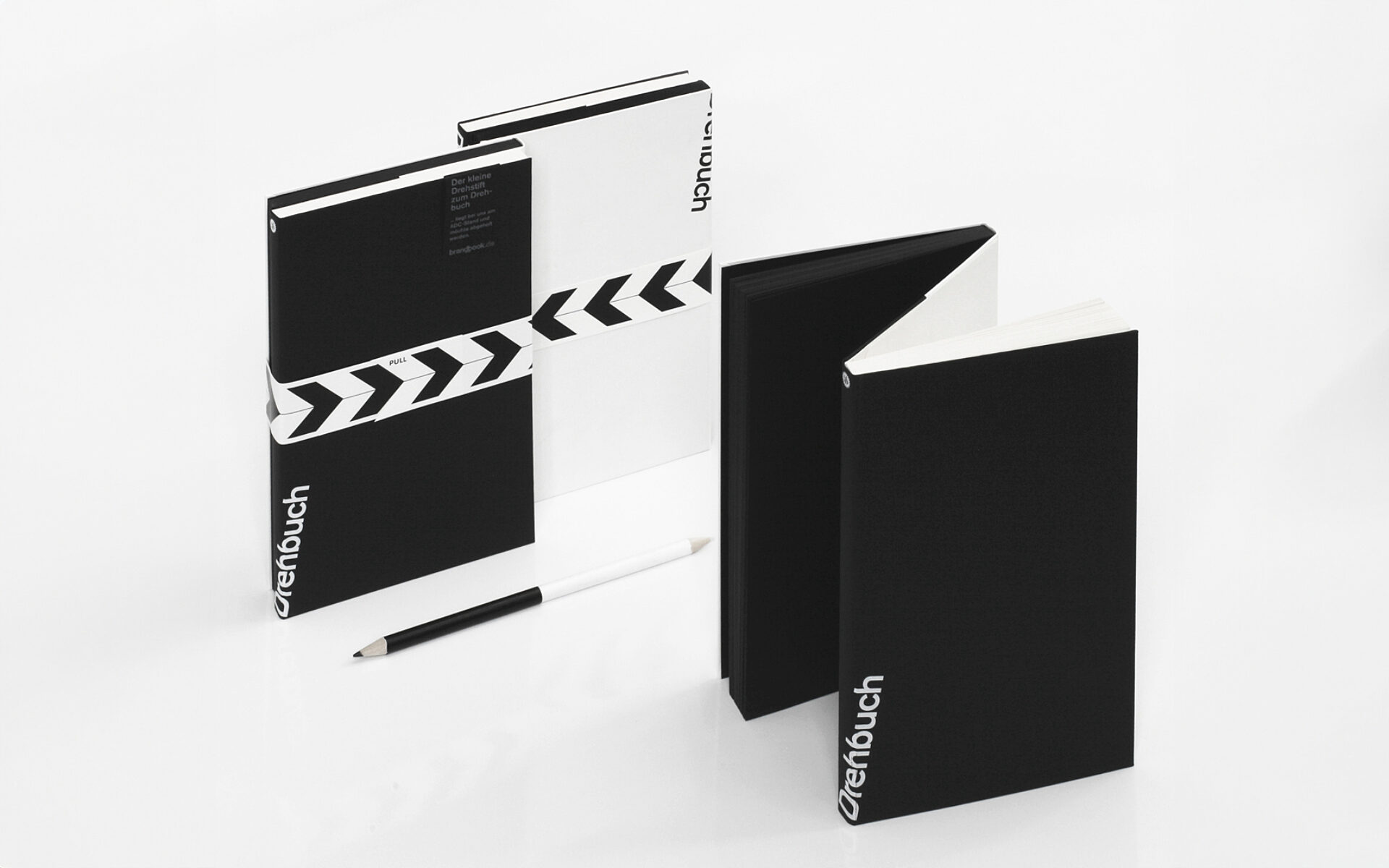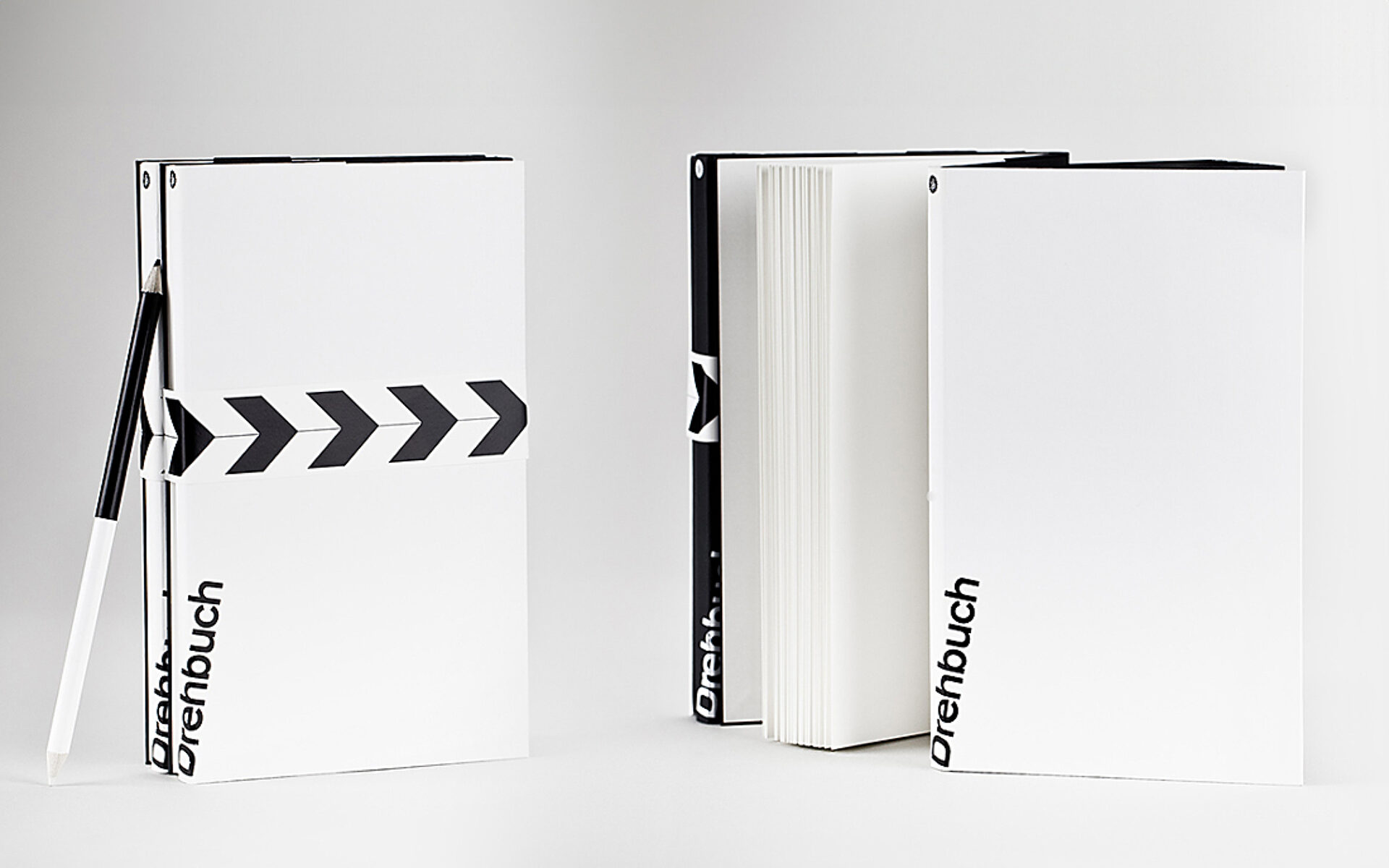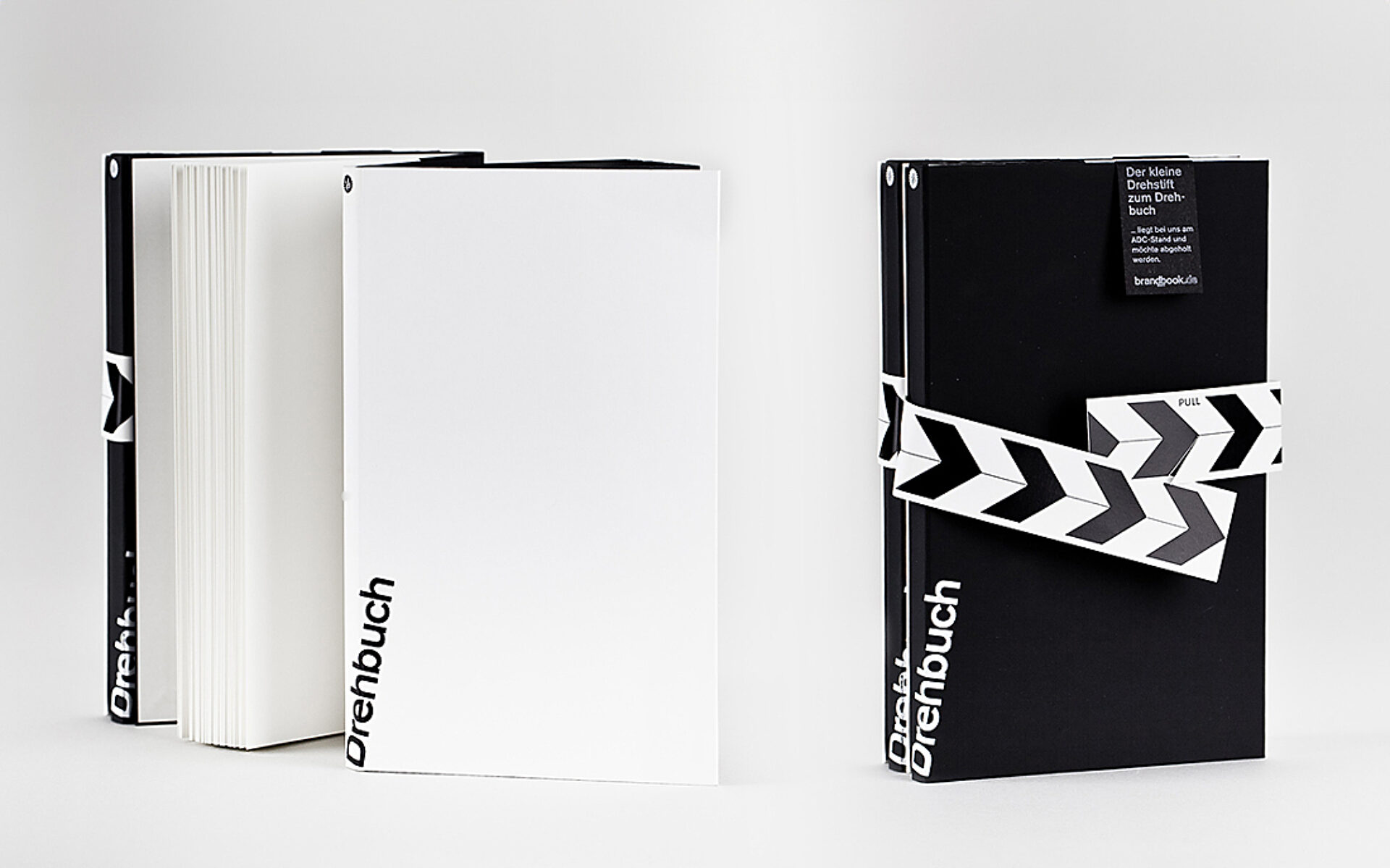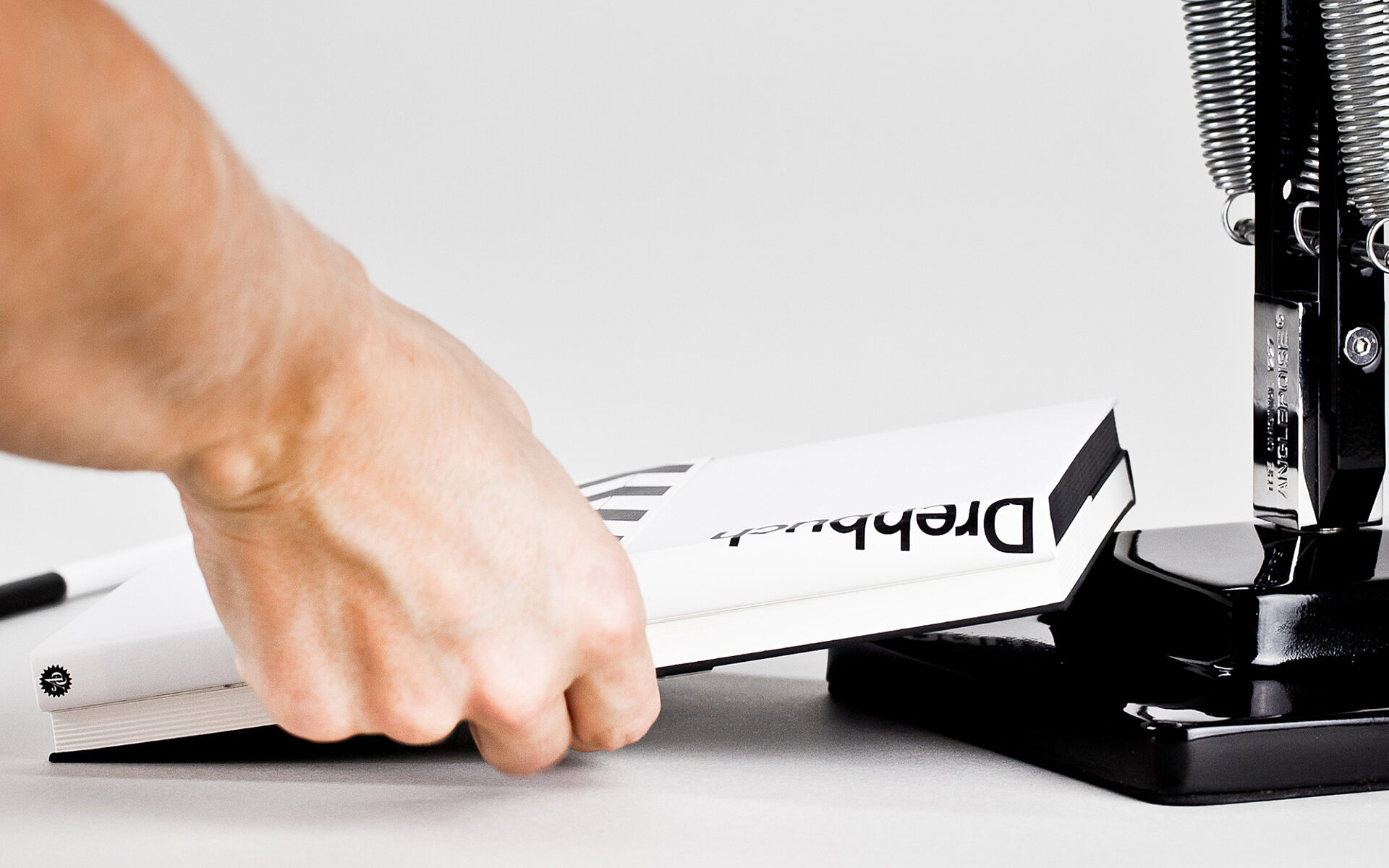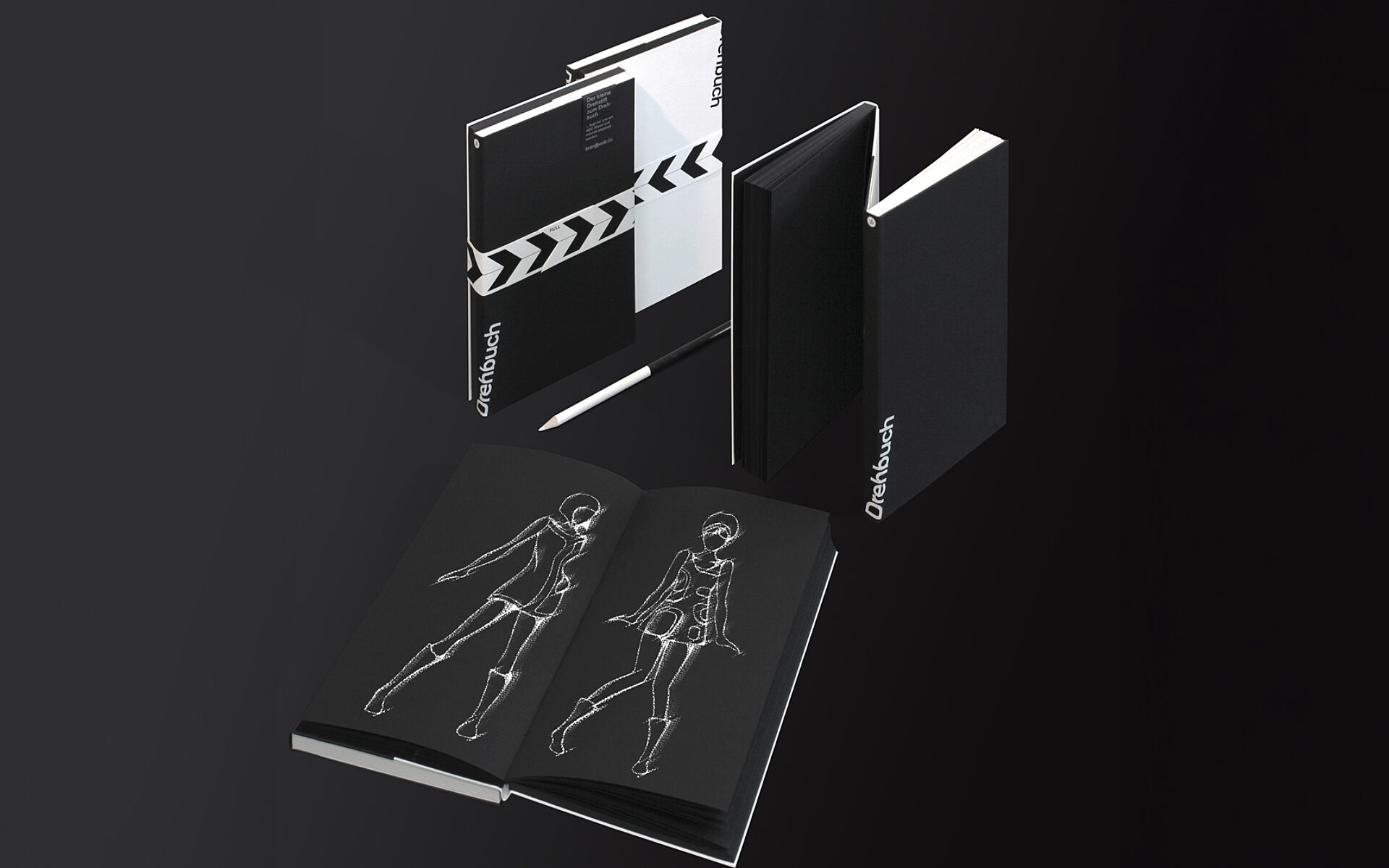 Black Pages – White Pages: The 'Drehbuch' for the Art Directors Club
The 'Drehbuch' that we produced for the jury and award-winners of the ADC Festival in Frankfurt, combines unusual and innovative design with crafty and lavish workmanship. It consists of a black and white book block, the binding is constructed like a Z – so the paper fits any mood.
And the cherry on top: the reversable pen. This custom-made product writes in white ink on one side, and in black ink on the other side. For all of you who prefer clear contrasts to the exorbitant and vague color chaos. The jury of Red Dot Design Award also thought this was genius. * 'Drehbuch' has a double meaning in German and is a play on words; meaning both "script" and "flip, or reversible book".
You have spotted an exciting notebook and would like to receive more information? You've got a nice idea for a book project, and need our support? You require a non-binding quotation on your favoured print run? We look forward to hearing your questions and comments!
Request a quote