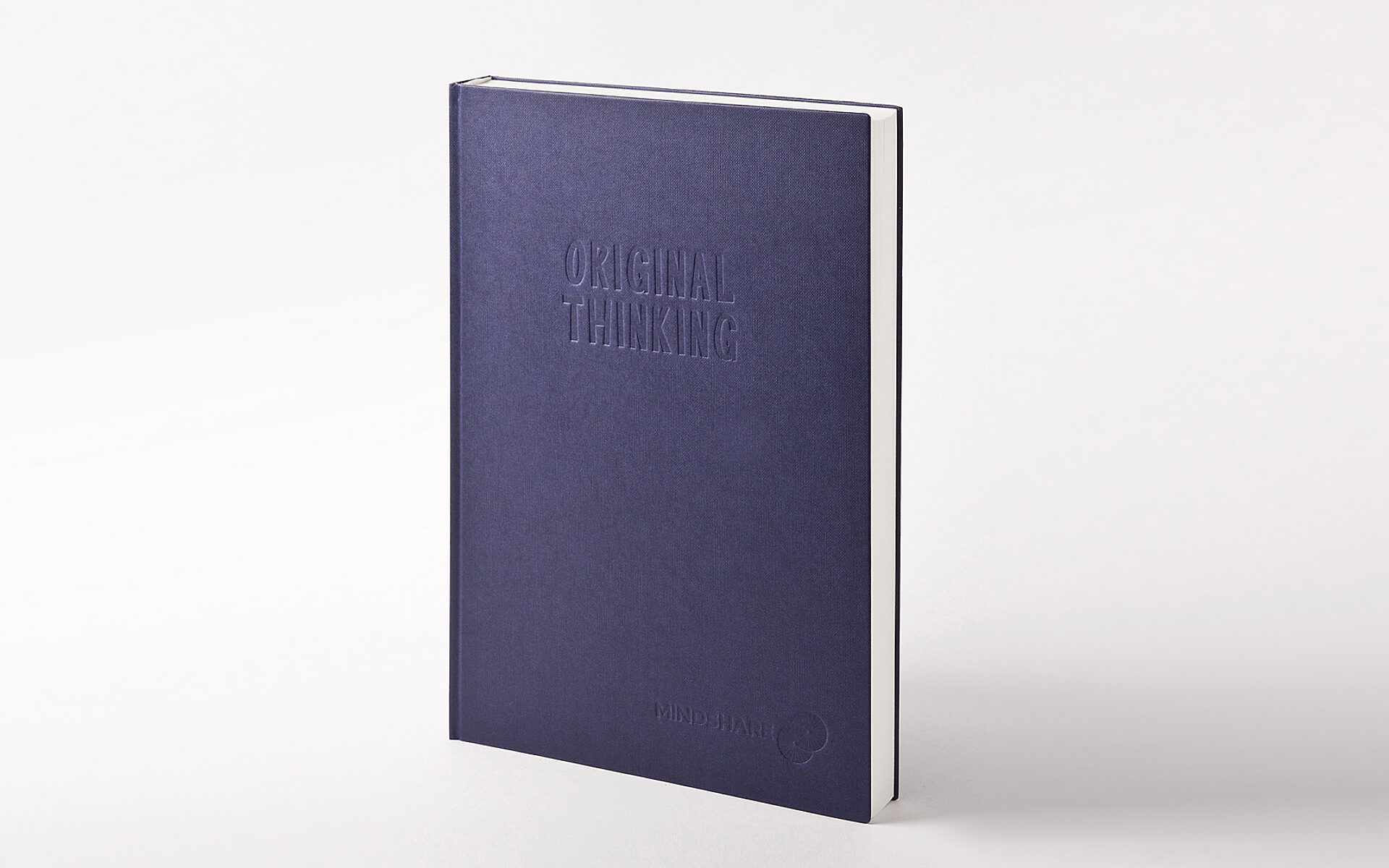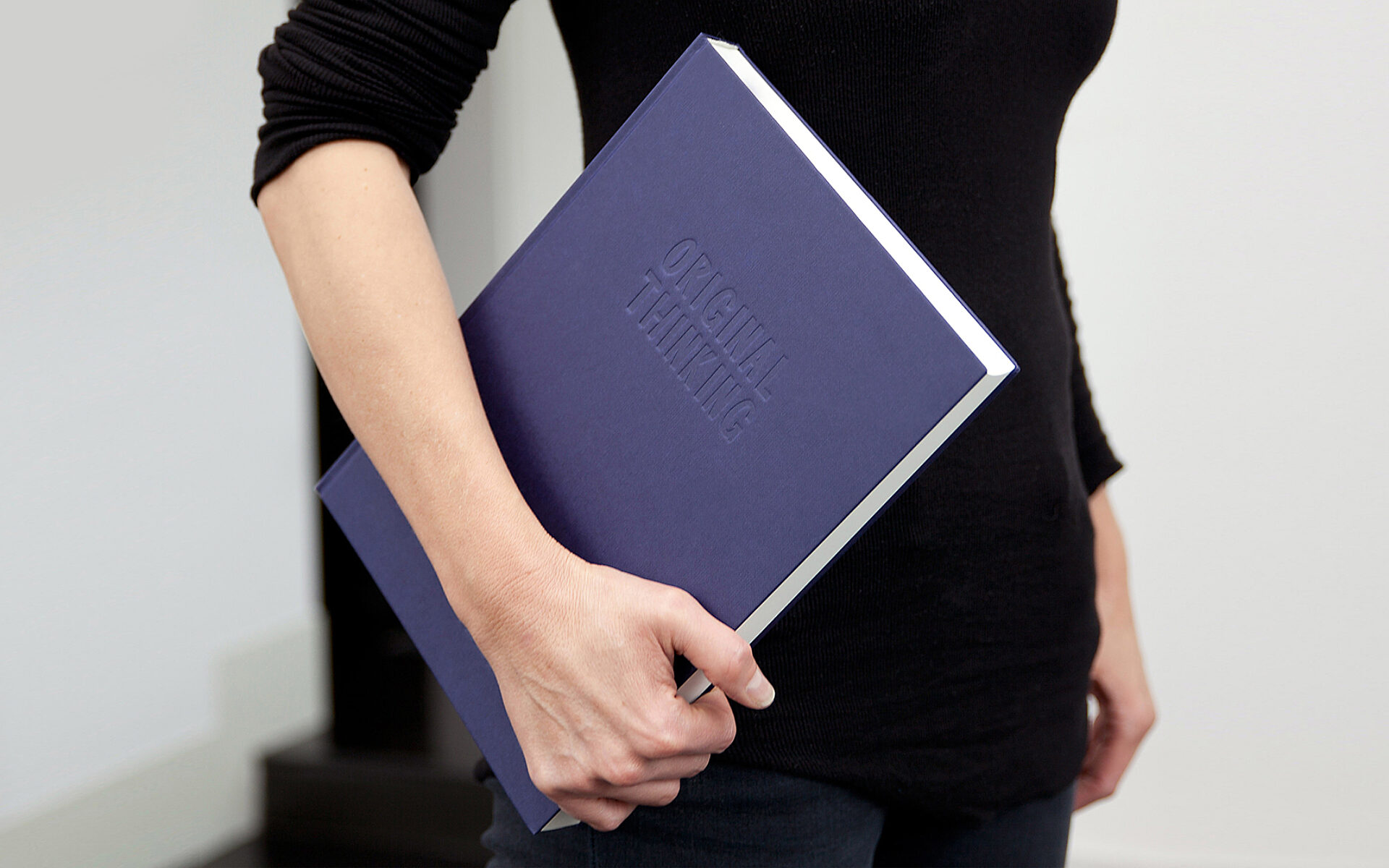 For the Mega Productive
This notebook is certainly one of the largest and most robust that we have ever made. The client: The Frankfurt media agency mindshare. The color of the cover exactly matches the violet color of the corporate design. brandbook found the exact-matching fine paper and debossed the logo. Simple and noble – and especially enough space for megalomaniacal intellectual games and excessive drawing experiments.
You have spotted an exciting notebook and would like to receive more information? You've got a nice idea for a book project, and need our support? You require a non-binding quotation on your favoured print run? We look forward to hearing your questions and comments!
Request a quote