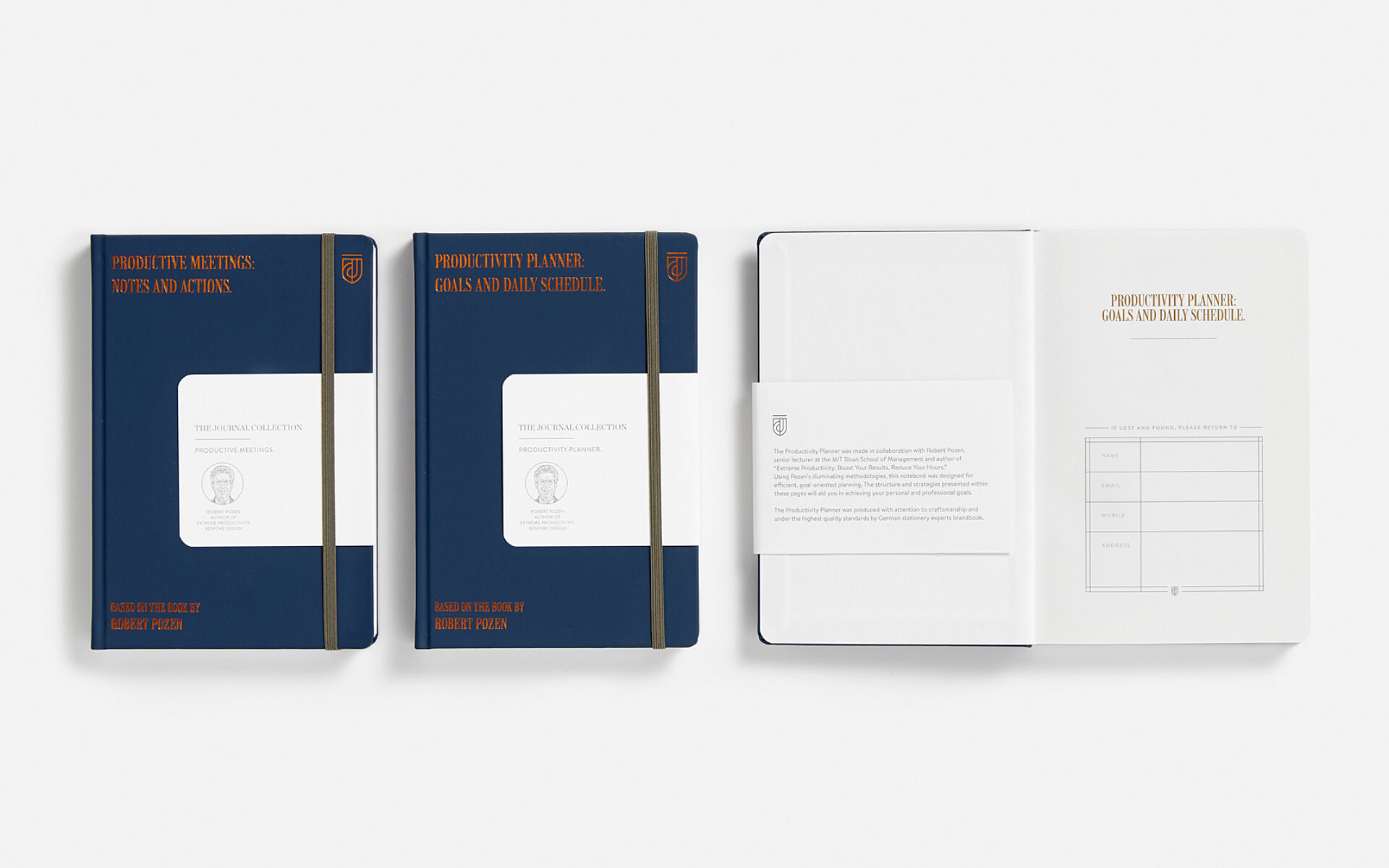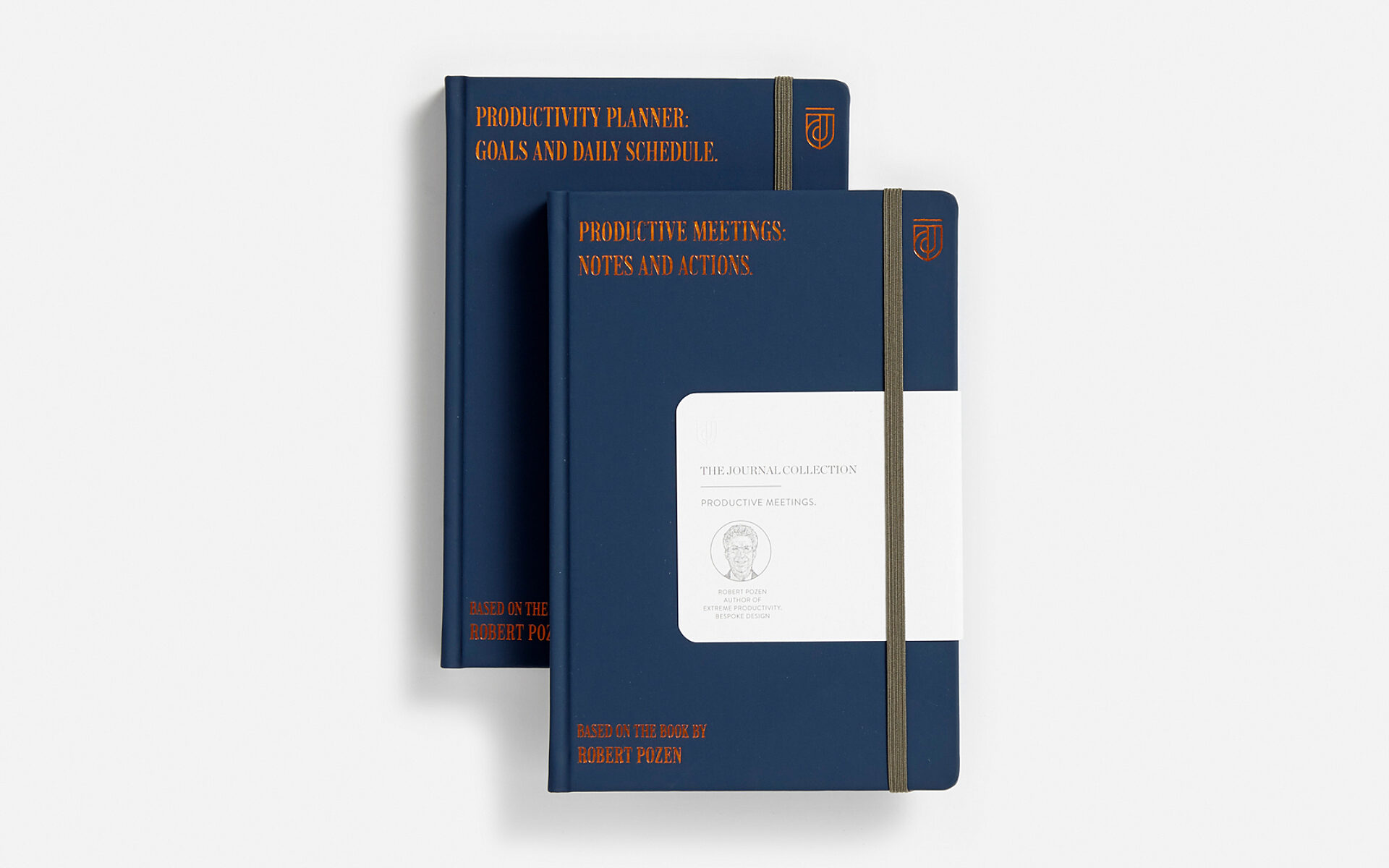 The Wall Street Journal Notebook Collection
The Management Planners are based on Robert Pozen's book "Extreme Productivity" - a kind of guidebook to "Getting Things Done" for managers. One of the notebooks is dedicated to the topic "Productive Meetings - Notes and Actions." It has separate columns for different subject-matters, decisions made, next steps, and the respective responsible persons. One page is provided for short meetings, and a page spread for long meetings. In the foreword, Robert Pozen addresses the user directly with valuable tips for effective meetings, as well as ten general suggestions to increase one's own productivity.
The second notebook called "Productivity Planner - Goals and Daily Schedule" is meant to be an innovative GTD planner. The section "Goals Setting" will take your personal and job-related goals, while the "Daily Schedule" is built like a calendar with one week on four pages.
You have spotted an exciting notebook and would like to receive more information? You've got a nice idea for a book project, and need our support? You require a non-binding quotation on your favoured print run? We look forward to hearing your questions and comments!
Request a quote