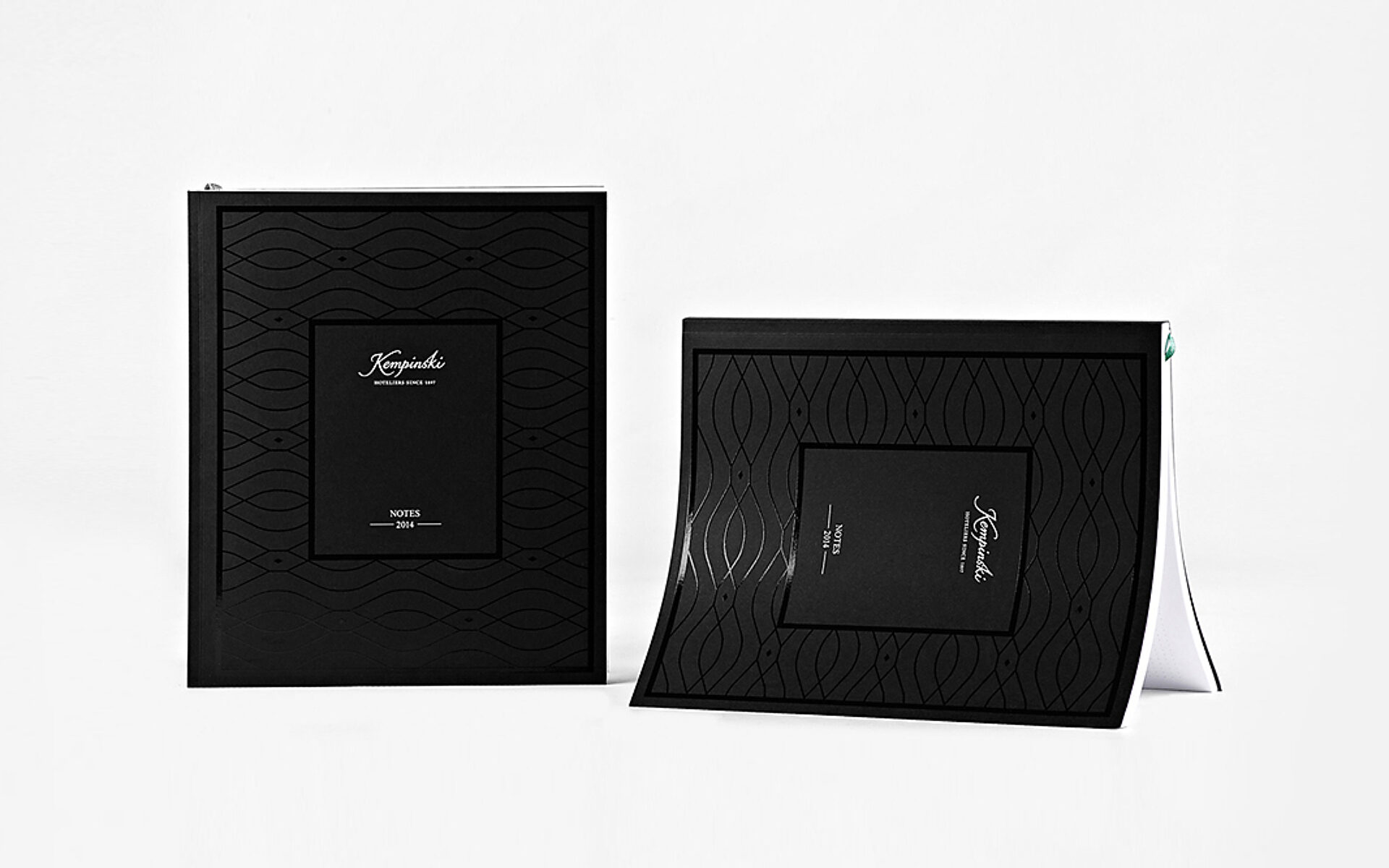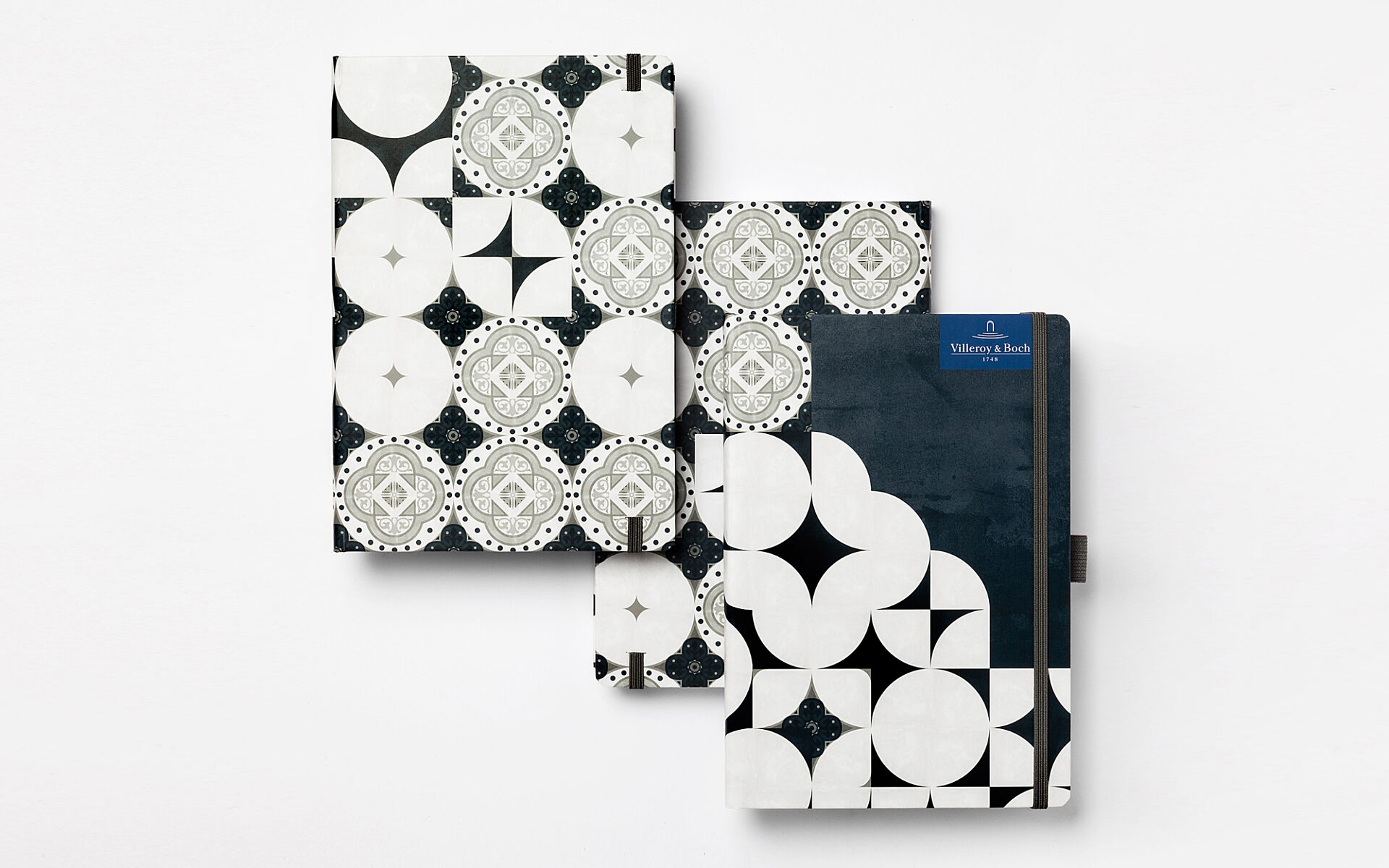 The Ornament is Back
Playful, extravagant or elegant – the ornament is one of the first artistic forms of expression and back in trend again today: The soft contours of the pattern on the matte-black Kempinski notebook, on the other hand, look great in their reduced elegance with their fine lineature accomplished through a glossy UV coating. The cover design of Villeroy & Boch pays hommage to playful tile mosaiks with its oriental-looking arabesks. Ornament just doesn't equal ornament.
You have spotted an exciting notebook and would like to receive more information? You've got a nice idea for a book project, and need our support? You require a non-binding quotation on your favoured print run? We look forward to hearing your questions and comments!
Request a quote