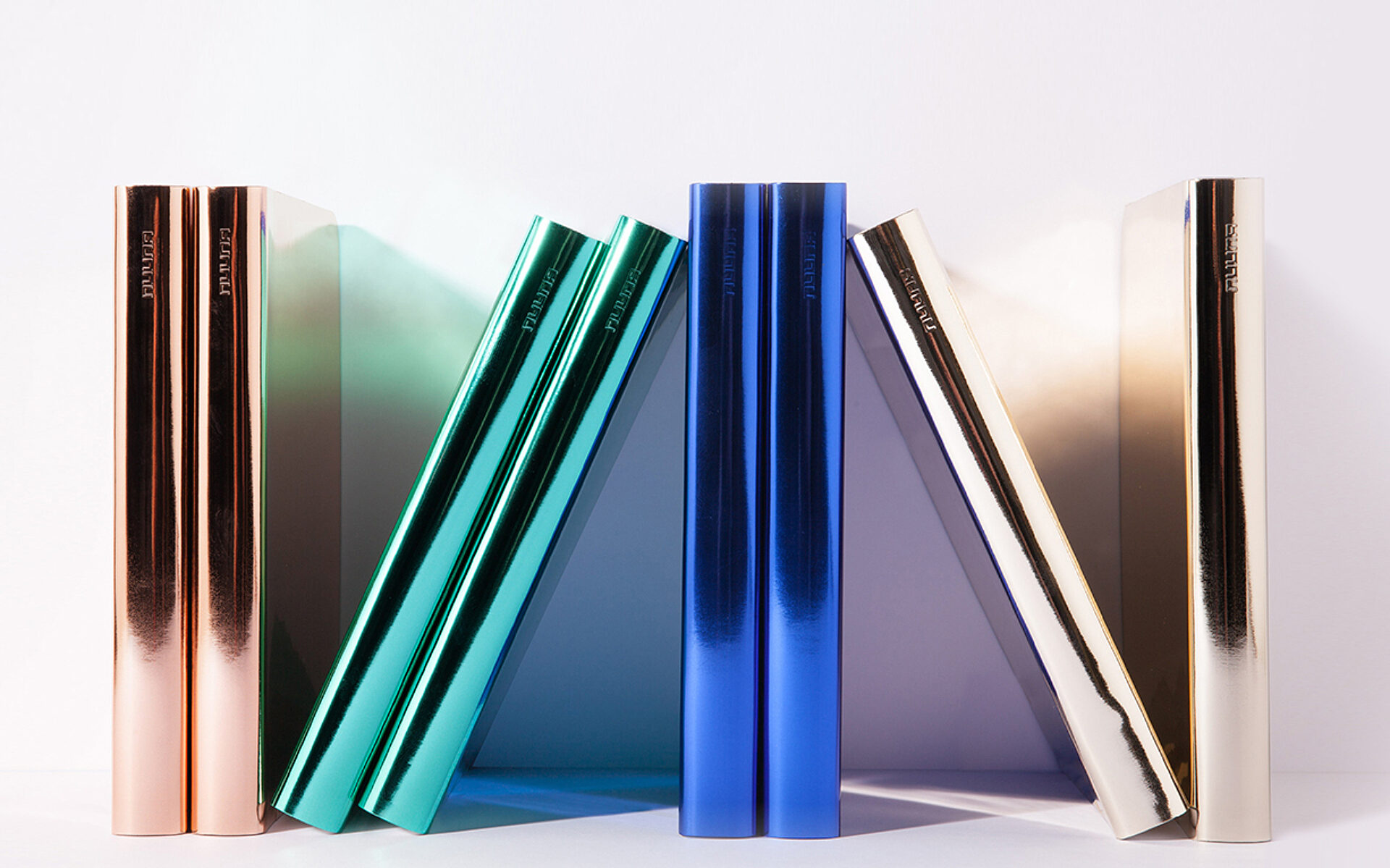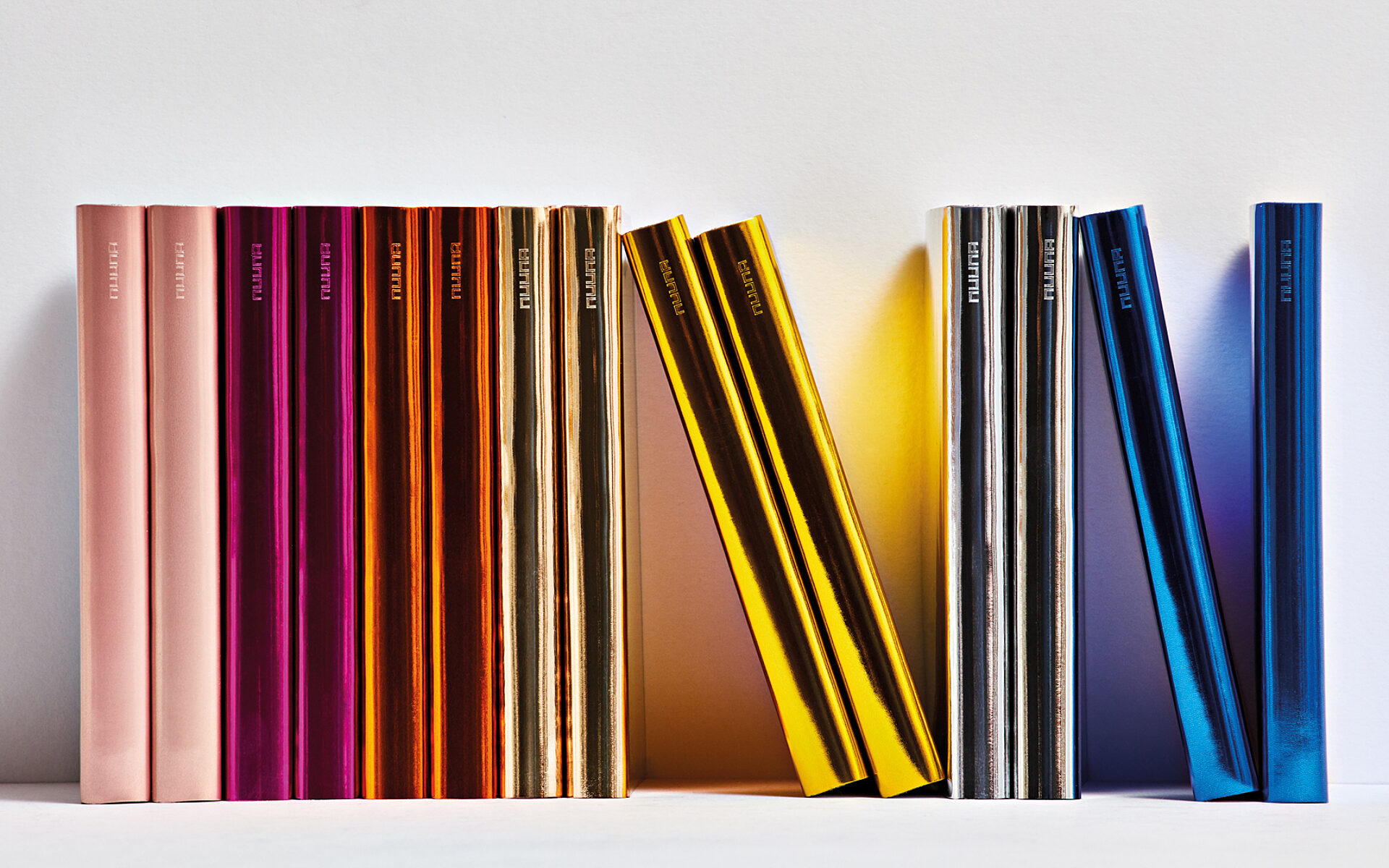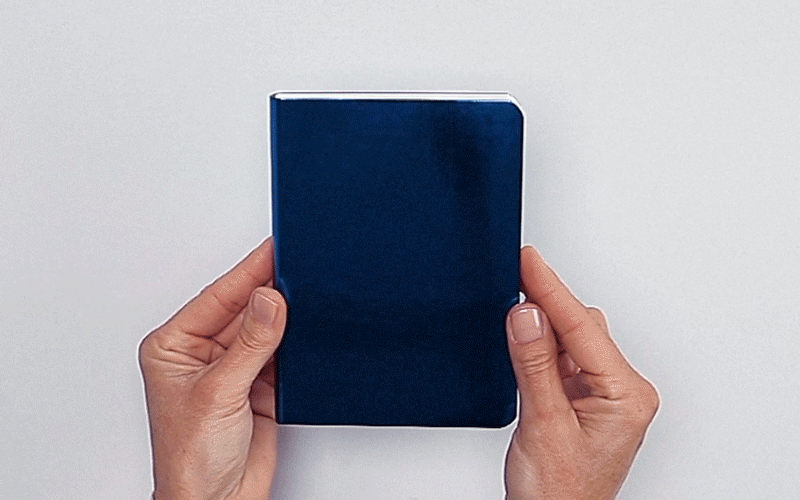 Notebooks for the Catwalk
If you want to go posh, then do it right: the Shiny Starlets of our nuuna collection have already been spotted as accessories on different catwalks. They are available in the metallic trend colors: copper, blue, gold and turquoise. And the best effect is: your own reflection is mirrored in the surface. The only question is: Will my notebook steal my bag the show? Outer material: artificial leather with metallic foil from Italy. Interior: Munken premium paper from Sweden. For your individual version of this look, click here for extra posh cover material.
You have spotted an exciting notebook and would like to receive more information? You've got a nice idea for a book project, and need our support? You require a non-binding quotation on your favoured print run? We look forward to hearing your questions and comments!
Request a quote