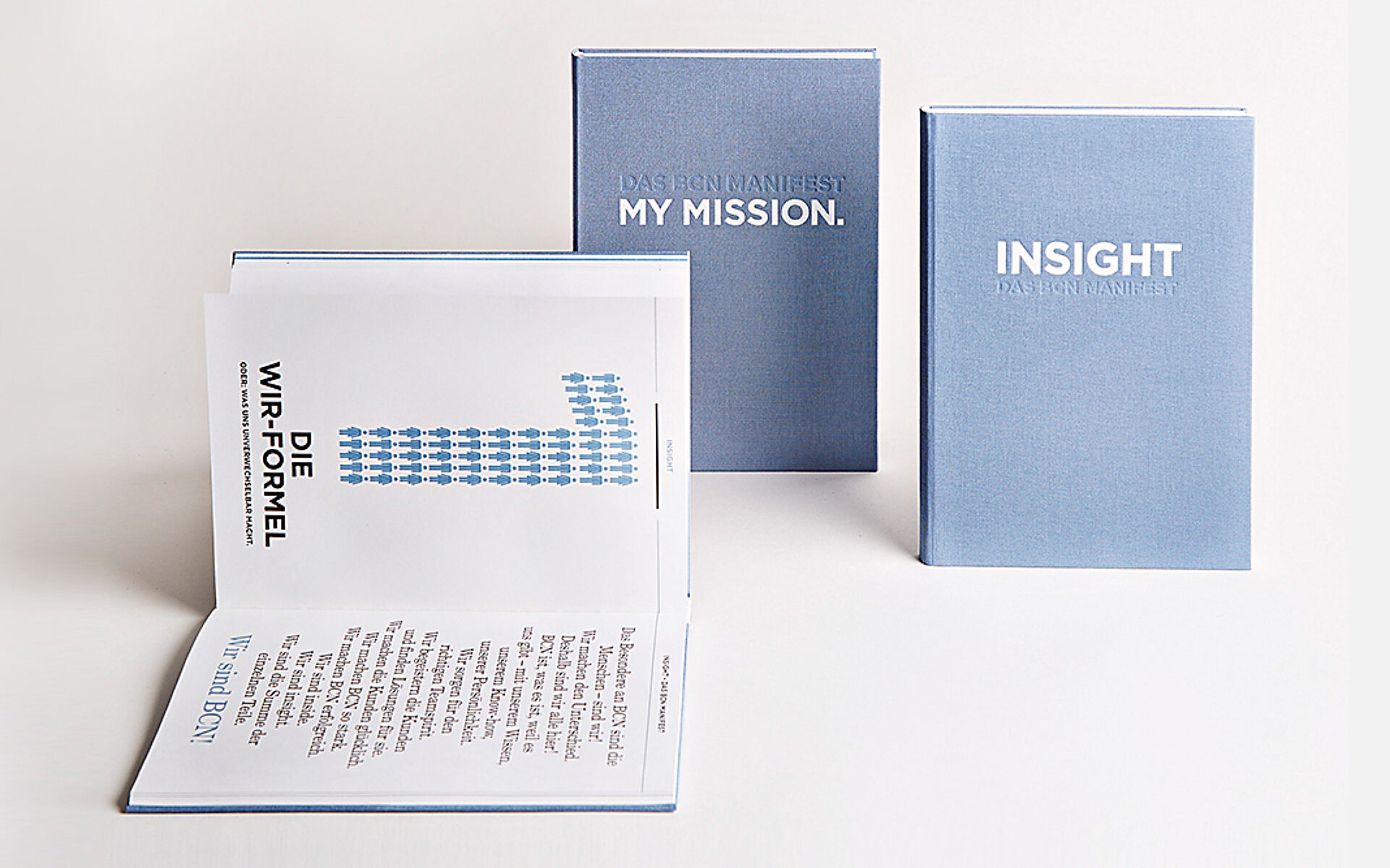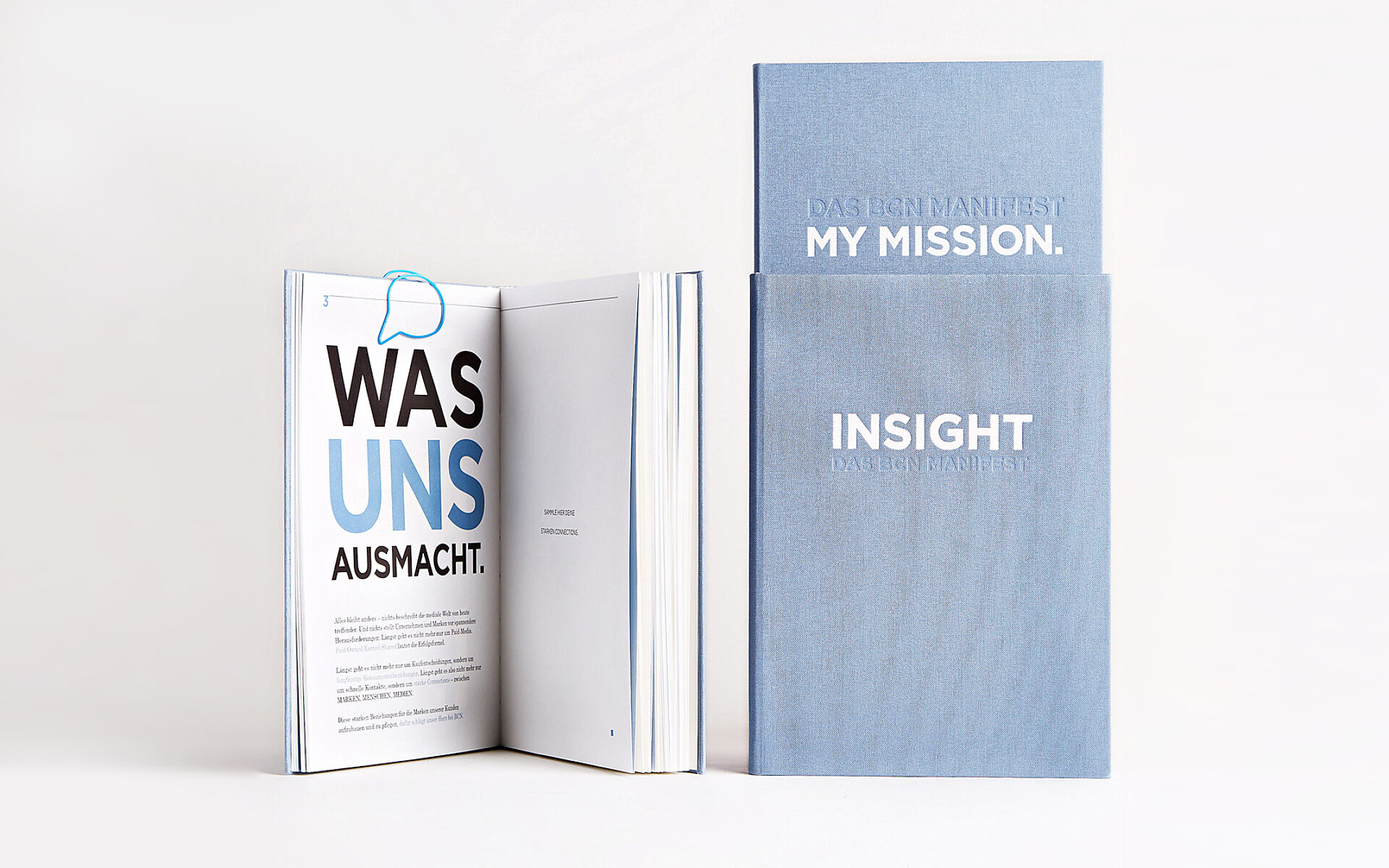 Recruit New Employees
Good employees are in greatly in great demand. This can be seen by the fact that more and more businesses are looking for the best candidates at recruitment fairs and campus days. However, how does one present the available career chances for the newcomers in the best light? We recommend a notebook with the company profile that shows the potential applicant in black and white why it would be worthwhile to join this company.
Germany's largest magazine marketer, BCN, took this advice to heart and declared the notebook as its manifest: as the embossing on the cover announces, the interior of the book offers an elaborately complex insight into the company's philosophy. The ultimate teaser!
You have spotted an exciting notebook and would like to receive more information? You've got a nice idea for a book project, and need our support? You require a non-binding quotation on your favoured print run? We look forward to hearing your questions and comments!
Request a quote