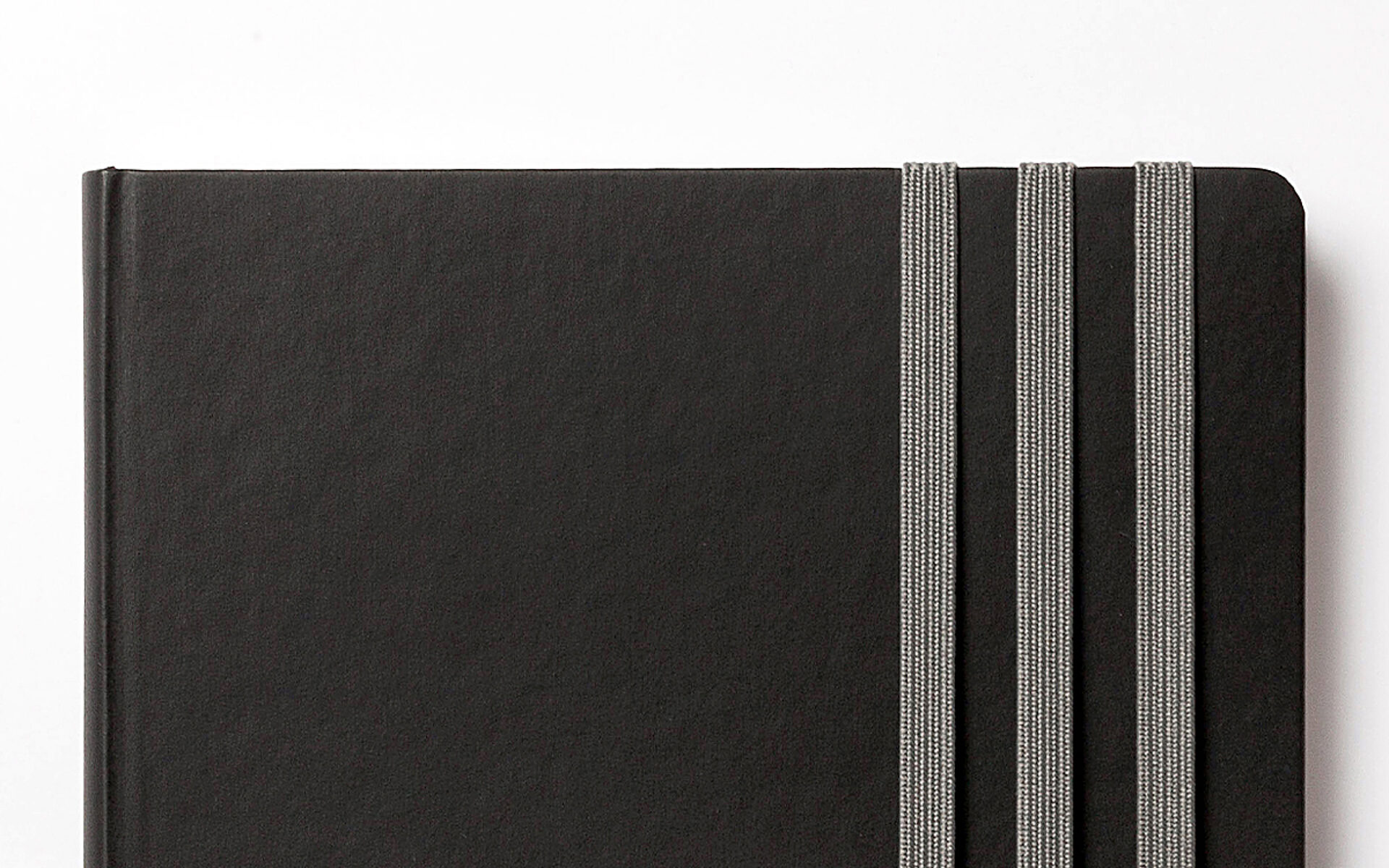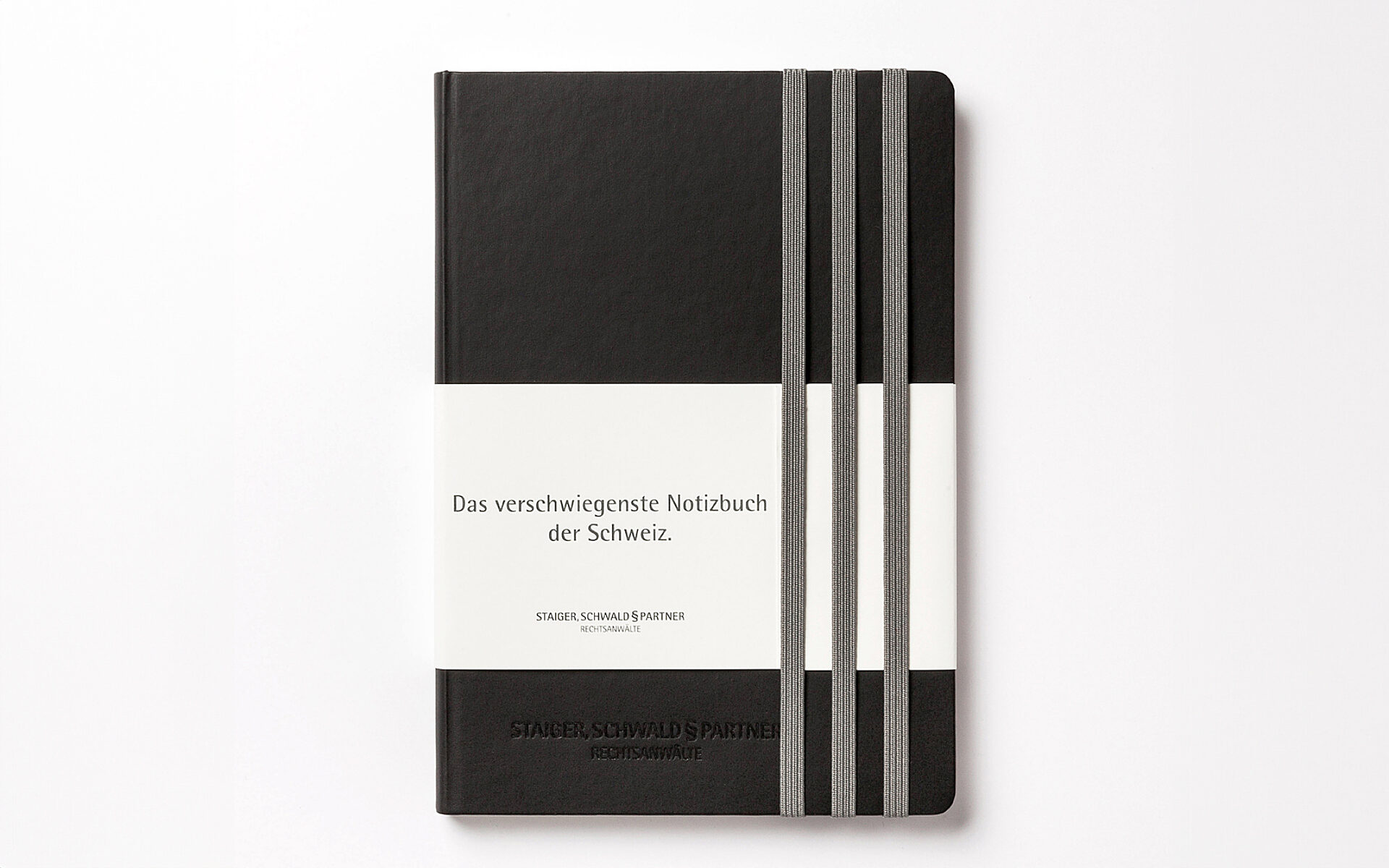 Psssssst! Confidential Notes
Good books aren't only the perfect place for great ideas, but also have some of their own. The concept of the edition that we developed for the Attorneys at Law, Staiger, Schwald & Partner is simple and convincing at the same time. With three textile rubber bands, this slender notebook is not secured once or twice but three times and gets to the heart of discretion perfectly.
You have spotted an exciting notebook and would like to receive more information? You've got a nice idea for a book project, and need our support? You require a non-binding quotation on your favoured print run? We look forward to hearing your questions and comments!
Request a quote