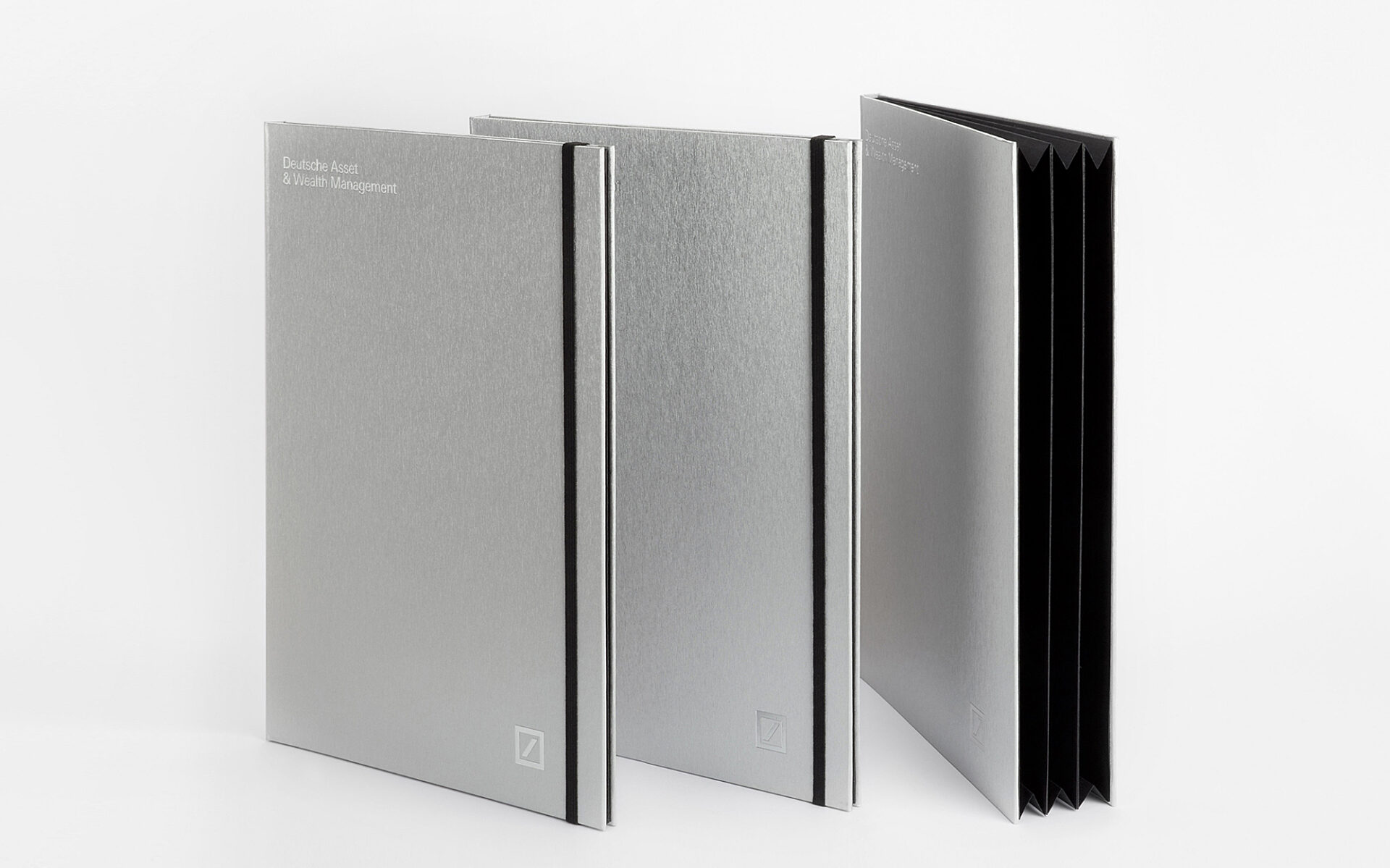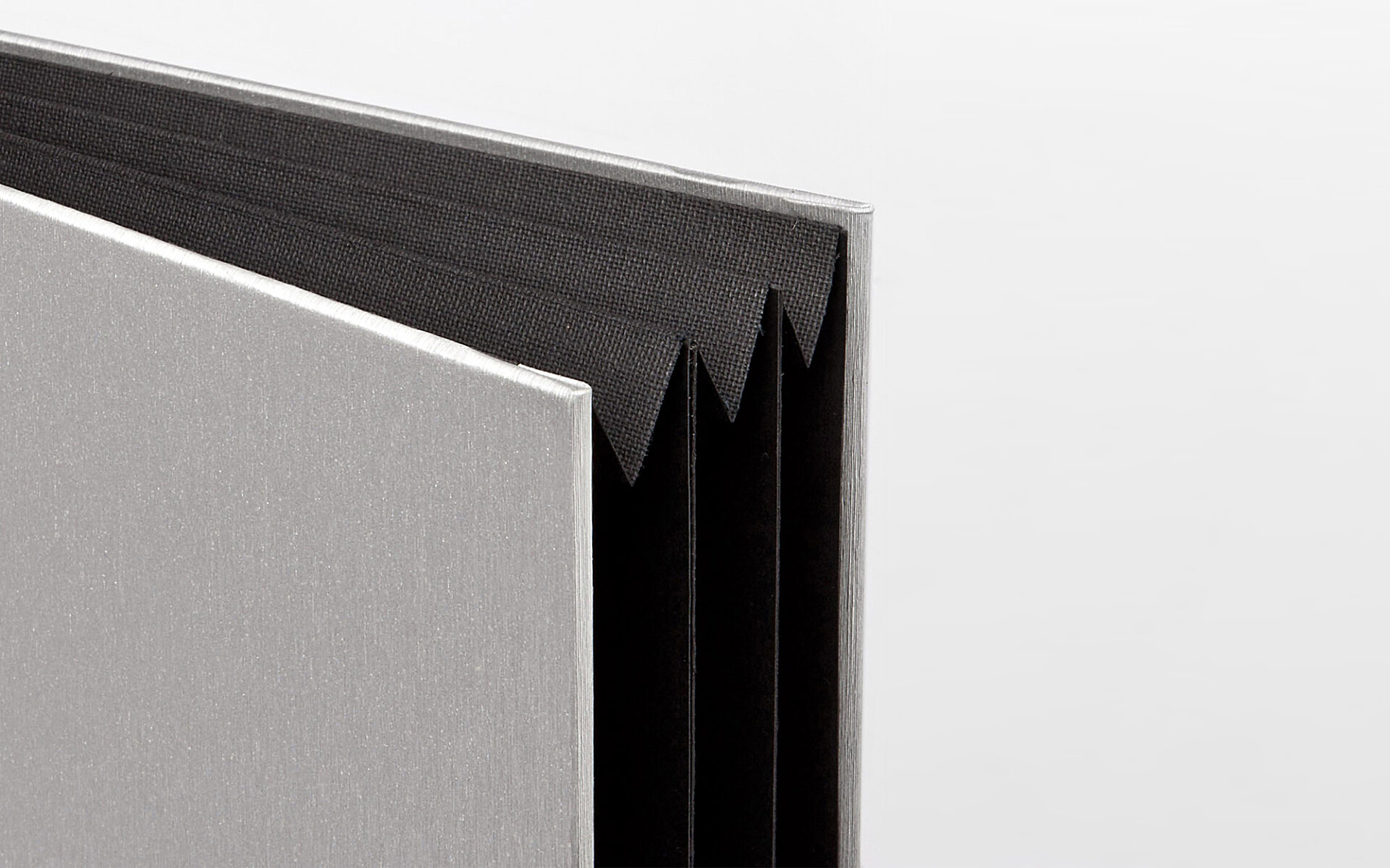 High-End Document Folders
During business meetings, conferences and meetings with customers not only are is there tons of information exchanged that absolutely has to be written down and recorded in notebooks – all kinds of highly important paperwork is also accumulatedaccumulates. We produce high-end document folders in order to adequately store all these papers. The fanned pockets of black fine paper offer enough room and organizing potential for every chaotic paper situation.
And, as a bound book, the cover can be decorated individually. The modern, luxurious- look of this folder is a result of the silver finish and a high-quality metallic embossing. It is a perfect fit for the Deutsche Bank – and it looks good even next to a notebook or tablet. We also believe that the combination of the black folds and the silver surface is somewhat reminiscent of the aesthetic of a large format or view camera.
You have spotted an exciting notebook and would like to receive more information? You've got a nice idea for a book project, and need our support? You require a non-binding quotation on your favoured print run? We look forward to hearing your questions and comments!
Request a quote