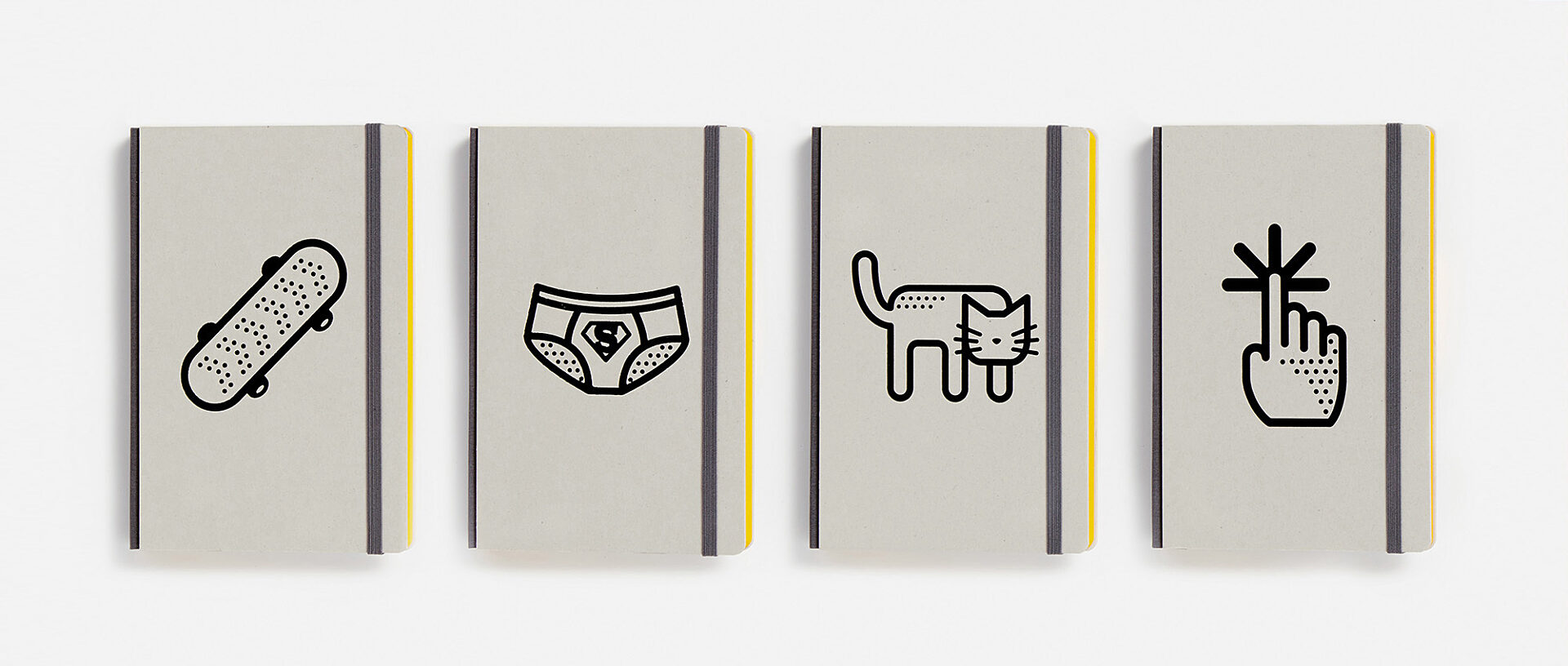 Happy Icons

The fact that the first sketchbook we produced for the Amsterdam University of Applied Sciences has become such a success story is hardly surprising. The A5 hard cover, made from high-quality recycled premium grey cardboard with a smart workbook aesthetic and vector illustration, ensures a casual look and is the perfect tool for university life.

It's not without reason that the book concept has now been continued and produced by brandbook as a series. After all, the various icons with their striking black lines are real eye-catchers. What's more, one can never have enough notebooks for the whole time that one is bombarded with study input.


You have spotted an exciting notebook and would like to receive more information? You've got a nice idea for a book project, and need our support? You require a non-binding quotation on your favoured print run? We look forward to hearing your questions and comments!
Request a quote