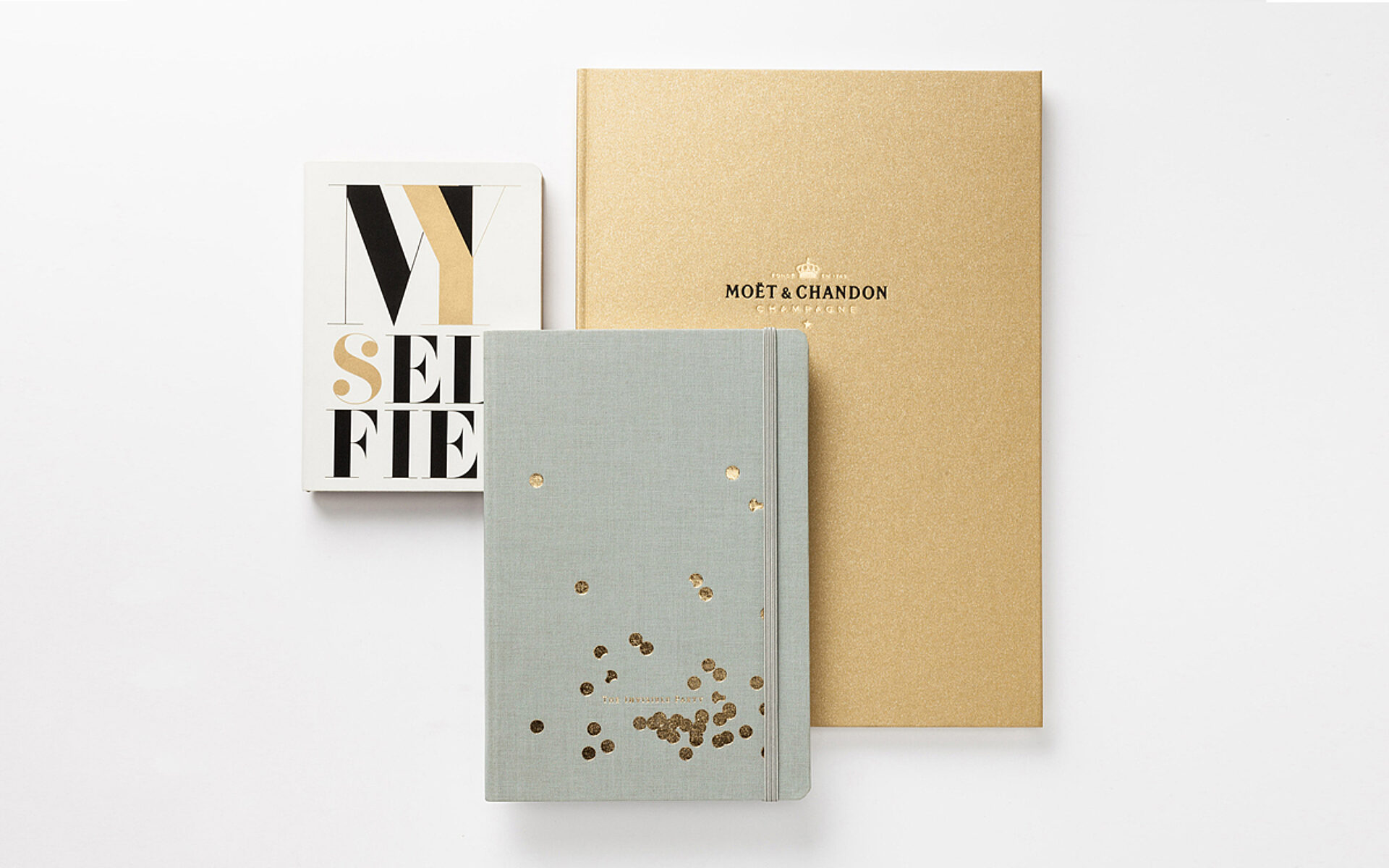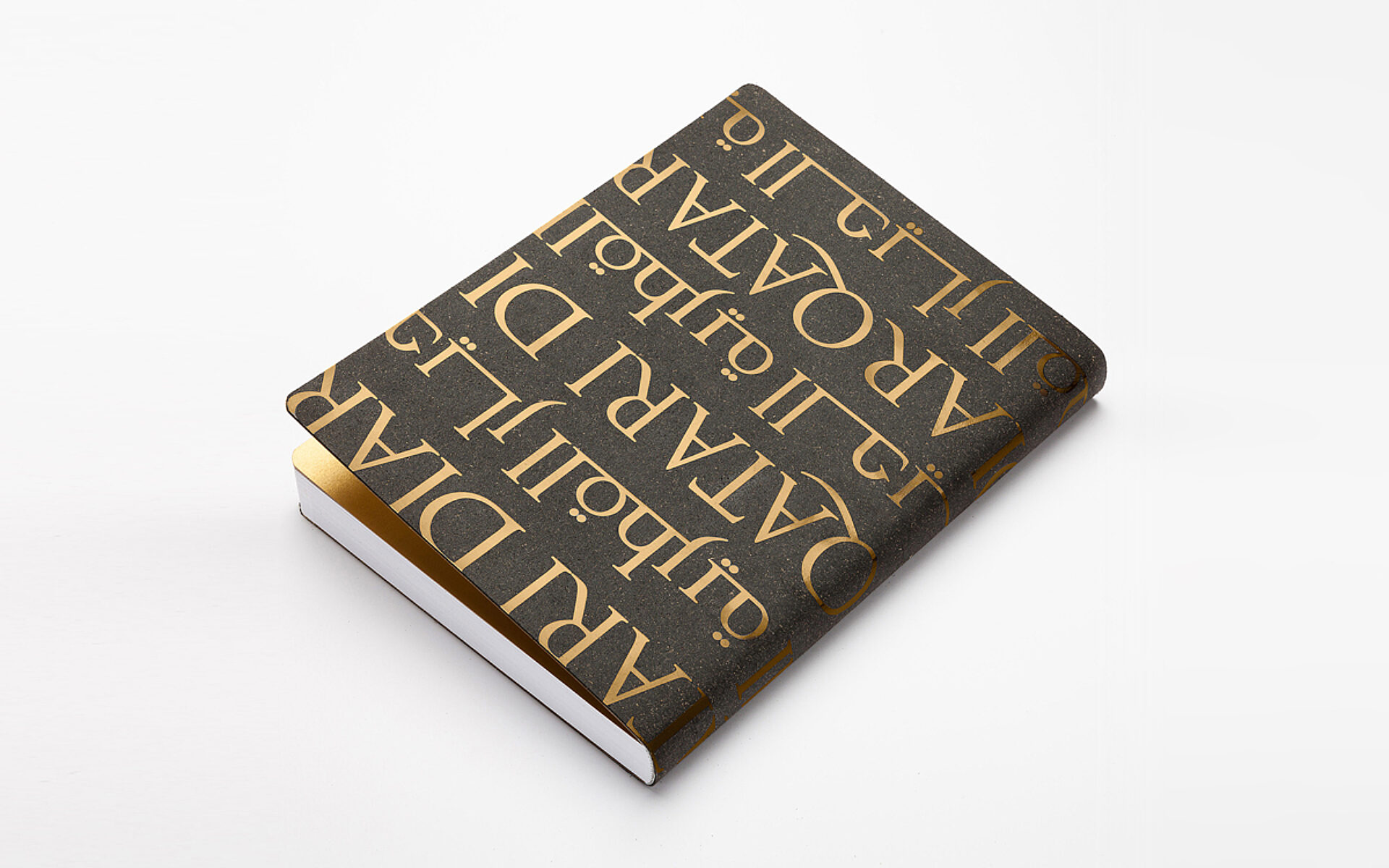 Golden Ages: Gold in Book Design
For gold lovers there are various possibilities to instill their book project with the glamorous something: we dug in our bag of book finishing tricks for an energy company in Qatar. The strongly pigmented gold on the cover was printed with thermal color on the second run. Like magic, the black letters turn to gold at 30° Celsius.

Without the magical special effect, but particularly refined: the golden cover material that we chose for the champagne brand Moët & Chandon. And for those who only want have subtle golden effects, there are several possibilities: hot foil embossment, silkscreen printing – and, last, but not least – the classic gold edging.
You have spotted an exciting notebook and would like to receive more information? You've got a nice idea for a book project, and need our support? You require a non-binding quotation on your favoured print run? We look forward to hearing your questions and comments!
Request a quote