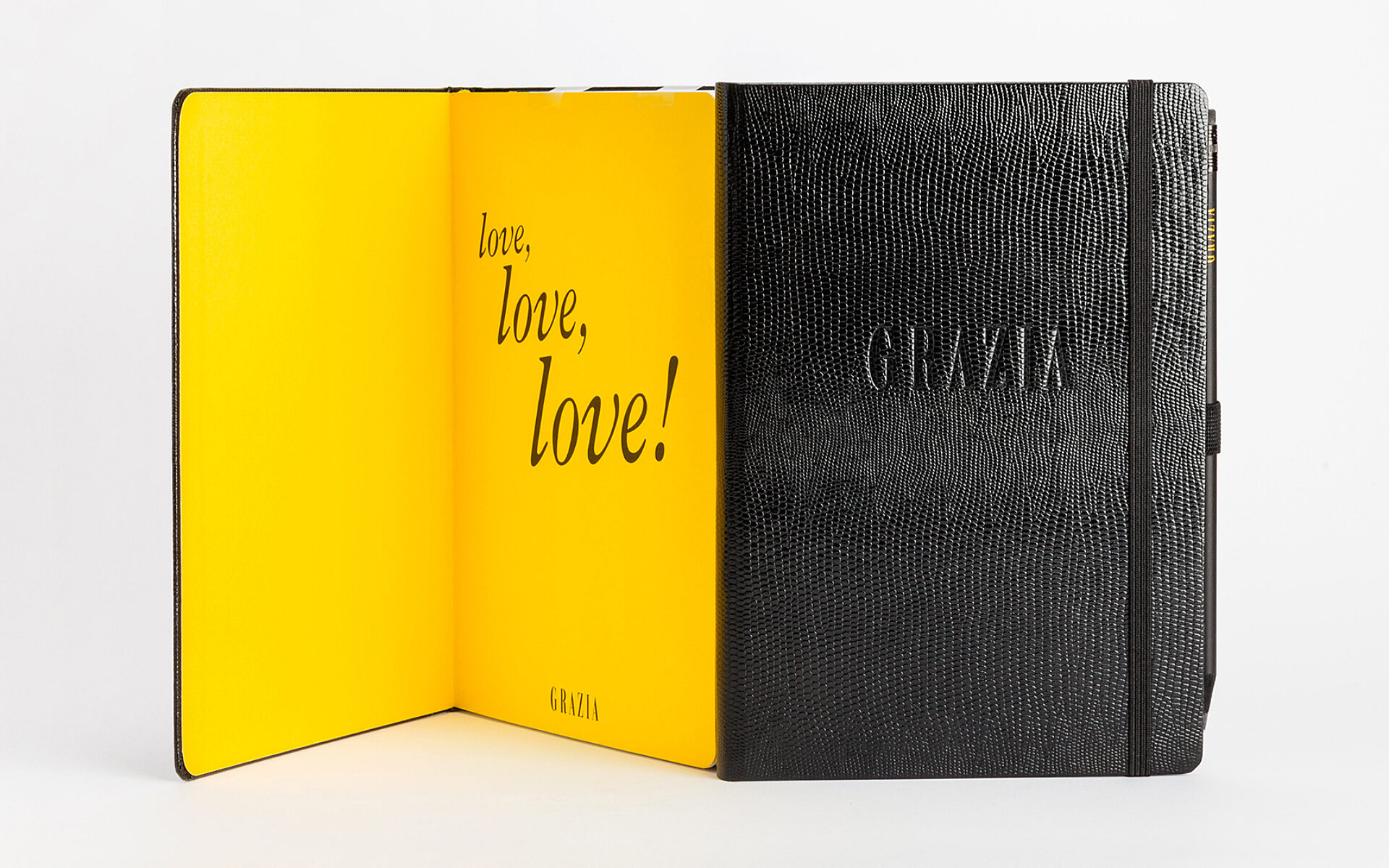 The Perfect Subscription Incentive
For true fashionistas not only are pumps, handbags and sun glasses are important must-haves: cool design and high-quality materials also turn a notebook into a hot accessory – and into a perfect subscription incentive for a lifestyle and fashion magazine. For Grazia, we are bringing a notebook in a fine snake leather optic look with yellow color accents to the catwalk. Not only does it look stylish, but the blind embossing on the cover also feels good to the touch – as a true fashion highlight should.
You have spotted an exciting notebook and would like to receive more information? You've got a nice idea for a book project, and need our support? You require a non-binding quotation on your favoured print run? We look forward to hearing your questions and comments!
Request a quote