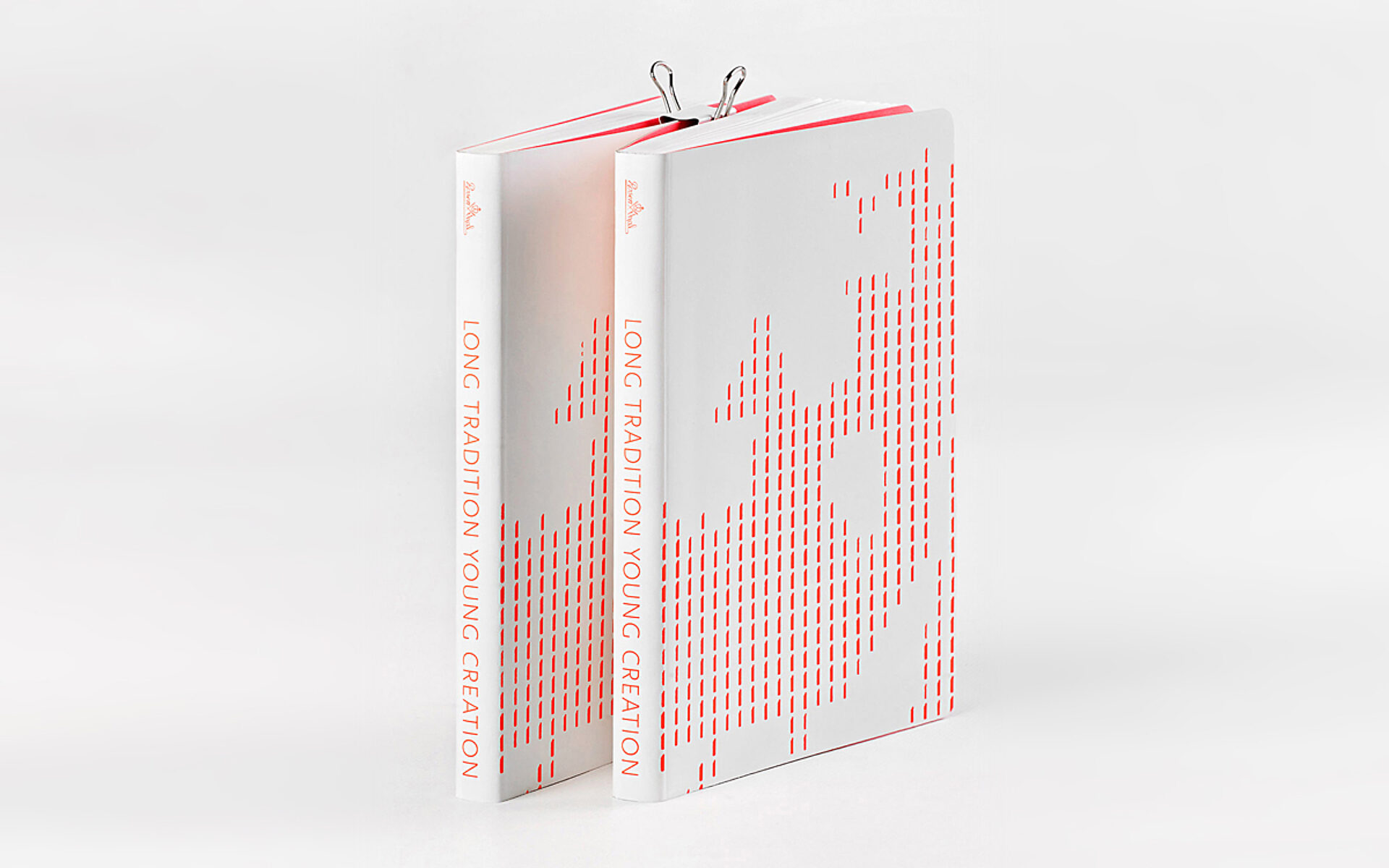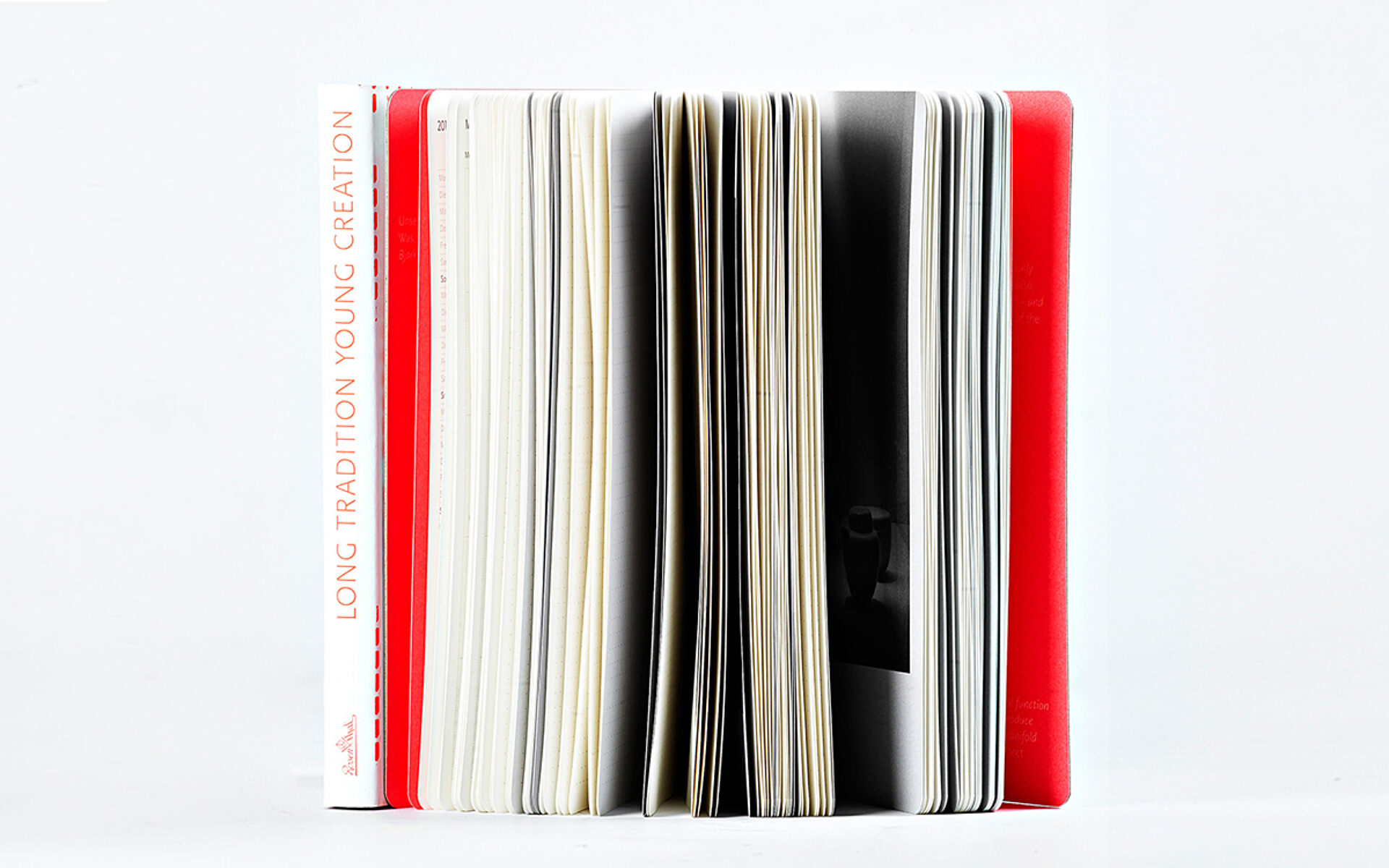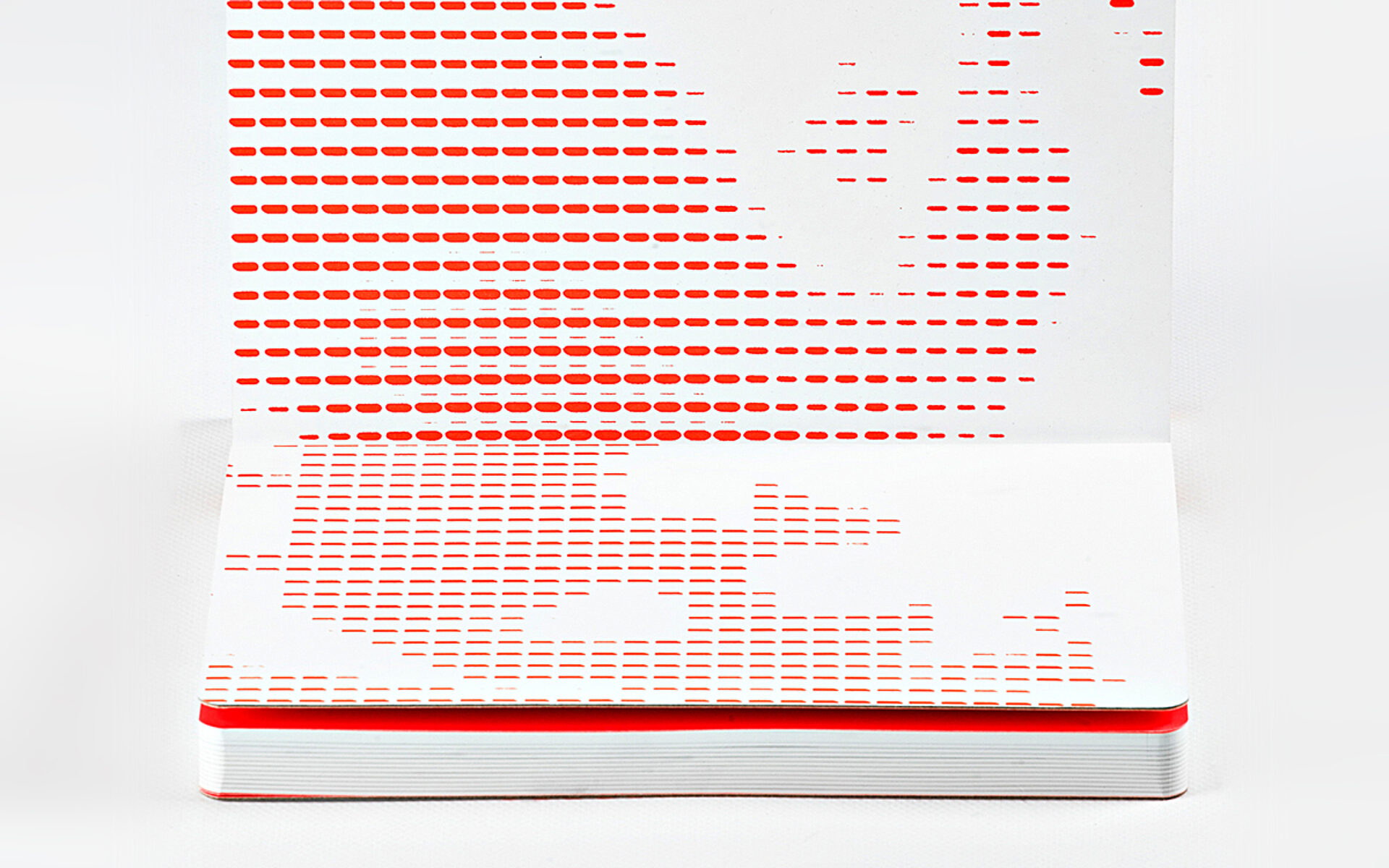 The Rosenthal-Notebook
The broken white surface of these matte, calendar bound books with smooth bonded leather is a bit reminiscent of natural ceramic. This is not a coincidence, as we produced the art calendar for Rosenthal, the world-famous manufacturer of high-quality porcelain. On the pleasant white cover, a modern pattern in neon orange has been applied by silkscreen – fitting to their motto "Long tradition, young creation" on the book spine.
The motto can be found in the figurative sense in the book as well. In order to keep up-to-date with modern trends, the traditional company also promotes young designers and artists time and again. A project in cooperation with young students of the technical college in Bielefeld is presented in extensively designed pages on the inside of the book. Tradition and innovation do not necessarily cancel each other out.
You have spotted an exciting notebook and would like to receive more information? You've got a nice idea for a book project, and need our support? You require a non-binding quotation on your favoured print run? We look forward to hearing your questions and comments!
Request a quote