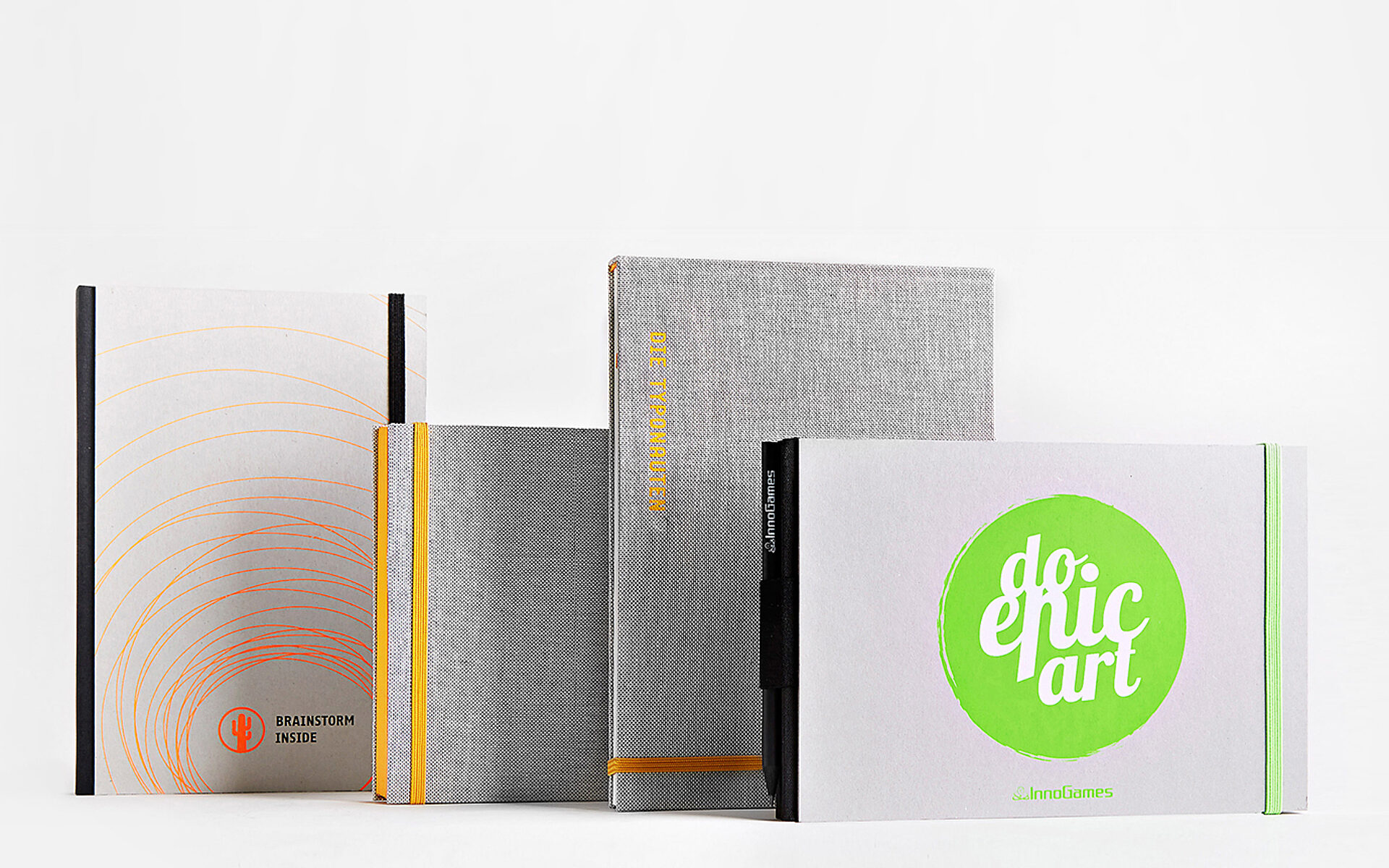 Don't Panic, it's Organic
In times of great abbundance, many designers like to go back to simple and natural materials. As the basis of any hard cover, book binding cardboard often dissapears behind paper, leather, or canvas, oftentimes doing them great injustice. Because, afterall, gray book binding cardboard is perfectly suitable for an authentic and pure look.
Brands can be staged both spectacularly and authentic at the same time with lavishly refined colorful silkscreen prints or premium embossing. Also guaranteeing a charming natural look: undyed natural canvas. In combination with the carefully selected textile elastic band and a color edging, color nuances can be chosen that perfectly fit the corporate identity.
You have spotted an exciting notebook and would like to receive more information? You've got a nice idea for a book project, and need our support? You require a non-binding quotation on your favoured print run? We look forward to hearing your questions and comments!
Request a quote