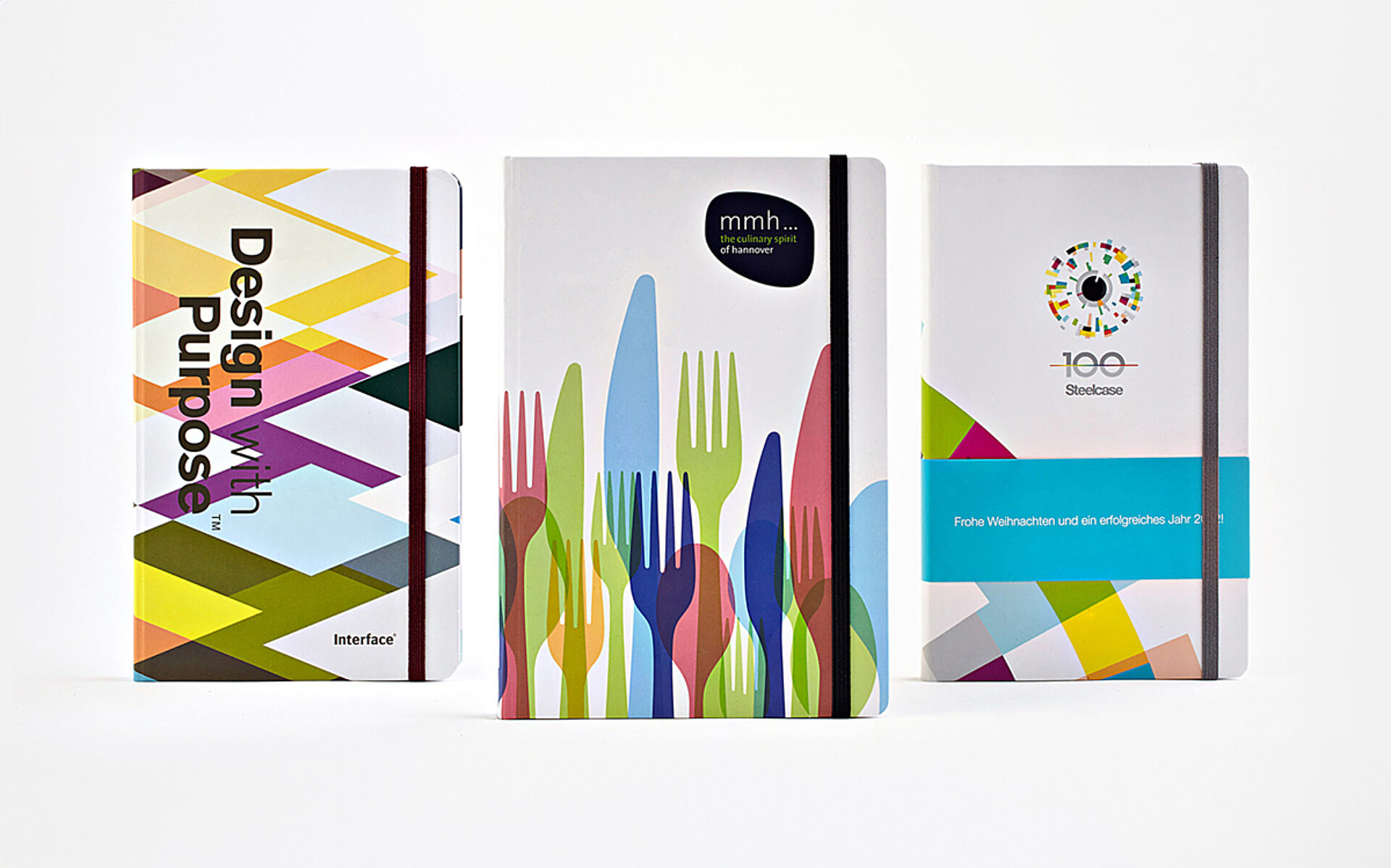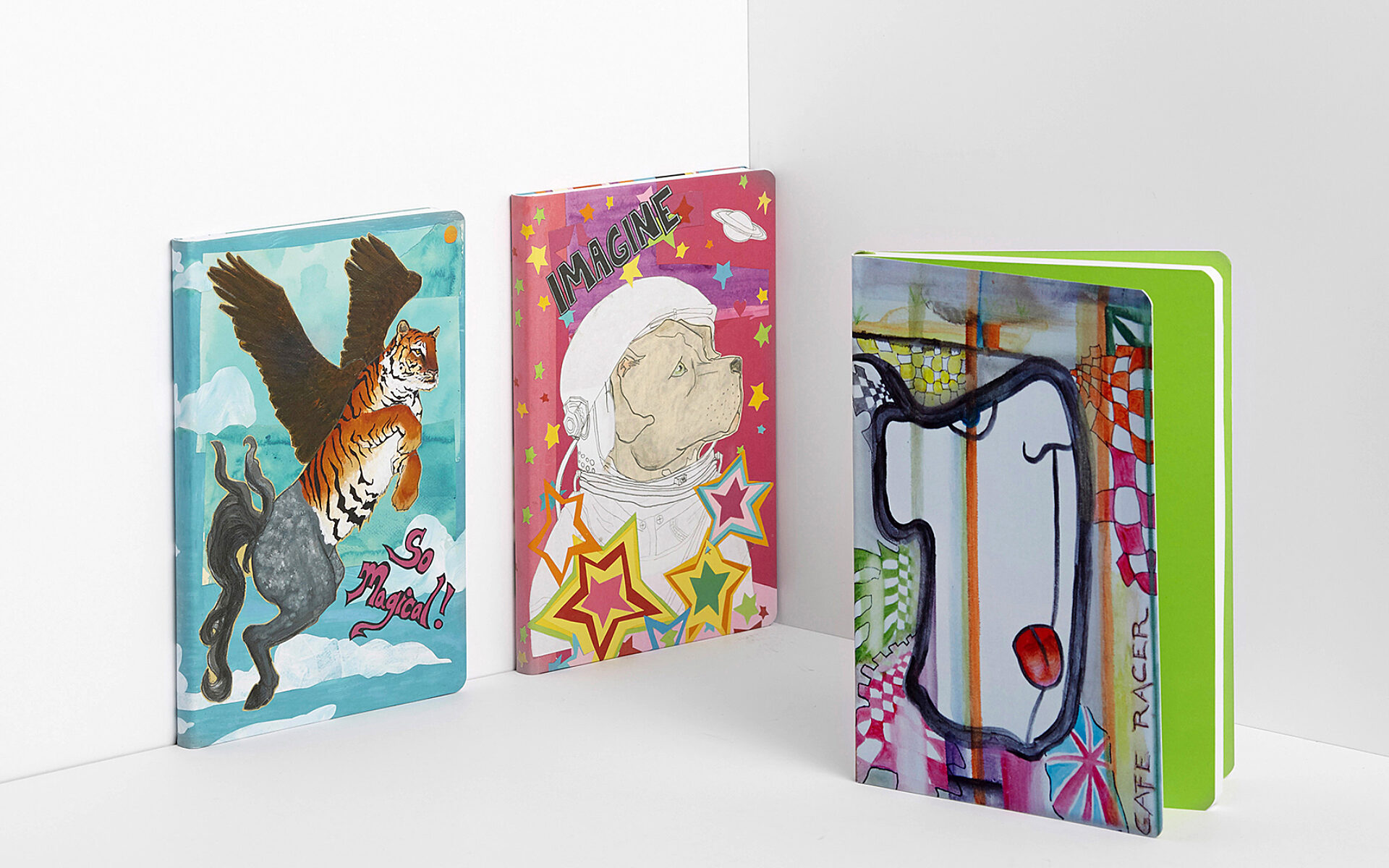 Color is the New Black
Reserved tone-in-tone or monochrome grey-brown-black make up the classic notebook cover – but certainly, there's no reason get unsettled by color. colorful motifs and daring color gradients don't have to be banished to the inside of your notebook. Quite the contrary: For a fresh and cheerful look, outrageous coloring can also be the perfect design for your book cover. Offset printing makes it possible to not only partially, but also entirely cover your notebook with colorful logos, photos, lettering or graphics. Perfect for all of those – for example the high-end furniture manufacturer Steelcase – who don't want to save on one thing: color.
You have spotted an exciting notebook and would like to receive more information? You've got a nice idea for a book project, and need our support? You require a non-binding quotation on your favoured print run? We look forward to hearing your questions and comments!
Request a quote