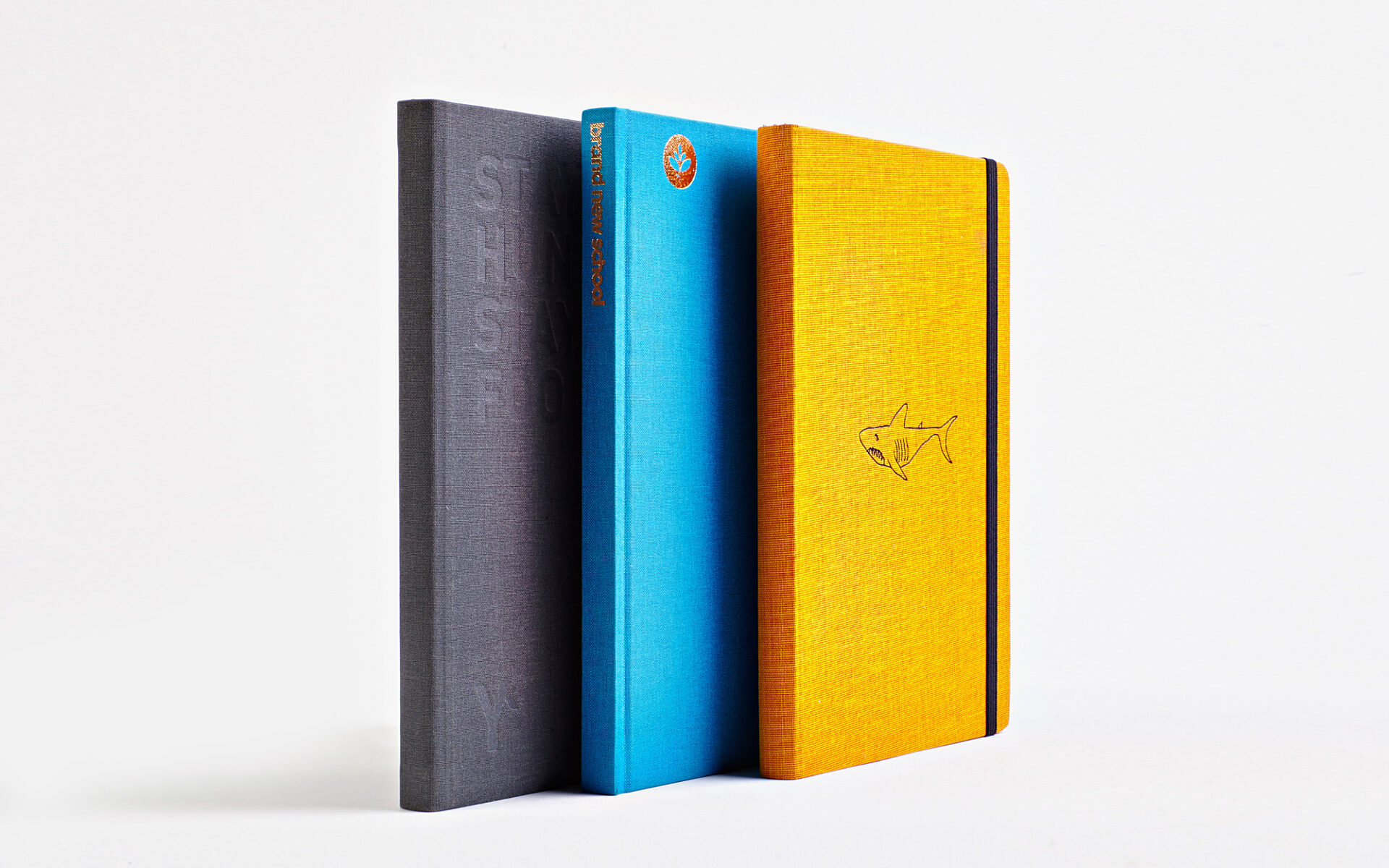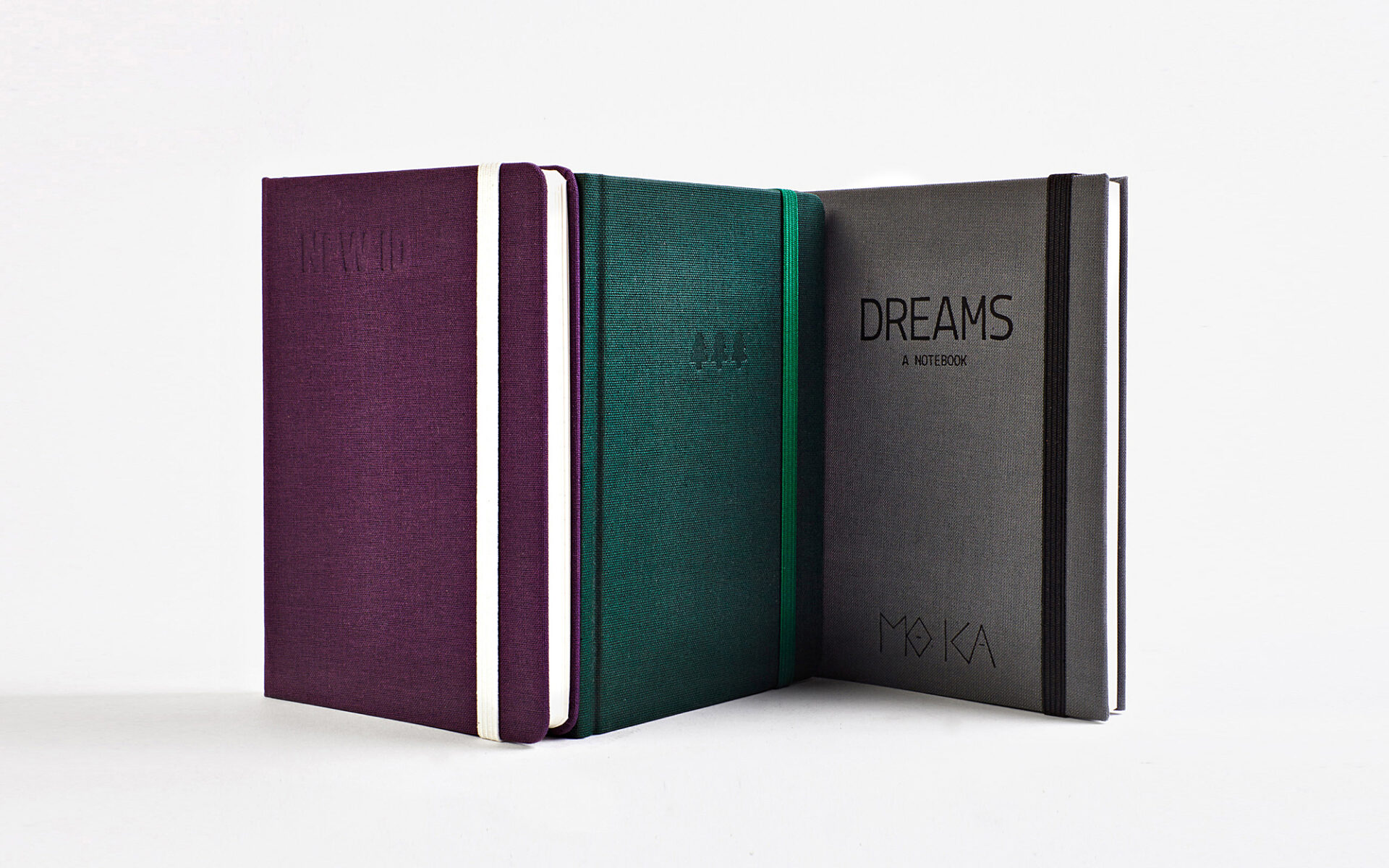 Cast Off! Linens n' Things
Fine or rough, posh or natural – brandbook offers the biggest selection of canvas fabrics you can think of. This covering material can generate both traditional and casual-cool looks.
No wonder young brands such as the L.A.- and N.Y.-based design agency Brand New School go for the classic and its uncomparable material texture.
The notebook for the Soho-House, a private members' club and hotel in Berlin-Mitte, is also covered in canvas linen – in a shimmering orange, in fact. The hardcover is refined with a blind embossing of an abstracted shark like that of a Damien Hirst – the London artist that preserved a shark in formaldihyde or set diamonds on a skull. Why the shark? A Damien Hirst original decorates the lobby of the Soho House. Not the one in formaldihyde, though.
You have spotted an exciting notebook and would like to receive more information? You've got a nice idea for a book project, and need our support? You require a non-binding quotation on your favoured print run? We look forward to hearing your questions and comments!
Request a quote