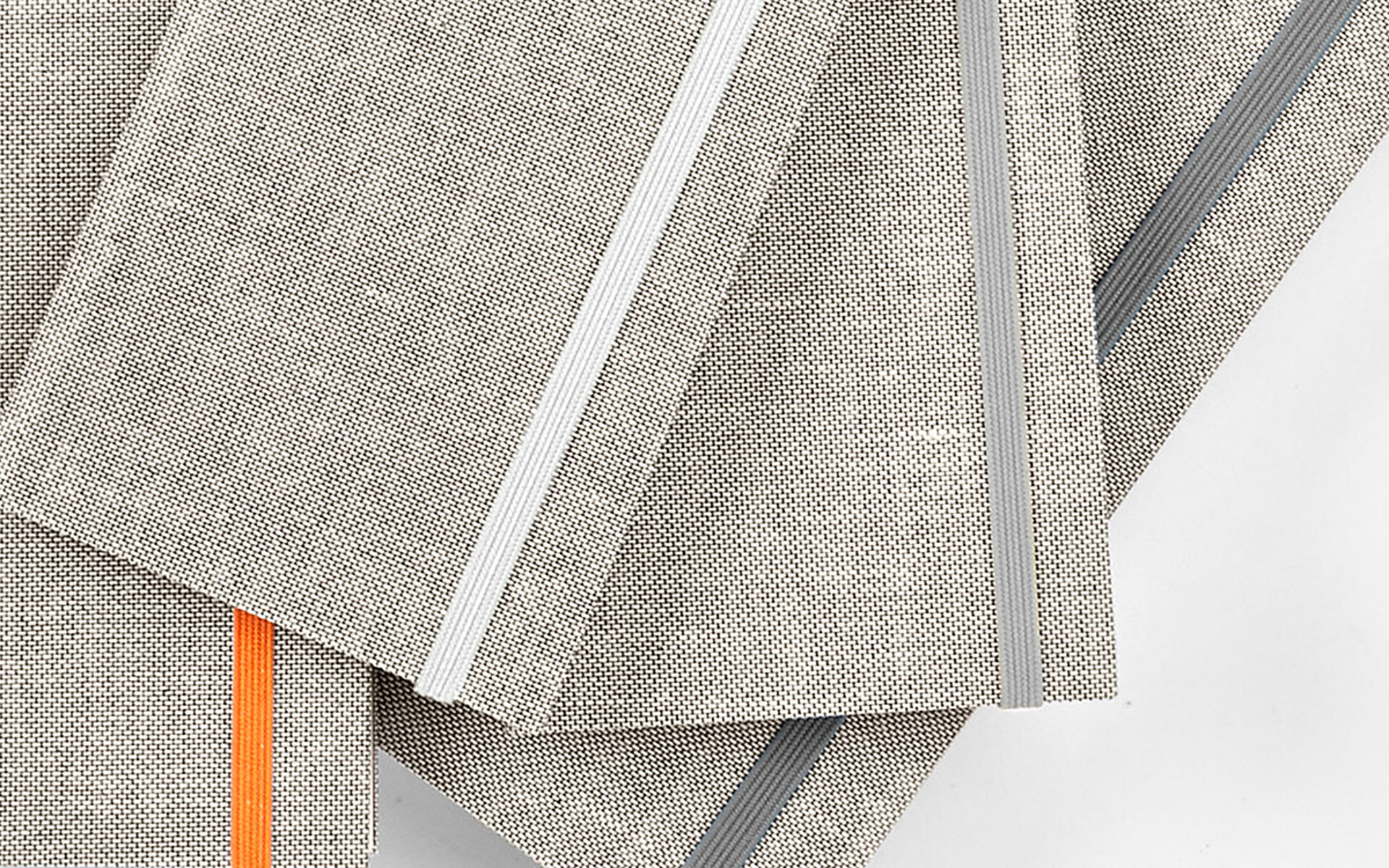 Canvas Cover
Does "tried and true" sound like a boring, rational solution? Not necessarily! Our material database offers a multitude of traditional cover materials, such as bookbinder's canvas and includes numerous examples beyond the boring standard. One example: natural canvas.
This material not only convinces with its incomparable haptic, but its optic also provides an authentic look with style – just the thing for the renowned MMK Museum für Moderne Kunst Frankfurt am Main or the Munich agency, einszu33.
You have spotted an exciting notebook and would like to receive more information? You've got a nice idea for a book project, and need our support? You require a non-binding quotation on your favoured print run? We look forward to hearing your questions and comments!
Request a quote