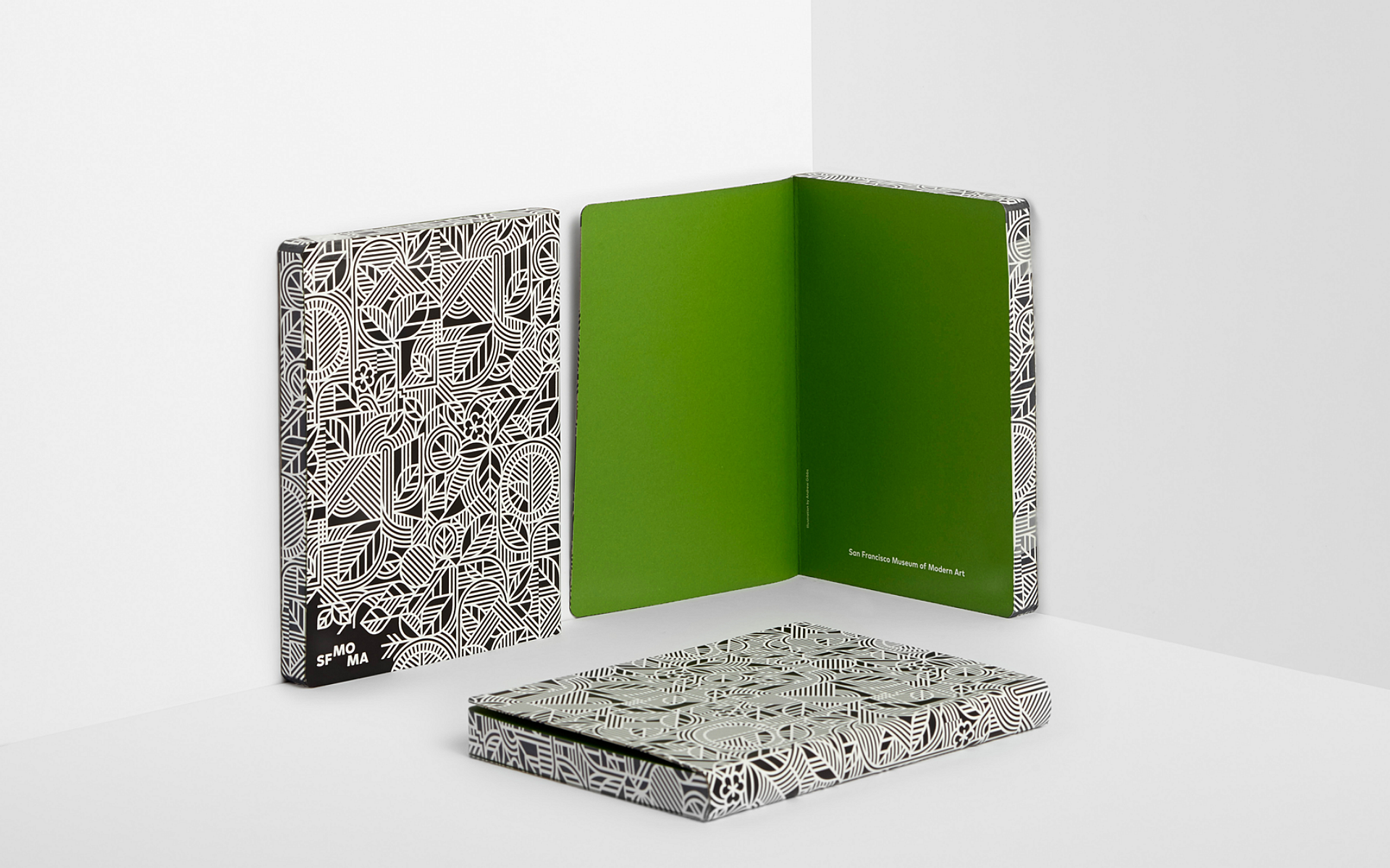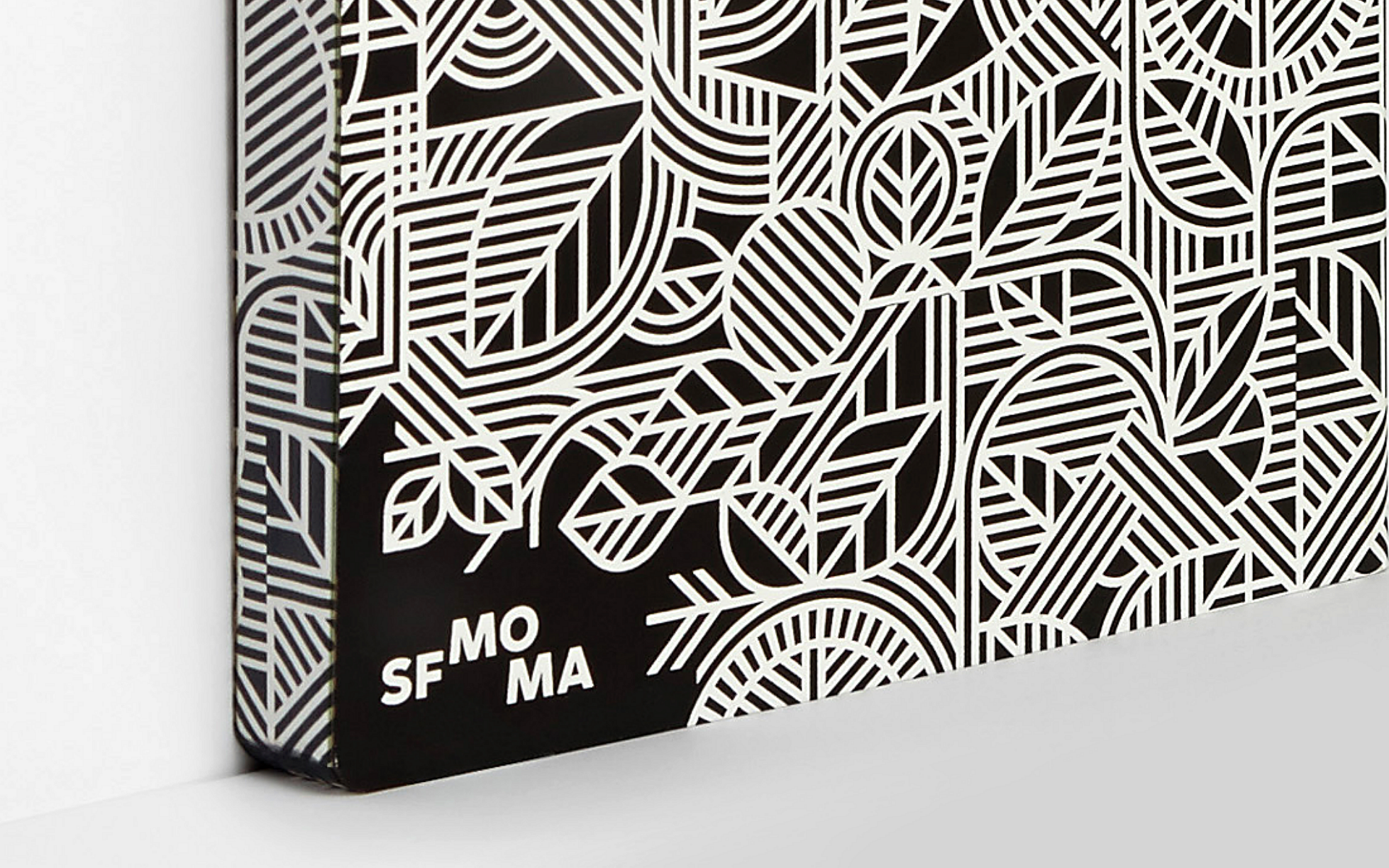 Arty Cover Artwork
The SF MoMA is only one of the most unforgettable art highlights of the U.S. West Coast, but also a real oasis of relaxation. The roof top garden, which opened in 2009, is the perfect place in order to savour the great view and to concentrate on the here and now, far away from the hectic bustle of city life.
What else is missing for that perfect moment: This notebook that was produced as a collaboration between the SF MoMA and our stationary label nuuna. The moss green front and end papers as well as the plant pattern on the cover imbues it with the museum's characteristics and offers ample space for thoughts that can be hold onto in tranquillity found high above San Francisco's rooftops.
You have spotted an exciting notebook and would like to receive more information? You've got a nice idea for a book project, and need our support? You require a non-binding quotation on your favoured print run? We look forward to hearing your questions and comments!
Request a quote