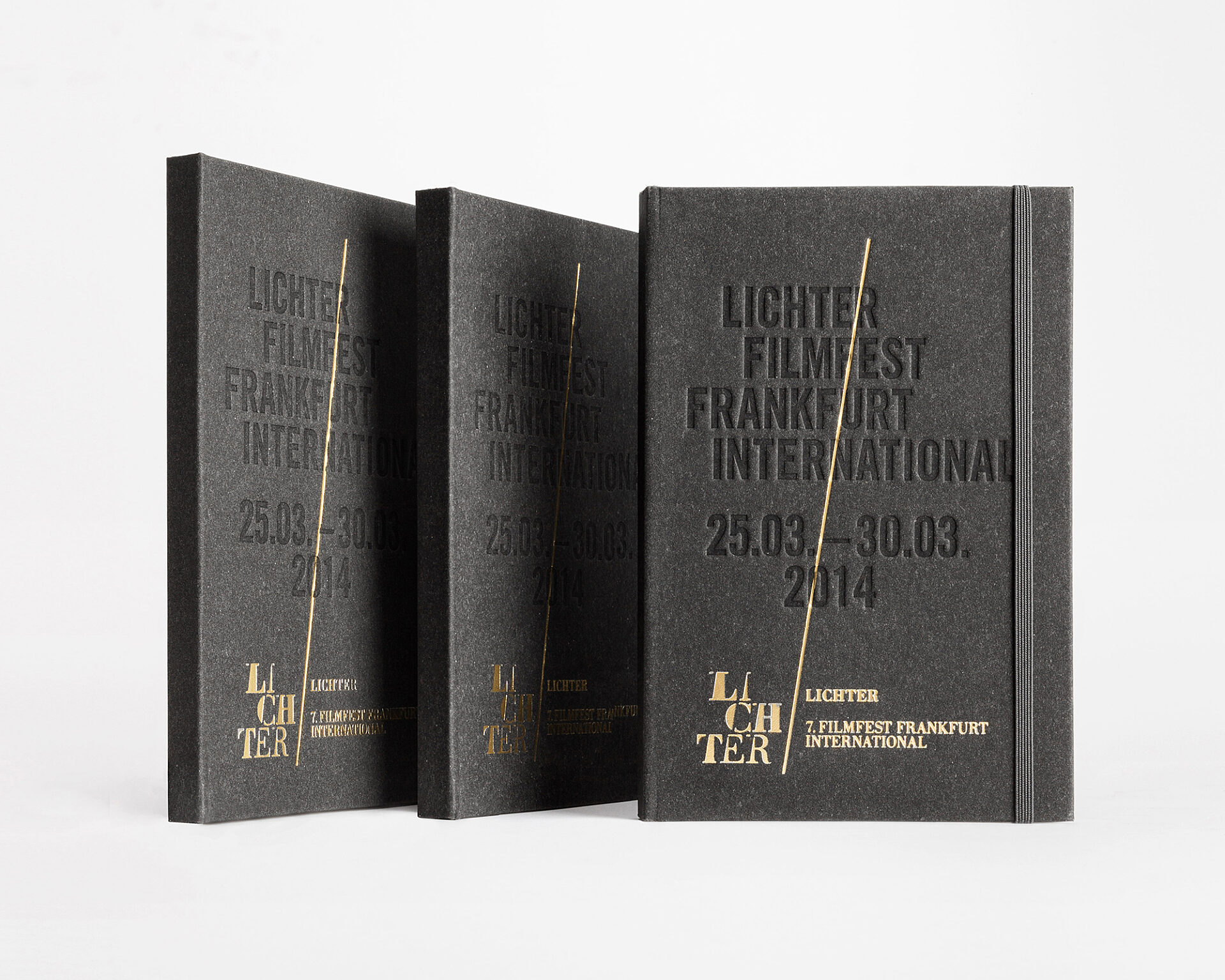 Notebooks for Cultural Events and Festivals
That screenwriters, actors and directors all have an affinity to books is clear. Where else are those exciting plots, fitting stage designs or tricks for learning lines written down? No wonder that at all the big film events, whether Cannes, Tribeca or at the Berlinale, notebooks are handed out to members of the juries, sponsors and winners. And also the smaller festivals have developed a taste for notebooks – for example the Frankfurter Lichter Filmfest. This elegant notebook's book block, made of high-quality Munken Polar, is bound in a cover of grey bonded leather with a combination of gold and blind debossing. By the way, this unusual design comes from desres, a renowned Frankfurt design agency.
You have spotted an exciting notebook and would like to receive more information? You've got a nice idea for a book project, and need our support? You require a non-binding quotation on your favoured print run? We look forward to hearing your questions and comments!
Request a quote