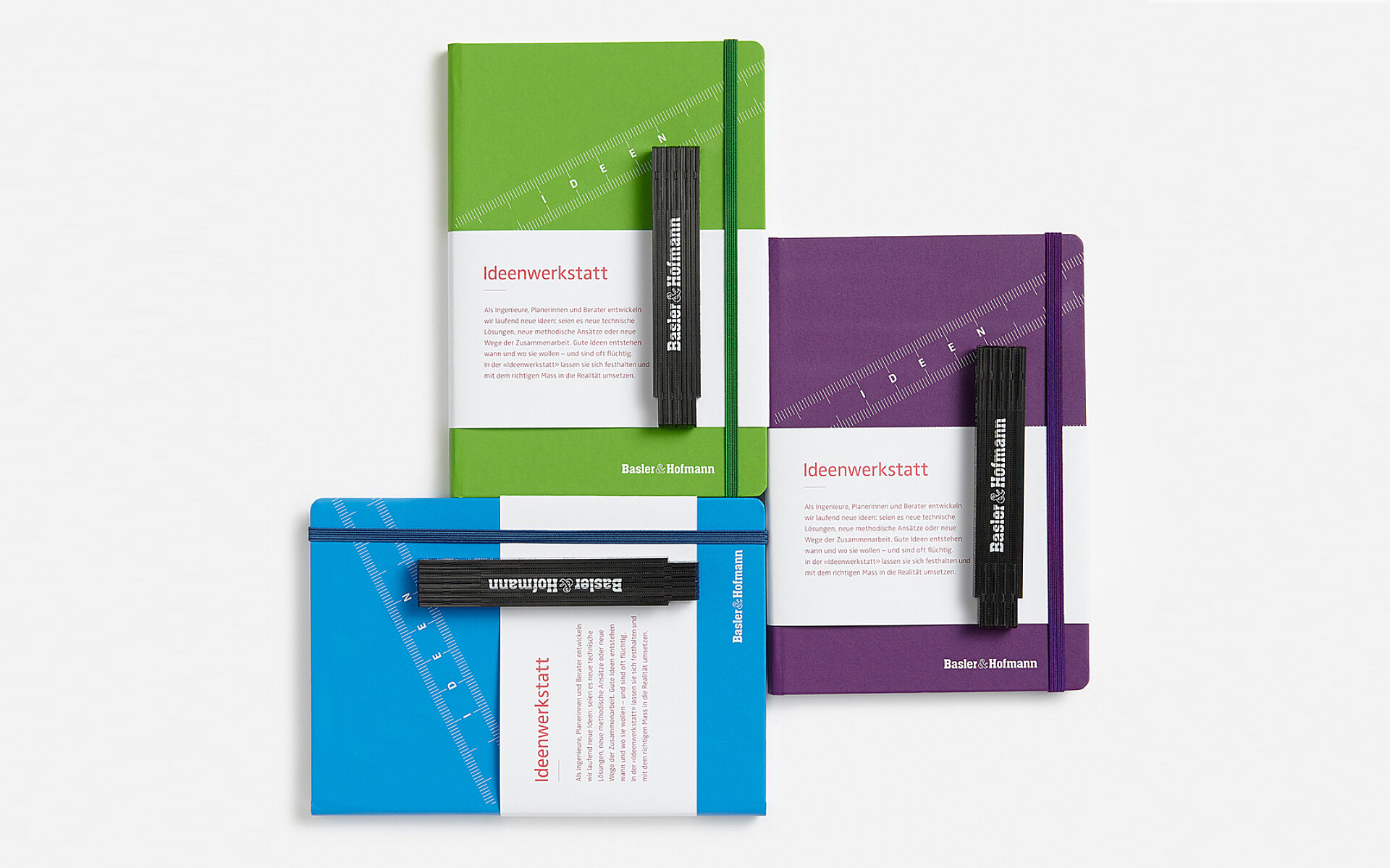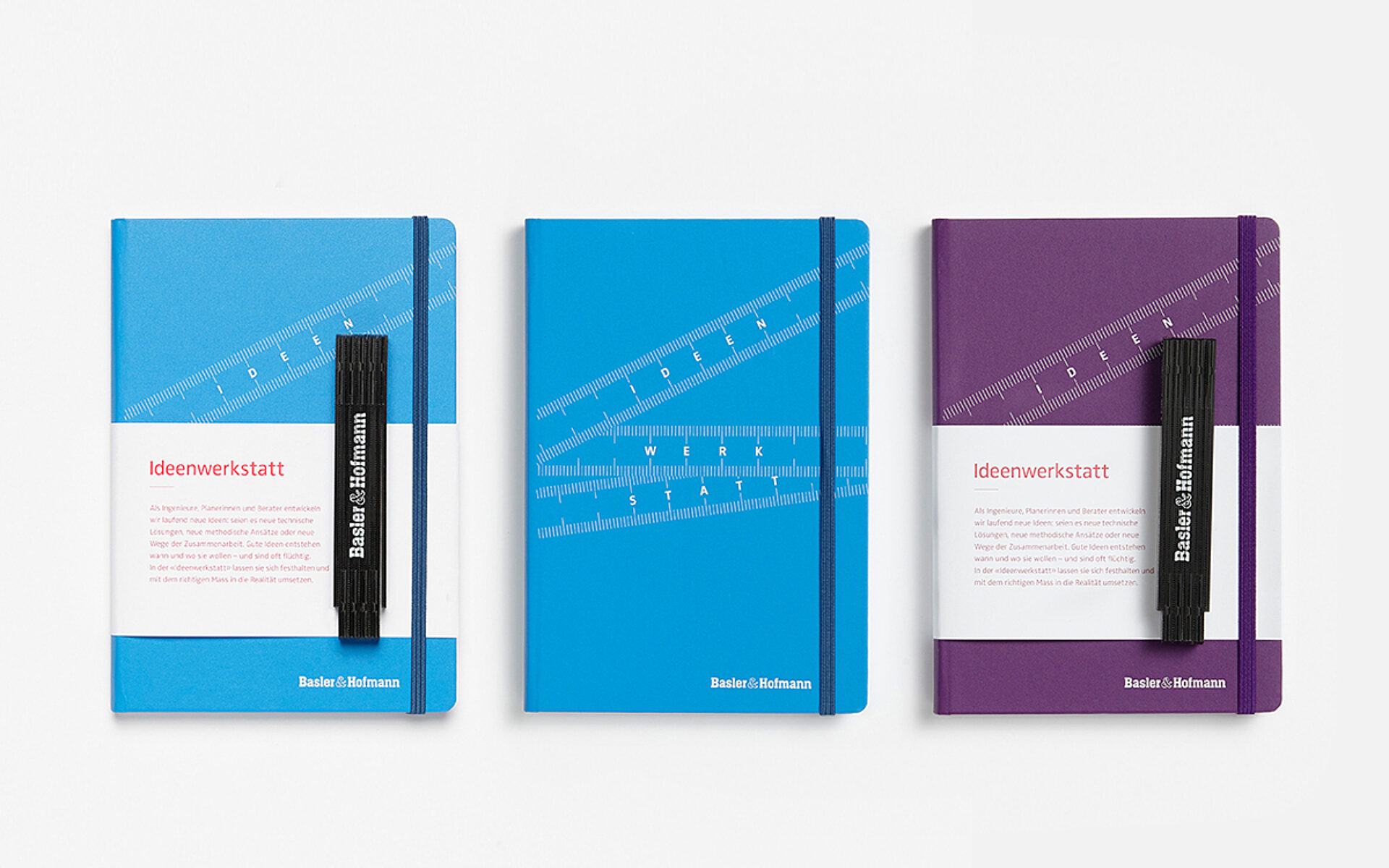 Workshop of Ideas: Notebooks for the Desk and Construction Site
Not only is creativity and inspiration in the thought-finding process necessary for the realization of a project, but also precision and pragmatism must be applied. Correspondingly, Basler & Hofmann offer this notebook series not only with a generous amount of space for brainstorming and building castles in the sky, but it also is produced with a robust hardcover with an integrated measuring stick making it ideally suited for the hard reality of a construction site.
By the way, it is not necessarily more expensive to produce a book as an edition in a variety of colors – diversity is possible without high extra cost.
You have spotted an exciting notebook and would like to receive more information? You've got a nice idea for a book project, and need our support? You require a non-binding quotation on your favoured print run? We look forward to hearing your questions and comments!
Request a quote