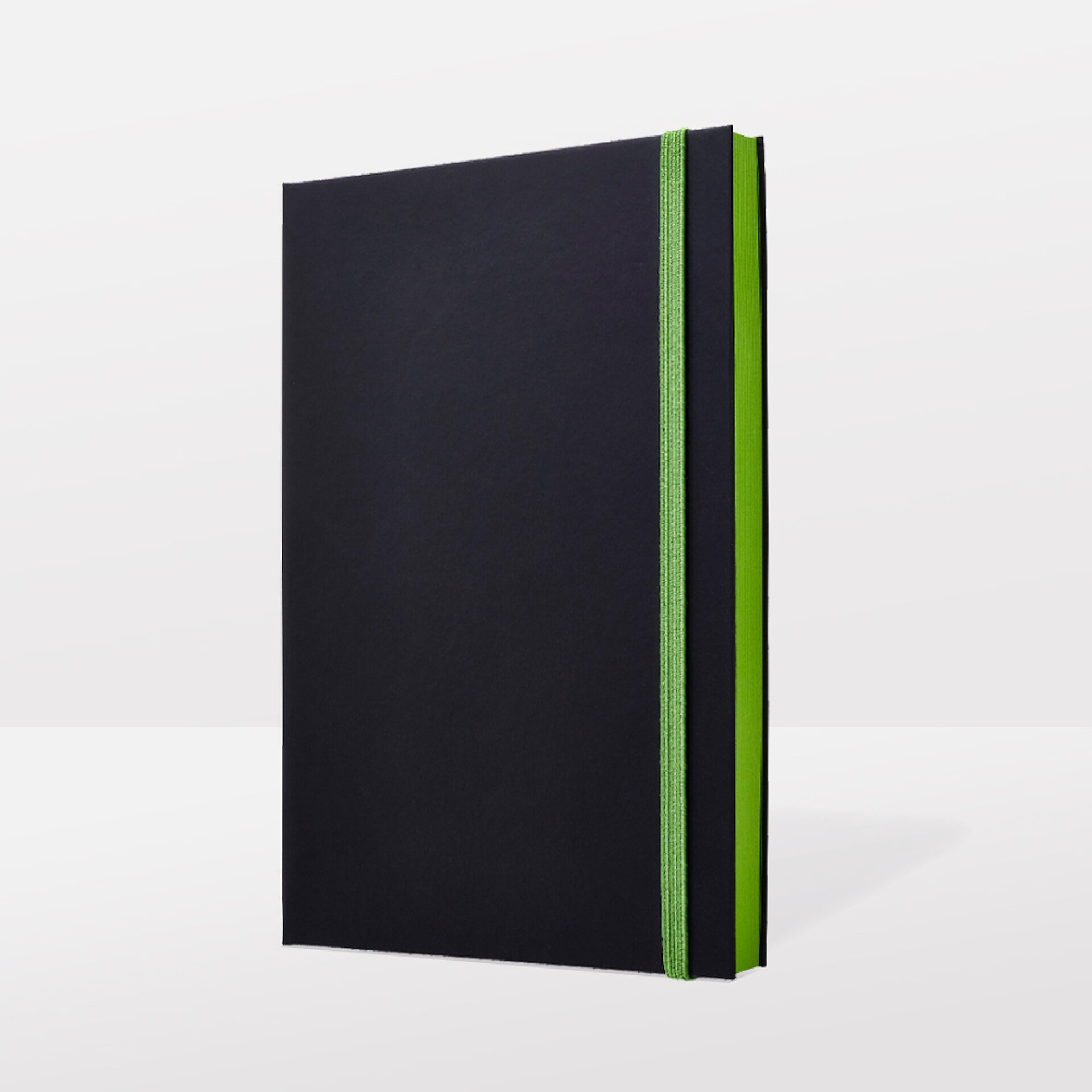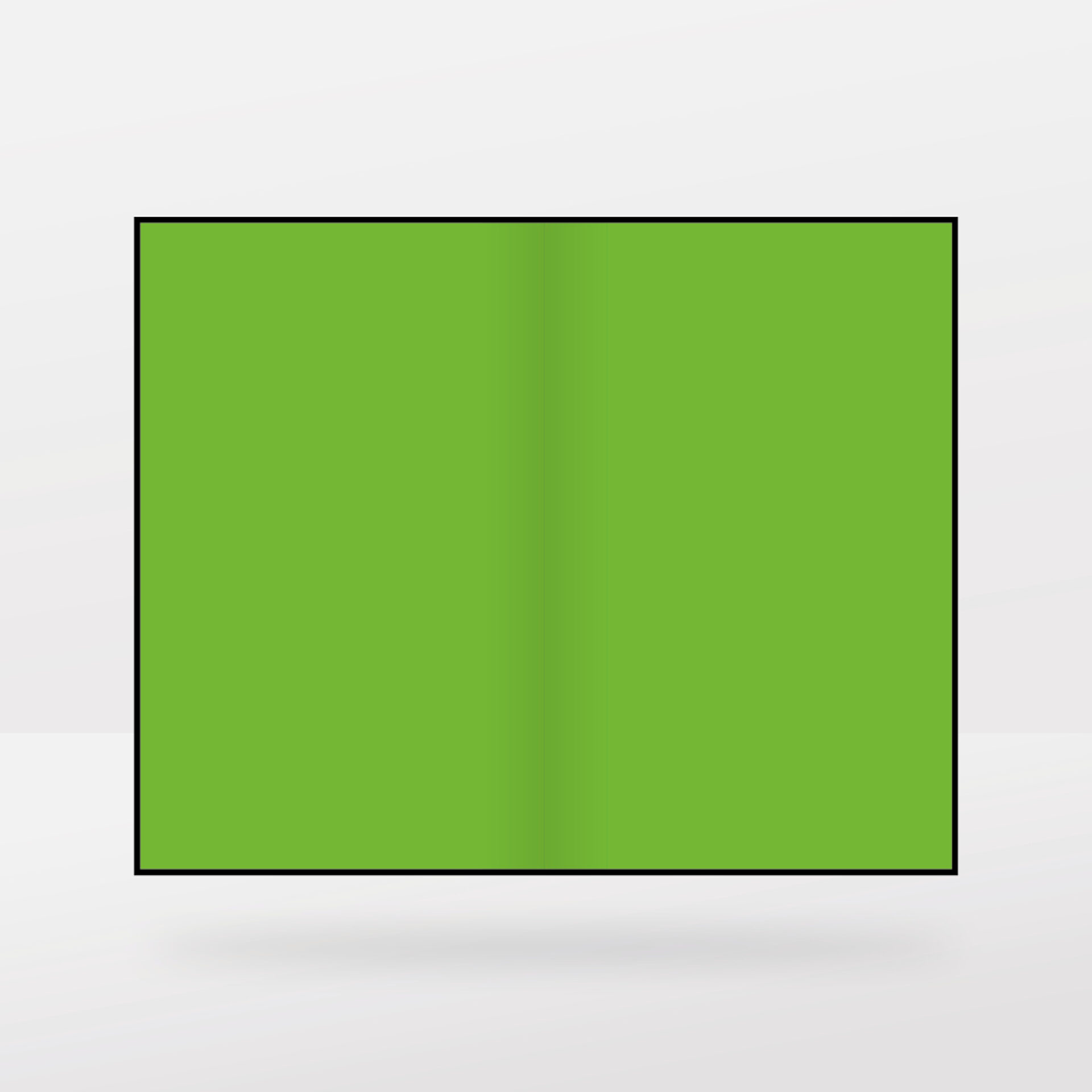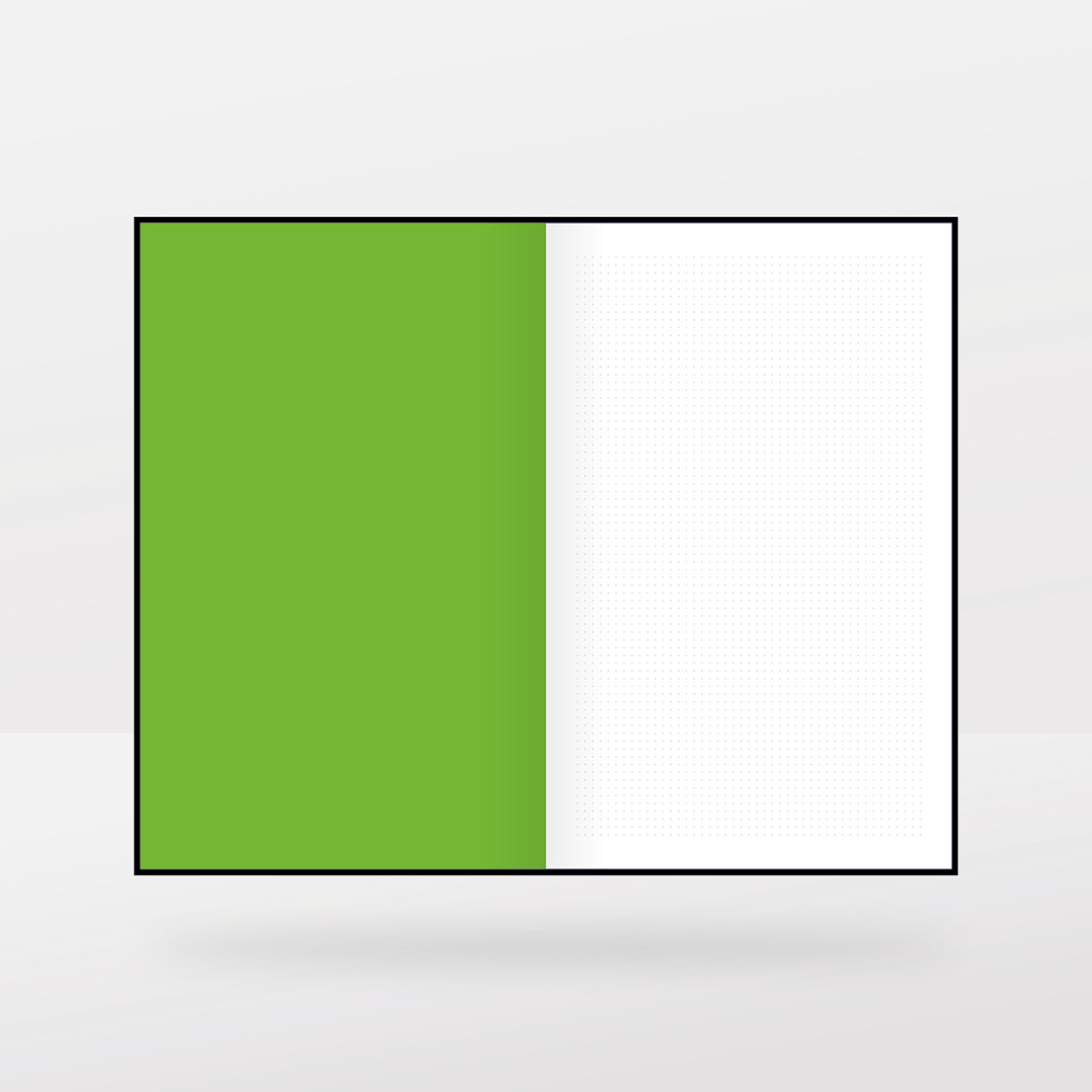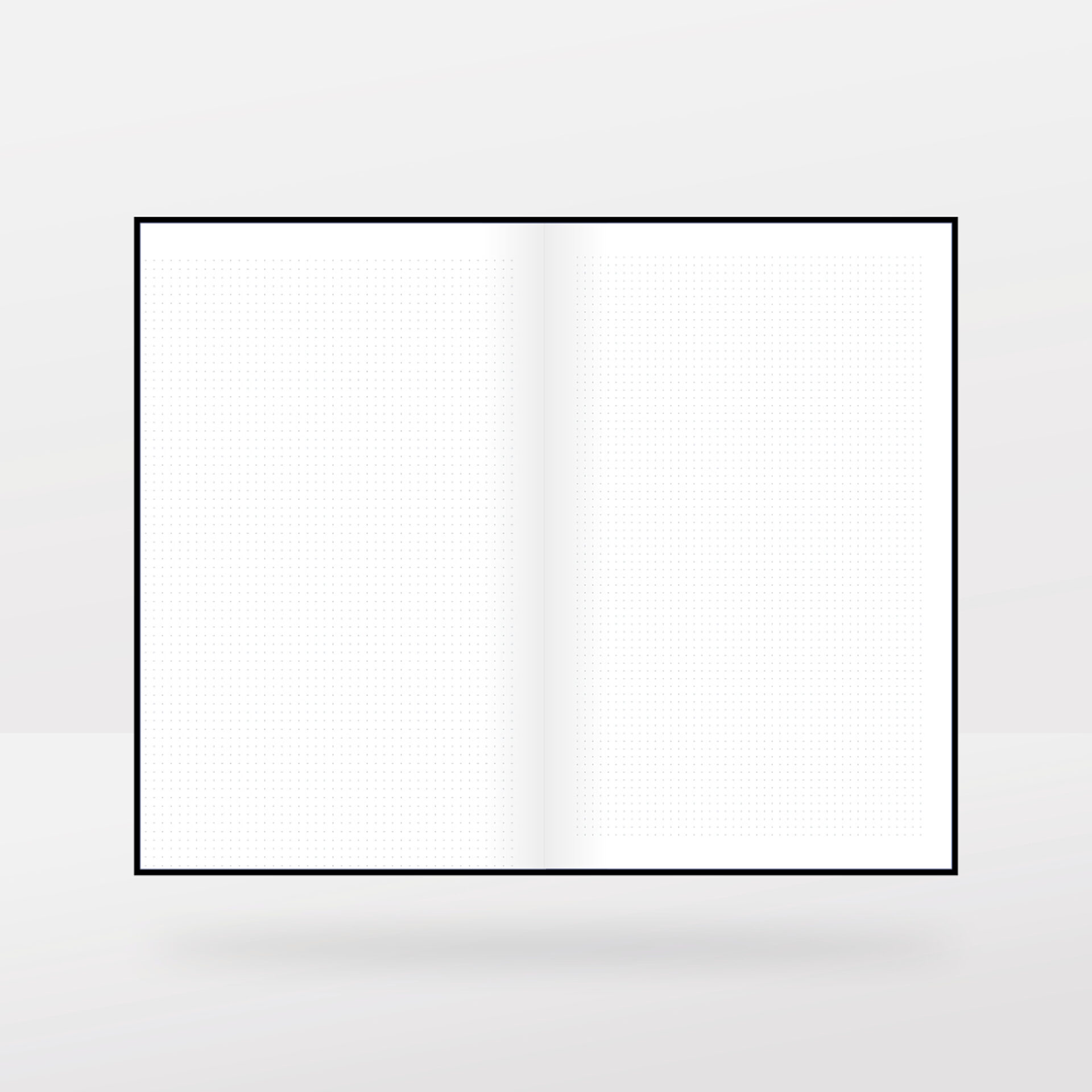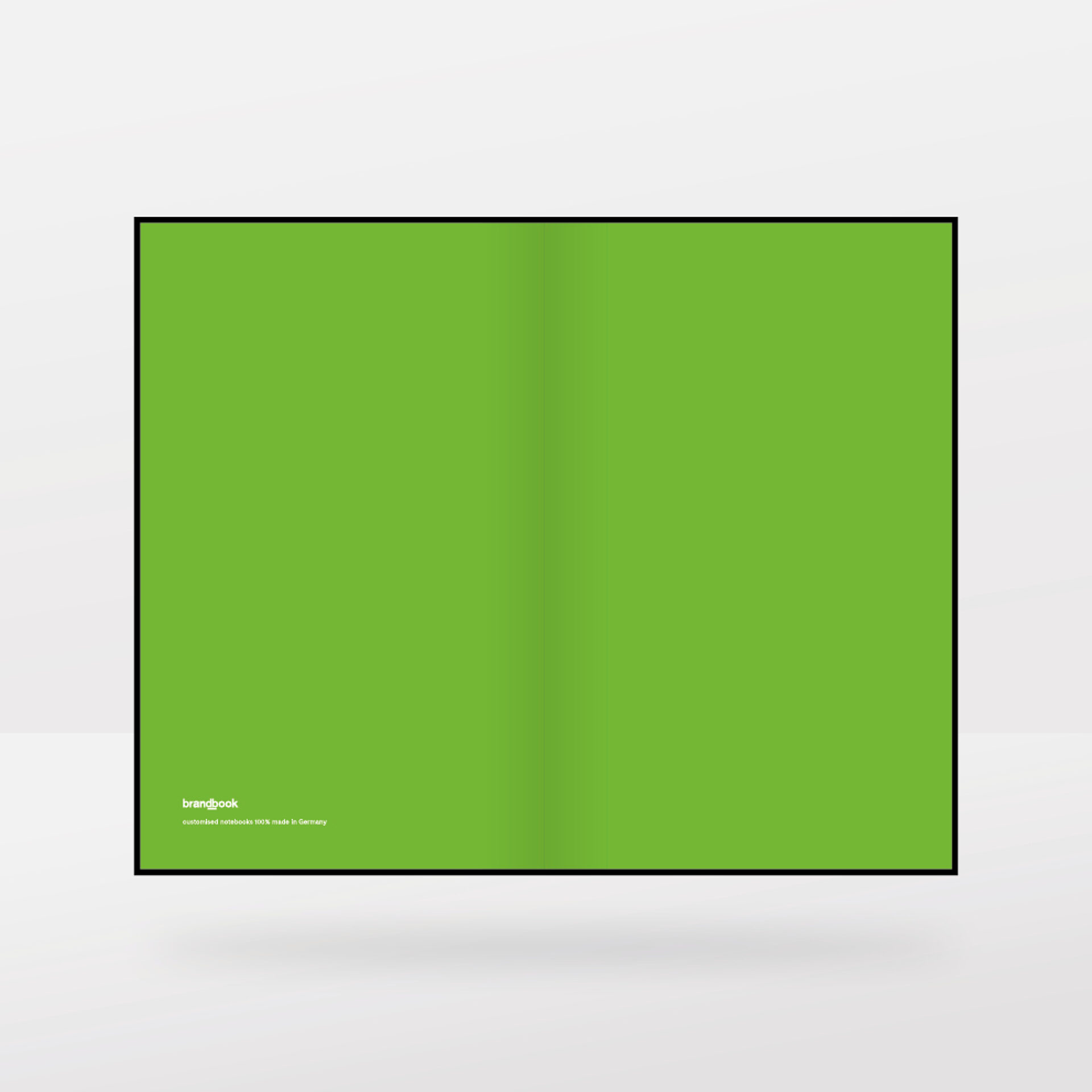 Punk A5 Green
Quantity
---
BrandingExtras
---
plus VAT
plus tool costs and shipping costs as accrued Subject to prior sale.
Request a quote
Book block 130 mm x 207 mm
Hardcover with a solid book cover
with pointed corners on book block and cover
matt softtouch material, black
Edge colouring, green
Front endleaves made of 150 g/m² premium paper Munken Polar, green
160 note pages made of 90 g/m² premium paper Munken Polar,
mini-dotted
Back endleaves made of 150 g/m² premium paper Munken Polar, green,
brandbook logo
Thread stitching for perfect lay-flat behaviour
Elastic band closure, green
01 Product Selection & Offer
Choose a notebook in our shop and add your logo and convenient book accessories. You will find the prices online. In addition, you will receive a suitable offer by e-mail within a few hours.
02 Logo & Visualisation
If the offer is according to your wishes, send your desired design to your brandbook contact person by e-mail. The artwork will be checked regarding the technical requirements and a visualisation of the book will be created for your review and approval. Our graphics team is also happy to make layout suggestions.
03 Order & Production
Only after everything meets your expectations, the production starts. The books are ready within 8-10 working days and will be sent directly to your desired delivery address. Enjoy them!
Our modular notebooks offer a selection of high-quality notebooks, and we can print or deboss your logo on the cover in no time.
Choose one of our modular notebooks in the shop and add branding and practical book accessories to your selection. An order is already possible from a minimum quantity of 25 copies.

Request now a non-binding quote online.

You will receive the offer by e-mail from a contact person from the brandbook consulting team. This contact is now available to you for all further steps, such as ordering, coordination of logo positioning, sending the data and shipping the books.

You can find detailed information on the enquiry & ordering process in our FAQs.
Together with your order confirmation, you will receive a final visualisation for approval. Only after everything is according to your expectations and after you have approved, the production starts.

The production takes 8-10 working days.

You can find detailed information on print data & production in our FAQs.
brandbook ships to customers worldwide.

The cost of shipping depends on the weight, amount and the country of delivery. We can calculate the cost of shipping upon request when preparing your offer.

Your books will be packed in easy-to manage boxes. We send smaller amounts with UPS. If the shipment is larger, then the boxes are placed on palettes and sent with our shipping partner. And if it is really urgent, we can also send your order by courier. Upon request, we can package up smaller orders for you to pick up at our business premises. But please remember that books are often heavier than one thinks, so we do certainly recommend a direct delivery.

You can find detailed information on delivery & shipment in our FAQs.